Achiote Substitutes (6 Suggestions)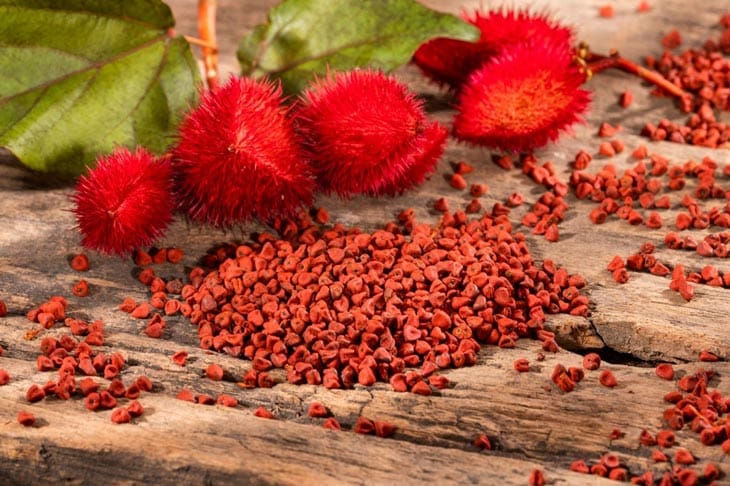 Achiote is a common ingredient in cooking as a color agent or a condiment to make your dish more colorful and flavored.
What will happen if it isn't available in your kitchen? So, instead, let's find an achiote substitute.
Although it's challenging to find the one entirely similar to its color and taste, this article will give you 6 suggestions as an alterntive to it.
What Is Achiote?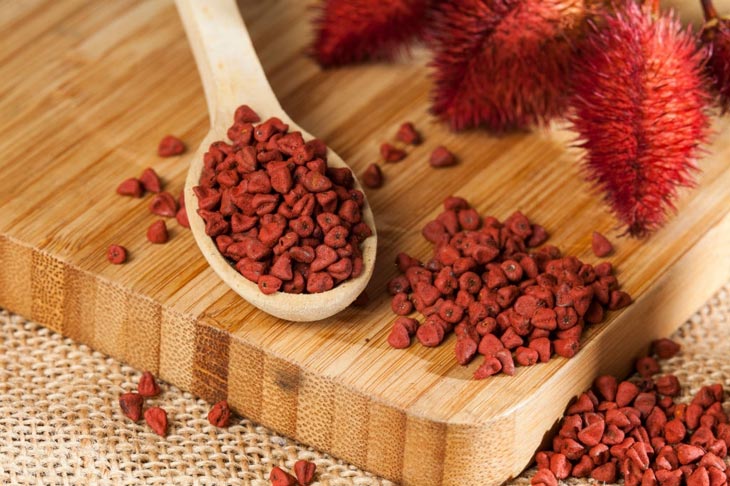 It is made by extracting the Bixa Orellana seeds from the Americas' tropical regions, especially Mexico and the Caribbean. Some people may hear about annatto when searching for this seed.
So, is achiote the same as annatto? This ingredient comes with many names depending on the region, such as Roucou, Achuete, Annatto, etc.
Among these, annatto is the most used alternative name. Its varieties include achiote oil, powdered spice, paste, and whole seeds, used in many staple foods of Western cuisine.
Moreover, it is also a color ingredient in the food industry to impart a beautiful yellow for margarine and butter, chorizo, cheese, etc.
It's also said that the Aztecs used these seeds to improve the color of chocolate beverages.
Achiote seasoning doesn't have a discernible touch when you use it in tiny doses. So, you need to use more to enhance flavor.
It brings a peppery, earthy taste mixed with a bitter tinge. The aroma of its seeds is somewhat flowery or pepperminty.
In addition to many uses in food, people also use it as a commercial colorant and a dye. Indeed, it can work well as a cloth dye, body-color paint, an insect repellant component, and cosmetics.
6 Achiote Substitutes
1. Dried Oregano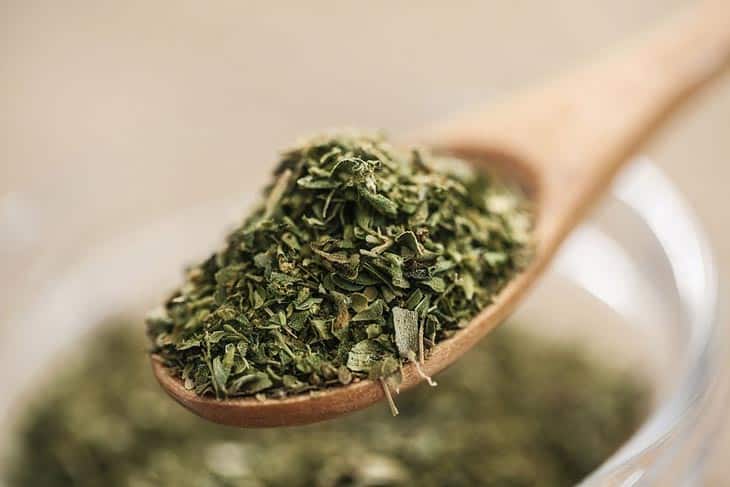 Oregano is made from Origanum leaves. It's essentially a strong-tasting herb. It usually appears in dried form on the market for more accessible storage and use.
Oregano works well in flavoring food and treating health problems thanks to its outstanding antibacterial ability. Moreover, it is an ideal option for the diet as a supplement or aromatic oil.
Indeed, dried oregano is an indispensable ingredient in tomato-based recipes like pasta sauce and pizza. People also utilize it in Mexican dishes and seasoning meat, seafood, sauces, and salads.
The flavor of dried oregano is warm and earthy. Yet, it also carries a moderately bitter hint. This similarity of oregano and achiote makes it a suitable achiote seed substitute for those looking for bitterness in their dishes. You can alternate it with a 1:1 ratio.
2. Turmeric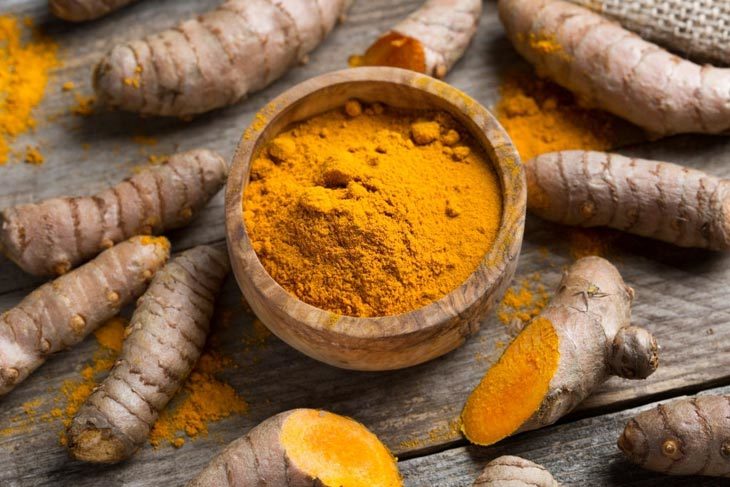 Turmeric is a common spice with a brilliant yellow. Its taste is sharp and earthy. It is recognized to be beneficial to your digestion and has anti-inflammatory properties.
Turmeric powder is a must-have ingredient in Indian curry recipes and many Southeast Asian dishes. The color profiles of achiote and turmeric are pretty similar, but the latter is somewhat yellower. That's why we can use it as an achiote powder substitute in many Mexican dishes.
You might need a smaller amount of turmeric to alternate due to its strong punch (a 1:2 ratio, or you might be flexible depending on your favorite).
Remember that this ingredient can stain anything it touches, and cleaning it is challenging. So wear old clothes or use gloves whenever cooking with this ingredient.
3. Safflower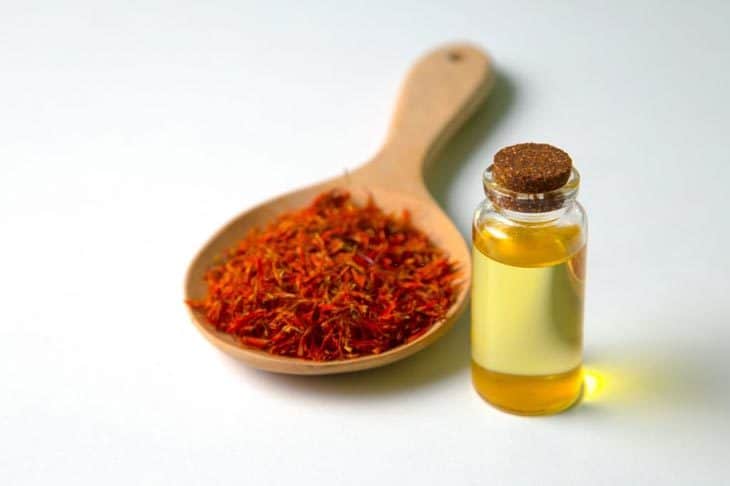 Safflower is a high branching and herbaceous plant. People grow it to extract the vegetable oil from its seeds. It is also known as a saffron replacement.
Moreover, its mild flavor makes it a versatile seasoning in various recipes. The purpose of safflower is also similar to achiote: a spice and coloring ingredient.
If you want to add color to your dish, safflower is perhaps the finest achiote powder substitute because its vivid yellow hue is an exact duplicate.
You can use these two powders with the same amount in most dishes. When using any of them, just about a ½ teaspoon is needed to color every 5 served portions.
4. Hibiscus Powder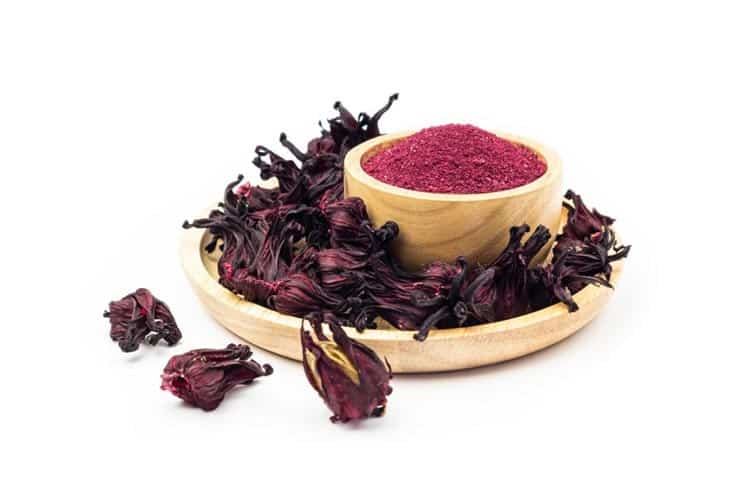 Hibiscus powder originates from the dried, crushed sepals of the hibiscus plant. It carries a combination of fresh, tangy, and pleasant shades.
Moreover, making tea with it also helps control diarrhea, high blood pressure, and other health benefits.
This powder is also finely powdered and has a rich burgundy hue. As a result, although these two food ingredients don't have the same taste, hibiscus powder can substitute for achiote for coloring dishes.
Because this powder has a mild flavor, it won't make your dish entirely change. You can use it as an achiote replacement in a 1:1 ratio or a little more.
5. Ground Cumin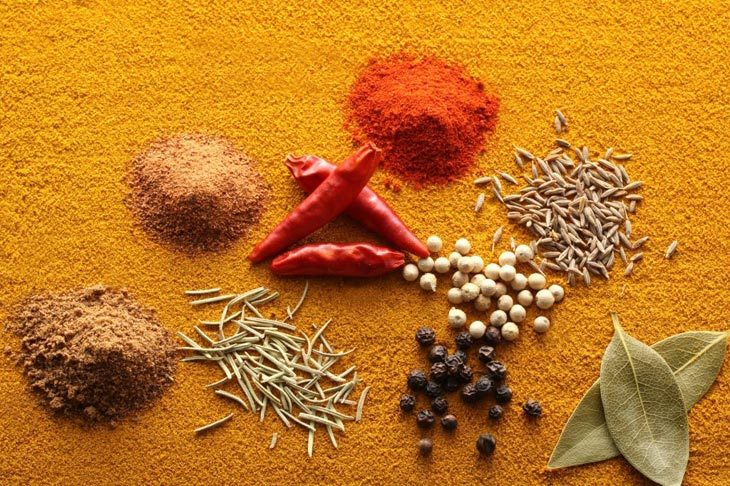 Cumin is one of the most extensively used spices in vegan cuisine and has multiple savory recipes, including soups, stews, sauces, and bread.
You can use it as a replacement for ground achiote because of its taste. Although it cannot imitate the exact flavor or provide vivid color to your dish, it is also peppery and slightly bitter.
As a result, it's suitable for many Mexican recipes.
However, unlike hibiscus powder, cumin will provide an intense flavor. So, when using it as a ground achiote substitute, we recommend using a lower quantity because it can overpower the overall taste.
6. Paprika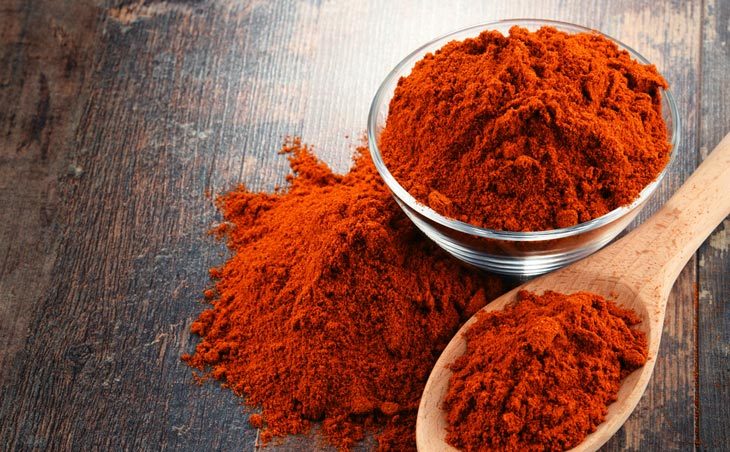 Paprika is a red pepper spice that is dried and crushed. It has many colors, from light to deep red and various tones from sweet to super spicy.
Moreover, you can easily find many paprika substitutes available in your kitchen.
To compare between achiote vs. paprika, these two have different flavors but the same color profiles. So, it can be a great achiote substitution as a color agent.
Here, we won't give you a suggested ratio to replace because it depends on your preferences of spicy level.
Yet, you might consider mixing the paprika with a little turmeric or cayenne pepper to add a better note to your dish. Cayenne pepper is a popular ancho chili substitute.
This blend will balance the color and taste of the dish more excellent, giving it a similar feel and appearance. When combining, you can use this seasoning mixture in a 1:1 ratio in the recipe.