The Best Aji Amarillo Substitutes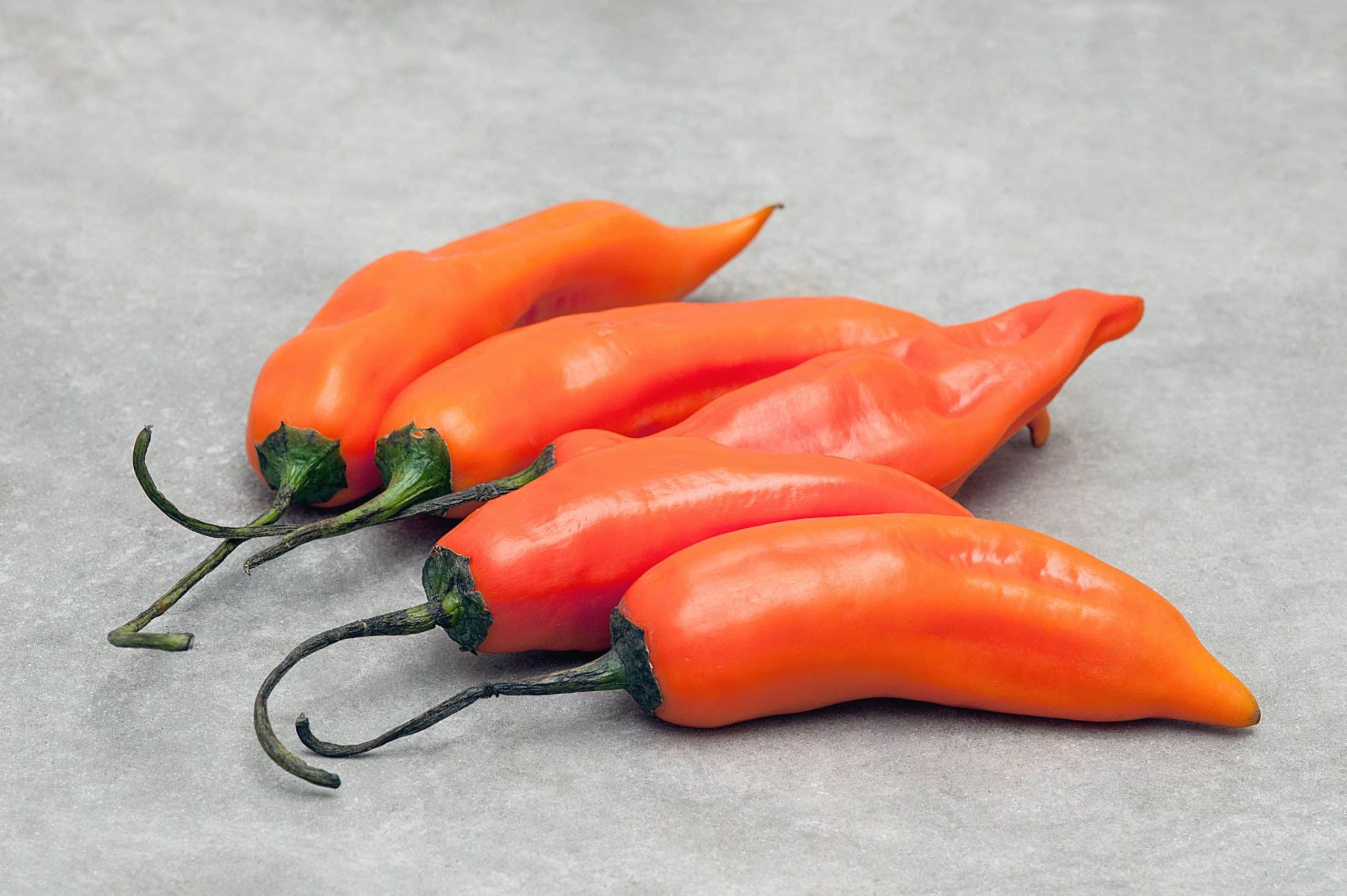 Aji Amarillo is a popular pepper used in Peruvian cuisine. However, fresh Aji pepper is not always readily available in stores.
So, what can you use as a substitute in dishes like crema de ají or salsa? In this article, we'll explore some alternatives to Aji Amarillo.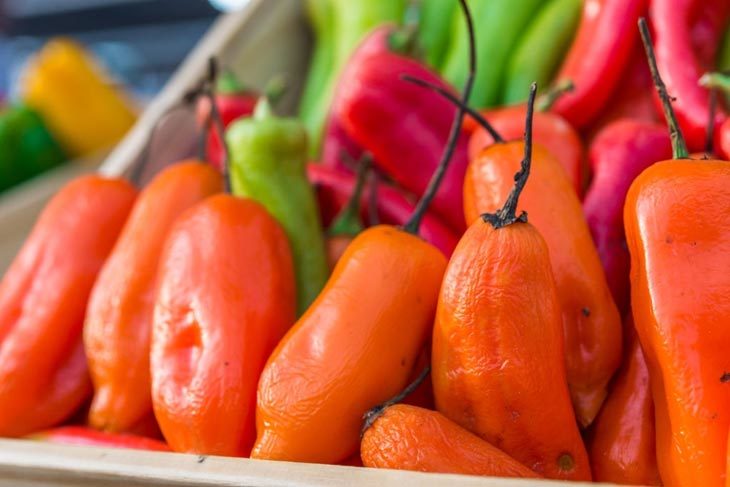 What Is Aji Amarillo?
Aji Amarillo is a type of pepper that is widely used in Peruvian cuisine. It is known for its vibrant orange color and moderately spicy flavor. Aji Amarillo peppers have a fruity and slightly floral taste, with a heat level that ranges from mild to moderately hot.
Amarillo peppers are orange in color when fully ripe. While they start off as green, they mature into shades of orange as they ripen. The mature Aji Amarillo peppers typically have a bright orange color, which is a defining characteristic of this variety.
They are often used in various Peruvian dishes, such as ceviche, sauces, stews, and marinades, to add flavor, color, and a touch of heat. Aji Amarillo is considered a staple ingredient in Peruvian cooking and is highly valued for its unique taste and versatility in culinary preparations.
Where can I buy aji Amarillo?
Aji Amarillo peppers can be purchased from various sources, depending on your location and availability. Here are a few options to consider:
Local grocery stores: Check your nearest well-stocked grocery stores, particularly those with a diverse selection of fresh produce. Some specialty or international markets may carry Aji Amarillo peppers, especially if they cater to Latin American or Peruvian cuisine.
Farmers markets: Visit local farmers markets in your area, as they often feature a wide range of fresh produce, including unique and specialty peppers. Talk to the vendors and inquire if they have Aji Amarillo available.
Online: Consider exploring online marketplaces like Amazon, specialty food stores, or Latin American grocery websites. These platforms often offer a wider range of ingredients and can ship Aji Amarillo peppers directly to your doorstep.
Grow your own: If you have a green thumb, you can try growing Aji Amarillo peppers yourself. Seeds or starter plants can be found online or at garden centers. This way, you'll have a fresh supply of Aji Amarillo peppers whenever you need them.
What Does The Aji Amarillo Taste Like? 
Aji Amarillo peppers have a distinct flavor profile. They are known for their fruity and slightly sweet taste with a subtle floral aroma. The flavor is typically described as a combination of tropical fruit, apricot, and raisin, with a hint of citrusy notes.
Aji Amarillo peppers also possess a moderate level of heat, ranging from mild to moderately spicy. The heat is typically milder than other chili peppers like habanero or jalapeño, making Aji Amarillo more approachable for those who prefer a milder spice level.
Overall, the flavor of Aji Amarillo peppers adds a unique and vibrant taste to dishes, enhancing their complexity and adding a touch of pleasant heat.
Best Aji Amarillo Substitutes
There are several suitable substitutes for Aji Amarillo peppers, such as…
1. Habanero Pepper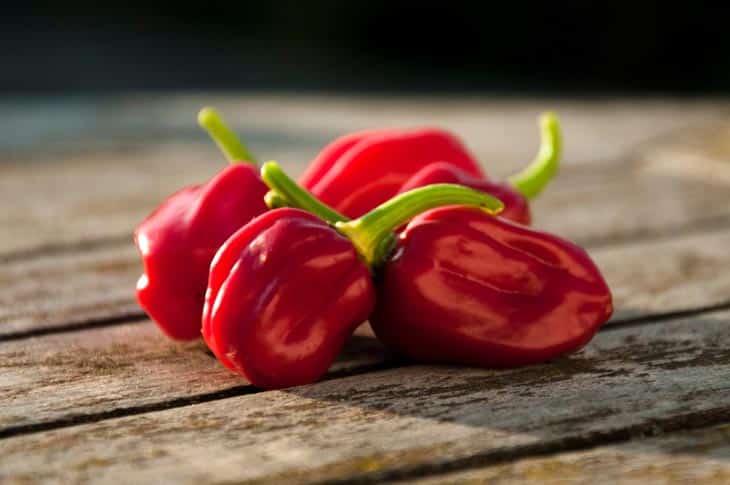 While Habanero pepper appears to be a lot spicier than Aji pepper, the two ingredients are interchangeable.
Apart from sharing almost the same appearance, both foods are also quite similar in terms of flavor, which is unique, smokey, and citrus-like.
Habanero pepper is the first choice that comes to most chefs' minds when they can't get their hands on Aji Amarillo.
Habanero pepper is excellent when combined with fruits like apples, oranges, or pineapples. It is commonly used to make a fruity, sweet-yet-spicy sauce for dishes.
It is worth mentioning that Habanero has a Scoville heat range of 100,000-350,000. This means the ingredient is not family-friendly unless all of your family members have really good spiciness tolerance.
If you're one of those who can eat Habanero pepper, you're getting the immense health benefits it brings, including bad cholesterol reduction, better blood pressure control, and more!
2. Scotch Bonnet Pepper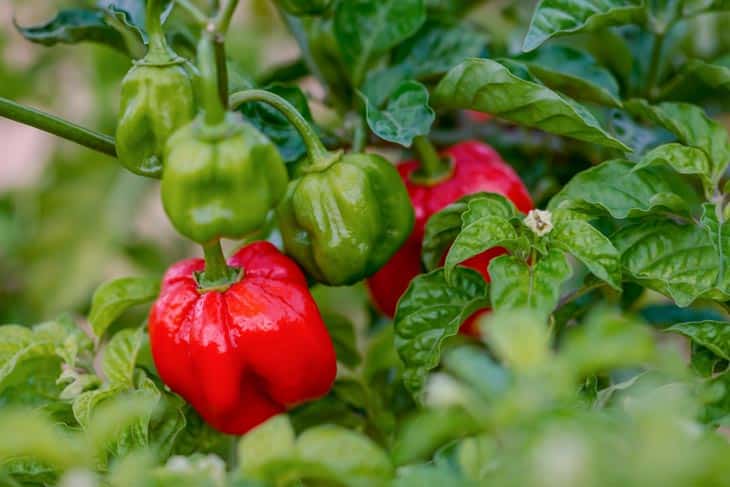 The Scotch Bonnet pepper is closely related to the Habanero pepper, which explains why it makes another good Aji pepper substitute.
At maturity, Scotch Bonnet comes in orange or yellow, just like Aji and Habanero. As the flavor is fruity and bright with a touch of sweetness, it goes really well with hints of tomato, apple, or cherry.
Since Scotch Bonnet pepper is a lot spicier than Aji pepper, consider adjusting the proportions accordingly next time you're using the ingredient in your recipes.
You may notice a slight difference regarding the flavor of the two foods. While Scotch Bonnet pepper has a more apricot/fruit-like flavor, Aji pepper tastes more grassy.
3. Serrano Pepper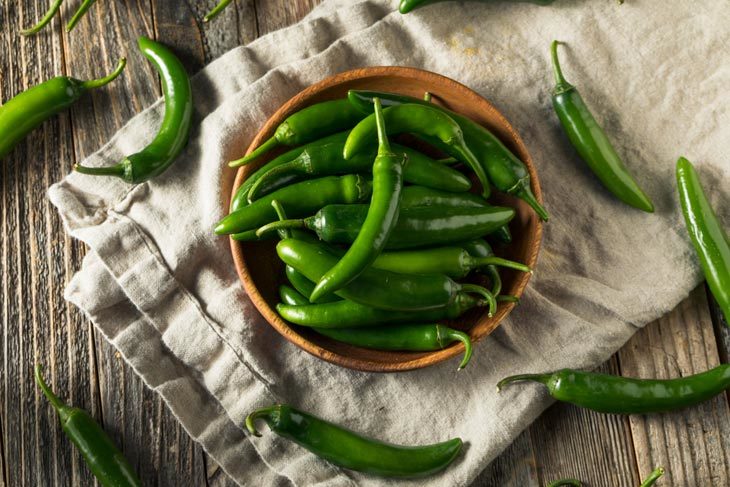 Serrano pepper is the best heat substitute for Aji Amarillo, even though it might be a tick under Aji, with a SHU in the range of 10,000 to 23,000.
However, the flavor profile of these two chilies is quite distinct. While Aji pepper has a fruity and grassy taste, somewhat like summer in a bite, Serrano has a bright, crisp bite.Serrano pepper is, in fact, much like Jalapeno pepper but smaller.
Although peppers like Cayenne and Tabasco are more similar to Aji Amarillo, it's harder to find them in stores. Serrano pepper, on the other hand, is faster to come in sight.
If your recipe mostly calls for the heat from Aji, Serrano pepper is your best bet. But if you want to take advantage of the fruity flavor of Aji, you will be losing out here.
4. Manzano Chile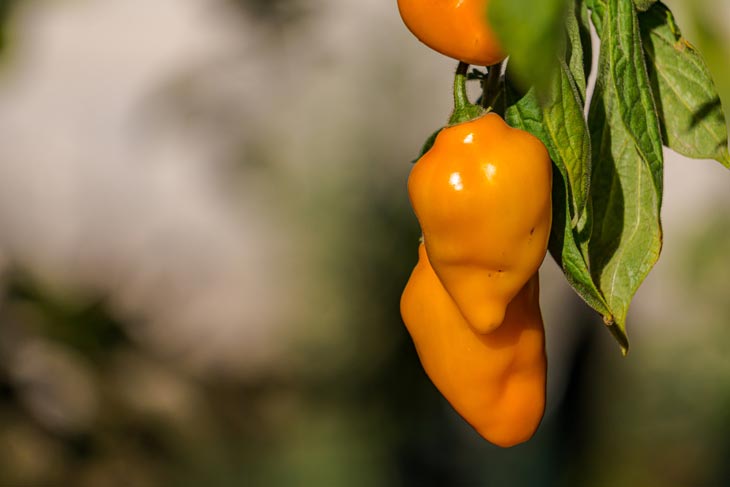 Manzano Chile, also known as apple chili, has a good eating level of heat – from 12,000 to 30,000 SHU. Surprisingly, this pepper tastes quite sweet for the heat it holds.
Worry not! Even though it packs a jab, the spiciness won't be so much to overwhelm or prevail the fruitiness.
Manzano is often used to make salsa sauces or dressings. Its paste is a perfect substitute for Aji Amarillo paste.
Some people even cut this pepper into slices and grill them as a side dish or make pickled Manzano. They're actually quite tasty if you have a good spiciness tolerance.
5. Frozen or Dried Aji Pepper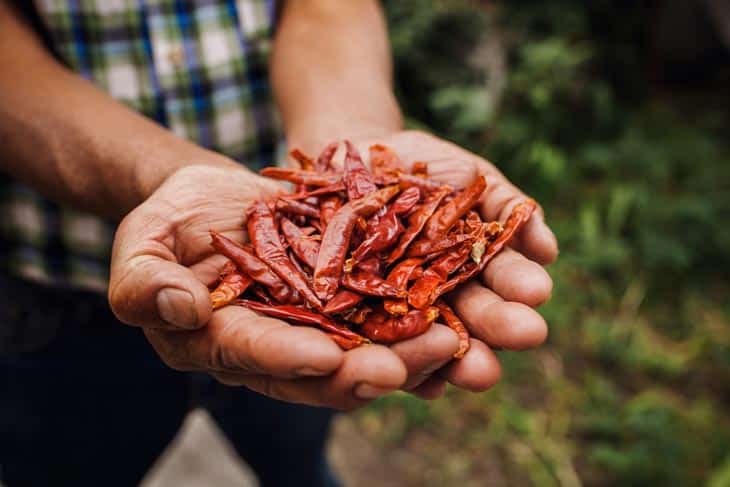 Frozen or fried Aji pepper also works if you just break the rule of eating everything fresh sometimes. More importantly, they can be found at any grocery store.
Some people believe you cannot find a perfect Ajies dulces substitute due to the distinct and rich flavor.
That's why we include frozen or dried Aji as an option. Thus, this ingredient is also rich in nutrition to help with fluid regulation, cholesterol control, and more.
How To Choose An Aji Amarillo Substitute
When choosing a substitute for Aji Amarillo peppers, consider the following factors:
Flavor profile: Look for a substitute that offers a similar flavor profile to Aji Amarillo. Consider the fruity and slightly sweet notes with a hint of floral undertones.
Heat level: Consider the desired level of spiciness in your dish. If you prefer milder heat, opt for substitutes with a lower heat level, such as yellow bell peppers. If you want more heat, you can choose substitutes like habanero peppers.
Color and appearance: Aji Amarillo peppers are known for their vibrant yellow color. If the color is essential for your dish, select a substitute that provides a similar visual appeal.
Availability: Consider the availability of the substitute in your area. Choose an alternative that is more accessible and easier to find in local grocery stores or online.
Culinary purpose: Consider the specific dish you are preparing. Different substitutes may work better for specific recipes. For example, yellow bell peppers can work well in sauces or salsas, while paprika and cayenne pepper can be suitable for seasoning or spice blends.
By considering these factors, you can select a suitable substitute that closely matches the flavor, heat, and overall characteristics of Aji Amarillo peppers for your recipes needs.