Top 8 Almond Extract Substitutes You Must Know About
We love the nutty and creamy flavor of almond extract, and we believe that many people share the same thoughts.
Almond extract can be made at home or bought at any store at a low price. You can use it in various recipes as well. 
Suppose you don't have enough almond extract to use for the dishes tonight, but you still want your dish to have such a taste – what should you do? Let's find some almond extract substitutes to replace it.
All About Almond Extracts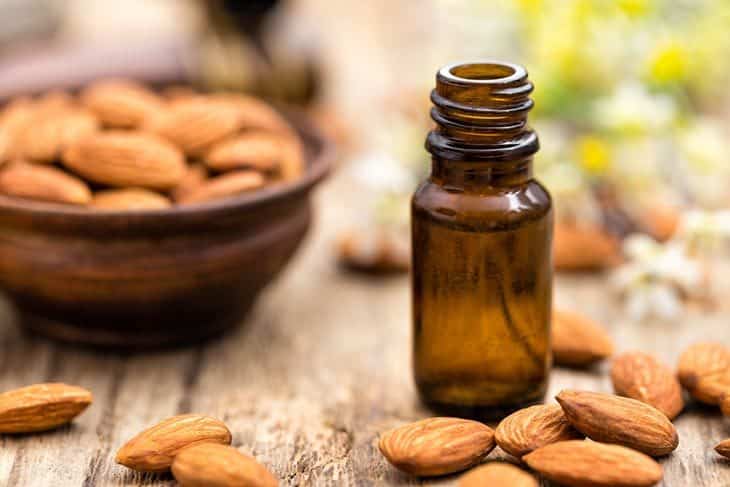 Almond extract is a liquid made from bitter almond oil, alcohol, and water. In terms of flavor, it is intensely savory and condensed. 
What Is Almond Extract Made From?
In particular, almond extract originates from almonds (of course!). The almonds went through the cold pressing process to preserve the authentic flavor profile of the almonds.
The product you gain after the extraction is light yellowish oil. This liquid will later combine with alcohol to make the almond mixture taste more sharp and prominent.
There are two types of almond extracts on the market: bitter and sweet ones. The bitter almond extract is used in muffins, cookies, pies, toasts, and cakes. Meanwhile, desserts and ice creams are recipes that use sweet extract.
What Does Almond Extract Taste Like?
So, what does almond extract taste like? Well, you may be surprised with this piece of information: almond extract tastes nothing like almonds!
Let us clarify that almond extract is blended with sweeteners and chemical preservatives to keep it long. Thus, it is sugary and condensed. The distinct bitterness of almond extract is lost throughout the production process.
Personally, we think almond extract goes well with chocolate, vanilla, cherry, and coffee for the strong sweet taste.
How To Use Almond Extract?
As mentioned above, almond extract works well in cookies, muffins, cakes, bread, cheesecakes, and desserts. Besides, stews and curries are some strange but worth-trying dishes you should think about.
Recommended Almond Extract Substitutes
After learning about almond extract taste, origin, and usages, now you may have a brief idea of what is a substitute for almond extract and be able point out some criteria to select one. Let's dive deep to find the best substitution for almond extract now! 
1. Vanilla Extract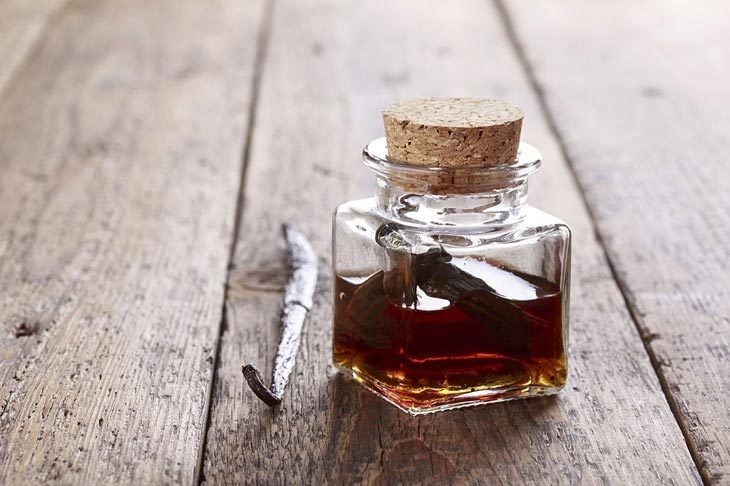 Vanilla extract is one of the best options to replace almond extract. When comparing almond extract vs vanilla extract, the vanilla offers a super mild flavor, unlike almond extract with super intense sugariness. The vanilla provides a sweet aroma as well. Therefore, we recommend you choose almond extract instead of vanilla if you would love to let your dessert recipe have a sweeter taste!
One of the reasons we love vanilla extract as a substitute is that it is safe for those who are allergic to nuts.
You can find vanilla extract in any store at a cheap price. To substitute: use 1 vanilla extract spoon to almond extract 3 drops.
2. Cinnamon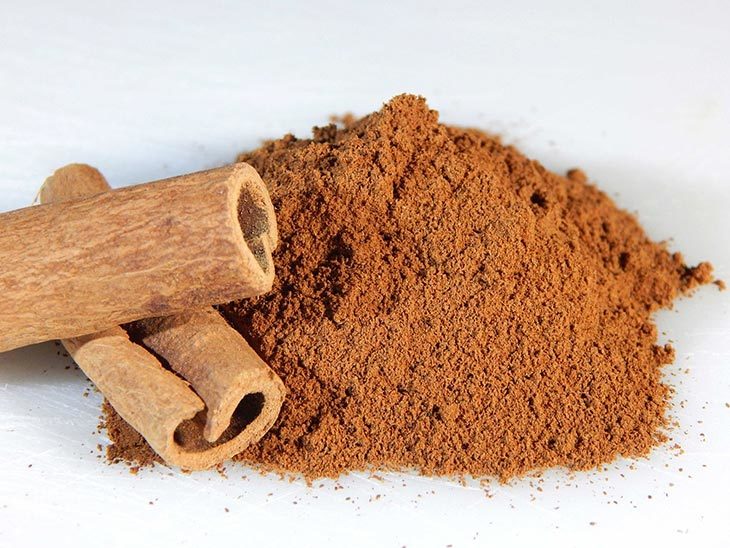 Cinnamon is spicy and pungent, so you may question why we chose it as a replacement for almond extract? If you are looking for seasoning with light spiciness and a strong, comforting, and unique aroma, cinnamon is still suitable.
The older the cinnamon is, the stronger aroma it provokes. The pungent level raises, as well. Once you add the cinnamon to the cake, you will feel a distinct warm flavor, perfect for use in autumn and winter.
Based on our experience, we think cinnamon only works best for nut-based pastries or chocolate, not the fruit ones. The cinnamon is quite intense and sharp, so the taste of the cinnamon will compete and overshadow the fruits.
To replace the almond extract with cinnamon, you should use one spoonful of cinnamon to almond extract 4 drops.
3. Almond Paste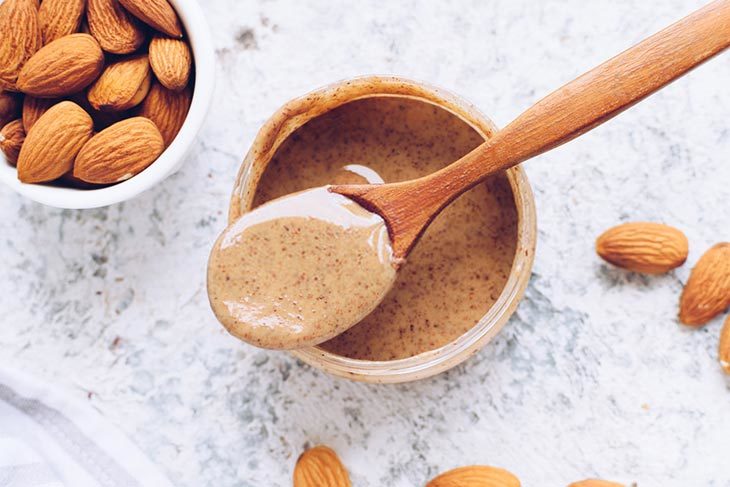 Almond paste is a coarse dough-like paste that originated from almonds. Between almond paste vs almond extract, the paste has a stronger "almond smell." In terms of taste, it is bitter, unlike the sugary extract.
Therefore, almond paste is commonly used as an ingredient in recipes for cakes and pastry fillings. For example, people use it for marzipan and frangipane recipes, cakes and tarts, or even candies.
There is no ideal ratio on how much you should substitute almond paste for almond extract. However, because this sauce is bitter, unlike extract, you should use it a little at once, then slowly adjust if needed.
4. Almond Liqueur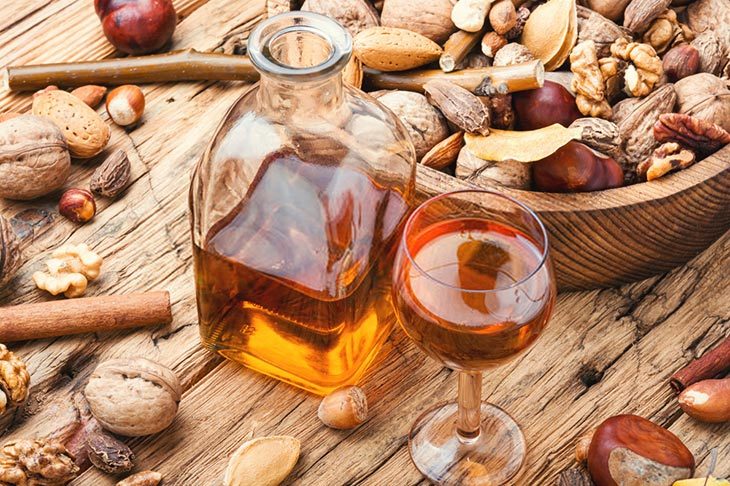 If your family has any underage teenagers, please skip this part! If everyone passes the age of 21, go ahead.
Almond liqueur has the same texture, flavor, and smell like an almond extract because it has alcohol elements. When cooking, the alcohol evaporates a bit, so don't worry if you will get drunk!
Personally, the almond liqueur is sweet, spicy, and mildly bitter as the extract. The ideal ratio between almond extract and almond liqueur is 1:1. Just use it the same way and the same amount as you use for almond extract.
5. Almond Essence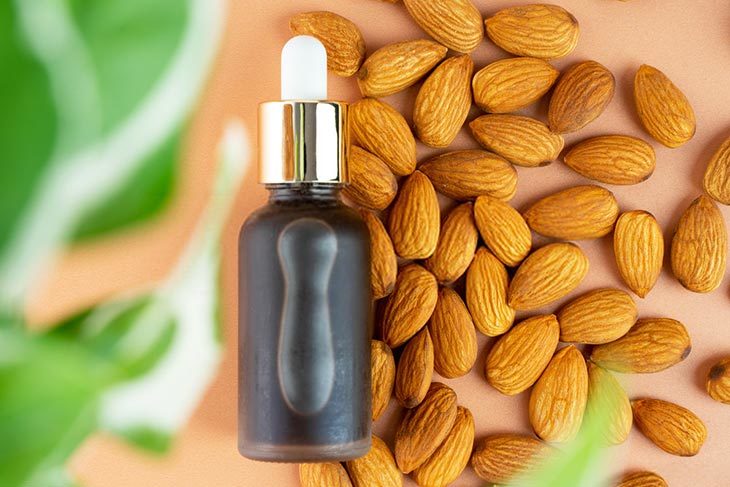 Almond essence and extract are both concentrated, condensed liquids that share a similar texture and flavor. There are two types of the essence: imitation essence and pure essence. Please check the label on the bottle to specify which type it is.
Compared to other concentrations, the essence is very deep, sharp, strongly sugary that can be twice to four times stronger.
In particular, imitation essences are made using chemical substances, aiming to replicate the flavor of the original ingredient. Although the imitation doesn't have the delicacy of pure essence, it is cheaper and easier to find in stores.
6. Walnut Extract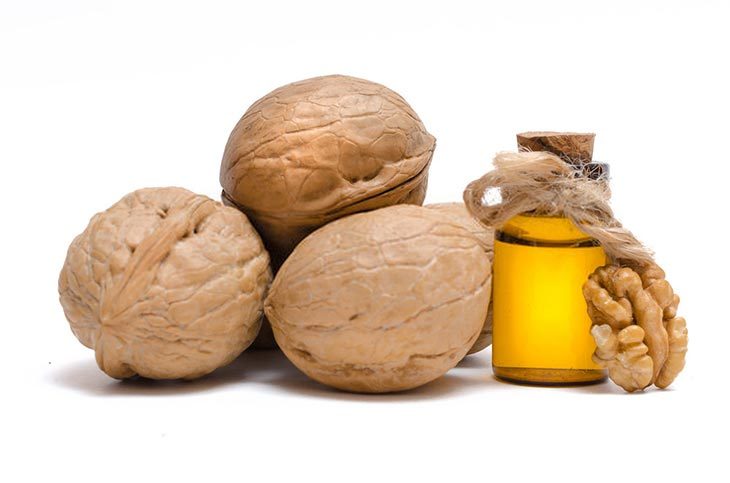 Walnut extract is another almond extract alternative we want to introduce to you. Compared to almonds, black walnuts are more bitter and nutty.
With the bitter flavor, the walnut extract is compatible with alternate almond extract in cookie recipes. It will highlight the taste of the cake, especially for cookies with chocolate or cocoa flavor!
Another recommendation for you is to mix walnut extract in sodas or mixed drinks. You may be surprised by the fact that walnuts will add a stronger and deeper taste to the drink!
Just add 1 to 2 drops of walnut extract to every 4 ounces of the drink, then shake it well until it is completely mixed.
7. Pecan Extract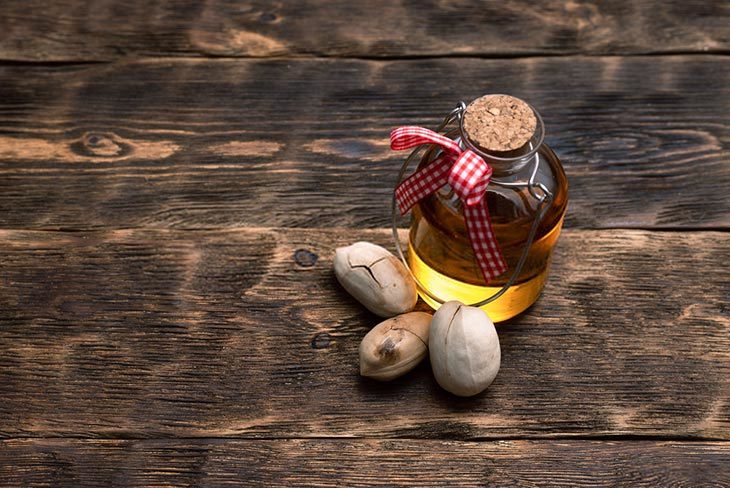 Pecan extract is the product of the distillation, extraction, and infusion of pecan nuts. Widely used for centuries, this seasoning is the best flavoring for baking cookies and filling pies. The more concentrated the pecan extract is, the deeper it tastes.
Due to its nutty flavor, the similar aroma and texture to almond extract (almond and pecan come from the same family plant), pecan extract is a compatible almond extract replacement!
As this type of extract is quite strong, you only need one tablespoon of pecan extract for cake baking.
8. Hazelnut Extract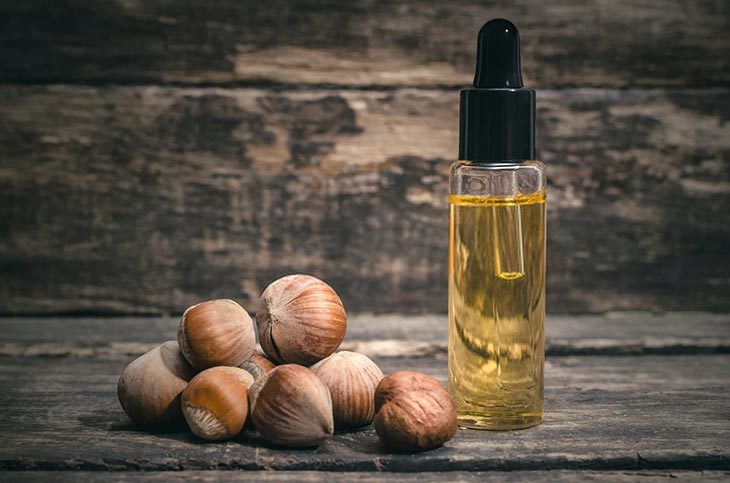 Finally, let's discover hazelnut extract and why it is a good match for almond extract substitution.
Compared to other options on this list, hazelnut concentration provides a similar aroma with the same calories and nutrients as almonds extract. Its nutty and sweet taste, as well as the creamy texture, make it an ideal ingredient to replace almond in a variety of cakes, ice cream, frostings, and desserts.
What we love about hazelnut extract is that it contains little to no unhealthy fat and proteins. That being said, it won't cause negative effects to your body if consumed for a long time.
To substitute, use hazelnut extract as 1:1 to the almond extract. The flavor is similar enough that we might joke, "Hazelnut extract is like the imitation almond extract."
How To Make Almond Extract At Home?
If you still could not find a suitable alternative for the almond extract, why don't you try doing it at home? Here is a guideline in case you need it:
Ingredients
Vodka (2 cups)
Peeled almonds, raw (about 70 grams)
Instructions
First, fill up a large pot with water. Boil the water at high heat.
Rinse almonds thoroughly under tap water and transfer them to an aluminum basin.
When the water boils, shut off the stovetop and take the pot out of the heat immediately.
Pour hot water inside the aluminum basin. Let wait for about 2 to 4 minutes.
Pour away the boiling water and rinse the almonds under cold water once again. Because of the sudden temperature changes, the skin will be peeled away.
If there is any skin remaining, peel it off.
Chop the almonds into small, smooth pieces.
Prepare two big, airtight jars and sterilize them to store the almond extract.
Then, add about 35 grams chopped almonds in each jar.
Pour vodka (1 cup) slowly into each jar and ensure that the alcohol covers almonds completely.
Close the jar fixedly.
Shake it once per day to ensure the almonds are fully soaked in alcohol.
After two months, the almond extract is ready!
Note
As you can see, the DIY almond extract preparation is long. It requires carefulness and meticulousness, so please pay attention to the ratio, ingredients, hygiene, and temperature when making and storing the extract.
Additionally, we suggest you put the jar in cool, dry areas and label it carefully so you won't forget to take it out to check after two months.
Conclusion
So, which one among these almond extract substitutes is most suitable for your recipe? We think hazelnut extract is the best because it provides a similar flavor profile and contains no harmful nutrients. You can use it with no worry about the ratio. Sounds wonderful, right? If you are still not satisfied with all the alternatives, let's try making almond extract yourself by following our guidelines above.