The Top 5 Apple Jelly Substitutes
Apple jelly is a popular spread that is often used to add a sweet and fruity flavor to a variety of dishes. Occasionally, you may not have it on hand, or you are searching for a healthier alternative.
From natural sweeteners like honey to fruit spreads like fig or apricot, there are plenty of options to choose from, each with its own unique flavor and texture.
Whether you are making a sandwich, cooking a recipe, or just looking to add some extra flavor to your breakfast, these substitutes for apple jelly may help.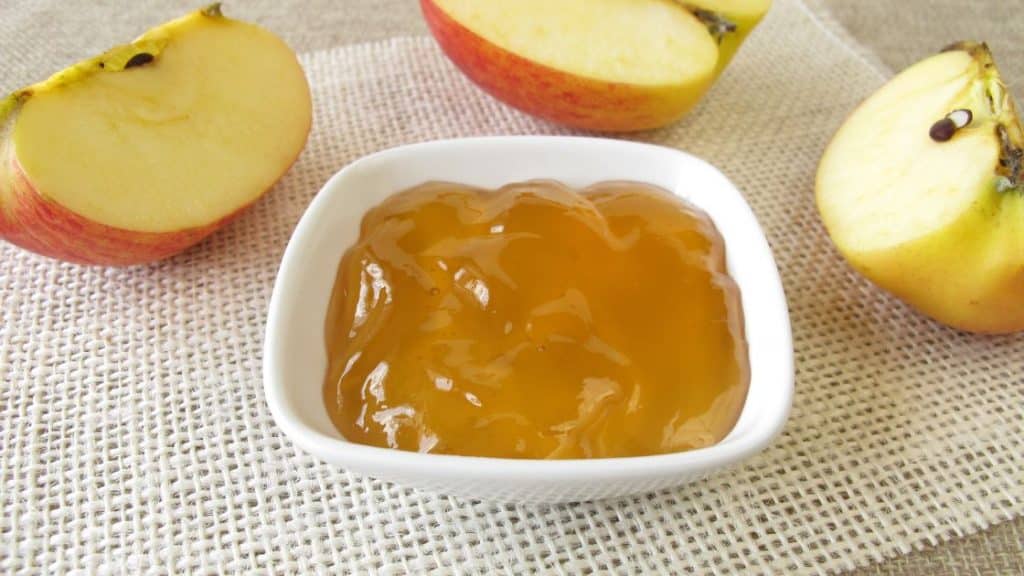 What is Apple Jelly?
Apple jelly is a sweet spread made from apples that have been cooked and puréed, then combined with sugar and pectin to form a gel-like consistency. It is typically made from a blend of different apple varieties to achieve the desired flavor, and sometimes other ingredients like spices or lemon juice are added.
It is often used as a topping for toast, biscuits, and other baked goods, or as an ingredient in sauces and marinades. Not only that, but it's easy to find and a good staple to have on hand when you get a craving!
5 Apple Jelly Substitutes That You Should Consider
Here are some substitutes for apple jelly that you can use in your cooking or baking:
Apple sauce: Apple sauce can be used as a substitute for apple jelly in many recipes, as it has a similar texture and flavor profile.
Other fruit jams or jellies: If you don't have apple jelly, you can use another fruit jelly or jam that you have on hand, such as grape, strawberry, or raspberry.
Honey: Honey is a natural sweetener that can be used in place of apple jelly for a healthier alternative.
Maple syrup: Maple syrup is another natural sweetener that can be used as a substitute for apple jelly. It has a distinct flavor that will add a unique taste to your recipes.
Dried fruit: Dried fruits such as apricots, figs, or raisins can be rehydrated and blended into a paste that can be used as a substitute for apple jelly.
Sweetened applesauce: If you don't have any jelly or other substitutes on hand, you can make a quick and easy substitute by mixing sweetened applesauce with a little lemon juice and cornstarch.
Remember, these substitutes may alter the flavor and texture of your recipe, so it's a good idea to start with a small amount and adjust as needed.
What is the Difference Between Apple Jelly and Apple Butter?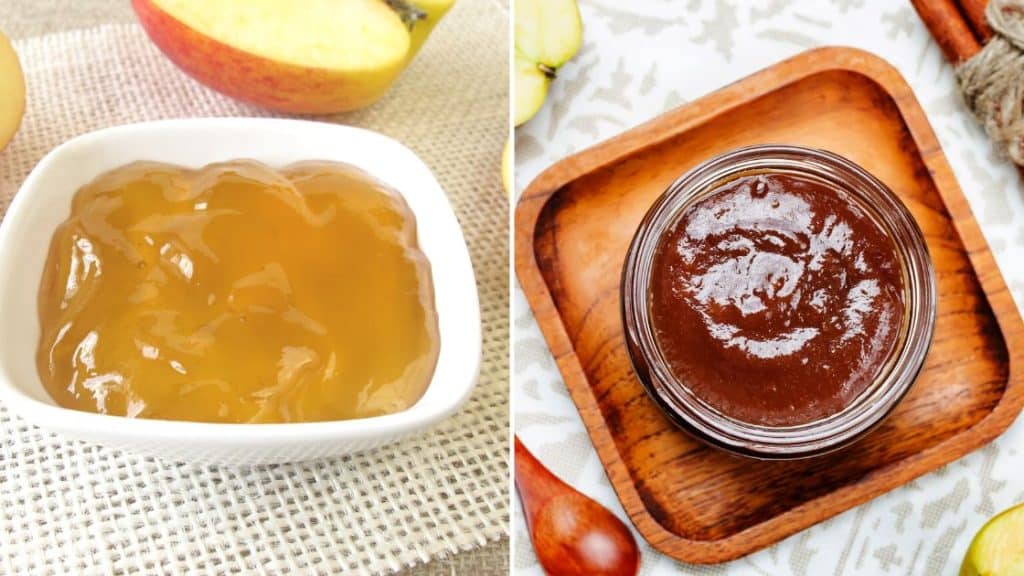 Apple jelly and apple butter are both sweet spreads that are made from apples, but they have some differences in terms of their preparation, ingredients, and taste.
Apple Jelly
Apple jelly is made from apples that are crushed and then boiled with sugar and pectin to produce a clear, fruit-flavored jelly.
It has a smooth, spreadable consistency and a sweet, tart taste. It's often used as a topping for toast, biscuits, or as a glaze for meats.
Apple Butter
Apple butter, on the other hand, is made by slow cooking apples with sugar, spices, and sometimes cider or vinegar, until they become soft and caramelized. The mixture is then puréed and cooked again until it becomes a thick, spreadable consistency.
Unlike jelly, apple butter has a deep, rich flavor and is much sweeter, due to the prolonged cooking time. It's often used as a spread for toast, muffins, or as an ingredient in baking recipes.
So in summary, apple jelly is a clear, sweet spread with a tart taste, while apple butter is a thicker, sweeter spread with a deeper, caramelized flavor.
How To Make Apple Jelly At Home
Ingredients
Suppose you run out of apple jelly but still have enough ingredients for making apple jelly at home, so why not do it yourself, right?
Here is the list of necessary ingredients for making homemade apple jelly:
4 to 6 cups apple juice (or 6 pounds of fresh apples)
3 cups of honey or 4 to 6 sweetener cups
I would like to point out that the portion provided above is just for reference. You can flexibly change the number of apples and honey as you want. Just be aware that the overall ratio is 1 cup of apple juice to 1 cup of sweetener and half a honey cup.
Guideline
So, after preparing all the ingredients required, let's start making apple jelly. Suppose that you already have apple juice, so we will skip the juicing apple step.
The first stage is to warm up the apple juice by boiling it on a stove top for about 5 minutes. Then, prepare sugar or honey. If you use honey, please set a 100ml cup of honey for 200ml of apple juice. Besides, if you just have sugar, then use 100g of sugar to 100ml of apple juice.
Pouring sugar or honey into the boiling apple juice. Next, boil the mixture for the next 15 to 20 minutes. Or, wait until the juice sticks to the fork and turn off the stove. The mix is ready to cool.
Finally, store the food in a sealed jar and refrigerate it in the next 24 to 48 hours. After that, the mixture is cooled down enough to become jelly. Just take the sour apple jelly out and use it in cooking.