Asparagus Substitute: 14 Must-Try Ideas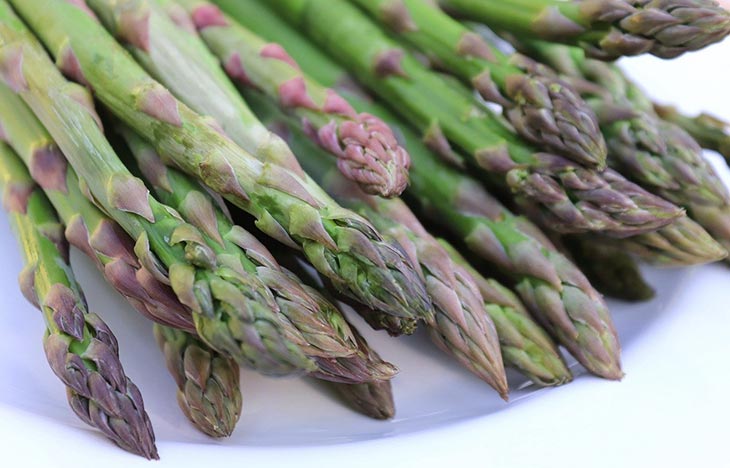 Are you looking for an Asparagus substitute? If so, this list of 14 ideas will be your new go to resource when you are looking or a replacement for asparagus in recipes.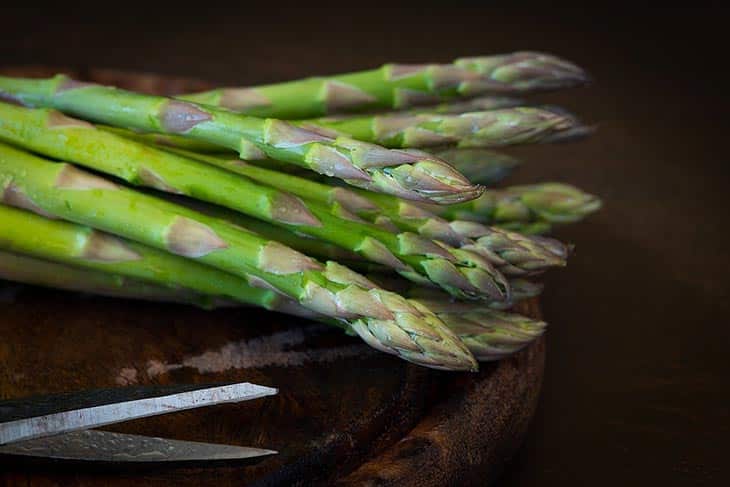 What Is Asparagus?
Asparagus, often known as garden or sparrow grass, is a beautiful green vegetable native to Europe and Western Asia.
Taste
It's pretty tricky to pin down exactly what it tastes like. It differs based on your experience. The vegetable has a little earthy bitterness and a grassy tint to it.
Some people describe asparagus as tasting like mushrooms, while others define it as broccoli and artichokes. When cooked with olive oil or lemon juice, it will taste like beans.
You can learn some interesting facts about this veggie right here:
Health benefit
This vegetable is low in calories and high in folate, fiber, vitamins A, K, and C.
Asparagus also offers a variety of possible health advantages, including weight loss, enhanced digestion, a healthy pregnancy, and decreased blood pressure.
Use in recipes
The most famous recipes for this vegetable include salads, pasta, side dish, pizza topping, risotto, and frittata. You can roast, over-roast, and grill it to achieve the best outcome.
Can I Eat Raw Asparagus?
Yes, you can. It works great in salads. The only part you shouldn't try is the bottom, as it's bitter, stringy, and tough.
Best Asparagus Substitutes
If you want to substitute fresh asparagus, use frozen or canned asparagus. However, this tip also works if you don't mind a milder texture.
The following veggies will not only provide fresh flavors to the recipe, but they will also fit in perfectly.
Broccoli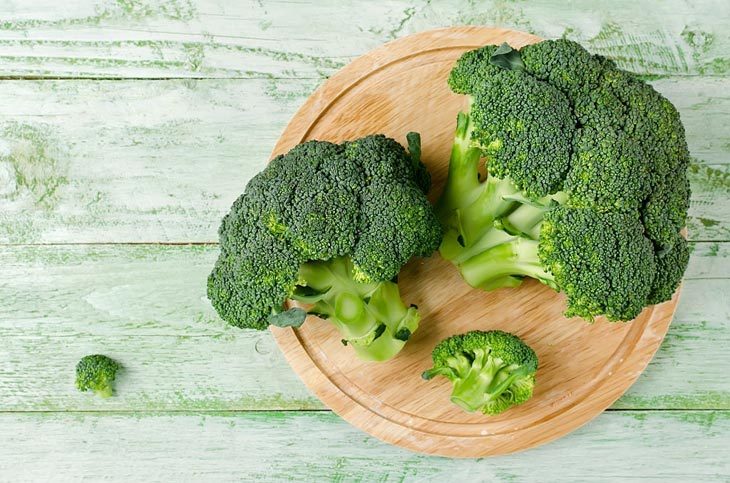 Broccoli is a widely planted vegetable that is accessible all year and in virtually every store, making it less expensive than asparagus.
Aside from those appealing characteristics, broccoli is an excellent asparagus replacement since you can prepare these ingredients in the same manner.
Broccoli comes with a similar solid texture to asparagus and contains many of the same vitamins and minerals, including vitamin A, zinc, potassium, and iron.
This ingredient is an splendid choice for many fast and easy side dishes. You can try it with stews or soups.
You may also wonder: Can I substitute asparagus for broccoli? Yes, you can. You can use these ingredients interchangeably in some cases.
The only problem with this veggie is that it has an unpleasant smell that may affect your dish.
Sugar snap peas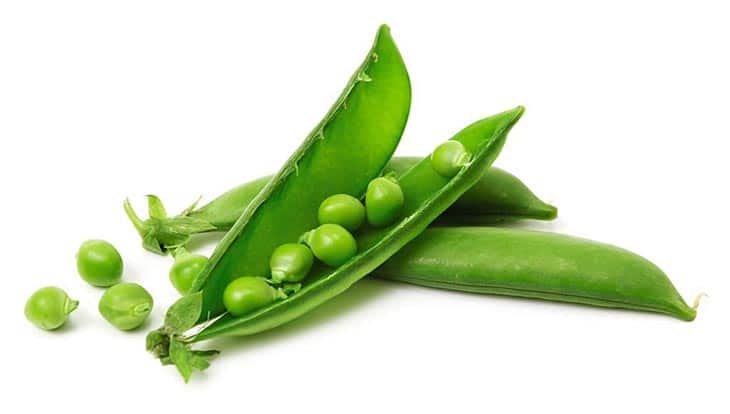 Sugar snap peas are round pea pods with hard shells, giving them a satisfying "crack" sound when you bite, accompanied by a sweet explosion.
Often, people like to serve the peas raw instead of cooking them. Hence, they don't have many qualities in common with the asparagus.
They are, nevertheless, a good source of vitamin C and fiber, and they go well with fresh summer dishes.
These peas are crisp and refreshing because they are high in moisture. You can try adding them to your salad or noodles for the best result.
Kale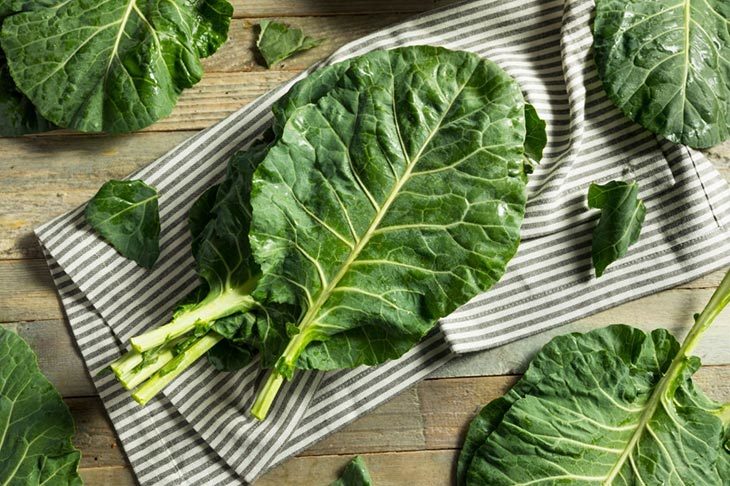 Kale is a leafy vegetable. Some people call it a superfood due to its high nutritional value and health benefits.
Although its texture and flavor are not the same as asparagus, it's a fantastic substitute for asparagus bodybuilding because you can cook it in the same ways to add an earthy tint of flavor to your dishes.
You can eat raw kale or use it in your smoothies and juices. It also works nicely for a tofu scramble of your breakfast.
You can also saute the vegetables and mix them with some garlic to prepare a baked chicken breast.
Brussel sprouts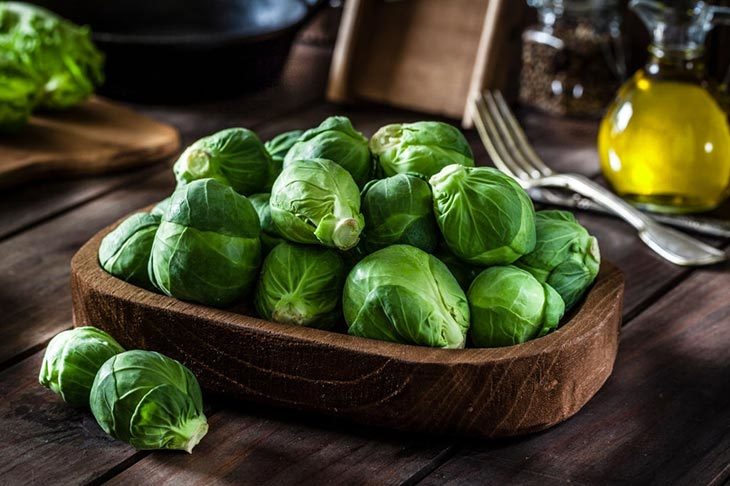 Brussel sprouts are basically tiny cabbages with a harsh flavor. Hence, they're not the most asparagus-like ingredient. However, you may like them because of their versatility.
Brussel sprouts are a robust vegetable. You can roast them with herbs, garlic, and spices for a side dish.
Otherwise, put them in your stews and soups if a layered texture is more appealing to you than cooked or soft asparagus.
Besides, the spouts taste excellent with crunchy ingredients like almonds and bacon bits. They work together, establishing a more robust flavor.
Green beans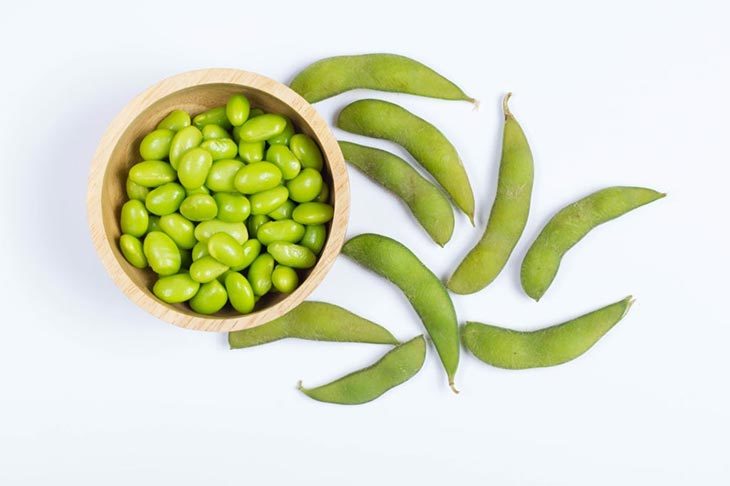 Can you substitute green beans for asparagus? Since green beans have a similar stringy, smooth texture to asparagus, they are the most asparagus-like replacement on our list.
Green beans are rich in protein and many other nutrients, making them an excellent vegetarian snack. You can use them the same way as you would with asparagus.
There are tons of recipes for these ingredients. Most people like to roast or saute them with other vegetables.
You can also serve them raw. Their hard texture and refreshing feel are perfect. If you like something softer, boil the beans before baking or frying.
Leek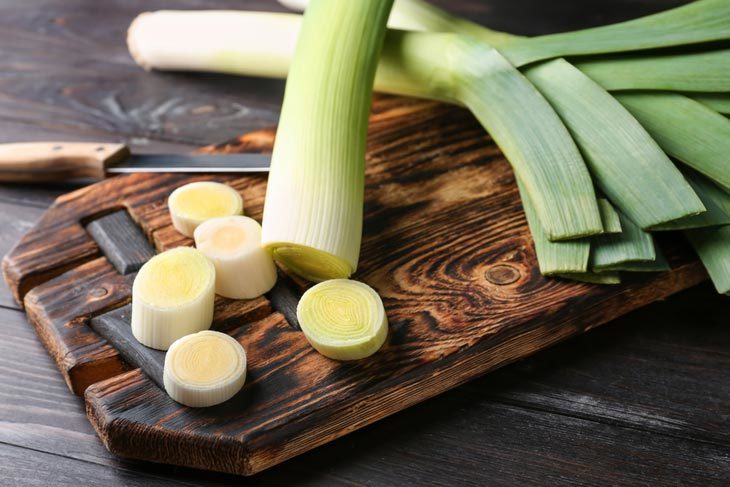 Although leeks don't have the same flavor or texture as asparagus, they come with a lot of similar nutrients.
Both leek and asparagus can improve a dish's taste. Hence, the leek is a substitute for asparagus in dishes with other ingredients, and its flavor still remains.
You can include leek in your soup and stew recipes. It also gets soft and nice when roasted or sauteed.
Celery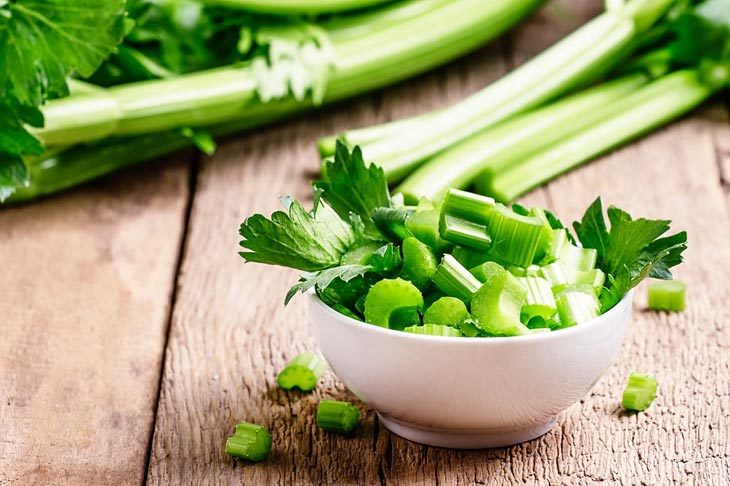 Celery is a marshland vegetable. It has delicious stalks that are rich in vitamins and minerals and beneficial to your health.
Its flavor is quite different from asparagus, yet it has a soft and fibrous feel like asparagus when cooked.
Celery is a terrific option when you seek a fast and nutritious snack. In that regard, it is far more effective than the asparagus. You can use it for your stews and soups.
Because of its high water content and crisp, fresh texture, you can serve the vegetable fresh or add it to your juices.
Celery pairs well with hummus, ranch, and other dips, but it also adds a distinct flavor to vegetable stews.
Agretti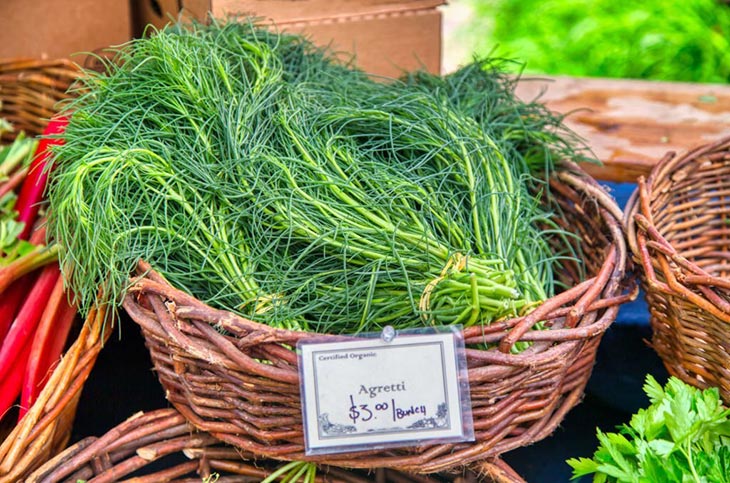 Agretti is the most special substitution on our list, yet it beautifully replaces asparagus' texture and flavor. It has a harsh, grassy taste and a crunchy touch when lightly cooked.
Agretti is a green vegetable with a lot of depth. It can act as a separate dish or a seasoning to add texture and flavor to your dishes.
It's not a good idea to serve this vegetable raw. You should boil until it gets soft. Then, use it in any recipe. It works best for Italian cuisines.
You can roast agretti with other vegetables. They can make a perfect side dish. Otherwise, add it to tarts or quiches.
Green peas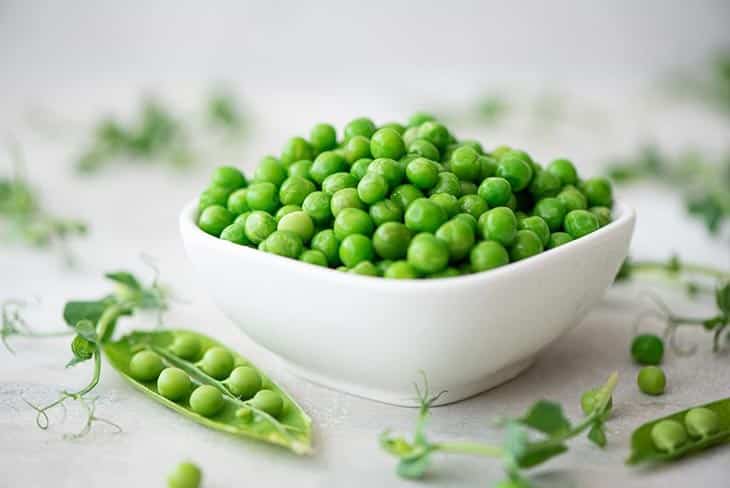 At first look, you may not think that green peas can replace asparagus. However, you can cook and eat them as you do with asparagus because of their tiny size and soft texture.
Green peas are sweeter, but they give a unique flavor to any meal. Some of the most common recipes of these peas are soup and pasta.
You can use green peas to make white, creamy pasta sauce. They can add sweet, fresh bursts of taste to your meal.
Besides, you can saute and serve green peas as a side dish or combine them with other vegetables to make soups.
Zucchini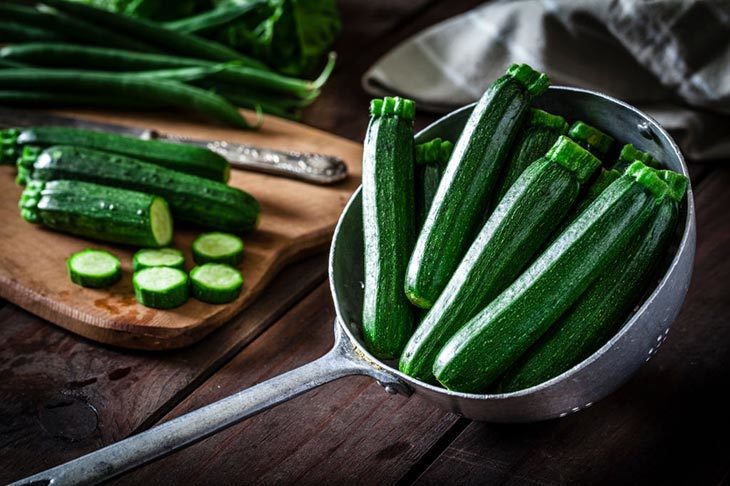 Zucchini is another nutrient-dense veggie that can take the place of asparagus for health benefits.
Because of its creamy texture and light flavor when served, zucchini is a great option even though it has a different preparation method.
When sautéed or roasted, zucchini is simple to cook since it doesn't take long to tender.
Ratatouille is the most popular recipe for preparing zucchini. You can also bake it with Parmesan cheese.
Nopales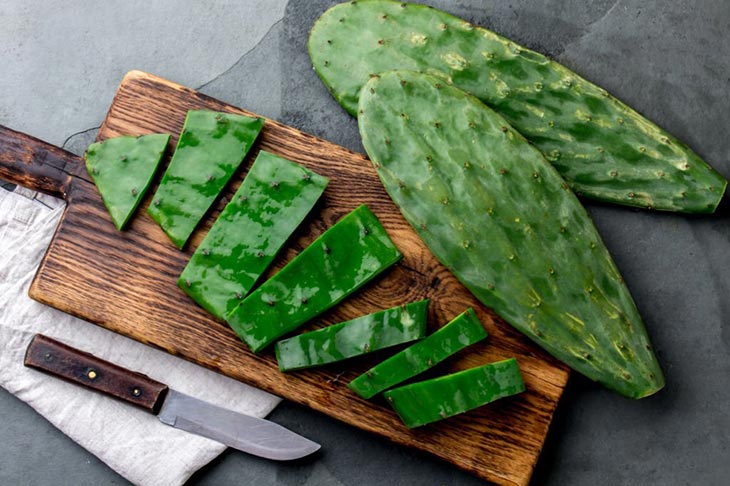 The nopal cactus yields nopales. When they're fresh, they lend a moderate flavor with a hint of bitterness and a crunchy texture.
Nopales are a delicious addition to garden salads and Mexican dishes. They establish an excellent side dish when boiled, roasted, seared, or sauteed.
The main issue with nopales is that they aren't usually easy to come by in supermarkets. Mexican retailers will most likely have them on hand; if not, you can go to a store that offers jarred nopalitos, such as Walmart.
Fiddleheads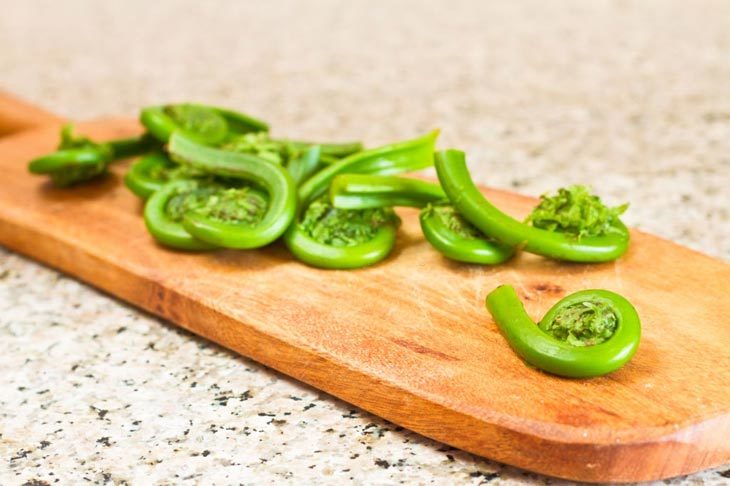 Fiddleheads with a similar texture and grassy, earthy flavor are great substitutes for asparagus.
It's best to saute or steam them first to decrease their bitterness. Then, you can use them as a side dish with creamy sauce.
Unfortunately, fiddleheads are pretty hard to find because they are highly seasonal. These vegetables only thrive in the wild, so you can mostly buy them from farmer's markets.
Green pepper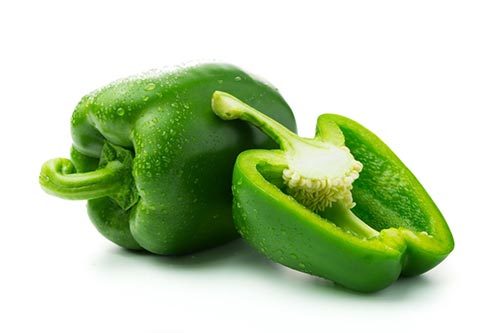 This option may not spring to your mind at first. Surprisingly, pepper can serve you well, thanks to its earthy sensation.
Green peppers, in particular, can act as a spicy asparagus alternative. You can use them in stews, soups, raw fish, and other meat dishes.
Another way to enhance the flavor of your dish is to sauce the green peppers with different seasonings and serve them like the way you would with asparagus.
Artichoke heart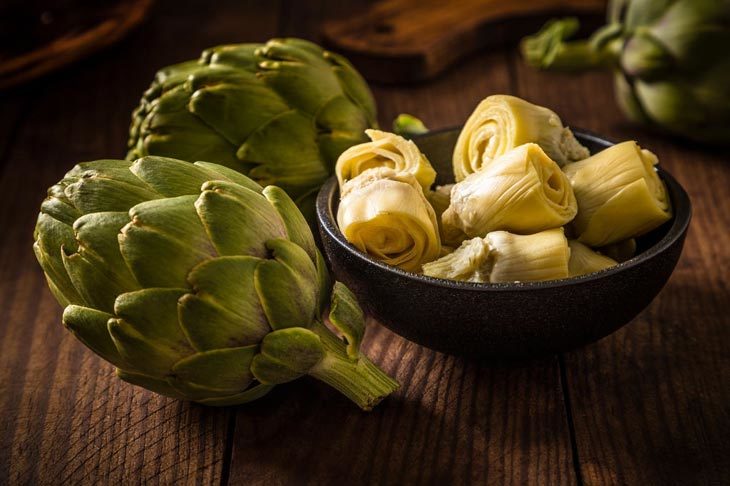 People often compare artichokes and asparagus due to their similarities in flavor. They can replace each other nicely. You can prepare artichoke hearts the same way you cook asparagus.
However, artichoke hearts are pricier. Preparing an artichoke is also more complex than preparing an asparagus spear.