Avocado Oil Substitutes – 10 of the Best Replacements
Oil is a key ingredient in modern cuisine. No matter what type of recipe, we simply cannot cook without it. There are thousands of oil variations on the market nowadays; one of them is avocado oil.
However, this ingredient is not always available, and occasionally, it is costly to buy. Imagine you are hosting a cozy family party tonight, but you cannot find any avocado oil around for the recipe you want to use; it will be a disaster.
In this case, knowing a good avocado oil substitute is necessary. Here we have a list of the 10 best choices for you so that you can find a good alternative in a pinch the next time.
Scroll down to find out what they are!
What Is Avocado Oil?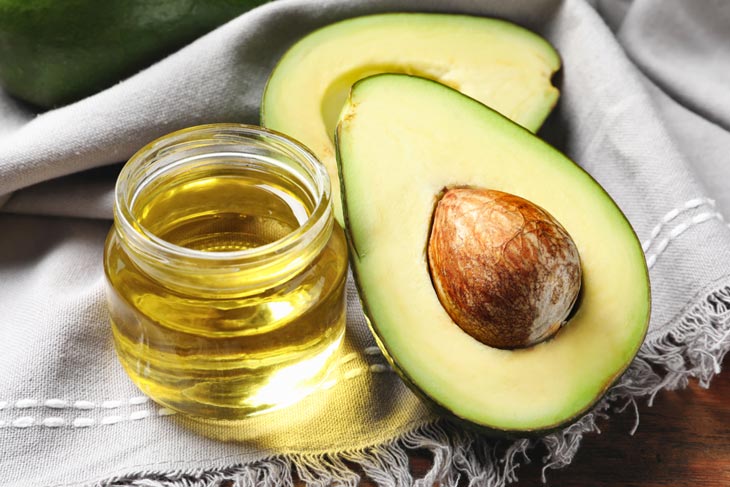 As the name implies, avocado oil is the oil extracted from the avocado pulp. It offers high nutritional value, helps our body absorb fat-soluble vitamins better, and brings with it many heart health benefits.
It functions best as a healthy cooking oil since it boasts a mild flavor and high smoke point. But if you love to serve it raw, just go ahead. In some cases, people even use it for lubrication or cosmetic processes.
The 10 Best Avocado Oil Substitutes
1. Extra Light Olive Oil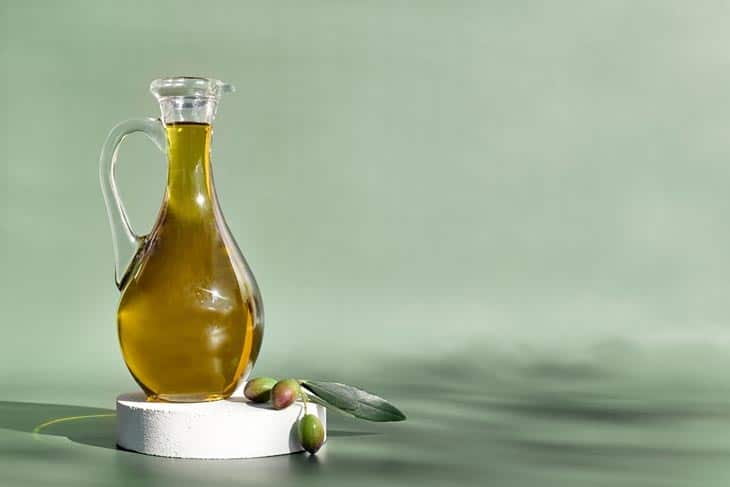 Replace with the ratio 1:1
The first avocado oil substitute on this list is the extra virgin light olive. This healthy oil has a lot in common with its replacement.
Substituting one for the other won't significantly affect the dish's overall rich flavor.
Now you don't need to ask yourself, "Can I use olive oil instead of avocado oil?" anymore. You already know the answer.
However, don't mistake this extra light olive oil with the extra virgin olive oil. The latter has a lower smoke point and comes with a rich flavor. So, remember to distinguish these two products clearly.
2. Grapeseed Oil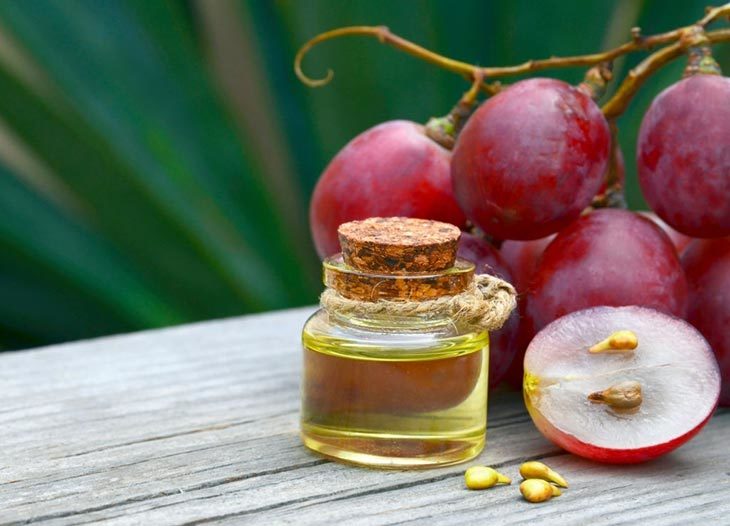 Replace with the ratio 1:1
Another great substitute for avocado oil is the grape seed oil. Grapeseed oil delivers various nutritious benefits for your health with a good source of linoleic acid.
It also consists of monounsaturated fat with a lower smoking point compared to its alternative.
Moreover, the taste of this oil is neutral and mild. For that reason, it would be a decent avocado oil replacement for your daily cooking recipes without altering too much on the flavor.
The only thing you should notice is that this oil is not appropriate for recipes like bread dipping oils. In other cases, you are free to use!
3. Sesame Oil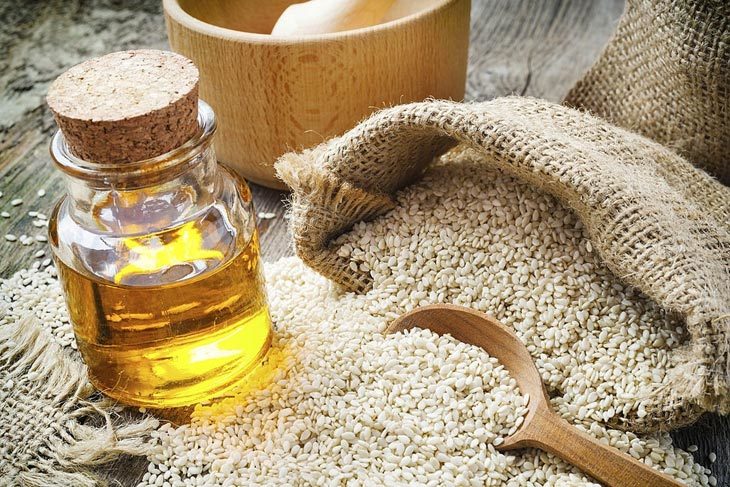 Replace with the ratio 1:1
For those questioning, "What is a good substitute for avocado oil with high-heat cooking?" The solution is sesame seed oil.
This oil has a unique nutty and toasty tone, which you can find mostly in Korean cuisine or Asian cuisine. It can endure perfectly at high temperatures and is suitable for most modern recipes.
There are two main variations of this sesame seed oil: light sesame oil and cold-pressed sesame oil. Both are amazing at elevating your dish.
However, the cold-pressed one is more favored for salads or brushing over pizzas.
4. Peanut Oil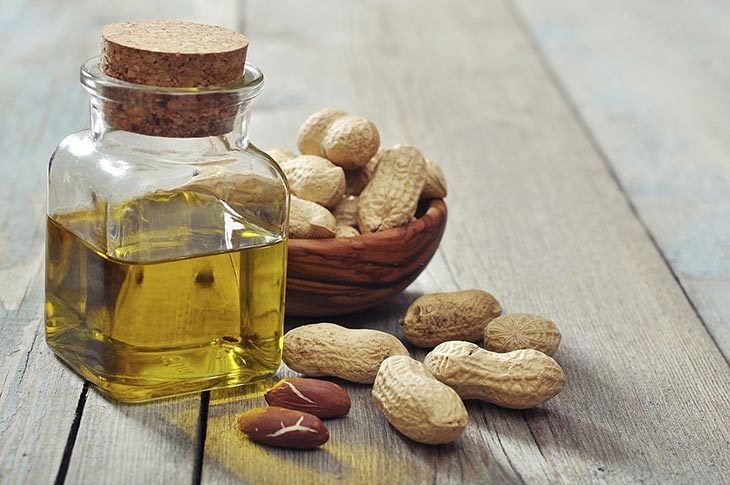 Replace with the ratio 1:1
Peanut oil also has a high smoking point with a mild nutty hint, making it ideal for any dish, especially Asian cuisine.
It is best suited with deep frying recipes. However, you can also use this oil for cooking in salads, dressing, soups, etc.
The best part is that even if you are a peanut-allergic person, it will do no harm to your body. During its production process, manufacturers eliminated all the allergic substances.
That explains why so many people believe that peanut oil is the best substitute for avocado oil.
5. Ghee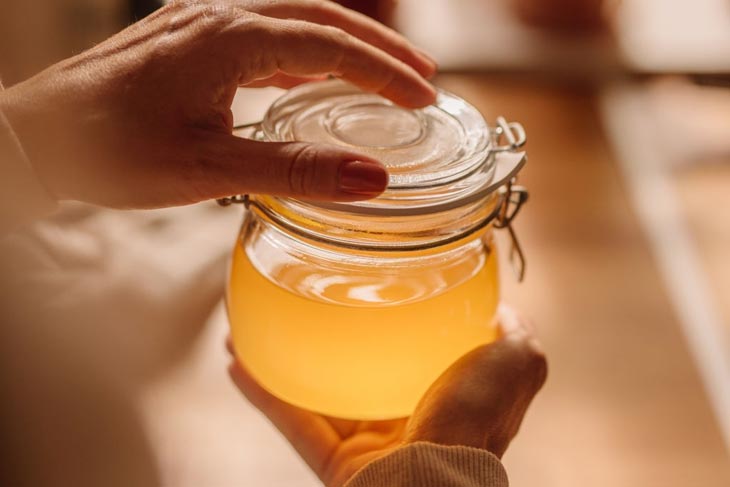 Replace with the ratio 1:1
The next substitute oil on the list is ghee – a product made from the process of melted butter add-in and milk solids subtracted.
Ghee is packed with vitamin A and fatty acids that work wonders for your well-being. Yet, those who are watching their weight might want to stay away from this stand-in.
It has a unique nutty buttery flavor that can perfectly match any ingredients in your recipes.
Go for the same amount or adjust the quantity up to your interest.
6. Coconut Oil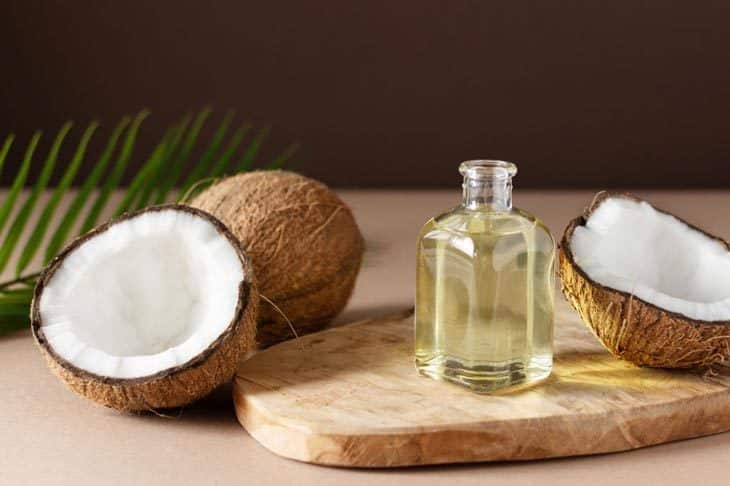 Replace with the ratio 1:1
Coconut oil is another avocado oil alternative you should know. This flavorful product offers numerous health benefits such as lowering high blood pressure levels, enhancing liver function, and increasing good cholesterol in your body.
Nevertheless, coconut oil is not advised for high temperature or frying cooking. It is better to use this replacement oil for baking cakes or medium heat culinary.
Like other substitutions, you can use it in the same quantity.
7. Flaxseed Oil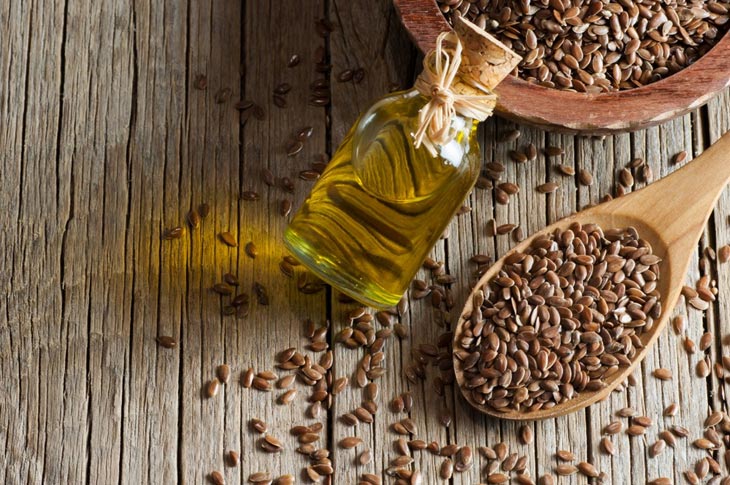 Replace with the ratio 1:1
Here comes another excellent choice for you: flaxseed oil. Also called linseed oil, this product has its origin from the flax plant.
Just for your knowledge, this oil doesn't work well at high temperatures, meaning that you can not replace it in all cooking recipes.
But it appears on this list for a reason. You can use it for marinades, soups, salads, and other similar kinds of recipes.
8. Macadamia Nut Oil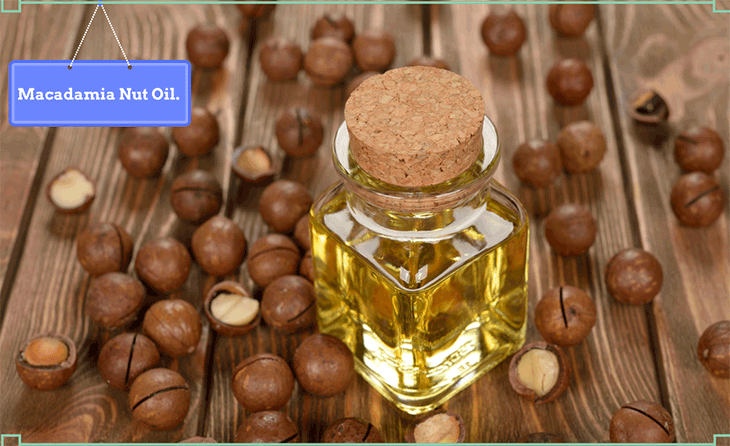 Replace with the ratio 1:1
Macadamia nut oil is a wonderful choice for those looking for a way to substitute avocado for oil in baking.
This commodity is super smooth and has a toasty flavor with a buttery signature, which is amazing for baking or salad dressings.
Moreover, it consists of high unsaturated fats, making it suitable for most eating types, even those on a diet.
Keep in mind that this king-nut-derived oil will come at a hefty price, along with its wonderful health perks.
9. Sunflower Oil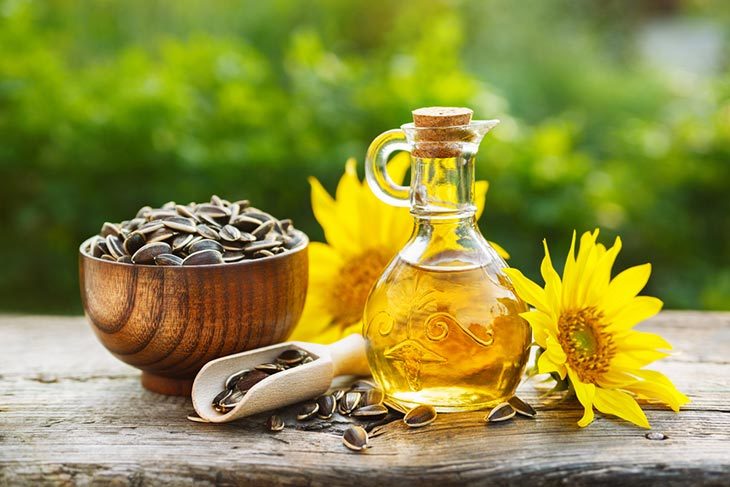 Replace with the ratio 1:1
Our next backup option on the list is sunflower oil – the one that provides a plethora of nutritional advantages.
It is chock-full of many body beneficial substances such as linoleic acid, polyunsaturated fat, and monounsaturated fat.
So you shouldn't worry about the quality of this oil. It is a healthy choice and can work well for most cooking recipes. This product nailed it all, from frying, baking to sauteed dips culinary!
10. Butter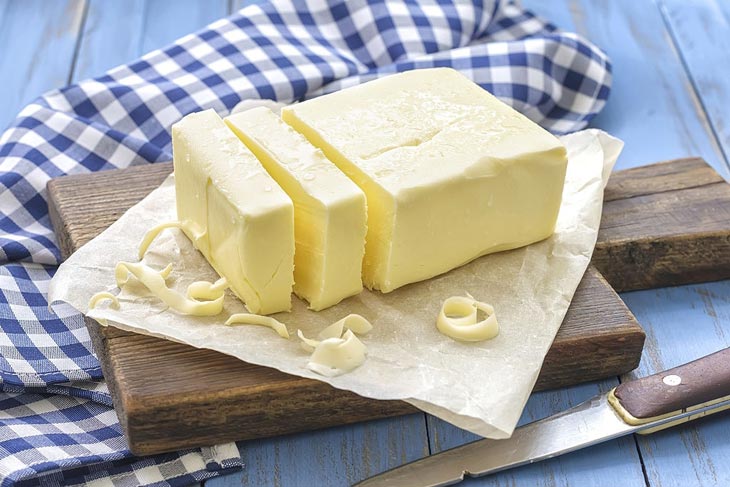 Replace with the ratio 1:1
Bet that when questioning yourself, "what can I use instead of avocado oil", most people will skip the butter. It is such a familiar and readily available ingredient that people unconsciously forget about it.
The truth is, this affordable option can be a nice alternative for avocado oil, especially in baking recipes. You can replace it with an equal amount and get a nice outcome of delicious baked foods.
How To Choose An Avocado Oil Substitute
Depending on your cooking purposes, we will divide it into three main categories: High-temperature recipe, low-temperature recipe, and no-heat recipe.
High-Temperature Recipe
Since not many substitutes can endure high heating, you should carefully check if your oil is suitable or not. As we mentioned above, some good selections can get the job done easily:
Grapeseed oil
Macadamia nut oil
Peanut oil
Sunflower oil
Sesame oil
Low-Temperature Recipe
These substitutes are ideal for cooking on low to medium heat, such as in a slow roast or a medium-low pan fry:
No-Heat Recipe
The oils that appear in this category have the lowest smoke point and are super suitable for dressings, drizzles, or dips:
Extra virgin olive oil
Flaxseed oil
Conclusion
We have just walked you through a long list of the best avocado oil substitute. Based on your cooking purposes, there will be different choices for you.
Hopefully, our article has given you some ideas to quickly find a good and healthy alternative if your kitchen runs out of avocado oil next cooking time.
What do you think? Leave us a comment to let us know your thoughts!