If you like the taste of bacon, but you want to cut back on animal products, you may be wondering what alternatives are available.
Fortunately, there are a variety of bacon substitutes on the market that can satisfy your cravings without the need for actual bacon.
Whether you're a vegetarian, vegan, or just looking to cut back on your meat intake, there are plenty of options to choose from, each with its own unique flavor and texture.
In this blog, we'll explore some of the most popular bacon substitutes and offer tips on how to use them in your favorite recipes.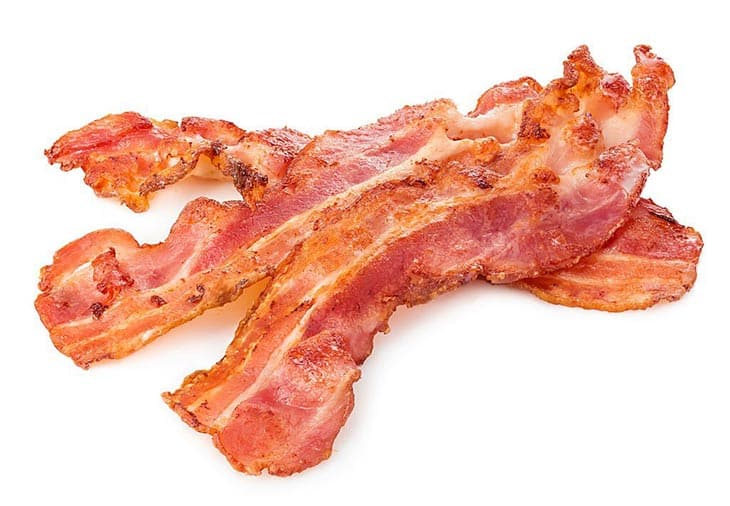 What is Bacon?
Bacon is a type of salt-cured pork that is typically sliced thin and cooked until crispy.
It comes from the belly or back of a pig and is typically seasoned with a blend of salt, sugar, and spices before being cured and smoked.
Bacon is a popular ingredient in many cuisines around the world and is commonly used as a breakfast food, as well as a flavoring agent in a wide range of dishes, from salads and sandwiches to soups and stews.
What Does Bacon Taste Like?
Bacon is known for its distinctive, savory, and smoky flavor. It is also salty and slightly sweet due to the curing process. The flavor of bacon can vary depending on the type and quality of the meat, the curing and smoking process used, and how it is cooked.
When cooked, bacon has a crispy texture on the outside with a slightly chewy texture on the inside, which can also contribute to its overall taste experience.
Great Substitutes For Bacon
There are many substitutes for bacon available, both for those who avoid animal products and those who are looking to cut down on their meat intake. Here are some popular bacon substitutes:
Tempeh bacon: Sliced tempeh that is marinated and fried to mimic the smoky and salty flavor of bacon.
Tofu bacon: Sliced or crumbled tofu that is marinated and baked or fried to create a crispy texture and savory flavor.
Coconut bacon: Crispy coconut flakes that are seasoned with liquid smoke and salt to create a smoky and crunchy snack.
Mushroom bacon: Thinly sliced mushrooms that are marinated and baked or fried to create a savory and earthy flavor.
Eggplant bacon: Thinly sliced eggplant that is seasoned and baked or fried to create a crispy and savory snack.
Seitan bacon: Sliced or crumbled seitan that is marinated and fried to create a chewy and smoky flavor similar to bacon.
Jackfruit bacon: Thinly sliced jackfruit that is marinated and baked or fried to create a savory and slightly sweet flavor with a chewy texture.
These substitutes can be used in a variety of dishes, including sandwiches, salads, soups, and more.
FAQs
Let's take a moment to search for answers for frequently asked questions related to the good bacon substitute. Scroll down right now!
How Do You Replace Bacon Flavor?
There are many alternatives, smarter ways to replace the same smokey, meaty flavor to your cuisine without using bacon. Here are several easy-to-do tactics for that:
Smoked paprika: Plain paprika is usually used in Spanish foods such as chorizo and paella, but it enhances the flavor of nearly anything. Try a couple of teaspoons in a burger with vegetable bacon mixes or other bacon substitutes.
Veggie bacon: Not to mention soy-based imitation bacon only. Eggplant, shiitake mushrooms, and tempeh are all good vegan alternatives to bacon.
When thin slices are soaked in a smoky sauce and baked until crisp, they make fantastic meatless bacon alternatives.
Smoked salt: You can use smoked salt to enhance the savory flavor of almost any dish, including soups, grilled vegetables, sauces, substitutes for bacon in recipes, and so on.
Can You Substitute Bacon For Pancetta?
If you can't find bacon or don't have any on hand, pancetta may nearly always be substituted for bacon. You can also use pancetta instead of bacon lardons in recipes for them.
They're originally from pig belly; thus, the mouthfeel and taste are slightly similar. That being said, we can not deny that bacon has a stronger smell and smokier flavor.
Is There A Healthy Substitute For Bacon?
As we've already mentioned, there are several healthy bacon substitutes for cooking.
If you add a handful of the bacon replacement to your meal to help you enjoy it, and your body will be as happy as your sense of taste.
Still, make sure that the alternatives you choose, such as tofu, eggplant, mushroom bacon, and so on, will make you mouth-watering when eating.
What Can Replace Bacon In Carbonara?
It's a big yes. If you don't have bacon, you can use smoked meat, such as smoked turkey or ham, for the greatest flavor. Cured beef may also suit the sauce and enhance its flavor.
To do this, you have to sauté the cured or smoked meat in a little oil before putting it in the carbonara.