Get The Fascinating Ideas For Bacon Substitute Included Vegan Alternatives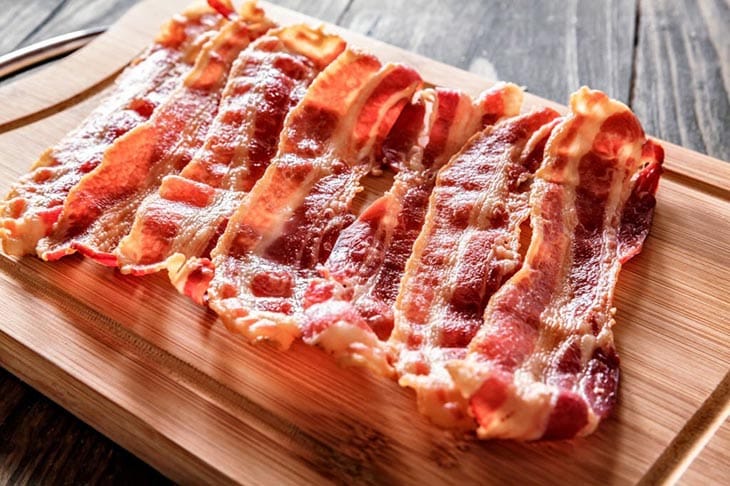 Bacon appears to be a significant element in various delectable recipes in European cuisine.
These varieties of meat are also quite popular in Asia, offering the same benefits as fresh meat while being more nutritious and simple to prepare and utilize.
However if you follow an organic diet or can't consume bacon for religious reasons, you should look for vegetarian bacon alternatives. If that's the case, the good news is that you may substitute bacon with various foods.
Now is the time to act! Let's have a look at our article to get some best bacon substitute ideas, get answers to common questions, and learn about new things that will surprise you!
What Is Bacon?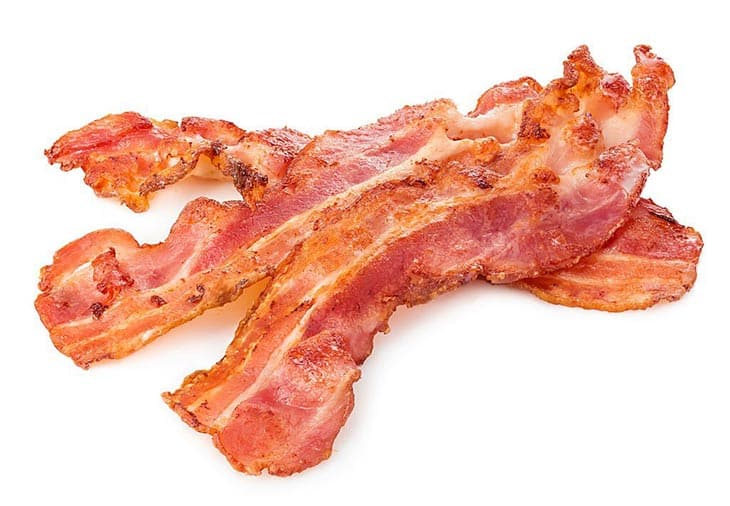 Bacon is thinly chopped salt-cured pork from the belly or rear of a pig. It is a common ingredient in many Western diets and is well-liked for its salty flavor.
The meat is smoked after soaking in a salt, nitrate, and sugar solution. The product's shelf life has been extended due to the salt and nitrate environment, which has prevented bacteria from entering and multiplying.
Even though heating and smoking are meat storage techniques, they contribute to the flavor of bacon and help it maintain its red color.
What Does Bacon Taste Like?
Well, the flavor of ordinary bacon varies based on the pig's meat, how the bacon is sliced, and most importantly, the manufacturing procedures.
In general, bacon taste is a mix of salt, fat, and smoky elements, each of which may stand out to a specific taste.
The flavors are also powerful, a little spicy and, if you chew for a longer time, you may feel a bit sweet. All in all, they combine nicely to stimulate all of your senses.
Varieties Of Bacon
There are low-fat options available. Apart from the standard no-frills bacon, you can get bacon in several flavors, like apple, maple, and mesquite.
Other animals' bacon, such as turkey or duck bacon, is often thinner than hog bacon.
Furthermore, Italian bacon, also known as pancetta, is cured but not smoked pork belly. It is normally sold in sliced spirals or diced form.
But that's not all. Canadian bacon is also popular with completely cooked pig loin with a ham-like flavor.
Recommended Substitutes For Bacon
There are various meat substitutes for bacon, including turkey, salmon, duck, and more, notably the vegan bacon alternative for people on a healthy diet or who are vegetarians. Keep reading to know what these are!
1. Prosciutto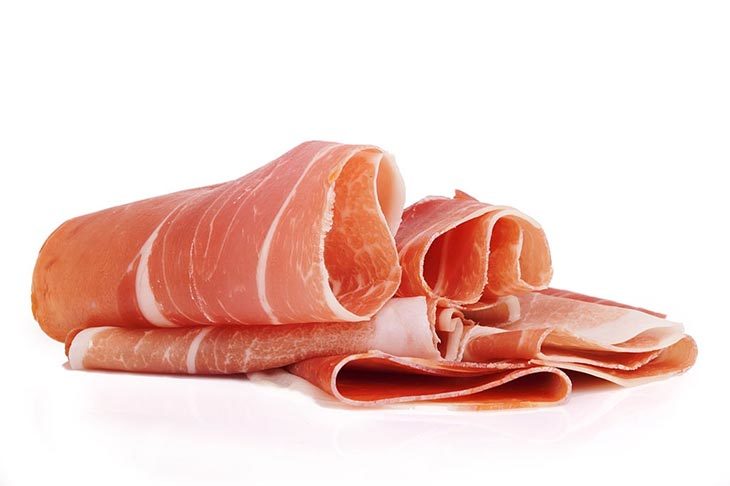 Pork legs are used to make prosciutto. The meat is salted and rested for several weeks. Prosciutto has a mild, sweet, and savory flavor.
Its color ranges from salmon pink to reddish brown, and each slice is dripping with fat.
Some prosciutto is seasoned with seasonings including black pepper, garlic, and rosemary to give it a more fragrant and distinct flavor. The flavor of prosciutto becomes more nuanced as it gets older.
You can cook asparagus wrapped in prosciutto, and the prosciutto will be excellent and crispy.
2. Capicola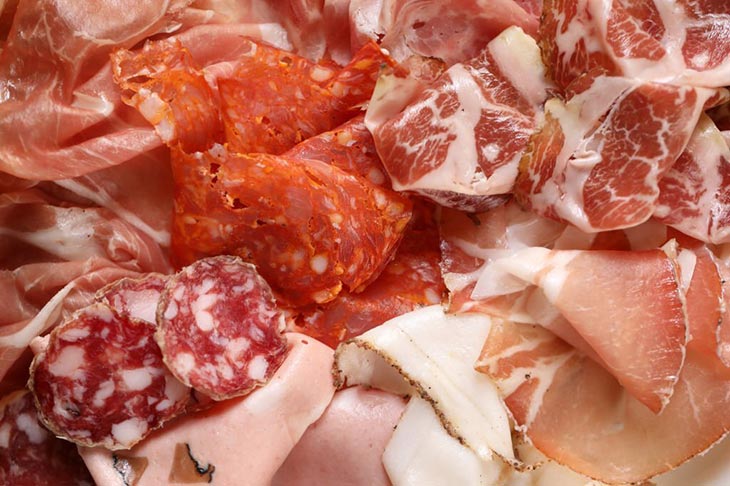 The next is capicola. It sounds strange, and some people may be confused about what it is or what the capicola tastes like. Coppa is a pig shoulder food.
The region between the pig's neck and the fourth or fifth rib. The meat in this section of the pig has 30% fat and 70% lean, a fat ratio that keeps the meat juicy and supple even after drying.
Like prosciutto, Capicola is a tasty preserved meat that crisps up well and can be used in almost any recipe that calls for bacon.
Because Capicola is salty, it goes nicely with cheeses, olives, figs, bread, and wine. However, some experts advise that you limit your capicola consumption. Meat that has been processed is heavy in fat and salty.
3. Beef Bacon
Because of its semi-lean and fatty composition, which produces a delightful, sweet fat, sliced bacon has an exceptionally appealing flavor.
Beef bacon is also the best bacon substitute to treat friends and family during the holidays.
You may sauté, bake, and consume beef bacon with bread when you buy it. You can pair it with various other meals to make it richer and more nice, such as golden fried bacon, grilled shrimp roll, cheese roll, and more.
Keep in mind that when frying or grilling bacon, keep the fire low because it is susceptible to burn.
4. Duck Bacon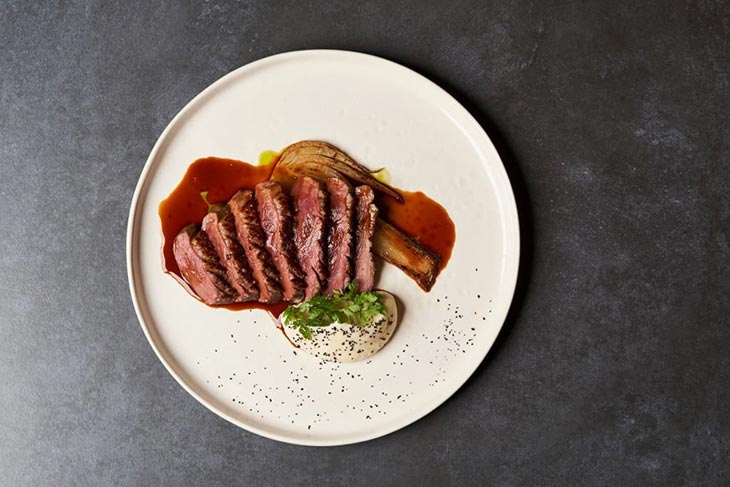 Many users love the duck bacon alternative. This meat product is less fatty than pork bacon and is usually cut thicker.
Smoked duck meat, which has vitamin and mineral content and omega-three fatty acids, can be added to the menu for one to two meals per week and will be very helpful to your health.
5. Turkey Bacon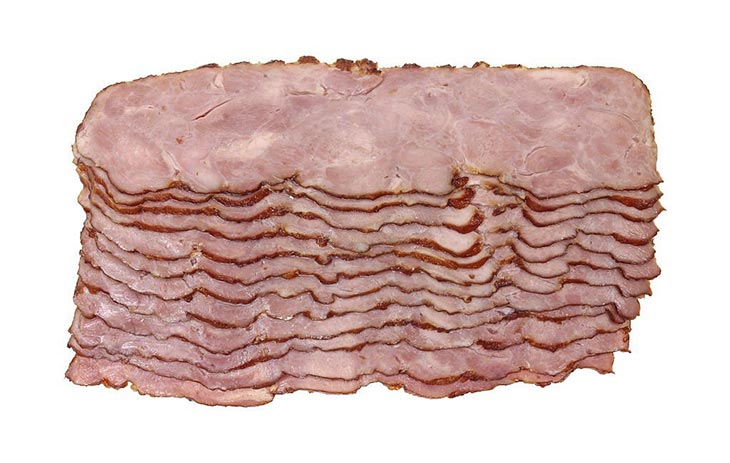 Turkey bacon was most likely the first commonly available pork bacon alternative. It's quite popular these days at most supermarkets.
This bacon is truly a good alternative if you don't like pork bacon and prefer a lower fat content. Although this option is lower in fat than pork bacon, it lacks the crispy crispness of the pork variant.
6. Salmon Bacon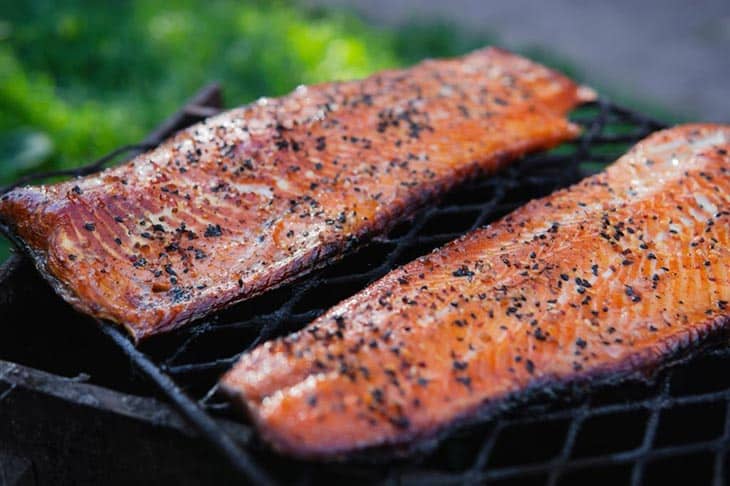 Another choice that will surprise you is salmon bacon. Is it true that bacon is derived from fish? – you might wonder. Yes, and it has a fishy flavor. Fish with a salty, smoky note.
Even if it doesn't taste like bacon, you'll enjoy it a lot. It doesn't crisp up as well as bacon.
However, I would use it in an egg sandwich or even a pizza. It would also be delicious in a cheesy salmon-bacon soufflé.
7. Some Vegan Bacon Substitutes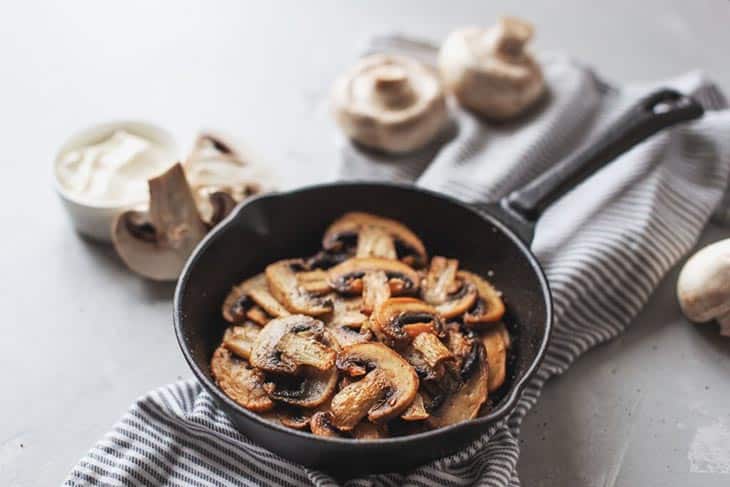 Mushroom bacon is vegetarian-friendly. It's evident that it's great when made from mushrooms.
Yet it's not bacon, this is an excellent vegan substitute if you want to mix some other vegetables to whatever recipe calls for bacon.
Recipes Using Bacon
Bacon Bolognese
Bacon Bolognese is a delicious recipe for a nice night in with family. You can make and eat them with pasta. Here is a brief guide to cook this dish:
Heat the oil in a big pot for 5 minutes, or until onion and garlic are soft.
Cook until the minced meat and pork belly are golden brown, about 5 minutes.
Combine bell peppers, chopped mushrooms, tinned tomatoes, ketchup, wine, braised beef, herbs, and salt and pepper in a large mixing bowl.
Mix everything.
Cook for 30 minutes on low heat, stirring occasionally.
Add the parsley to the pan and stir-fry it.
Follow the package's cooking instructions.
Return the mixture to the pan and stir in the drained spaghetti and basil.
Vegan Tempeh Bacon
Have you tried tempeh bacon? You should try it if you're not. This dish has a wonderfully crunchy, meaty mouthfeel and a smoky bacon flavor.
If you want a piece of bacon bits with your pancakes or French toast, we're guessing this vegan bacon is your first choice. You may combine tempeh bacon with sandwiches or crumble it into bacon pieces to sprinkle over salads and roast potatoes.
To prepare it, use a delicious marinade to season thin pieces of steamed tempeh. To make it, you can follow step by step below:
Use Tamari or soy sauce to make soak sauce; the choice is yours! Rice vinegar gives tanginess, syrup adds sweetness, and olive oil adds creaminess.
After that, you can add a little bit of smoked paprika to create the final smoky touch.
Allow for 30 minutes of marinating time.
Spread them out on baking pans and bake until the edges are crisp and browned.
Let the strips cool a bit before crumbling them into pieces with your hands to form bacon bits.
FAQs
Let's take a moment to search for answers for frequently asked questions related to the good bacon substitute. Scroll down right now!
How Do You Replace Bacon Flavor?
There are many alternatives, smarter ways to replace the same smokey, meaty flavor to your cuisine without using bacon. Here are several easy-to-do tactics for that:
Smoked paprika: Plain paprika is usually used in Spanish foods such as chorizo and paella, but it enhances the flavor of nearly anything. Try a couple of teaspoons in a burger with vegetable bacon mixes or other bacon substitutes.
Veggie bacon: Not to mention soy-based imitation bacon only. Eggplant, shiitake mushrooms, and tempeh are all good vegan alternatives to bacon.
When thin slices are soaked in a smoky sauce and baked until crisp, they make fantastic meatless bacon alternatives.
Smoked salt: You can use smoked salt to enhance the savory flavor of almost any dish, including soups, grilled vegetables, sauces, substitutes for bacon in recipes, and so on.
Can You Substitute Bacon For Pancetta?
If you can't find bacon or don't have any on hand, pancetta may nearly always be substituted for bacon. You can also use pancetta instead of bacon lardons in recipes for them.
They're originally from pig belly; thus, the mouthfeel and taste are slightly similar. That being said, we can not deny that bacon has a stronger smell and smokier flavor.
Is There A Healthy Substitute For Bacon?
As we've already mentioned, there are several healthy bacon substitutes for cooking.
If you add a handful of the bacon replacement to your meal to help you enjoy it, and your body will be as happy as your sense of taste.
Still, make sure that the alternatives you choose, such as tofu, eggplant, mushroom bacon, and so on, will make you mouth-watering when eating.
What Can Replace Bacon In Carbonara?
It's a big yes. If you don't have bacon, you can use smoked meat, such as smoked turkey or ham, for the greatest flavor. Cured beef may also suit the sauce and enhance its flavor.
To do this, you have to sauté the cured or smoked meat in a little oil before putting it in the carbonara.
The Bottom Line
"What can I use instead of bacon?" After reading this article, you've probably known an ideal bacon substitute for cooking. Prosciutto, duck bacon, salmon bacon, and more are perfect alternatives to bacon.
Furthermore, this informative post provided some good vegan bacon alternatives for those on a balanced diet for vegetarians.
We truly hope our sharings are helpful for you in cooking. Don't hesitate and go for it!Thanks for reading our in-depth, and stay tuned for the next blog.