3 Best Baking Ammonia Substitutes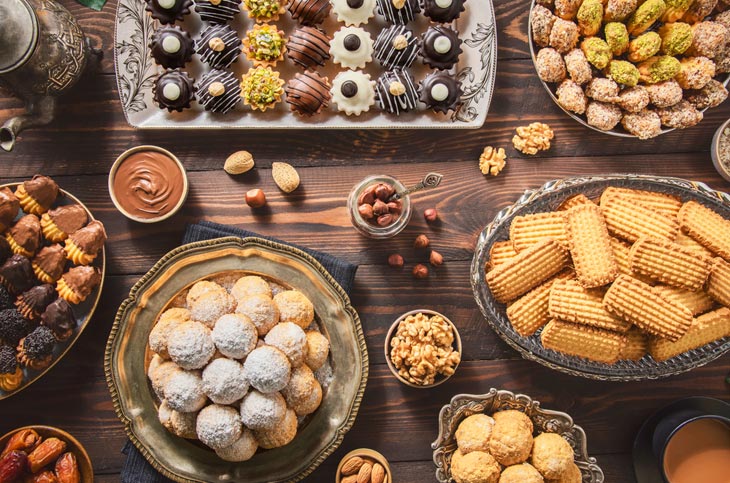 When it comes to baking, there are a few key dry ingredients that must be included to get good results. Ammonium carbonate, for example, is a common component in baking.
You'll find that this ingredient is required in several classic baking recipes. However, it isn't always that easy to find it.
In case you can not find one, this blog might be useful for you! Scroll down and find your recipe for a good baking ammonia substitute. Let's have a peek, shall we?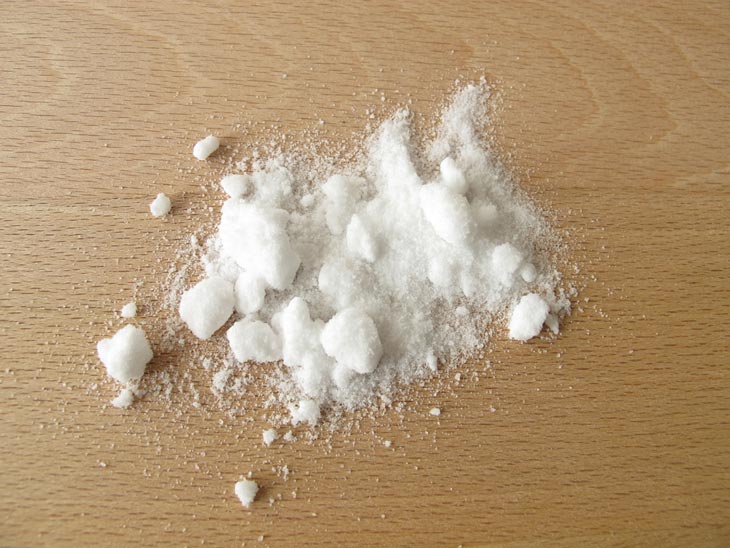 What Is Baking Ammonia?
Definition
Baker's ammonia, commonly referred to as ammonium bicarbonate (and sometimes marketed as ammonium carbonate), is a chemical leavening ingredient that is alkaline that frequently appears in baking recipes.
It was the major leavening ingredient used by bakers until the 19th century, before baking soda and baking powder replaced it. In fact, it's still called for in several European recipe books nowadays.
What Is Baking Ammonia Used For?
Baker's ammonia is usually connected with baked pastries that have a distinct crispness and fluffy texture.
Because of its unpleasant odor, it's only used to leaven low-moisture baked items like crispy biscuits and crackers that completely dry out during the baking process.
While baking, there will be an ammonia stench, but it will rapidly disappear, and the finished goods will not have an ammonia flavor.
Baker's ammonia should be kept in a container with a tight lid because it tends to dissipate when exposed to the air. It will not expire, but if not handled appropriately, it will "vanish."
So, we've got you covered if you're planning to make cookies or biscuits but simply can't find ammonium carbonate!
Top 3 Baking Ammonia Substitutes
Baker's ammonia is available at some pharmacies and specialized food stores, although it is not always available.
So, what is the best baker's ammonia substitute? Here are the top 3 options to substitute for baker's ammonia that have the same distinct taste and aroma.
1. Baking Powder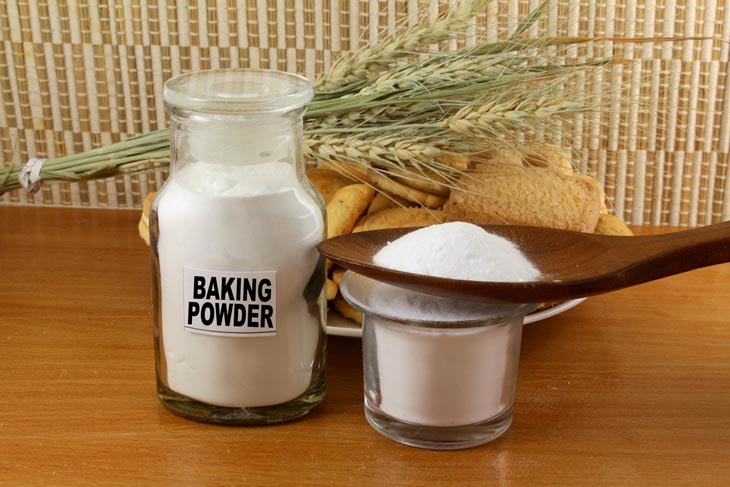 You can use baking powder as an ammonium carbonate substitute if you don't have any around.
Baking powder is a dry leavening agent composed of carbonate or bicarbonate, mild acidity, and a filler.
Particularly, the powder gives baked foods more volume and a lighter texture. It may also be used to clean stuff around the house.
Comparing baking ammonia vs baking powder, the first name is more favored, unlike the other; there wouldn't be alkaline in your baked goods.
You can use an equivalent amount of replacement. Baking powder performs an acid-base reaction when combined with a liquid, releasing carbon dioxide gas into the dough.
This process produces bubbles, which cause the fluid to rise and extend.
It's important to remember that baking powder is a perishable item. We suggest you check the batches for this reason.
To a half cup of hot water, add one teaspoonful of baking soda. You can use it bakers ammonia substitute if the liquid bubbles. If this doesn't make bubbles, though, you should toss it aside.
Baking powders come in single-acting and double-acting varieties.
Most manufactured baking powders are double-acting, which means they release part of the gasses as soon as the wet and dry components are mixed, and then the temperature while baking releases even more.
That's why you should set aside your batter mixture for about 20 minutes to allow any clumps to dissolve.
You can purchase baking powders from any grocery store's baking section. It is incredibly inexpensive and has a long shelf life.
There is just one gas emission during the mixing process when making homemade baking powder, not throughout the heating process.
That implies you won't be able to leave your batter to rest. Rather, pop it in the oven as soon as you've combined everything.
Instead of pancakes or crepes, homemade baking powder is perfect for quick bread and cupcakes.
2. Baking Soda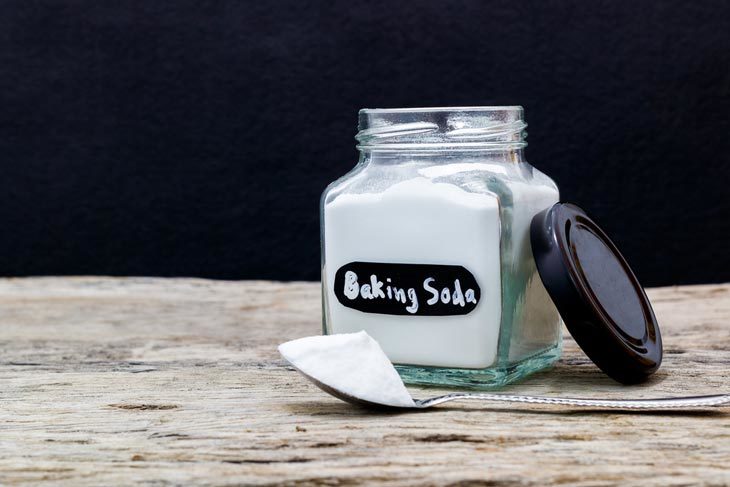 You can use baking soda instead of baking powder or ammonium carbonate if you don't have either.
Before we go any further, it's important to remember that baking ammonia is significantly stronger than baking soda.
If you are replacing bakers ammonia vs baking soda, simply increase the baking soda by 25%. You may replace one teaspoon of ammonium carbonate with one and a quarter teaspoons of baking soda.
Both baking soda as well as baking powder are leavening agents that aid in rising baked products.
Because of their similar titles and looks, both experienced and novice bakers frequently mix them up.
Cookies, cupcakes and other types of baked goods often have to use a yeast agent to be able to bake and porous, it is dissolved baking soda.
This simple chemical molecule, also known as sodium bicarbonate, is a white or basic white crystal powder.
The way to activate baking soda is to mix it with acid or liquid.
At that time, the enzyme is activated and creates the carbon dioxide that causes the bubbles in the food to help them increase and become fluffy.
When baking soda decomposes, it will emit gas. The heat must be greater than 80 degrees Celsius while using baking soda since the bubbles must be released.
Baking soda needs to combine with moisture and an acidic component to make it work faster.
So you will come across ingredients containing acid ingredients when passing by recipes that require baking soda such as lemon juice, buttermilk, sour cream, yogurt, honey, etc.
The key to using baking soda in cooking is that the reaction that causes the bubbles happens rapidly, so you need to get the batter or mixture into the oven as soon as possible.
As baking soda is used in quick recipes, there's no need to wait for the dough to rise.
3. Cream Of Tartar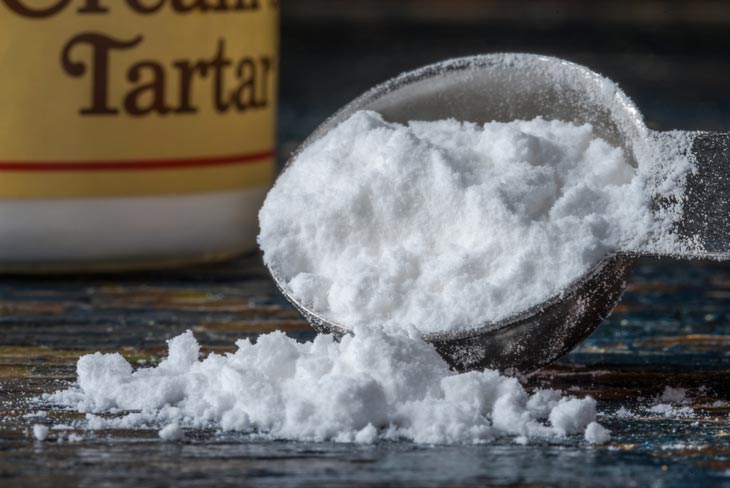 Note that a cream of tartar isn't really a cream. Instead, it has a dry and powdery consistency.
Potassium bitartrate or tartaric acid is its scientific name. It is, nevertheless, immediately identifiable as 'cream of tartar' in any seasoning section.
Cream of tartar is one of those items you've probably seen in your grandmother's cupboard but have no idea what it's for. Unlike baking soda or baking powder, its name provides no indication.
However, it is considered one of the best baking ammonia substitute options.
Cream of tartar is among the most adaptable baking ingredients, allowing you to make soft pastries and billowy egg whites.
A dry, powdery, acidic residue of winemaking, cream of tartar is used in various cooking and baking recipes.
Cream of tartar has a somewhat sour, acidic flavor, although it's rarely used during big enough amounts to make a difference in the flavor of a recipe.
The bubbles will be stabilized by adding a little quantity of cream of tartar to the egg whites. This assures that the pastries you make will have a melt-in-your-mouth texture.
However, a small amount of cream of tartar makes a tremendous impact in baking and frying.
If you need to replace one teaspoon of ammonium carbonate, combine half a teaspoon of cream of tartar with a quarter teaspoon of baking soda to achieve the desired result.
Famous Pastries Using Baking Ammonia
Baking ammonia is a traditional leavening agent that has been used to produce particularly crispy biscuits for many years. Below are a few baking recommendations that you should give a try!
Ammonia Cookies
Traditional Greek Cookies
Swedish Dream Cookies
Springerle IV
Norwegian Pfeffernusse
Lemonia Cookies
Peppermint Ammonia Cookies
Phoenician Honey Biscuits
Azores Old Fashioned Cookies
Frequently Asked Questions
Does Baking Ammonia Expire?
As baking ammonia is likely to "disappear" when exposed to the air, you should keep it in a container with a tight lid. It will not expire, but if not properly stored, it will "vanish."
How Long Does Baking Ammonia Last?
When preserved airtight at temperatures below 86°F, baking ammonia's shelf life is roughly 18 months.
Remember that when the temperature reaches 140°F, it can decompose into the harmless gasses that inflate the pastry.
What Is Baking Ammonia Most Appropriate Leavening?
Baking ammonia works well as a leavening ingredient in low-moisture products (less than 3% moisture in baked goods) with large coverage surfaces that are baked at extreme temps.