10 Awesome Baking Stone Substitutes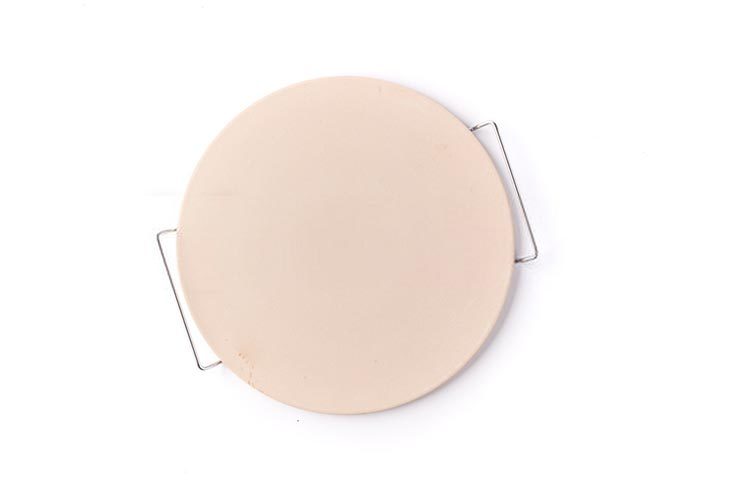 When making pizza or bread at home, it's advisable to use a baking stone, as it helps heat the food evenly and reduce the number of flips. However, this tool is quite sizable and pricey. Is there anything similar to this kitchen tool, but more affordable and versatile? 
The good news is yes. There are various options that meet your demands. If a baking stone is what you can't afford, the useful list of the best baking stone substitute will help you out.
What Is a Baking Stone?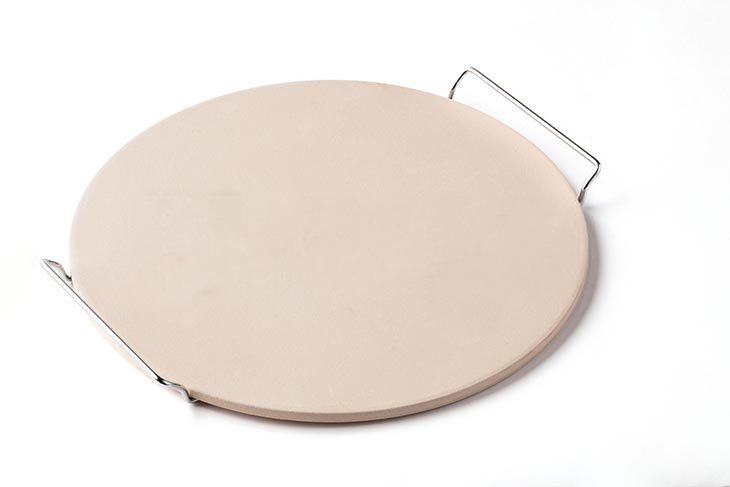 A baking stone, also called a pizza stone, is a movable cooking surface specialized in baking. It can be made of various materials such as stone, steel, ceramic, tile, and many others. It acts as an oven stone for bread or pizza to give them crispier crusts.
This tool first appeared in the 1940s. At that time, people used cement-asbestos materials to make the board. That said, people were also aware that these materials were dangerous to human health. So, they stopped producing that board in 1985.
After a long period, people reproduced baking stone from other safer materials such as calcium silicate, mason sand, Portland cement, or plasticizer.
How does it work? The essence of this kitchen tool is liquid absorption, so chefs use it to absorb the fluid and moisture of the food put on it. That's why pizza and bread crusts are extremely crispier and more golden-colored.
Moreover, you can feel safe when baking bread on pizza stone because food is less prone to catch fire than glass or metal bakeware.
Why Do We Need A Baking Stone?
Some people think it's unnecessary to purchase a baking stone because it is not versatile. However, the fact proves the opposite. Except for the slightly expensive price, this is an extremely useful tool for cooks. Let's take a look at some of its benefits below.
It Is Useful For Cooking.
You can apply it to other food apart from pizza or bread, like cooking or roasting vegetables or cookies. It is easy to clean, so don't worry about cleaning it after use.
It Assists In Keeping The Temperature Of The Oven Consistent.
This tool works well in maintaining their temperatures, so it is desirable for reducing cold areas and limiting heat loss. If you use a thicker stone, it can be much better at releasing heat slowly. That's why it is effective to control the oven temperature.
It Is Very Useful For Baking A Lot Of Pizza Or Bread.
The direct heat from the bread's foundation will provide rapid heat to the dough, allowing it to rise more quickly and effectively. It enables for somewhat higher bread loaves, puffier pizza crusts, and crispy pizza bases. Thus, it speeds up the baking process.
Recommended Baking Stone Substitute
As shared earlier, the baking stone may be considerably expensive, and you may look for other pizza stone substitutes. What can I use instead of a baking stone? Below is the answer to your question. Let's take a closer look!
1. Cast Iron Baking Skillet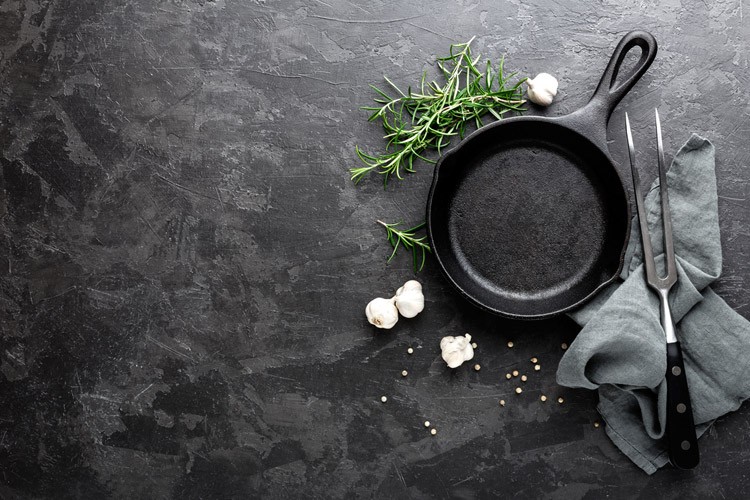 The first substitute for a pizza stone in this list is a cast iron baking skillet. This kitchen utensil is very easy to find in any supermarket at an affordable price. Although its size is not large as a baking stone, it still works well in giving you a crispy pizza.
Here are the guides to bake your pizza or bread with this cast iron skillet.
Place the skillet into the oven.
Preheat the oven to the highest temperature within 45 to 60 minutes.
Put the pizza onto the skillet.
Bake until the food gets the crispy crust and golden color, normally from 5 to 10 minutes.
2. Pizza Pan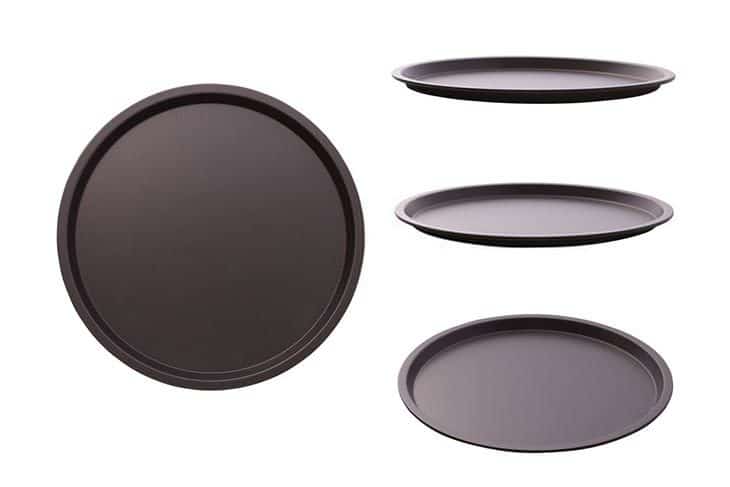 What to use if you don't have a pizza stone? You can consider a pizza pan as it is a low-cost alternative, but it still functions well. This pizza stone substitute comes with two types for you to choose from: a non-perforated and a perforated pizza pan.
Most chefs use a perforated pizza pan if a baking stone is not available in their kitchen. This variety features perforations that allow for improved ventilation, which helps distribute heat to the crust while also reducing retained moisture.
When it comes to using this tool, use it the same way you would use a baking stone. There's not too much of a difference.
3. Baking Sheet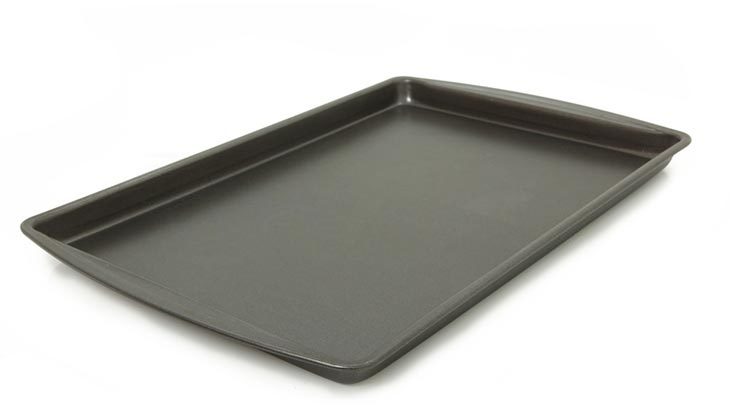 One of the simplest pizza stone alternatives is a baking sheet, which you almost certainly already have in your house. It is also more likely to fit into your oven than pizza stones, which is a significant advantage.
You can make the perfect surface for creating pizzas by simply inverting a baking sheet in your oven. The major purpose of moving the baking sheet over is to make it easy to get the dough on and off.
4. Thick Steel Baking Tray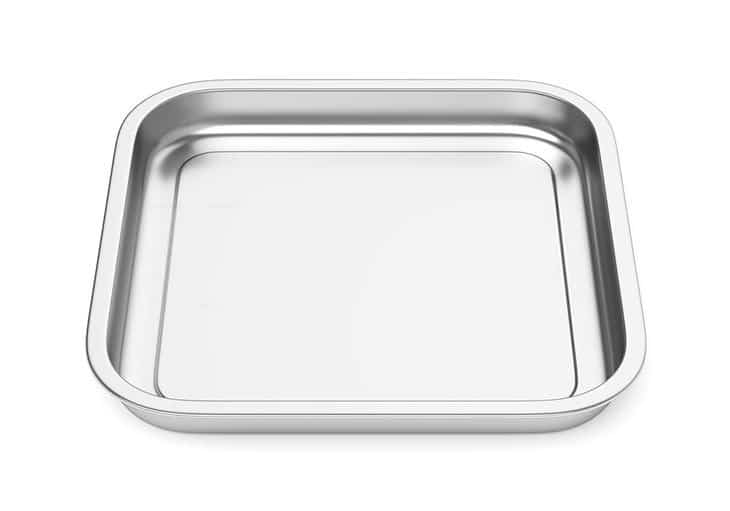 Baking bread on a steel baking surface is probably the best or one of the finest techniques. Steel is ideal for baking since it can tolerate high temperatures and retains heat well. The high heat aids the bread during its first baking stage and contributes to its strong rise.
Moreover, this baking stone alternative won't fracture or shatter the way pizza stones do, so you may use it as often as you like without fear. You also won't have to worry about dropping and destroying it as a pizza stone would.
5. Terracotta Tiles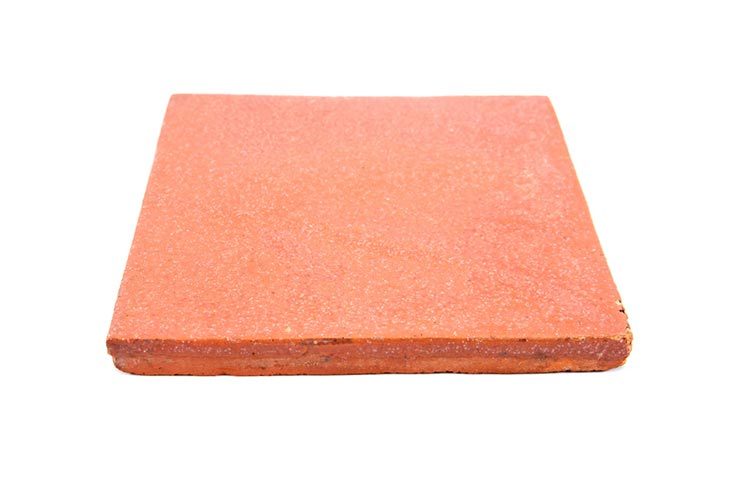 One more baking stone replacement that saves your budget is Terracotta tiles. You can find them more easily in the store than a baking stone. It's critical to purchase unglazed tiles since those with glazing might transmit toxins into your pizza and bread while baking.
One more consideration is that you need to clean them thoroughly before placing them in your oven. To bake the dough correctly, make sure there is no gap between the tiles.
6. Dutch Oven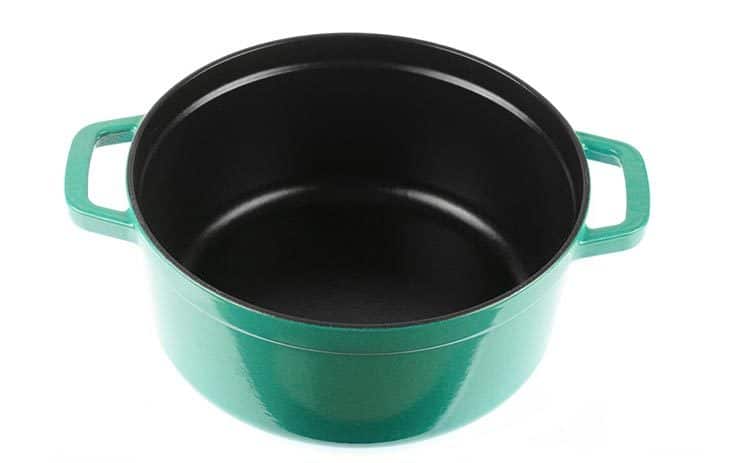 If you are looking for a substitute for baking stone to bake bread, look no further than a Dutch oven. It acts as an incubator, which distributes heat evenly on all sides of the bread simultaneously. So, your food will be crispy outside while soft on the inside.
That said, you have to preheat the Dutch oven for around 45 minutes before placing the bread inside. For sourdough bread, a temperature of approximately 410 ° F is recommended.
7. Bread Cloche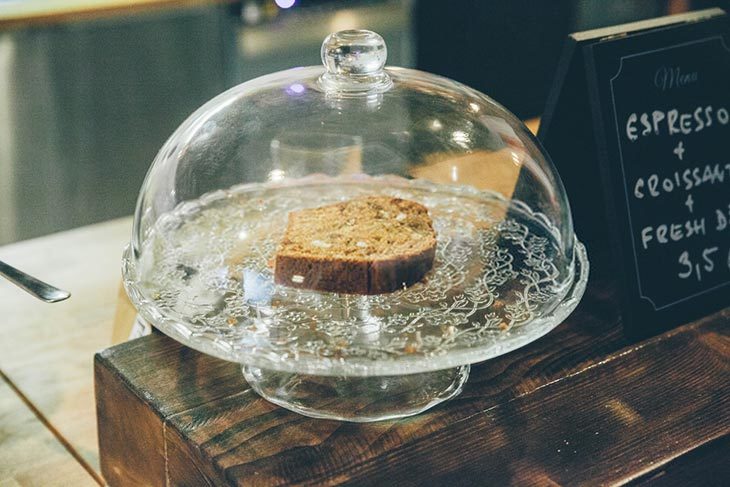 Apart from a Dutch oven, you can turn this pizza stone alternative into your mind to replace a baking stone as it works like an oven. It features a hollow container with a cover that helps maintain the moisture inside and get a crispy crust outside.
Additionally, this baking stone substitute has a small base and a deep cover, so loading and scoring bread are safer. You also need to preheat the dome and the clay surface in the same way as a Dutch oven. Once getting the desired temperature, put it into the oven.
To get the crispy crust outside, remove the cover two-thirds of the time and keep baking until getting the nice golden color.
8. Steel Slab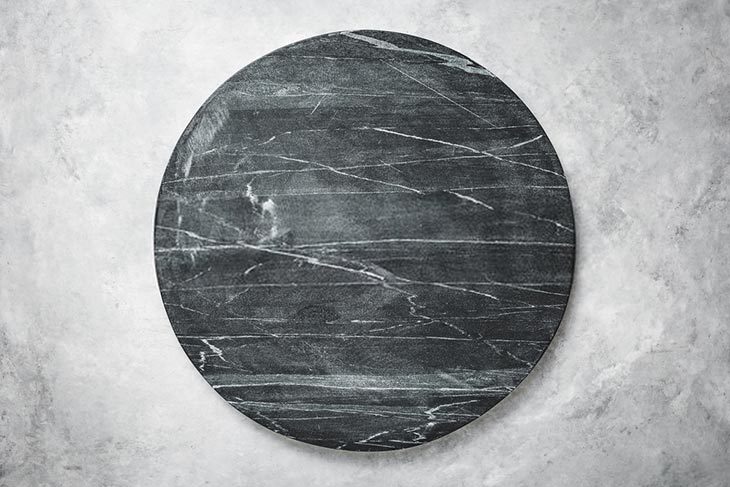 No pizza stone? What can I use instead of a pizza stone? A steel slab may be helpful for your baking. It comes with different shapes like round or rectangle to fit into your oven. The essence of steel slab is similar to the baking stone, which distributes heat evenly and retains heat longer.
It would help if you also preheated it before baking pizza or bread, like other tools above. Although it gives the crust crispiness, it's quite a big budget for you.
9. Fire Bricks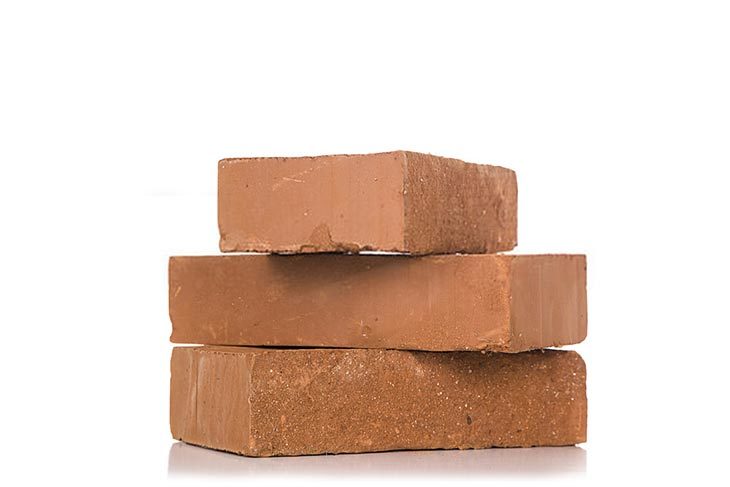 Before the baking stones appear, fire bricks are common tools to bake bread and pizza. As its name suggests, they are fire-resistant, which means they can sustain high temperatures without shattering.
These bricks can withstand fast temperature fluctuations while still retaining and transferring heat effectively. Before placing them in the oven, you should build a flat brick sheet and put it on the baking racks. Next, preheat the oven to around 60 minutes and then bake as usual.
10. Grill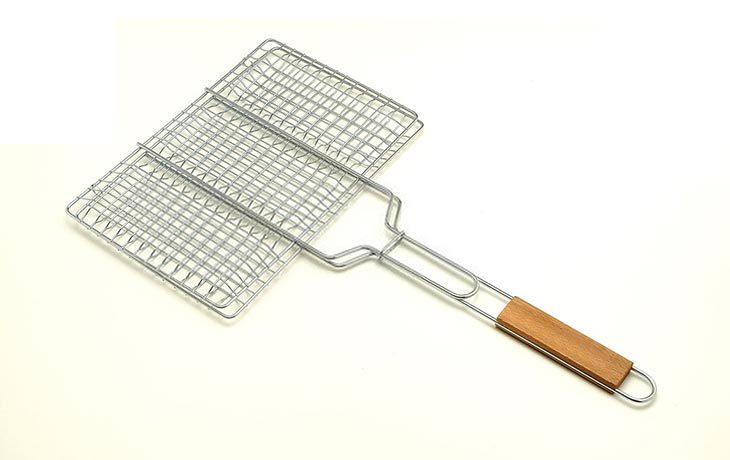 The last recommendation in this pizza stone replacement list is the grill. This alternative is perfect for outdoor BBQ parties in the summer. Pizza cooked on this kitchen tool has an entirely different taste and texture than pizza baked in the oven, but it's worth a try.
This substitute for pizza stone is an interesting and useful gadget for quickly making charred-crust and crispy pizzas. Hence, it is especially helpful for serving a crowd. When applying it, all you need to do is grill the dough, put the toppings in, and serve. It's quite easy but tasty.
How To Choose A Baking Stone
If you are unsure how to choose a suitable baking stone, here are some useful tips for scrutinizing before purchasing one:
Consider the materials among ceramic, cast iron, steel, and clay. For instance, a cast-iron stone is easier to heat and more flexible than others, while steel is more durable.
Think carefully about the type of baking stone before buying. In particular, if you usually make heavy baking, it's better to use cast iron or steel pizza stones. On the other hand, if you use it for small applications, a lighter stone is better.
Pizza stones come in different sizes and shapes. You should consider the one that suits your oven and your food.