Which berbere substitute should I choose? This is the question many people often wonder about when they want to enjoy a delicious meal, but there is no berbere in the house.
What do you do now? Change your recipe or continue cooking without this special spice?
Don't worry. This article will give you details of 7 suggestions. Scroll down to find the most suitable alternatives to your dish.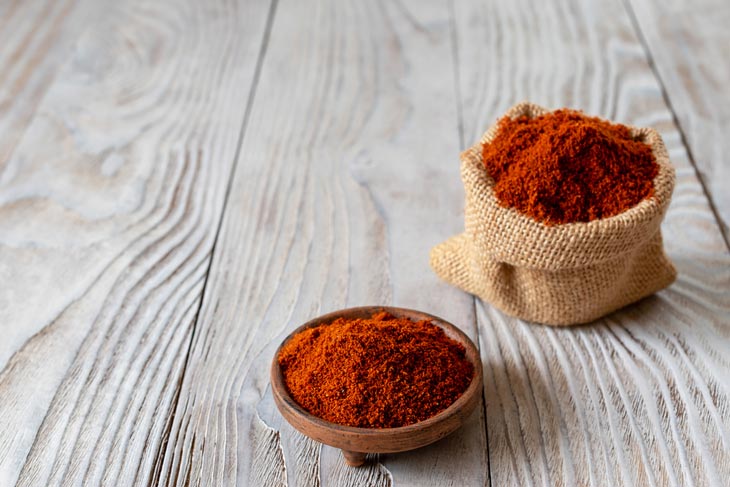 What Is Berbere?
Berbere Definition
Berbere is a traditional powdered spice of Ethiopian cooking.
It combines many indigenous and familiar ingredients such as pepper, cinnamon, ginger, cumin, coriander, allspice, cardamom, clove, fenugreek, chili, long pepper, ajwain, korarima, etc.
This combination of ingredients is spicy and hot, contributing to its unforgettable taste. Taste a little berbere, you will feel spicy, but the citrus flavor makes it not too strong.
In addition, the varied notes of each ingredient also make it not characteristic of a single flavor. Besides being warm spices, it also brings sweetness and sourness to dishes.
This is why people in Ethiopia call it Berbere (meaning "hot" or "pepper")
How To Use Berbere
It is no exaggeration to say that this spice is the soul of Ethiopian cooking as it is suitable for both vegetarian and savory dishes.
With a strong aroma and harmony between spicy, bitter, salty, sweet, and sour, it helps to remove the fishy smell and create a stimulating deliciousness for the dish.
Usually, the cooking style of chefs and homemakers is to use this divine powder for stir-fried, fried, grilled, rimmed, roasted pork, chicken, etc. They are fantastic to eat with hot fried rice.
Some recipes also use it for vegetable dishes, beans or stews, poke or tartare dishes. You can also use it to make desserts or make salad dressings or dips.
The blend of ingredients gives your dishes a harmony of taste and color. In addition, it also gives us good health benefits.
Top 7 Best Berbere Substitute
1. Ras El Hanout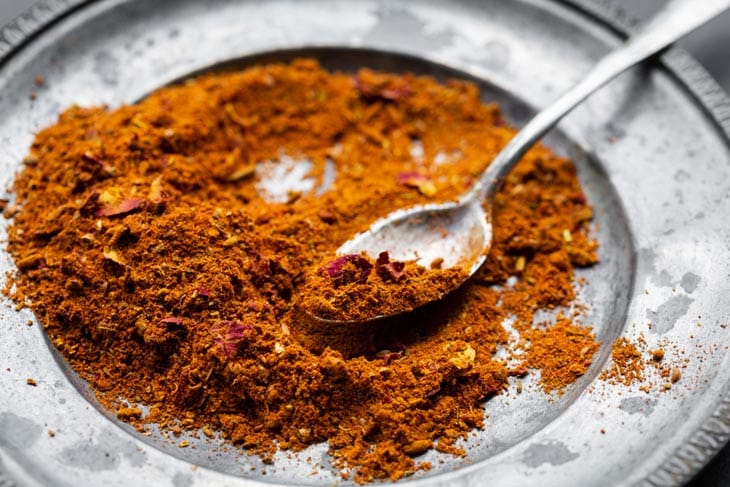 Topping the list is Ras el hanout, one of the most famous additional flavors of North African cooking. This one is also a perfect spice mix consisting of many different ingredients.
The difference here is that it does not follow a specific recipe. However, the key ingredients are dried chili powder blend, hot paprika, and monosodium glutamate.
Besides, mace, cinnamon, cardamom, and cloves also give it a mild sweetness, which is very suitable for desserts.
You can use this berbere spice substitute for any dish. Their flavors have so much in common that no one except the Ethiopians will be able to tell which one you've used.
So, the 1:1 ratio is recommended to replace Berbere in your recipe.
2. Garam Masala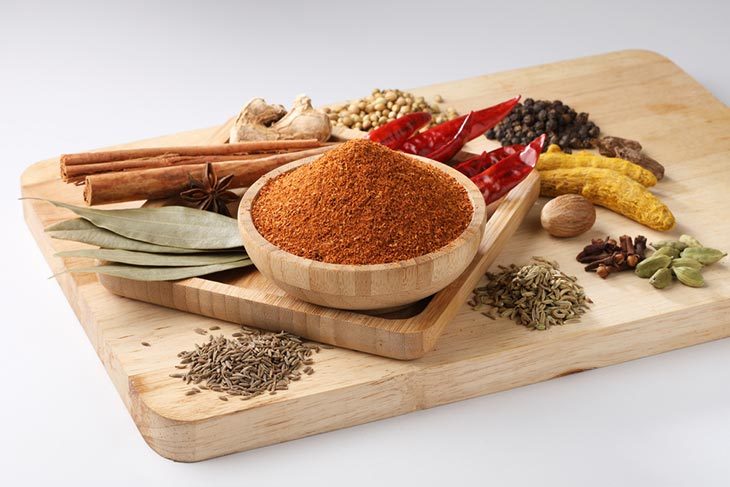 The next berbere seasoning substitute that we want to mention is Garam Masala, a famous spice in Indian cuisine.
This is the ideal choice for those looking for additional flavors that are not too hot and strong. Its mild spicy taste will please everyone, including those who don't like spicy food.
Garam Masala is suitable for adding sweetness and warmth to soups, dishes with curry powders, and lentil dishes. Depending on your preferences, you can adjust the amount of this one for your dishes.
3. Cayenne Pepper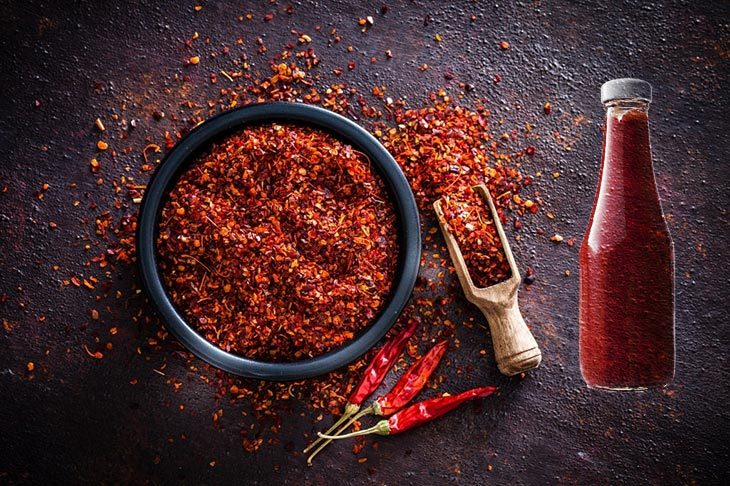 Cayenne pepper is the most accessible substitute on this list. It is featured with an attractive spicy taste, easily combined with other ingredients to accentuate the dish's flavor. This flexibility is why you can use it.
Although the taste of cayenne has not reached the fullness of the original dish, in terms of spiciness and color, it does very well. Your experience will be more special if you add fresh onion or garlic.
If you use Cayenne as a substitute, you can use less than the assigned amount in the recipe.
4. Tsire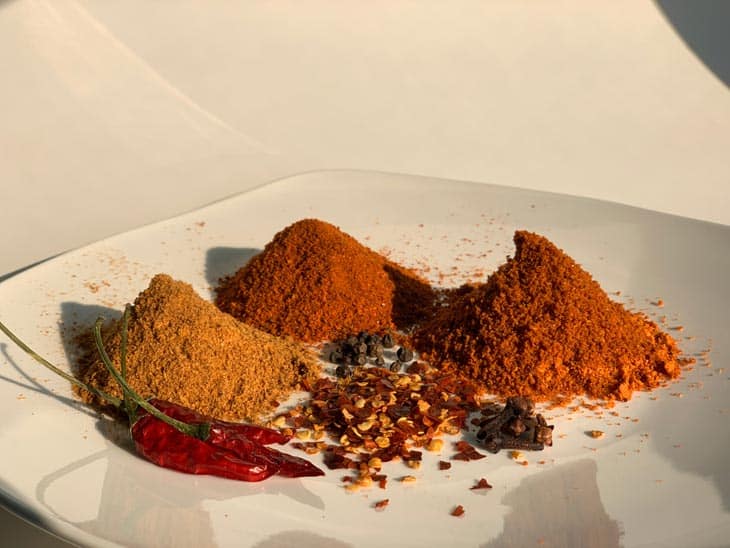 Tsire (or Suya) is the favorite condiment of the people of West Africa. It is a combination of red pepper, cinnamon, cloves, and ginger.
What makes it different is the presence of peanut butter (or ground peanut) as the main ingredient.
This mixture is suitable to incorporate in grilled dishes such as grilled beef or grilled chicken. You can also use it to make dipping sauces.
These common spices may not be too similar to berbere in terms of taste. You will easily find out what kind of dish the chef has put on your plate, but that does not detract from the attractiveness of the dish.
This substitute for berbere spice is a good choice for those who love nut foods. You can replace it with a 1:1 ratio to create an appealing aroma for your dishes despite the flavor differences.
5. Baharat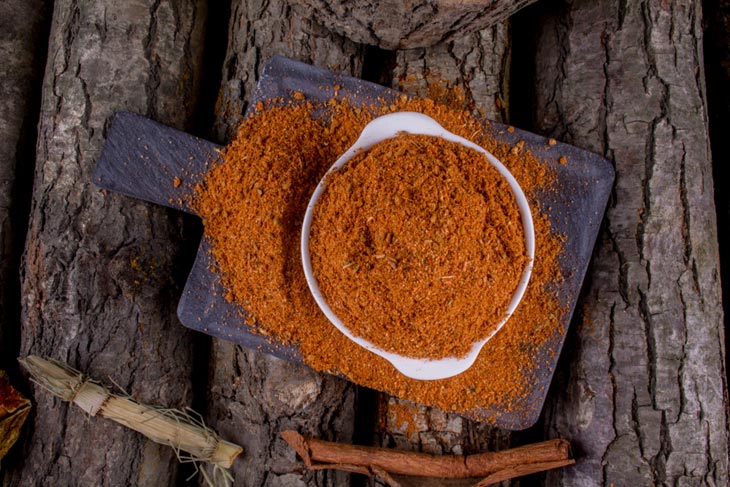 Compared to tsire, Baharat is the more popular item in the grocery stores. You can easily find this berbere spice alternative in Middle Eastern cooking.
The main ingredients in this complex flavor include cloves, cinnamon, cumin, chili powder, nutmeg, and pepper. Its flavor is quite attractive with the spicy and aromatic taste from the ingredients.
Thus in the cooking process, chefs often like to use it to rub for meat, for marinades, braised dishes, or low-rise dishes to stimulate the user's taste buds.
6. Mitmita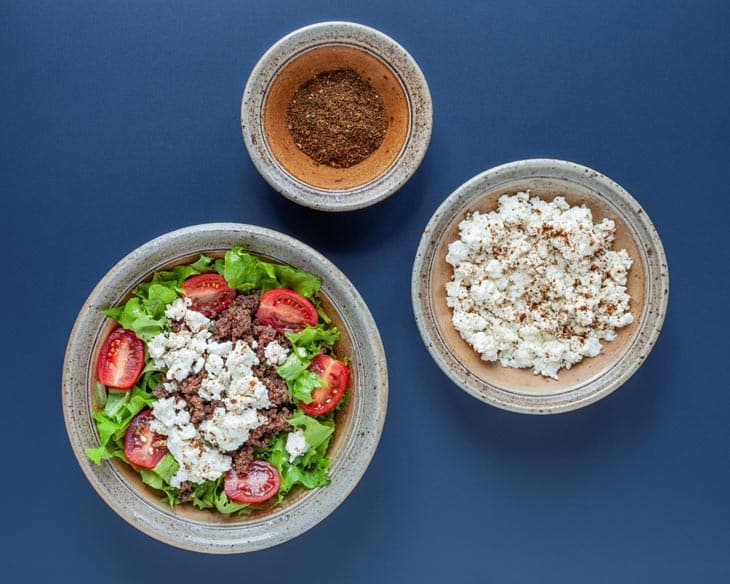 Mitmita is also an additive to create spiciness, with the main ingredient being chili. This dry spice originates from Mexico, famous for its rich and attractive cuisine.
This mixture is in the form of a powder with a red color. Its list of spices includes many ingredients such as cloves, chili peppers, Ethiopian korarima, and a little salt.
Sometimes, Mexicans like to add a little ginger, cinnamon, and cumin to increase the spiciness.
Mitmita cannot bring the same berbere taste because it provides hotter notes. So, you should use it to replace berbere with a 1:2 ratio to lessen the spicy flavor.
7. Tandoori Masala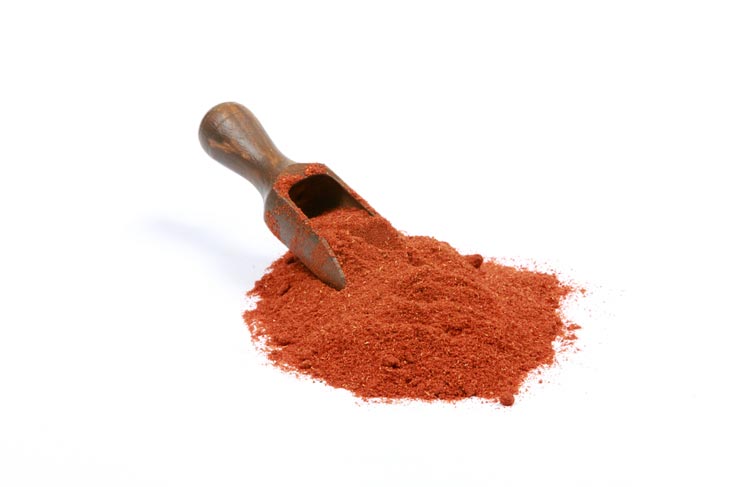 Another  Indian spice blend is Tandoori masala. This spice is common in many Middle Eastern cuisines. It's a complex flavor from cloves, cinnamon, chili powder, and other ingredients.
Thanks to the Kashmiri chili powder used in its preparation, it offers a brilliant red color. Besides, the heat and aromatic spices utilized make it a fantastic alternative for berbere.
So, it can contribute your dish a similar color and taste to berbere ones. 1:1 is a suggested ratio to replace.
How To Choose A Quality Berbere Substitute
Berbere for sale is not difficult to choose and buy. However, its replacements are not always like that. To avoid the risk of poor quality products, here are the criteria you need to pay attention to when choosing:
Color
The color element is easily recognizable to the naked eye. Pure seasoning powder is usually dark red or slightly brown. This is different from the bright, eye-catching red color of colored chili powder.
Status
In addition, when observing with the naked eye, if the powder is very fine and not mixed with the debris of the ingredients, be careful because it may be the chili powder that has been colored.
Taste
When you lightly rub the powder on your hands, the spicy taste of the pure product will rush to your nose, causing you to sneeze or choke. This will not happen when it contains dyes or chemicals.
Origin
To be on the safe side, you should choose reputable suppliers or brands. The product packaging must have full information about ingredients, usage, expiry date, etc.
This helps you use it with peace of mind and helps you avoid it if there is something you are allergic to or not.