Cabbage is a beloved vegetable that finds its way into many dishes, from salads and sandwiches to stir-fries and curries. However, there may be times when you don't have cabbage on hand or simply want to experiment with different ingredients in your cooking.
That's where cabbage substitutes come in! In this blog post, we'll be discussing some fantastic alternatives to cabbage that you can use to add crunch and flavor to your favorite recipes.
So whether you're looking to try something new or just need to replace cabbage in a dish, keep reading for some great ideas for cabbage substitutes.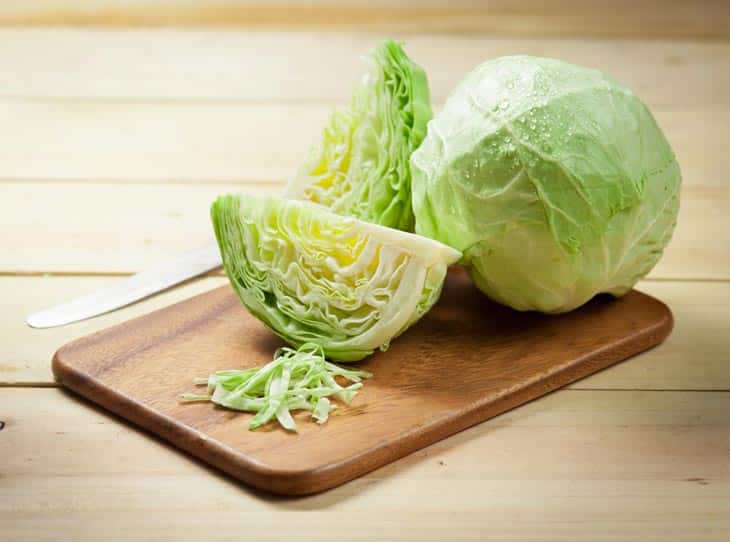 What is Cabbage?
Cabbage (aka Brassica oleracea) belongs to the Capitata family. It is one of the most common cruciferous vegetables, generally known as the Brassicaceae/Cruciferae family.
This is a 2-year-old herbaceous plant that belongs to the dicotyledonous plant family, with numerous layers of thick leaves that form a spherical or nearly spherical shape. However, they can also be heart-shaped or cylindrical.
In addition, to be served as food, radish effectively prevents and treats ailments, particularly skin diseases and breast cancer in women.
Koreans adore this vegetable because it is a primary common ingredient in the world-famous kimchi cuisine.
Cabbage has a nutritional profile and vitamin content that is 4.5 times that of carrots and 3.6 times that of potatoes.
Containing nutrients A and P, which act together to strengthen blood vessel walls, the food is indeed human's health best friend.
The Best Substitutes for Cabbage
What to use instead of cabbage? There are numerous cabbage alternatives. Learn more about its alternatives, flavors, and how to use them in regular cooking now.
1. Bok Choy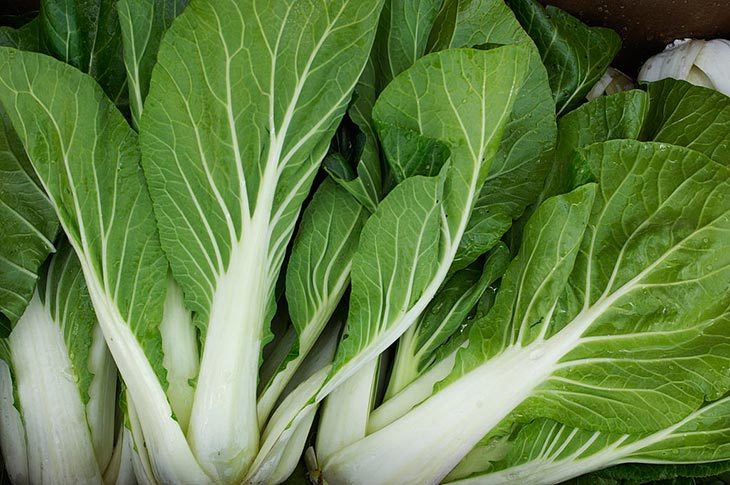 Bok choy can be used to substitute for cabbage in some dishes. Although it lacks the same flavor, its dense leaves and lighter texture may benefit your health.
Compared to broccoli and radish, this vegetable has a milder flavor but is praised for its similar texture.
You may not detect a difference between the two if you prepare it properly, especially if the seasoning is utilized.
2. Cauliflower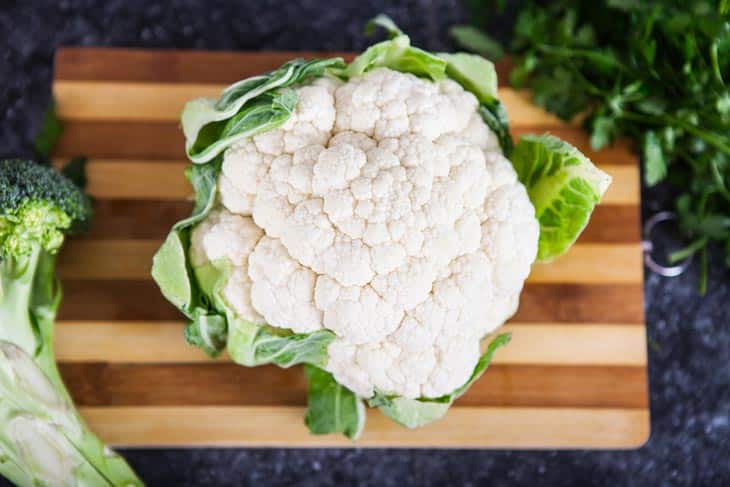 The winter veggie cauliflower is plentiful. Cauliflower is frequently used in stir-fries and soups. Crispiness, sweetness, and ease of eating make it popular.
Cauliflower may be a readily cabbage replacement because it has a similar texture and, in certain situations, is even better than conventional radish.
In particular, cauliflower and other cruciferous vegetables are high in phenolic compounds.
This chemical is high in antioxidants, anti-cancer, and anti-inflammatory compounds, all beneficial to the body.
If processed correctly, it can help lower the risk of certain diseases, such as cardiovascular disease, cancer, the treatment of chronic inflammatory problems, and diseases associated with degenerative conditions.
3. Kale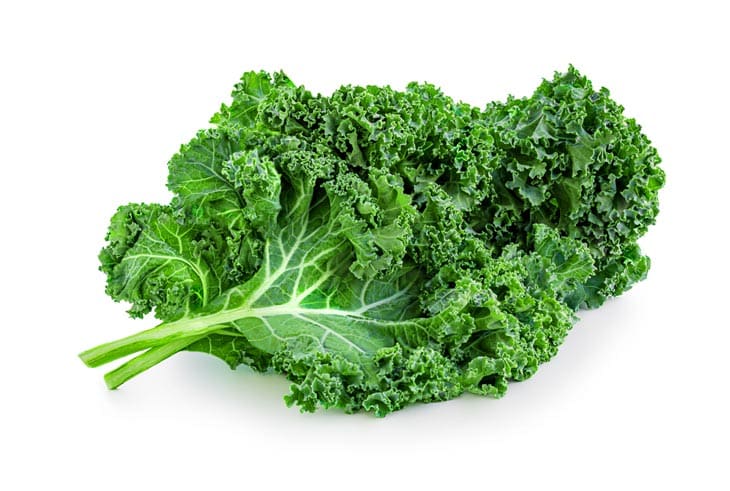 Kale is a low-calorie, high-fiber, fat-free vegetable. This is the most important component in improving your health.
It has radish-like leaves that are closely stacked. This versatile vegetable can be diced, sliced, or chopped, making it an excellent addition to stews, soups, stir-fries, and salads.
4. Beets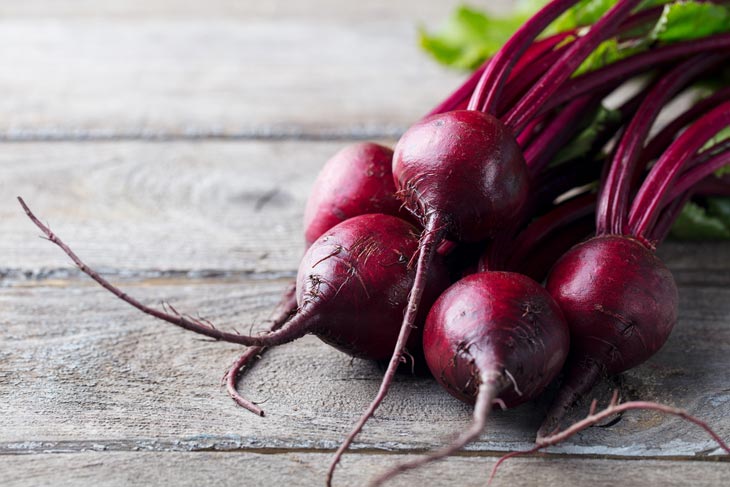 Beetroots are packed with nutrients that are essential for good health.
Vitamin C is abundant in them, beneficial to the immune system and tissue growth and repair. It also functions as an antioxidant.
White cabbage contains several plant compounds that may improve health and protect against a common variety of diseases.
According to studies, the polyphenol antioxidants ferulic acid and quercetin found in radishes have anti-inflammatory and immune-boosting properties.
5. Napa cabbage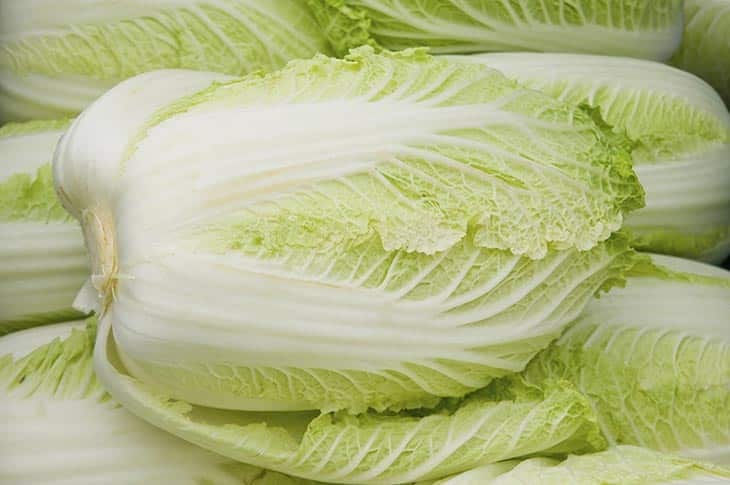 In the body, carotene can be turned into vitamin A. Vitamin A can help in growth, infection resistance, maintaining normal eyesight, and preventing night blindness.
They also include Thiamine, which can help boost hunger, promote growth, promote complete glucose oxidation, prevent pyruvate toxins from accumulating and damaging the body, and prevent neuritis and hemorrhoids.
6. Savoy Cabbage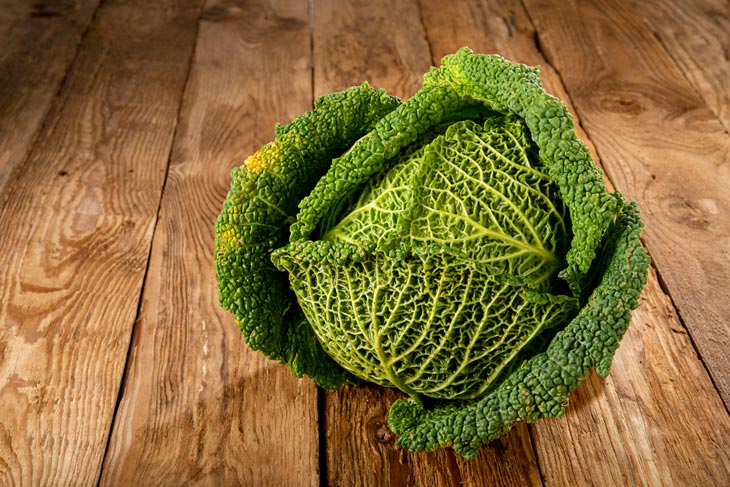 From a distance, they look a lot like green cabbage. However, close inspection reveals a distinct variation in the robust curling leaves and darker green color.
This kind is considered the best, but its downside is that it can only be grown periodically and is not mass-produced, while other varieties are fairly scarce.
7. Zucchini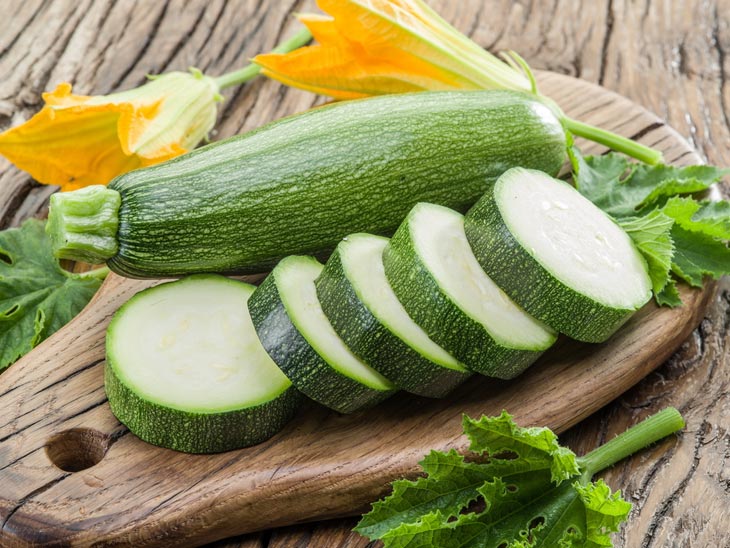 Cooked zucchini is soft, juicy, and slightly transparent. When raw, Zucchini has a little harsh and peppery taste, but it turns slightly sweet and earthier when cooked, with a rich, delicate texture.
Salads will be the most common way to employ zucchini in cabbage alternatives.
Next time, we recommend attempting this because perfectly cooked zucchini slices can bring distinct taste and texture to any dish.
Remember to choose fresh zucchini with no sign of spoilage for the best substitution.
8. Purple Cabbage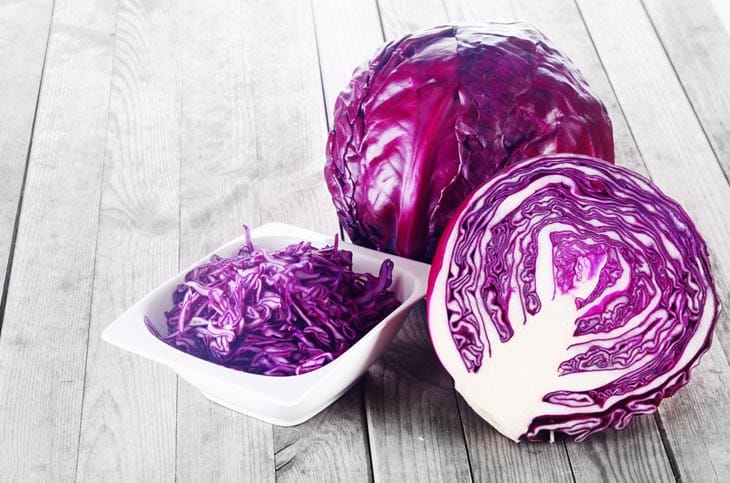 The leaves of this cultivar are harder than those of green cabbage. Compared to other veggies in the same group, this one is a sweeter taste.
They serve to diversify dishes and make them more appealing and eye-catching due to their unusual purple varieties. Purple cabbage can be used in salads or stir-fries.
They can be grown all year long. Another trait is that it takes a long period from planting to harvesting.
9. Kohlrabi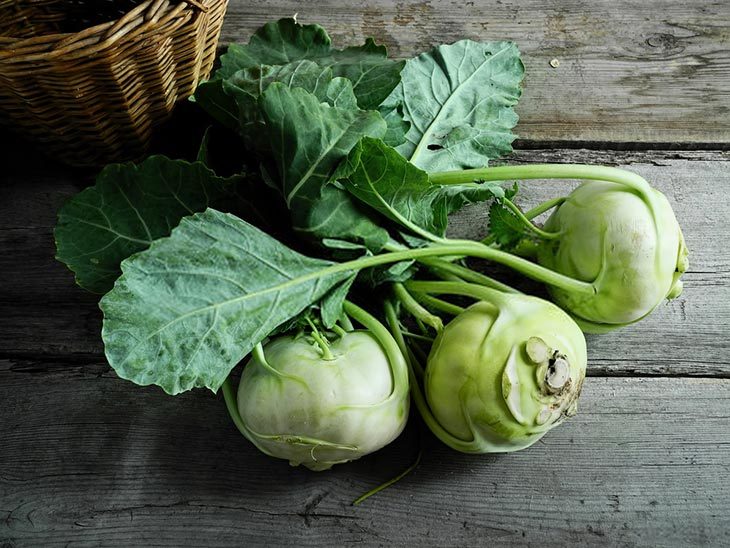 Kohlrabi is a lesser-known but equally wonderful alternative to cabbage. Kohlrabi can be cooked or eaten raw.
Both the tubers and the leaves can be consumed since they are high in nutrients and minerals such as vitamin C, vitamin B group, vitamin A, vitamin K, copper, potassium (potassium), manganese, iron, calcium, etc.
Kohlrabi also has a lot of fiber and antioxidant components that help with digestion, weight loss, cancer prevention, immunity, circulation, bone strength, vision support, and muscle and nerve function protection.
10. Choy Sum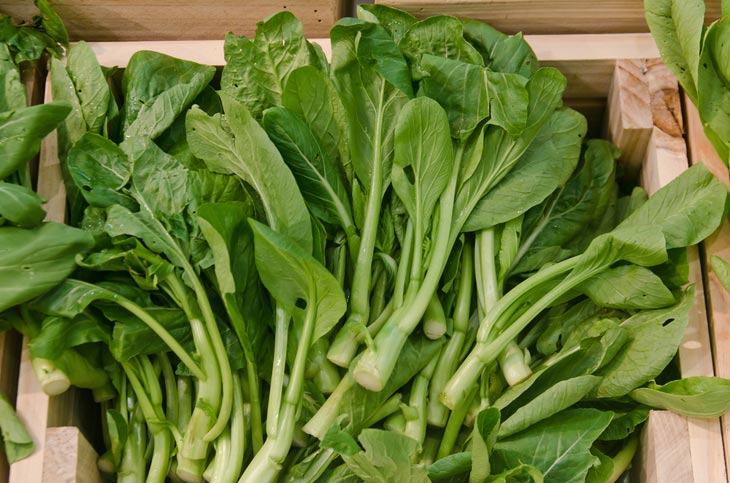 Despite being a Chinese cabbage, Choy sum is not the same as bok choy sum. This type appears to be quite similar to broccoli and is a decent substitute for cabbage.
Roasted bok choy is excellent, but it also works great in stir-fries. This vegetable contains vitamin C, iron, and various other nutrients.
Radish has a flavor that is reminiscent of green mustard.
Vitamins C, K, A, and B vitamins, beta-carotene, and minerals such as calcium, iron, magnesium, salt, potassium, folate, and fiber. They are all found in veggies.
11. Brussels Sprouts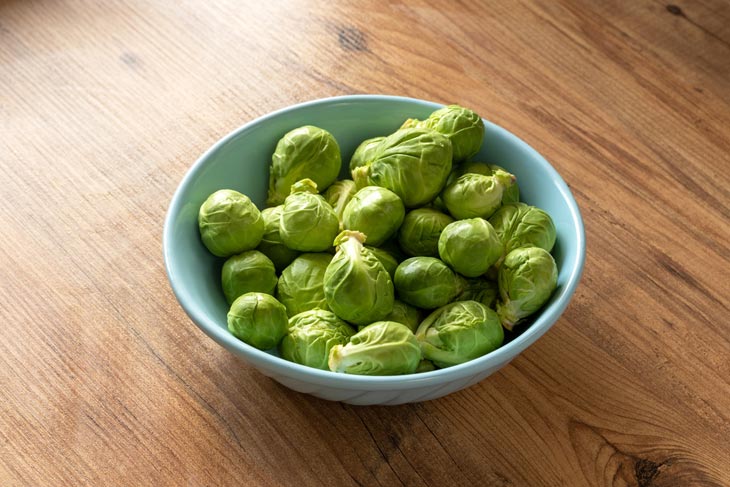 Brussels sprouts resemble miniature cabbages and are frequently sliced, washed, and cooked as a nutritious side dish or main entrée.
Brussels sprouts are nutrient-dense and have been linked to various health advantages.
Brussels sprouts may help prevent cancer cell growth, reduce inflammation, and boost heart health due to their high antioxidant content.
They also have a variety of other applications, including cancer prevention, diabetes prevention, and blood sugar control.
12. Celery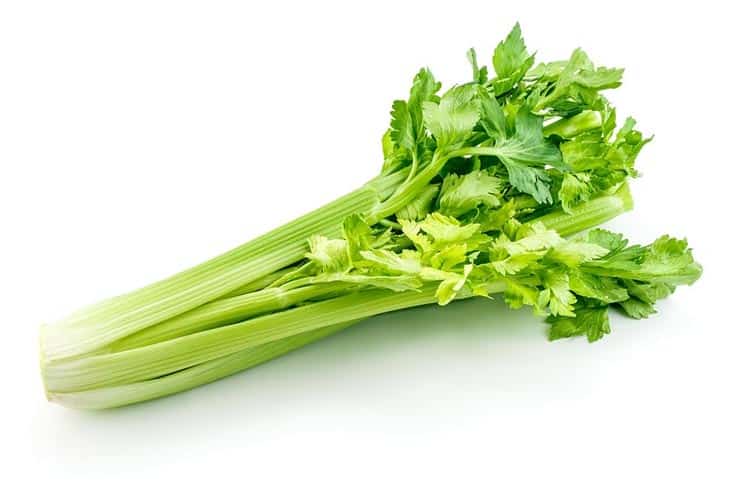 Celery stem has a crunchy texture that makes it a popular low-calorie snack that can provide a variety of health advantages.
Celery is high in fiber and good for the digestive system and the heart. Celery also includes antioxidants, which help to keep diseases at bay.
Celery is high in vitamin K, and this stem alone can offer up to 25% of your daily vitamin K needs. It also includes trace levels of other vitamins, including vitamin A, vitamin B, and vitamin C.
Celery contains minerals such as potassium, folate, choline, calcium, manganese, magnesium, phosphorus, and others, despite its low-calorie content.
13. Endives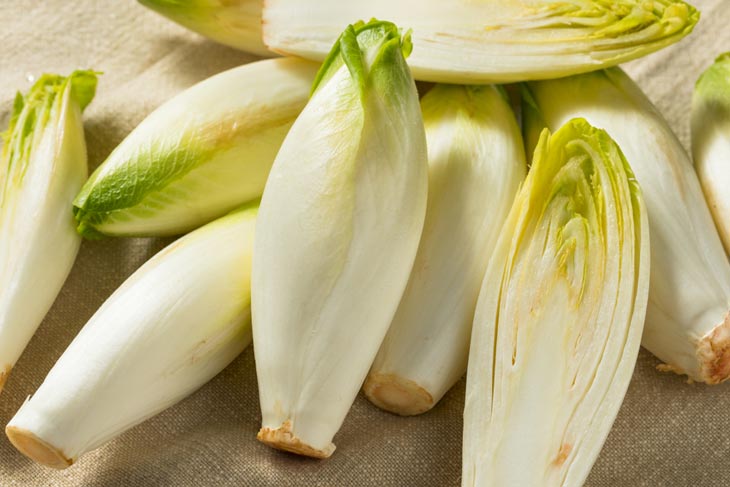 Although endives are not as well known as common cabbage, they are often used in salads. Also, other endives substitutes can get the job done right.
Because endives have a stronger flavor than regular cabbage, the spice may need to be adjusted based on the recipe.
Minerals including vitamin K, vitamin A, folate, and fiber are also abundant. It's also linked to a slew of potential health benefits.
Improved digestion, bone health, liver function, and weight gain. Make it a part of your routine.
14. Iceberg Lettuce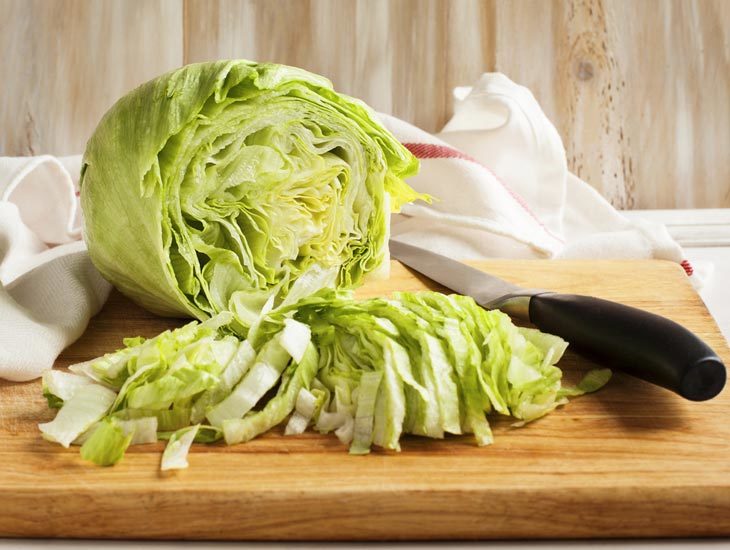 Iceberg Salad is well-known for its healthful salad-like nibbles. It can be drunk without restriction due to its low-calorie content and pleasant taste.
Surprisingly, water makes up most of the contents (about 96 percent). Polysaccharides, fiber, saturated fatty acids, and alkaloids are also abundant in the product.
Iceberg, like other plants, does not lack vitamin and mineral compounds. It's high in ascorbic acid, tocopherol, retinol, beta-carotene, and other B vitamins.
15. Green Beans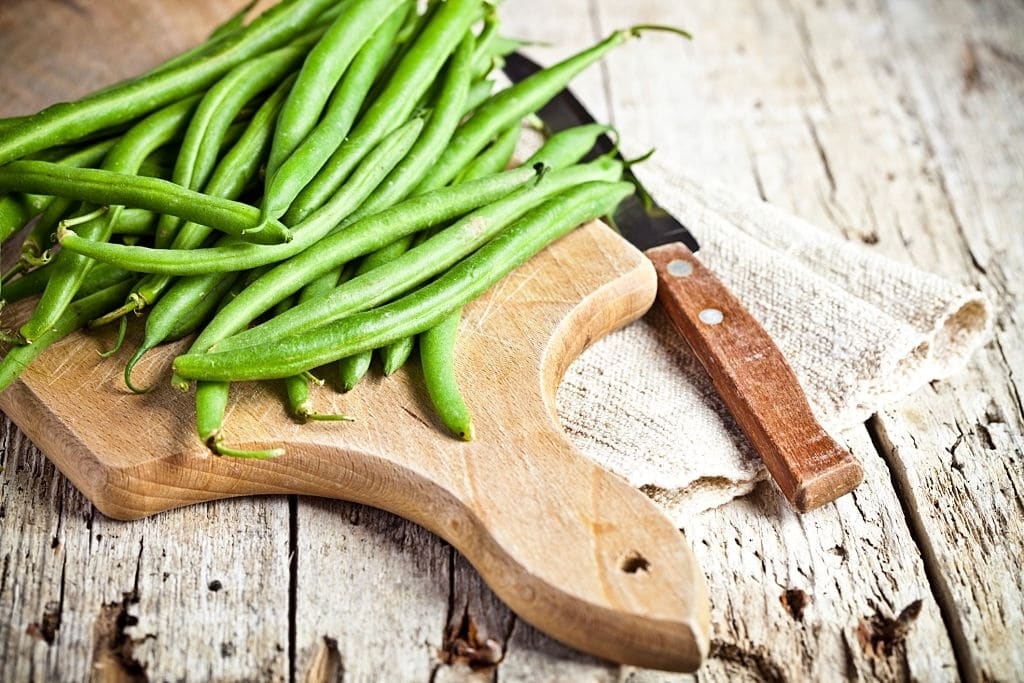 Green beans have been utilized in various cuisines since ancient times, from simple to opulent, due to their high nutritional worth.
Mung bean seeds and pods are delicious and cold, and they help eliminate heat, cleanse, and regulate the five viscera. This is a nutrient-dense food that is abundant in vitamins and minerals.
When you have a fever in the summer and are thirsty, green beans are commonly utilized in boiling porridge or cooking water (drink a lot, pregnant women have morning sickness, vomiting, etc.)
How To Choose The Best Cabbage Substitute For Your Dish?
Depending on your family's daily eating needs, you can choose different types. Each has a unique, bold flavor and is good for your family's health.
Some varieties are suitable for snacks, so you can eat them raw, and others are better suited when cooked.
But above all, to ensure that the food retains its nutritional value, choose fresh and clean products sold in supermarkets.
FAQs
How long can you store cabbage substitutes?
Regular cabbage substitutes should be refrigerated for about two weeks in an airtight bag. After cutting, dry and keep in an airtight container for 2-3 days before eating.
Is Cabbage Better Than Cauliflower?
When it comes to macro and micronutrients, cauliflower is a better option.
Both veggies are nutritious, but cauliflower has a higher concentration of vitamins and antioxidants.
Can you eat raw cabbage right off the shelf?
Before eating them raw, make sure they are spotless. This holds for whatever vegetable you purchase at the grocer.
If you're going to try it for the first time, cook or steam it beforehand because some individuals like the taste of cooked regular cabbage.
Conclusion
The above are foods that can be used as a cabbage substitute if you want to change your family's taste or run out of stock in the supermarket, but you still want a suitable substitute food that is still full
Many cabbage substitutes have a distinct taste, so taste the dish while it cooks to get the flavor you want.