Can Sunflower Seeds Go Bad? How To Keep Your Kernels Fresh?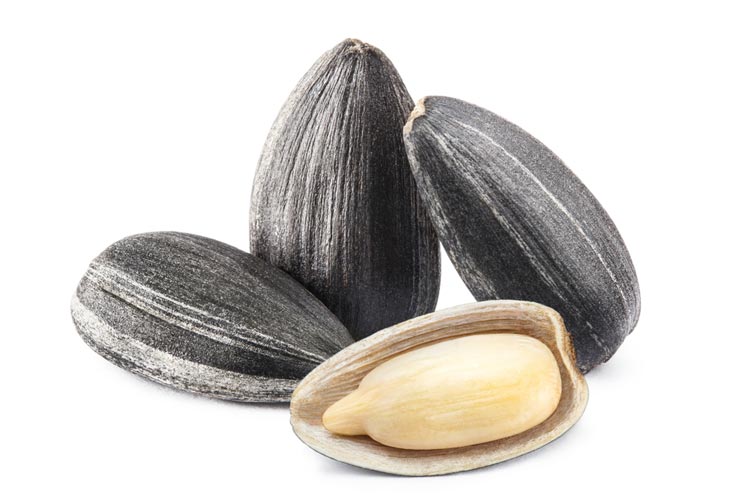 Sunflower seeds are dry plants and rich in calories. It is a healthy pick for your health. Many people usually wonder: "Can sunflower seeds go bad?".
Like many other plants, sunflower kernels still go off easily once not preserved carefully.
Some people may know this, but they have already forgotten the production date of the seeds.
This article will provide you with a clear explanation about the shelf life of sunflower seeds and tips to store them for up to 1 year.
Can Sunflower Seeds Go Bad?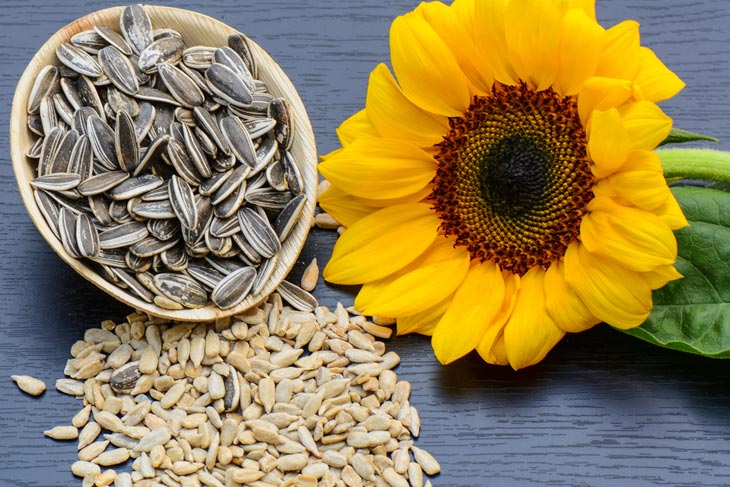 Do Sunflower Seeds Go Bad?
The answer is Yes. Sunflower nuts are pips coming from the same plants. They contain healthy fats and minerals that are extremely good for health. Like any other kinds of nuts or seeds, they can be spoiled at times.
However, the sunflower pips do not really have an expiration date; they just have the best-by date. The date will vary on different types of pips and the reservation method.
How Long Do Sunflower Seeds Last?
The shelf life of the sunflower germs depends on their package condition. There are three types of seeds: raw, roasted shelled, and roasted in-shelled.
Raw Sunflower Seeds
The best quality will remain in the short term for the pip that has not been dried or added flavor. If you preserve them in the pantry, they will stay in good condition for up to 3 months.
When the fresh seeds are kept in the fridge or the freezer, the expiration date will expand up to 1 year. It is highly recommended that you eat these seeds as soon as possible because they will turn into rotten forms in extreme weather.
Roasted Sunflower Seed (Shelled)
In case you bought the pips that have been shelled before roasted, the past printed date will be longer. When you store them in the cabinet, they can last for 3-4 months.
If you want to prolong the date to 1 year, you should store the roasted seeds in the fridge. The spoiled date of the sunflower nuts when opened stays the same with the hazelnuts.
Roasted Sunflower Seeds (In-Shelled)
Choosing the unopened sunflower seeds in the original shell is best for long-term storage. The outside crust will prevent the seeds from moisture and the intervention of insects.
As a result, they can stay up for 4 to 5 months in the pantry and one year in the fridge.
Please note that the seeds are only in good condition if only you preserve them carefully. This shelf life is not really the expiration date of the seeds; they are the period in which the pips remain the best flavor.
How To Tell If Sunbutter Is Bad?
Bad sunflower seeds have some distinctive features to see with your eyes. Here are some signs that your seeds are spoiled.
Sour Smell
The rancid smell is the most common signal that your sunflower seeds expire. The bad, musty odors result from the oxidation of oil content when exposed to moisture and hard light.
Although eating expired sunflower seeds does not negatively impact your digestion, you should not eat them because they taste really bad. The best choice is to throw it right away.
Bad Taste
It is not always easy to notice sped kernels based on smell. If you are not sure whether the seeds have gone off or not, just give it a bite. The spoiled sunflower seeds usually taste bitter or even sour.
This is due to the intervention of bacteria on your seeds when you do not store them carefully. Don't worry about the quality because a small piece of germ can not make you sick.
Mold
Dried pips are not as dry as many people think; they contain a large number of oils. Under bad weather conditions, moisture content will penetrate the skin of the sunflower kernels.
Mold grows exponentially every minute so that after a short time, the seeds will be completely invaded by the moisture.
The damp kernels are softer than usual; they may have a bad smell or not. You can prevent this circumstance by placing the seeds in the storage bag; this really helps avoid the invasion of vapor.
Insects Intervention
Seeds are one of the favorite cuisines of insects and bugs. If you close your storage bag tightly, the insects will break in and eat the kernels.
It is urgent that you not eat the rancid sunflower seeds as they contain a lot of bacteria and viruses coming from the bugs. When you trace the presence of insects, you should throw them away.
Expired Date
If you note down the production date of the seeds, you can easily estimate their expiration date of them. Bitter sunflower nuts are an explicit sign of spoilage; you should get rid of them before others eat them.
How To Store Sunflower Seeds?
Keeping a pack of sunflower seeds is very simple, because they just need proper storage for additional shelf life.
Pantry
All you need are several metal boxes, then you put the grain onto the box and seal it. Sunflower pips kept in the pantry can stay up for a couple of months. An airtight container can protect the nuts against moisture and bugs.
Refrigerator
This method is extremely the best choice for people who do not like using the pantries. If you want to eat it for a short time, you should store sunflower seeds in the storage bag and put them into the fridge.
Using a refrigerator is the most effective method as it can keep your grain for nearly one year. That is very incredible!
Freezer
Similar to the refrigerator, the freezer is also helpful in prolonging the date of kernels. In fact, it can maintain the freshness for more than one year.
However, we do not recommend you store in it for too long as the seeds will lose their nutrition.
Plastic Storage Bag
A food storage bag is an ideal way for short-term storage. Firstly, take a medium-sized bag and then put the black oil sunflower seeds on and lock the zip.
After that, you use the vacuum machine to take out all the air in the bag; it will help block the penetration of bacteria. The sunflower germs can stay up to 3 months in the preserve bag.
FAQs
Can You Eat Expired Sunflower Seeds?
If you preserve the seeds properly and are sure that they are in good condition, you can eat them safely. On the other hand, eating bad seeds may put you at a health risk.
When the seeds pass their prime, the minerals and nutrition in them are oxidized; some bacteria or viruses may stay in there. It is better not to eat them.
What Do Sunflower Seeds Taste Like When Expired?
Expired seeds taste unlike the fresh ones; they are a little sour or bitter as the nutrition has already gone off. However, we do not recommend you try to eat rancid seeds because they cause some health risks.
Are Sunflower Seeds Unhealthy?
Just like corn kernels, fresh seed comes with many health benefits, rich in minerals such as fat content and carbs.
Many researchers have proven that seeds are a good supply of protein and healthy fat for your body. You can eat them with salads or snacks; it won't cause overconsumption after meals.
Conclusion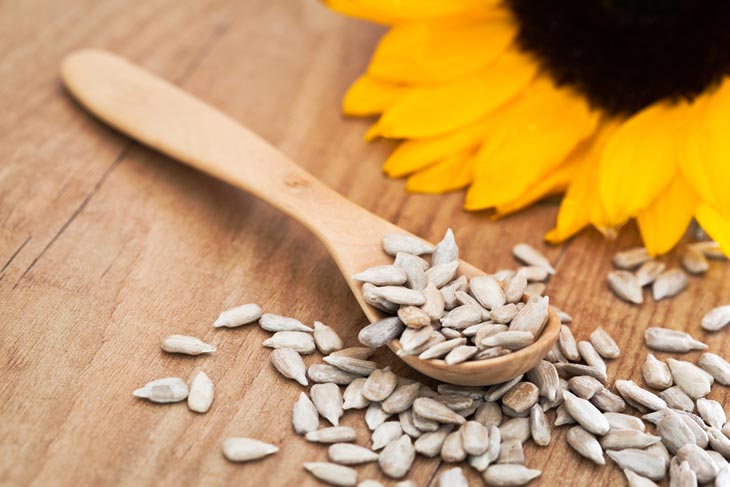 Can sunflower seeds go bad? The answer is yes; like other plants, sunflower pips can go off if you do not carefully preserve them. Luckily, the seeds can stay fresh longer as they do not contain large amounts of water.
There are four ways to store the seeds: pantry, refrigerator, freezer, and plastic storage bag. Pantry and plastic storage bags are short-term preservation methods, but they do not require complex electric equipment.
Freezer and refrigerator are long-term storage methods. However, the seeds won't taste as good as the original ones once preserved in the fridge.
We hope that this information will give you a better understanding of sunflower kernels. If you feel this information is helpful, please leave your comment below!