Sunflower seeds are a tasty snack that are enjoyed by people of all ages, but did you know that they can go bad? That's right! Just like any other food product, sunflower seeds have a shelf life and can go bad if not stored properly.
In this blog post, we will discuss whether sunflower seeds can go bad and what you can do to keep them fresh for longer. From the signs of rancidity to storage tips, we've got all the information you need to ensure that your sunflower seeds remain tasty and safe to eat.
So, if you're a fan of sunflower seeds or just curious about their shelf life, read on!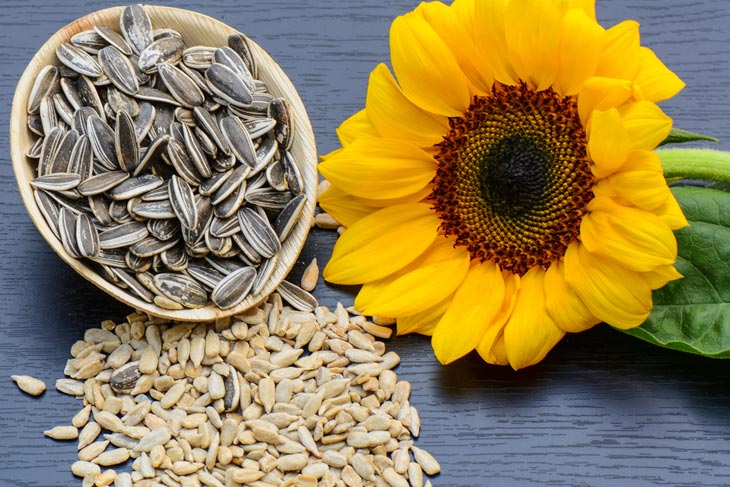 Do Sunflower Seeds Go Bad?
Yes, sunflower seeds can go bad. Sunflower seeds, like any other food product, have a shelf life and can become rancid if not stored properly.
Rancidity occurs when the oils in the seeds start to deteriorate and break down, leading to a bitter taste and strong, unpleasant odor. If left unchecked, consuming rancid sunflower seeds can even lead to digestive discomfort or food poisoning.
To avoid this, it's essential to store sunflower seeds in an airtight container in a cool, dry place, and to be mindful of their expiration date.
The shelf life of the sunflower germs depends on their package condition. There are three types of seeds: raw, roasted shelled, and roasted in-shell.
How to Tell if Sunflower Seeds Have Gone Bad
There are several signs that sunflower seeds have gone bad:
Smell: Fresh sunflower seeds have a mild, nutty aroma, while rancid seeds have a strong, unpleasant odor. If the seeds smell off, it's best to throw them out.
Taste: Give the seeds a taste test. If they taste bitter or sour, it's a sure sign that they have gone bad.
Appearance: Rancid sunflower seeds may look darker and may have a dry or wrinkled appearance.
Mold: If you see mold growing on the seeds, it's a clear indication that they have gone bad and should be discarded.
It's always best to be cautious when it comes to consuming food that may have gone bad. If you're unsure if your sunflower seeds are still good, it's better to err on the side of caution and discard them.
How To Store Sunflower Seeds?
Keeping a pack of sunflower seeds is simple because they just need proper storage for additional shelf life. To store sunflower seeds properly and extend their shelf life, follow these steps:
Keep them in an airtight container: Transfer the seeds to a tight-fitting container with a lid, such as a glass jar or a plastic container. This will prevent air, light, and moisture from reaching the seeds, which can cause them to spoil more quickly.
Store in a cool, dry place: Sunflower seeds should be stored in a place that's cool and dry, such as a pantry or a kitchen cabinet. Avoid storing them in areas that are exposed to heat or moisture, such as near a stove or sink.
Refrigerate or freeze: If you want to extend the shelf life of sunflower seeds even further, you can store them in the refrigerator or freezer. This will slow down the natural deterioration process and keep the seeds fresh for a longer period.
Label and date: Label the container with the date of purchase, and make a note of when you opened the container. This will help you keep track of the shelf life of the seeds and ensure that you always use the freshest ones.
By following these simple steps, you can keep your sunflower seeds fresh, tasty, and safe to eat for longer. Enjoy!
FAQs
Can You Eat Expired Sunflower Seeds?
If you preserve the seeds properly and are sure that they are in good condition, you can eat them safely. On the other hand, eating bad seeds may put you at a health risk.
When the seeds pass their prime, the minerals and nutrition in them are oxidized; some bacteria or viruses may stay in there. It is better not to eat them.
What Do Sunflower Seeds Taste Like When Expired?
Expired seeds taste unlike the fresh ones; they are a little sour or bitter as the nutrition has already gone off. However, we do not recommend you try to eat rancid seeds because they cause some health risks.
Are Sunflower Seeds Unhealthy?
Just like corn kernels, fresh seed comes with many health benefits, rich in minerals such as fat content and carbs.
Many researchers have proven that seeds are a good supply of protein and healthy fat for your body. You can eat them with salads or snacks; it won't cause overconsumption after meals.