Discover how to freeze cranberry sauce with ease! Cranberry sauce adds a delightful touch to meals, especially during special occasions. Freezing cranberry sauce is a fantastic way to make it last longer and enjoy it whenever you desire.
In this guide, we'll walk you through simple steps to freeze cranberry sauce while ensuring it maintains its delicious flavor and texture. Whether you have homemade or store-bought sauce, you'll soon be freezing cranberry sauce effortlessly!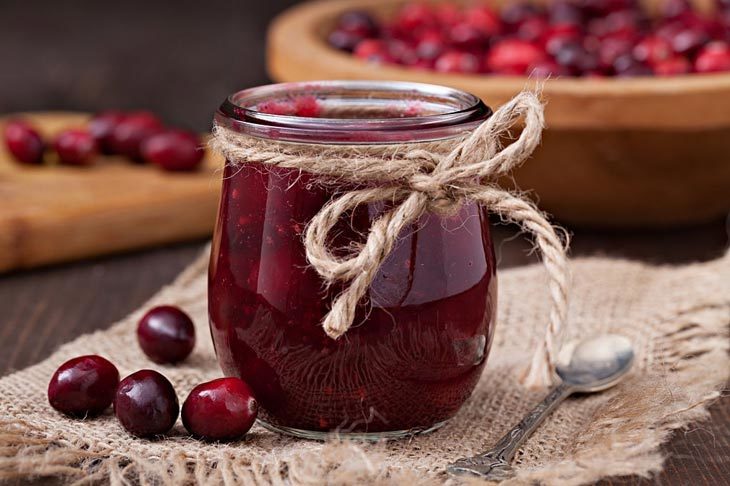 Can You Freeze Cranberry Sauce?
Yes, you can freeze cranberry sauce. Freezing cranberry sauce is a convenient way to preserve it for future use. The process of freezing helps maintain its flavor, texture, and quality. Just make sure to follow the proper steps for freezing and thawing to ensure the best results.
Guide to Properly Freeze Cranberry Sauce
Cranberry sauce is a popular accompaniment to various dishes, especially during the holiday seasons. It is a great idea to freeze cranberry sauce to extend its shelf life and enjoy it later. Proper freezing ensures that the sauce retains its flavor, texture, and quality. This guide will help you learn how to freeze cranberry sauce effectively.
Choose the Right Container:
Select a freezer-safe container that is airtight and will prevent any air or moisture from entering the sauce. Options include rigid plastic containers, glass jars, or freezer bags specifically designed for freezing.
Prepare the Cranberry Sauce:
Start by making a homemade cranberry sauce or use store-bought sauce. Ensure the sauce is cooked properly and has the desired consistency before freezing. Let it cool completely before moving to the next step.
Portion the Sauce:
Divide the cranberry sauce into smaller portions based on your future usage. Freezing in smaller portions allows for easier thawing and prevents the need to defrost the entire batch when only a portion is required.
Fill the Containers:
Transfer the cranberry sauce into the chosen containers, leaving some headspace at the top. Cranberry sauce expands slightly when frozen, so leaving some room for expansion prevents containers from bursting.
Label and Date:
Label each container with the contents (cranberry sauce) and the date of freezing. This step ensures you can identify the sauce easily and use it within a reasonable timeframe. Cranberry sauce can typically be stored in the freezer for up to 3-4 months without significant loss of quality.
Seal Properly:
Ensure the containers are tightly sealed to prevent air and moisture from entering. If using freezer bags, remove as much air as possible before sealing, or consider using vacuum-sealing bags for optimal results.
Arrange in the Freezer:
Place the containers in a flat position, allowing for uniform freezing and easy stacking. Avoid stacking containers on top of each other until they are fully frozen.
Thawing and Usage:
When you're ready to use the cranberry sauce, follow these thawing options:

Overnight thawing: Transfer the frozen cranberry sauce to the refrigerator and let it thaw overnight. This method ensures slow and even thawing.
Quick thawing: If you need the sauce more urgently, place the sealed container in a bowl of cold water. Change the water every 30 minutes until the sauce thaws completely. Do not thaw at room temperature to prevent bacterial growth.

Check for Quality:
After thawing, examine the cranberry sauce for any signs of spoilage, unusual odors, or changes in texture. If it appears questionable, discard it to ensure food safety.
Enjoy Your Cranberry Sauce:
Once thawed, your cranberry sauce is ready to be enjoyed. Use it as a condiment, topping, or in your favorite recipes. Leftover thawed cranberry sauce should be consumed within a few days.
By following these steps, you can freeze cranberry sauce and enjoy it for a long time.