Easy Tips for Heating Sour Cream
If you are here because you wonder if sour cream can be microwaved, then you've come to the right place. The answer is yes, sour cream can go in the microwave.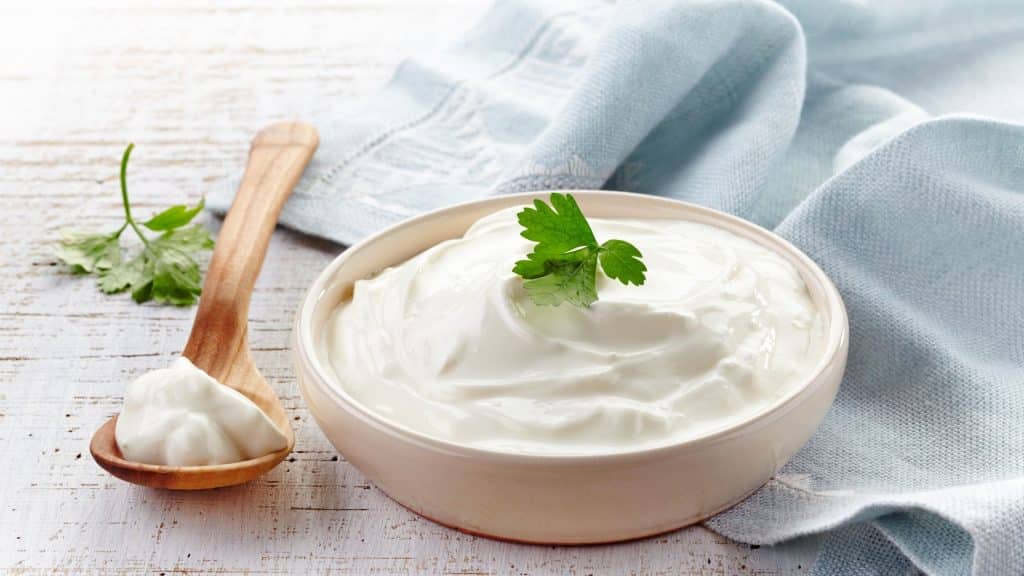 Before getting started, there are a few things you'll need to understand, like what sour cream is made of and the steps to microwave your cream safely. Read on down to learn more.
What is Sour Cream?
Sour cream is a dairy made of cream that is mixed with bacteria, which in turn thicken or "sour" the cream. Sour cream is traditionally made of up of no less than 14% milk fats, but is available in different kinds.
Varieties + Types of Sour Cream
Sour cream can have a different amount of fat content, ranging from regular to low-fat varieties. This is a factor you will need to keep in mind when wanting to microwave or reheat sour cream. Low-fat versions tend to be harder to heat up because it looses moisture, so placing a wet paper towel over the top of the bowl you are heating it up in will help.
How to Microwave Sour Cream
Sometimes sour cream will be included in a dish of leftovers, such a baked potato topped with cheese, a casserole, or a burrito, and it will need to be reheated. Other times, you may want warm sour cream because it was frozen.
Easy Steps to Microwave Sour Cream
Use a microwave safe dish made of glass or ceramic.
Set the microwave on a low-heat setting
Heat only small quantities of sour cream, such as a tablespoon at a time.
Set the microwave timer for every 10 to 15 seconds, then stir to make sure the sour cream is heating up thoroughly.
Once stirred, place back in the microwave for short bursts of time until properly heated.
So, is it safe to microwave sour cream? Yes, it is, but there are a few things you need to be on the lookout for.
What to Avoid when Microwaving Sour Cream
Microwaving on high heat
Separation and curdling of the sour cream

This can happen when cooked at a high heat with large quantities.

Heating up the sour cream in the original container.

Plastics may have chemicals that will be released when heated if they are not labeled microwave safe. It is the best practice to place the sour cream in a microwave safe bowl before microwaving.
Conclusion
While you can microwave sour cream, it is probably better to avoid reheating sour cream because of the risk of curdling and separation. This is a personal preference, so if you feel like heating sour cream in the microwave, then go right ahead and do it!
---
More Food Posts & Recipe You May Enjoy