What Is The Best Candlenut Substitute? 6 Alternative Ingredients For Cooking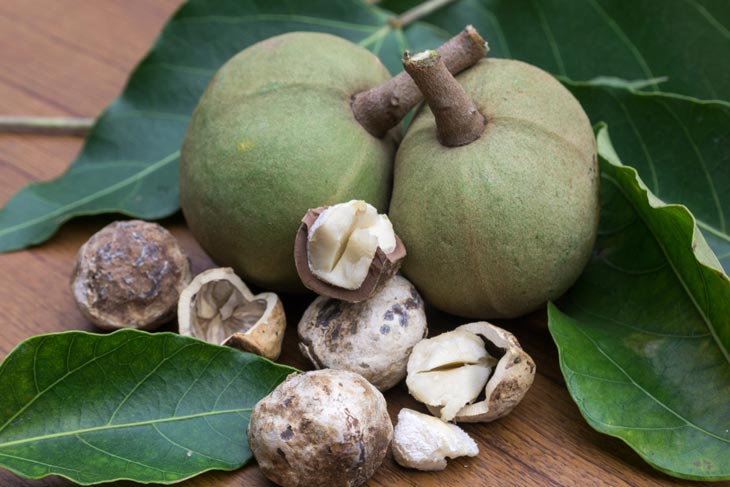 Asian cuisine, particularly Indonesia, relies mainly on candlenuts as a thickener and base for spice sauces.
Yet, these nuts are pretty hard to buy in some places like San Francisco. People have to go to Asian supermarkets and buy frozen products, which are expensive.
Also, some may not be into candlenut's taste or simply have a nut allergy, so adding it to the recipe shouldn't be an option.
One question arises: what's the best candlenut substitute that is more available to other countries outside Asia? Time to check it out!
What Are Candlenuts?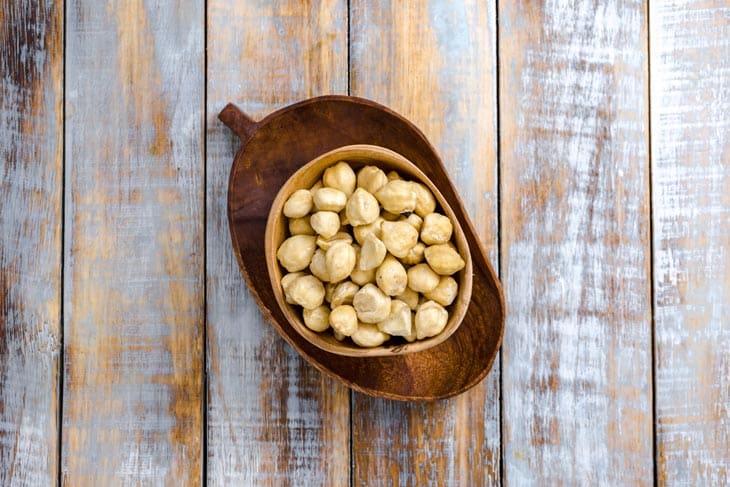 Candlenuts, also called Indian walnut, 'kukui nut' in Hawaii, 'lumbang' in the Philippines, or 'buah kemiri' in Indonesia, are a key thickening agent in Asian cooking.
They're oily, soft, cream-colored seeds inside a tough-shelled nut from a tropical tree in the same family as the castor-oil plant.
What Do Candlenuts Taste Like?
Not only does it look creamy, but this nut's flavor also features decent creaminess and an almond-like (but milder) flavor. Glutamic acid inside the seeds also lends your dishes a mild nutty flavor.
The seed will deliver a tad bitter aftertaste if you eat it raw, but you should never do so due to its mild toxicity.
Fresh lumbang seeds and fruits could cause vomiting and laxative effects if consumed in quantity.
Spain and some South American nations have banned this plant! But don't worry; high heat when cooking can destroy the alkaloids inside it.
Uses of Candlenuts In Food
Singaporean, Indonesian, and Malaysian people often use lumbang in stews and curries. Southeast Asian cuisine, in general, relies on it as a texture booster and thickener in curry sauces or other dishes.
Thus, when discussing how to thicken curry sauce, candlenuts are the go-to method. The high oil content helps make the gravy in stews and chili pastes in curries slightly oilier, creamier, and thicker.
6 Best Candlenut Substitute Candidates
If asked about the best substitution for candlenuts, these six nuts and nut-free ingredients would immediately come to our minds.
1. Macadamia Nuts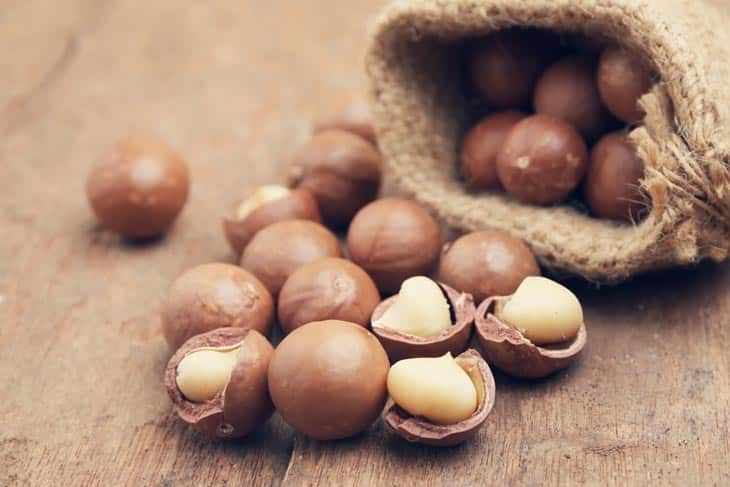 Out of all names in this list, macadamia tastes closest to buah kemiri and is the best alternative in most cases.
These two genera are in the same family, so they share many features in common.
Both are creamy oily (the reason macadamia can be a great grapeseed oil substitute), and most importantly, they look nearly alike.
Many people are confused the first time they see the two ingredients together.
The taste is also a prominent similarity between lumbang and macadamia, which are delicate and mild.
The lovely creamy texture will make things just better no matter what recipes you're preparing.
2. Brazil Nuts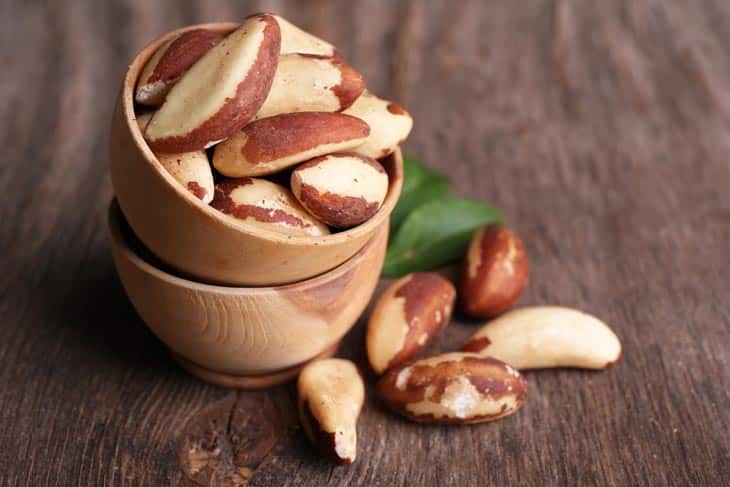 Another peanut candlenut substitute is Brazil nut. As the name suggests, this genus originates from Brazil.
However, instead of growing exclusively in local regions, it has made its way to many places in South America and become broadly available all over the globe.
Though there are not a lot of similarities to discuss here, this ingredient can serve as an excellent alternative to buah kemiri.
We are pretty content with its delicious nutty flavor and smooth buttery texture, making it a pleasing addition to salads, cakes, brownies, and granola.
3. Pine Nuts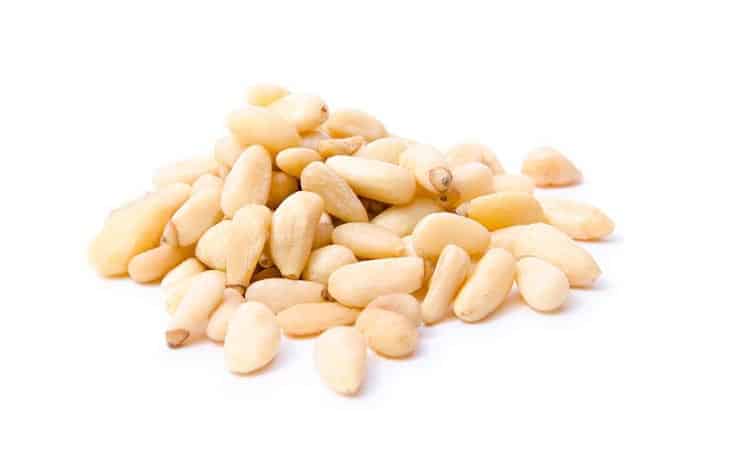 While pine nuts might not be the best substitute for candlenuts, they are the top option for those allergic to nuts and wishing to prepare a dish including lumbang.
Despite what the name suggests, many people suppose that these seeds are not nuts, which is technically correct to a certain extent.
The most imperative thing is that you can feel a similar texture and taste to candlenut, which is enough to ensure a delicious final result.
Isn't it great to try a dish you've always dreamt of eating but are afraid to try because of your nut allergy?
Thus, this condiment can win over other options on this list in some cases!
4. Cashews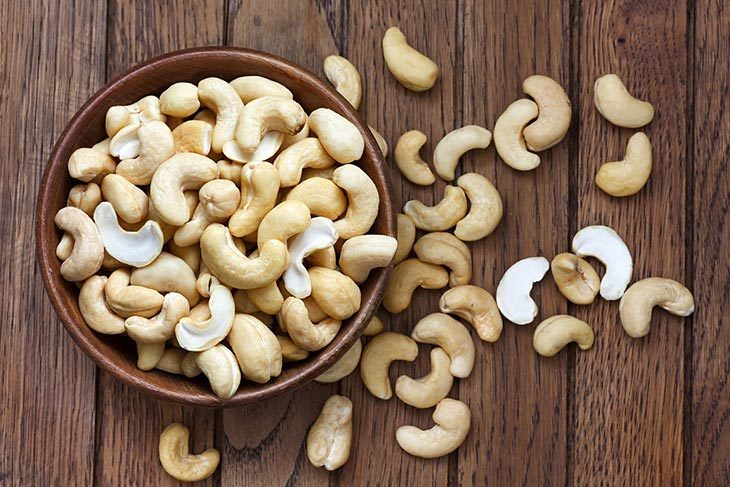 Not many people know about the candlenut substitute cashew – a vitamin-packed culinary, rich seed often roasted with salt or used as a garnish.
Cashews are a highly available ingredient. That's why you can see them as an element of many sauces and nut milk worldwide.
High availability can be a huge advantage as you're here because of candlenut's scarcity of candlenuts in your residence, alright? It's effortless to find cashews in a local grocery or dry food shop.
Plus, a commonly asked question is, how long do cashews last? The good news is that it can last up to one year if you refrigerate it and half a year at room temperature.
Though you may find the texture a tad crispier than buah kemiri, it won't make a big difference as cooked.
Just to note that this ingredient is exceedingly creamy – way creamier than candlenut. Extra creaminess could ruin the overall taste of your fav dish.
Thus, when preparing your recipe, remember to determine how many cashews to add and reduce the ratio of nuts that you usually apply to lumbang.
5. Palm Oil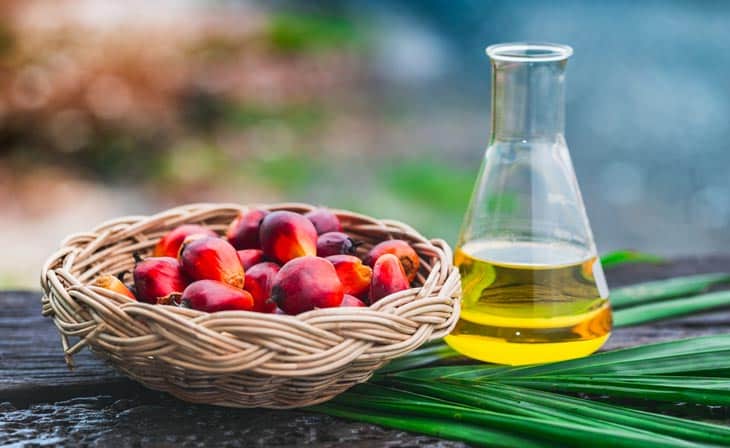 Palm oil is another nut-free candlenut alternative we highly recommend. Nowadays, palm oil is growing more sustainably and powerfully than ever.
Some Indonesian restaurants even use tons of palm oil to duplicate the tremendous oil content instead of candlenuts.
6. Coconut Flour + Coconut Oil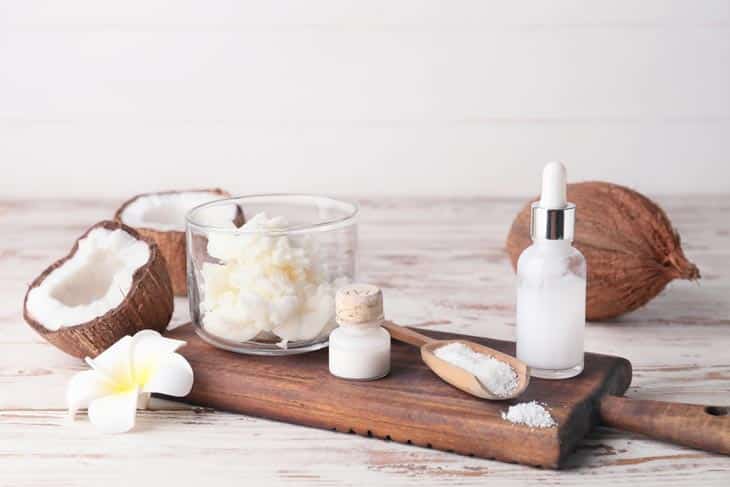 The last candlenut replacement is the combination of coconut flour and oil – totally nut-free!
Coconut flour's thickening ability and coconut oil's savouriness can help provide your gravy with some thickening and oil properties.
The only downside to this mix is that it may deliver an overpowering flavor, which is unpleasant for those not into a coconut-y taste.
The Bottom Line
The bottom line is that simply enjoy a candlenut substitute that suits your favorite style and recipe best, and don't just insist on the dish's original taste.
After all, cooks everywhere will have to look for replacements based on the available products in their regions.
That's also a riveting aspect of cooking. So, enjoy your time in the kitchen, and let's cook the best foods ever!