Top 6 Copycat Cheesecake Factory Recipes To Try
As a home cook, making meals at home is my hobby, but every so often I do miss going to a restaurant. Cheesecake Factory is my favorite with its delicious main dishes and desserts.
If you're craving some good restaurant dishes, take a look at my top 6 copycat cheesecake factory recipes to try!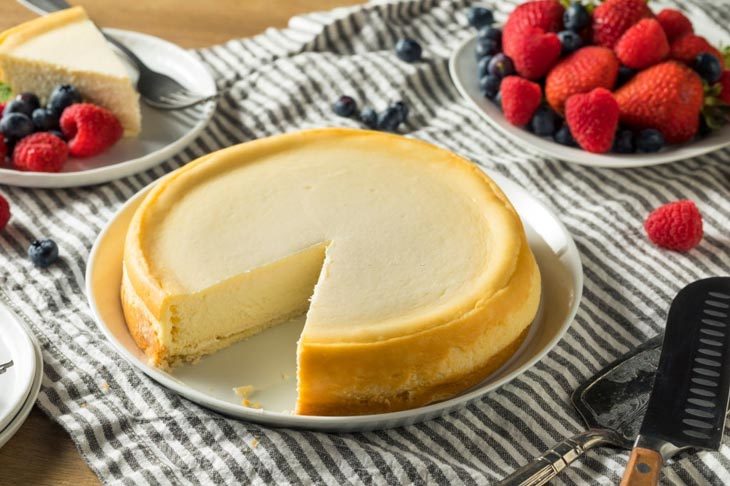 #1.
Baja Chicken Tacos Cheesecake Factory Recipes
Ingredients
1 pound of boneless chicken breast
1 cup of white rice
1 teaspoon of cumin
1 teaspoon of garlic powder
1 teaspoon of Mexican oregano
½ teaspoon of cayenne pepper
6 tablespoons of lime juice
4 teaspoon of olive oil
4 ounces of fresh cilantro
1 garlic clove
5 tablespoons of black beans, corn, and avocado.
Sour cream, cheddar cheese, salt and ground pepper, flour, or corn tortillas.
Instruction
1. Cut the boneless chicken breast into bite-size pieces. Season it with salt, pepper, cumin, Mexican oregano. Add 4 tablespoons of fresh lime juice and 1 teaspoon of olive oil to the tossed chicken.
2. Put on a large skillet on medium-high heat for the sauteed chicken and on a saucepan on medium heat for the rice.
3. For the chicken, use a tablespoon of olive or canola oil. As soon as the oil is hot, you can input the chicken and cayenne pepper for sautéing. Cook the chicken 4-5 minutes on each side.
4. For the rice, put on the saucepan with 120 ounces of water on medium heat. Pour in the rice and some salt. Then, cover the saucepan and simmer it for 16 – 18 minutes.
5. When you finish the chicken, put it on a plate.
6. Heat the tortilla following the package instruction.
7. Put on the blender to make a cilantro sauce for your rice. Add cilantro, lime juice, garlic, oil, and 1 ounce of water. The sauce will be ready when it becomes smooth.
8. Once all the tortillas are heated, fill them in with chicken pieces, black beans, corns, avocado, cheese evenly.
9. When the rice is cooked, pour the cilantro sauce inside and use a fork to stir it.
10. Serve your Baja chicken tacos with cilantro rice!
#2. Cheesecake Factory California Guacamole Salad Recipe
Ingredients:
4 tablespoons of grape tomatoes
4 tablespoons of spring lettuce
4 tablespoons of butterhead
4 tablespoons of romaine lettuce
4 tablespoons of tortilla chips
1 ounce of black beans
4 tablespoons of guacamole
2 tablespoons of corn kernels
1 avocado
Feta cheese, cilantro dressing, salt, black pepper, green onions, and radish
Directions:
1. Cut in half the tomatoes, remove the stem of spring lettuces and chop them in 1 and a half-inch.
2. Chop romaine lettuce into 1-inch pieces, cut the avocado and dice it in half an inch cube. With the tortilla chips, crushed tortilla chips into small crumbs.
3. Use a saucepan on medium-high heat and add black beans inside. Cook for 10 minutes while stirring occasionally.
4.    When you finish the preparation, place all the lettuce, butterhead, tomatoes, tortilla chips, avocado, beans, and corn in a large bowl. Mix them with some salt and pepper.
5. Toss the cilantro dressing and guacamole in another bowl.
Serve the salad with the guacamole mix on top with some feta cheese, radishes, and green onions for garnishing.
#3. Cheesecake Factory Chicken Artichoke Soup Recipe
Ingredients:
1 chicken breast
4 ounces of chicken broth
4 ounces of water
2 ounces of heavy whipping cream
1 ounce of white cooking wine
4 tablespoons of tomatoes
1 can of artichoke hearts
½ russet potato
½ carrot
1 celery stalk
1 green onions
2 tablespoons of mushrooms
Half a lemon
1 clove garlic
Salt and ground black pepper
Instructions:
1.  For preparation, dice the tomatoes, russet potato, carrot, and celery stalk. Chop the mushroom and green onions into small pieces. Drain the artichoke heart can and chop them as well.
2.   Add 1 cup of water in an instant pot. Put in trivet with chicken breast on top. Sprinkle it with pepper and salt. Then cook it for 10 – 15 minutes.
3. Put chicken broth and 4 ounces of water in a stockpot and heat it on medium-high heat. Cook for 5 minutes. Then insert tomatoes, artichokes, carrot, green onions, mushroom, garlic, and celery and cook until they are soft. The duration is around 15 minutes. Increase the heat to high if necessary.
4. When the vegetables are soft, pour the cream and wine in and stir them.
5. Take out your blender and pour the vegetable broth mix to half of the capacity. Press it a few times to turn the mix into puree. After that, pour it into a different pot and repeat the step 3 and 4.
6. Once you finish the second mix, combine both mixtures to the stockpot. Insert chicken and put on medium heat for 5 minutes.
7. Serve it on a plate and enjoy your chicken artichoke soup!
#4. Cheesecake Factory Original Cheesecake Recipe
Ingredients
1.5 cups of broken crackers
½ teaspoon of ground cinnamon
5 tablespoons of margarine
32 ounces of cream cheese
8 ounces of sour cream
2 teaspoons of vanilla extract
6 eggs
Sugar
Step by Step Guide:
1. Preheat the oven to 475 degrees Fahrenheit. Insert a water bath that is big enough to hold your cheesecake pan.
2. Use a mixing bowl and crush the crackers into crumbs. Input cinnamon and margarine inside to mix all together.
3. Take a pan with a baking sheet or parchment paper on it. Put the mixture inside to fill the pan's bottom. Cover the bottom of the pan with aluminum foil and put them in the freezer to make the crust of the cheesecake.
4. Add vanilla, sugar, sour cream, and cream cheese in an electric mixer. Mix them until you achieve a smooth texture.
5. Take a different mixing bowl and add eggs to whisk them all together. Then put cream cheese and blend the mixture.
6. Take out the crust and pour the cream cheese mixture onto the crust.
7. Once you finish the crust and filling, it's time to put them in the oven. Put your pan into the preheated water bath. Set the oven for 12 minutes.
8. Then turn the oven temperature to 350 degrees Fahrenheit. Leave it for 55 minutes. When the cheesecake turns to a golden color, it is time to bring it out.
9. Let the cheesecake cool down for a few minutes, then mix the sour cream with some sugar on top of the cheesecake. You can leave the creamy cheesecake at room temperature or in the fridge before serving.
#5. Cheesecake Factory Garlic Noodles Recipe
Ingredients
100 gram of spaghetti or egg noodles
½ asparagus
4 shiitake mushrooms
1 tablespoon of butter
2 garlic cloves
1 tablespoon of Parmesan cheese
1 tomato
½ broccoli
Salt and pepper
Detail Instructions:
1. Prepare the vegetables: cut 1-inch pieces of asparagus. Cut the broccoli into bite-size pieces. Slice the mushroom and tomatoes into small pieces. Mince the garlic cloves.
2. Put in a pot of water and put in the spaghetti with some salt. Then cook for 8 minutes.
3. Add the broccoli to the spaghetti when it reaches 6 minutes.
4.    Use a pan on medium-high heat to sauté garlic. Put the mushroom and asparagus inside for 5 minutes.
5. Once the spaghetti finishes, drain them and add them into the pan. Put the tomato slices inside with some salt and pepper. Mix them all together.
6.    Serve the garlic noodles with grated Parmesan cheese.
#6. Cheesecake Factory Crispy Fried Cheese Recipe
Ingredients
1 ball of fresh mozzarella
2 eggs
8 ounces of all-purpose flour
1 teaspoon of kosher salt
1 ounce of milk
4 ounces of panko bread crumbs
Dried parsley flakes, granulated garlic, onion, Italian seasoning
Directions:
1. For preparation: toss the all-purpose flour with a fork. Chop the mozzarella into half-inch slabs. Preheat the oil to 345 degrees Fahrenheit.
2. Use a cake pan and put salt, onion, garlic, Italian seasoning, and the flour to mix.
3. Take another cake pan and put in the eggs and milk, and whisk them.
4.  Season the panko crumbs with some salt and put it next to the egg-milk mixture.
5. Take a slice of mozzarella and coat it with the flour, then the egg-milk mixture and panko. Leave the coated mozzarella slices on parchment paper.
6. Once you finish with the mozzarella steaks, put them in the deep-frying pan for 3 minutes.
7. Use a basket or tongs to take the cheese out and let them rest on a paper towel plate for 3 minutes.
FAQs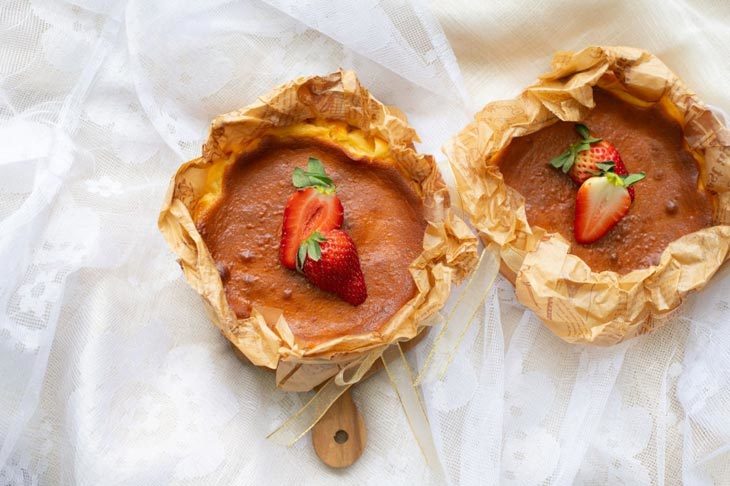 1. How many calories in a grilled boneless pork chop?
If you're looking to replace the chicken with a grilled boneless pork chop in the taco's recipe, it might increase the calories slightly. As chicken breast is the leanest and healthiest cut in the poultry meat, the calories of one chicken breast is only 165 calories.
Although pork chop is also the leanest cut of pork, it contains 213 calories in one cut.
2. How to freeze The Cheesecake Factory Original Cheesecake?
The original cheesecake from the Cheesecake Factory is one of the best desserts I've ever had in a restaurant. That's why I always love to save some in my freezer for my next cheesecake craving. To do so, check out another post that gives you a detailed step-by-step of how to freeze cheesecake.