11 Fabulous Chicken Broth Substitutes
Chicken broth, a blend of chicken, herbs, vegetables, and peppercorns, is rich in essential protein and fatty acids.
Have you run out of chicken broth and are looking for a chicken broth substitute? If so, explore these 12 options that can be your lifesaver.
Chicken Broth Uses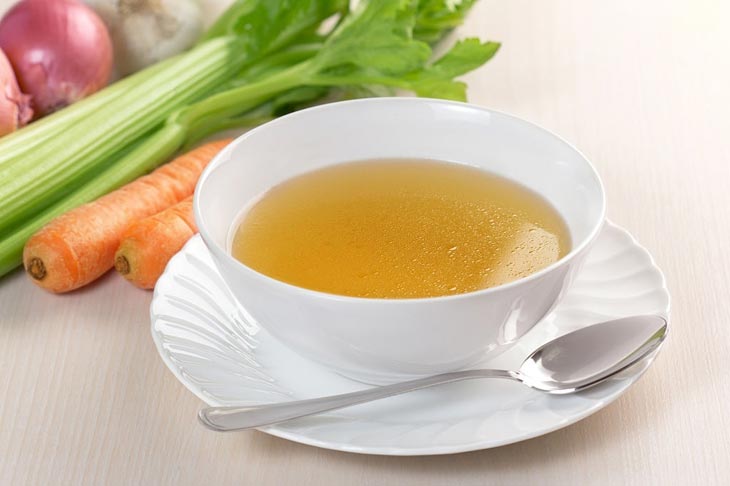 Notably, you can make chicken broth by boiling the chicken meat. Many people create it by infusing the water with aromatics like garlic and onions and spices and herbs.
This multipurpose ingredient pops up in dishes and soups worldwide, including Greek avgolemono, chicken noodle soup, Jambalaya, and Basic Microwave Risotto.
It also excels in de-glazing a skillet after cooking vegetables and meat, or even thin out lumpy mashed potatoes.
It's also a tasty cooking liquid for quinoa, rice, and creamy sauces.
Best Chicken Broth Substitute: 12 Optimal Choices
Does chicken broth go bad? Yes. Just imagine you're rushing and notice that the broth ends up in the dump.
No worries. We've listed out other pantry staples if you run out of broth. With these 12 options, it's not tricky to find a substitute in no time for you!
#1 Vegetable Stock/Broth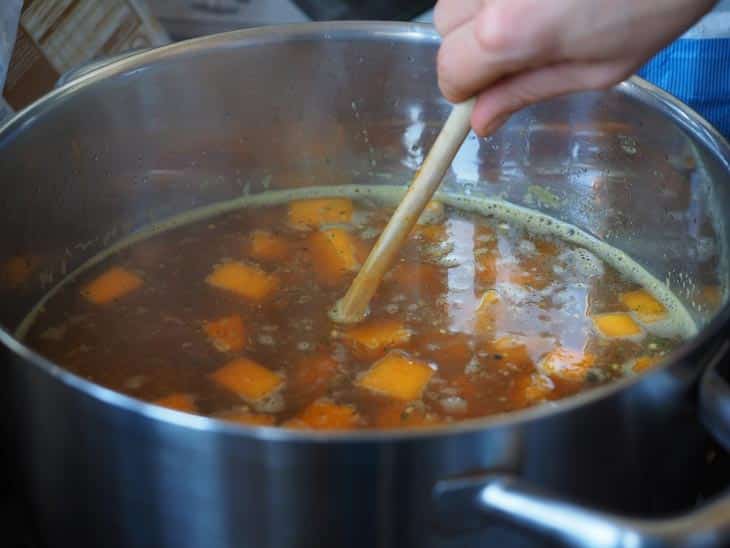 Can vegetable broth be substituted for chicken broth? Absolutely! When a smart cookie is unsure of his visitors' preferences, he makes a dish with the veggie stock.
What to use in place of chicken broth? Many often go for vegetable stock for its low salt content. It does, in fact, have a low salt amount.
As a broth indicates the bones in its contents, making veggie broth is practically impossible.
Vital nutrients, vitamins, and enzymes abound in vegetable stock. This will increase the sauce' and soup's nutrition.
Unlike dairy and meat products, this vegan-friendly stock is well-received by vegetarians.
Still, its flavor is somewhat superior to that of chicken. You'd better adjust the meals' taste when cooking.
#2 White Wine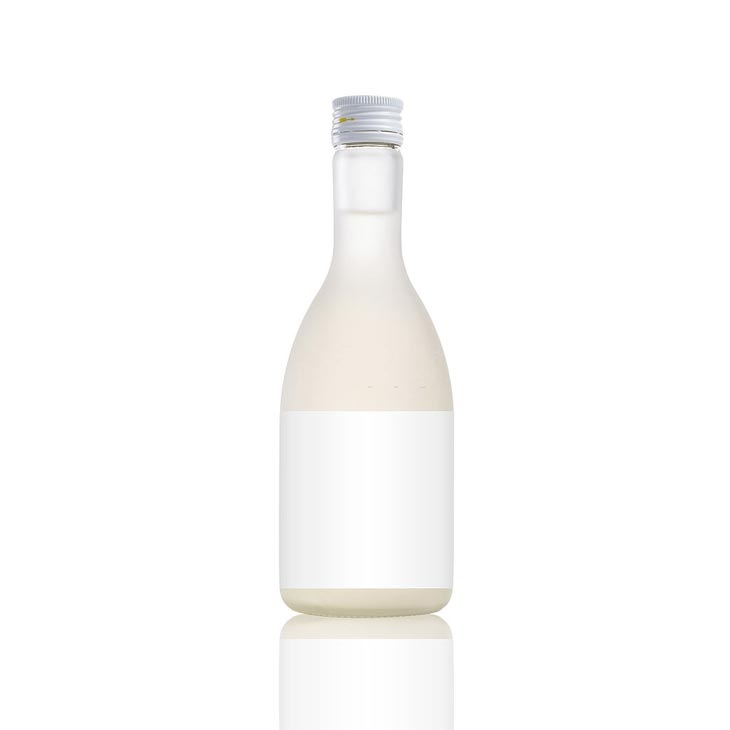 When you're in a jam, wine can be used in place of chicken broth, albeit the different flavors.
Cooking with dry white wine is popular, as is deglazing the pan. The recipes that call for less than half a cup of wine will work well with some dry wine.
Dry white wine has no residual sugar, meaning it isn't sweet. To make it, the winemaker lets the fermentation process finish until the yeast consumes all the sugar present.
There is no more sugar, so no sugary sweetness, and the wine is thereby dry.
However, don't overuse the wine in your dish. Adding lots of wine to your dish will overwhelm it in some way. As a result, wine can change the flavor profile altogether.
#3 Water and Salted Butter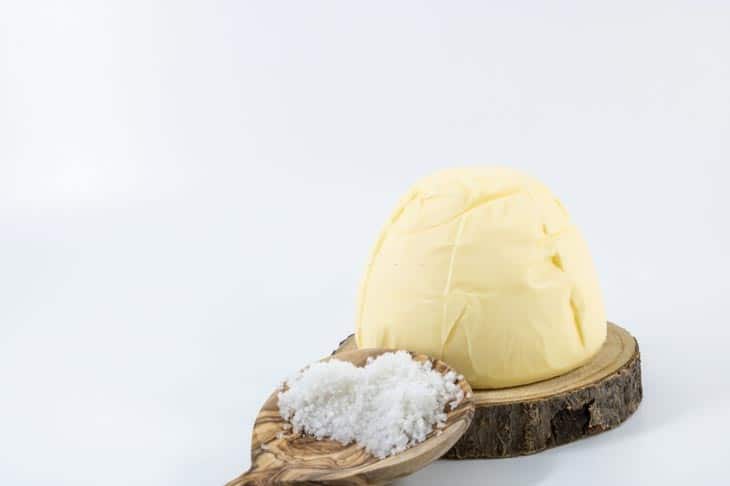 Salted butter is a jaw-dropping flavorful alternative. How it creates the amazing flavor can astound you at all.
Adding the salted butter is not tough. Just stick with a butter's tablespoon for every cup of water, and everything will be on the right track.
In recipes requiring the chicken broth as a core part, like soup, you should consider altering salted butter or not.
Therefore, tasting the dish before serving allows you to know whether you add extra flavor or not.
#4 Chicken Bouillon Cube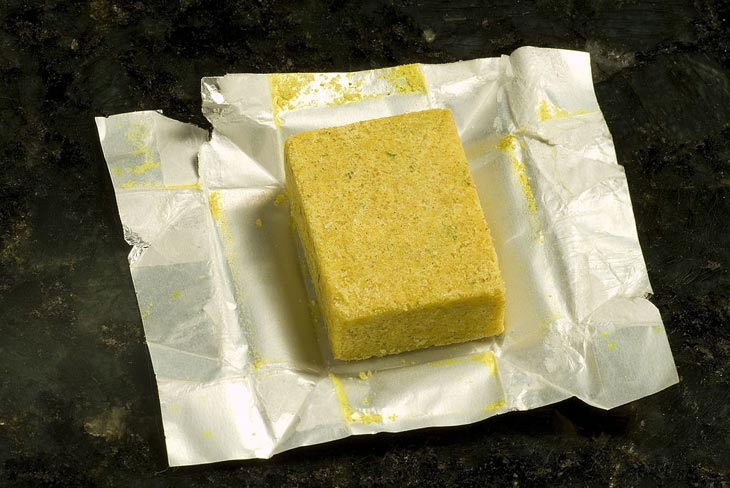 If you have the question in mind: ''what to substitute for chicken broth?'' Take up the chicken bouillon cube, which is a jaw-dropping choice with good taste.
They're dehydrated chicken stock that has been compressed into a cube. Once added, they will elevate the flavor in no time.
More importantly, everyone has a big fear of handling a huge mess while cooking. Adding a few cubes in the cooking liquid seems simpler and safer.
A cube in a cup of water is enough, and it's equal to a cup of chicken broth. Now, you've got the answer to the question: Can chicken bouillon be substituted for chicken broth?
#5 Coconut Milk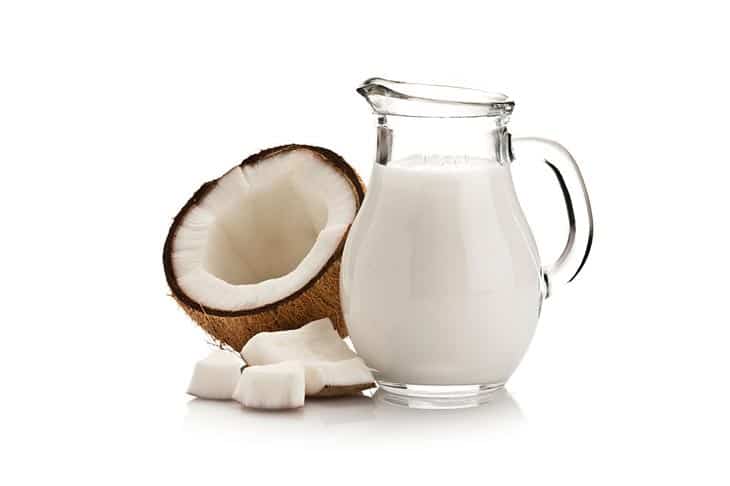 It originates from the mature brown coconuts' white flesh. This milk has a thick consistency and a creamy, rich texture.
This can be your go-to substitute if you don't have chicken stock. Its unique rich flavor will serve greatly in many African and Indian dishes.
Still, avoid overuse of coconut milk as it tends to be sweeter. Otherwise, it ends up with coconut milk-flavored meals.
Contemplate what recipes can go with this substitute. Water is better if the dishes can't get on well with this flavor.
Don't confuse this milk with coconut water in immature green coconuts. Coconut water contains about 94% water. It also has fewer nutrients and less fat than coconut milk.
#6 Aquafaba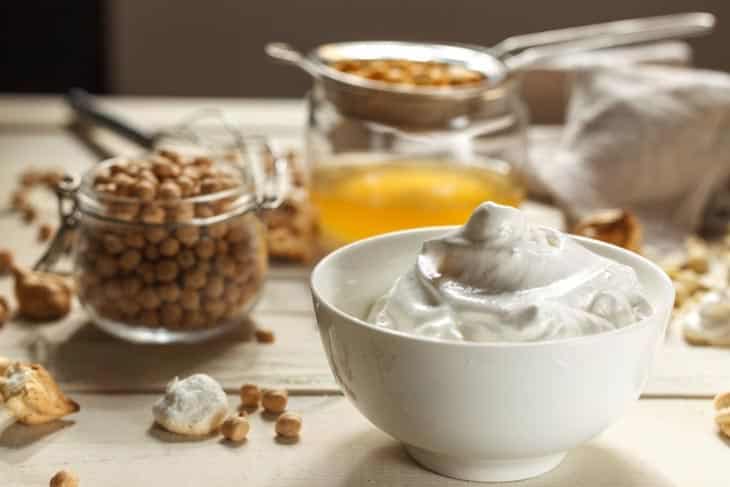 Aquafaba is probably unknown to most people. Few people indeed utilize it in their cooking.
What if you don't have any chicken stock on hand? With the liquid from your beans', can, or chickpeas added to your meals, getting a flavorful meal is still straightforward.
The starchy liquid has a stronger flavor than chicken stock. As a result, it's best to dilute it with a little water before pouring it into the pot.
Aquafaba can be used to replace eggs in baking and serve as a chicken broth substitution.
#7 Dashi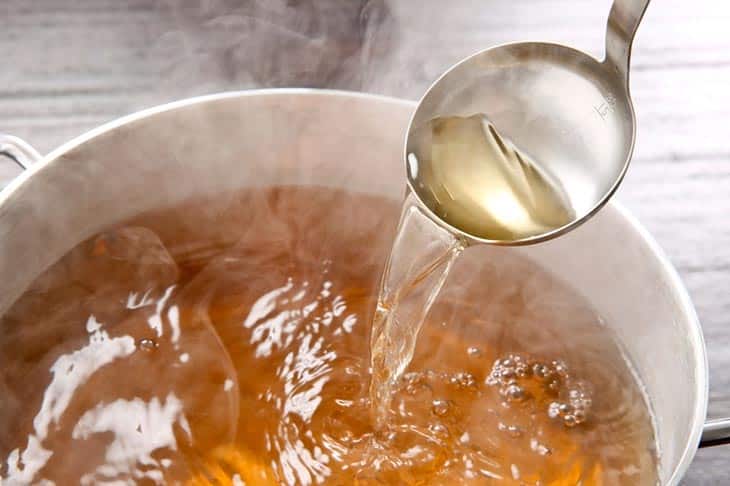 What to use if you don't have chicken broth? Dashi is a great idea. It spreads a real flavor with a little umami to your meal. It's a lesser-known Asian ingredient with two major forms: liquid and dry.
Interestingly, the taste it causes reminds you of seafood. On the other hand, whenever you need a big flavor kick to your meals, Dashi never disappoints you.
Nonetheless, avoid using much as its overpowering flavor can ruin your dish.
To perfect its flavor, mix it with a little water until it tastes the way you need.
#8 Herb Water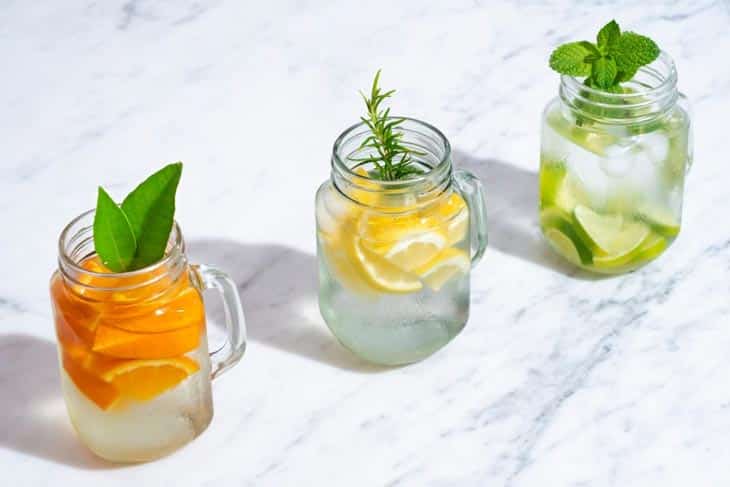 Regular water with butter or herb water is always a good chicken broth replacement.
Go for these herbs: thyme, basil, oregano, parsley, or tarragon. Just let it simmer in the water releasing all these flavors.
Of note, dried herbs will be more flavor-packed and more concentrated. Meanwhile, fresh herbs need at least three times to ensure a bold flavor.
#9 Chicken Stock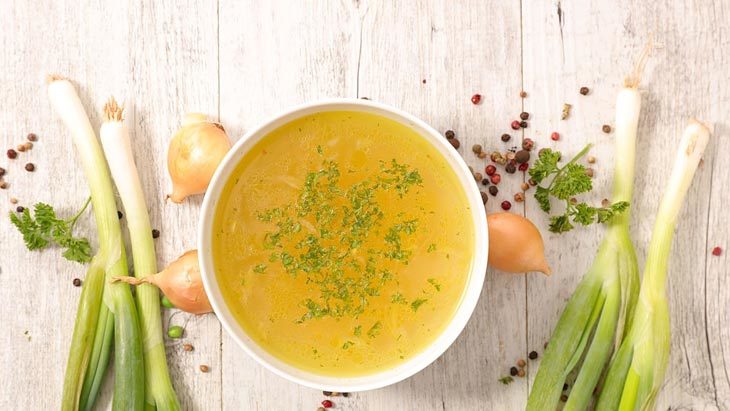 Chicken stock and chicken broth aren't the same at large. The broth is made by boiling the meat. Meanwhile, the stock is made by boiling the skin and bones with a high collagen amount accordingly.
The good news is that you could substitute chicken stock for chicken broth without sacrificing any flavor.
Still, chicken broth comes up with a slightly thicker consistency and will not be as runny against the stock.
Just replace the broth with the same amount of stock. No measurements are precise at large.
#10 Chicken Bouillon Granules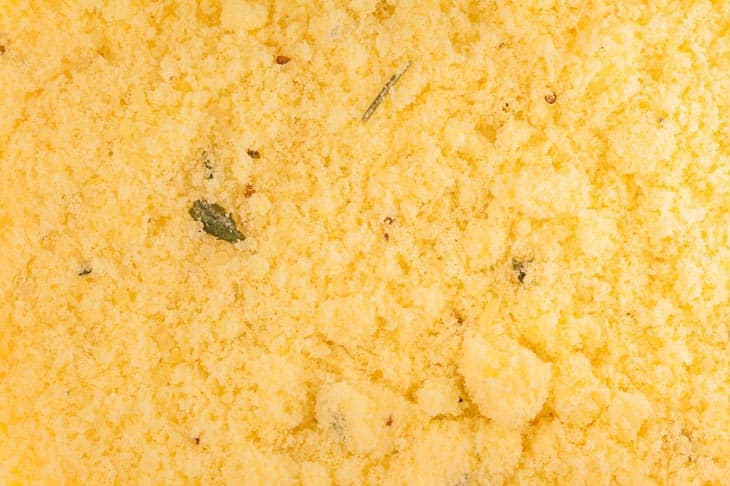 Even people keen on chicken broth often use chicken bouillon granules instead. Not everyone has time to get to the store in no time or make the broth from scratch.
Presumably, granules are quicker to get the same flavor as broth.
Beyond that, homemade chicken broth won't last long after it's made. In contrast, bouillon granules stay longer.
You may also like how little storage space the granules take up. Just small packets are enough for their storage.
#11 Chicken Broth Concentrate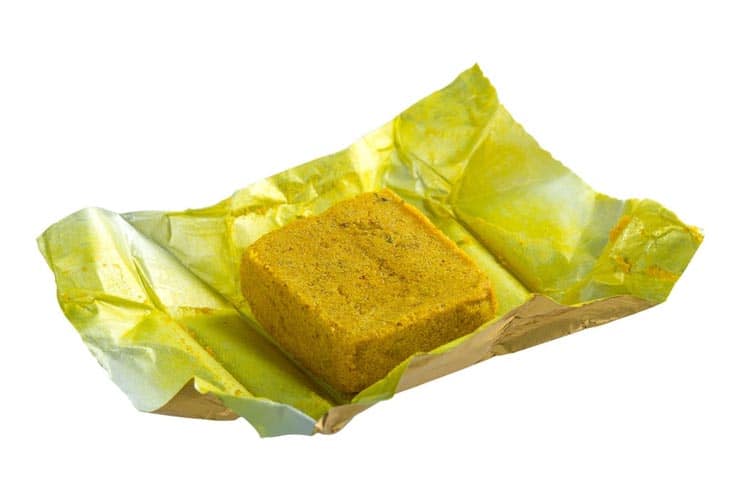 You will find chicken broth concentrate substitute in small packets at the local grocery store. Their form is just the dehydrated condensed chicken broth.
This one goes well with any recipe in your slow cooker or electric pot.
Like bouillon granules, you need to add them to some hot water. Their taste doesn't differ from the chicken broth's much.
In other words, there is no need to change the recipe. Applying it as a 1 to 1 replacement can do the trick.
#12 Beef Broth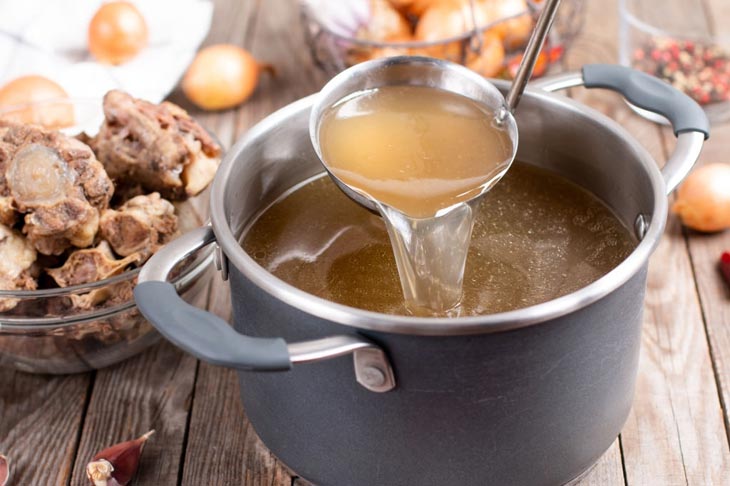 For a substitute with deeper and complex flavors, go for beef broth.
Interestingly, the natural umami and beefy flavors inside will freak you out. Somehow, it will enhance your dishes' flavor amazingly.
Beef broth is sought-after in many cultures, including Vietnamese food and Western cuisine.
If you want to dilute the beef broth down, use extra water accordingly. Thus, you won't enhance the meal's flavor profile too much.
You might substitute beef broth for chicken broth with the 1:1 formula to prevent overpowering your dish.