11 Best Chili Paste Substitutes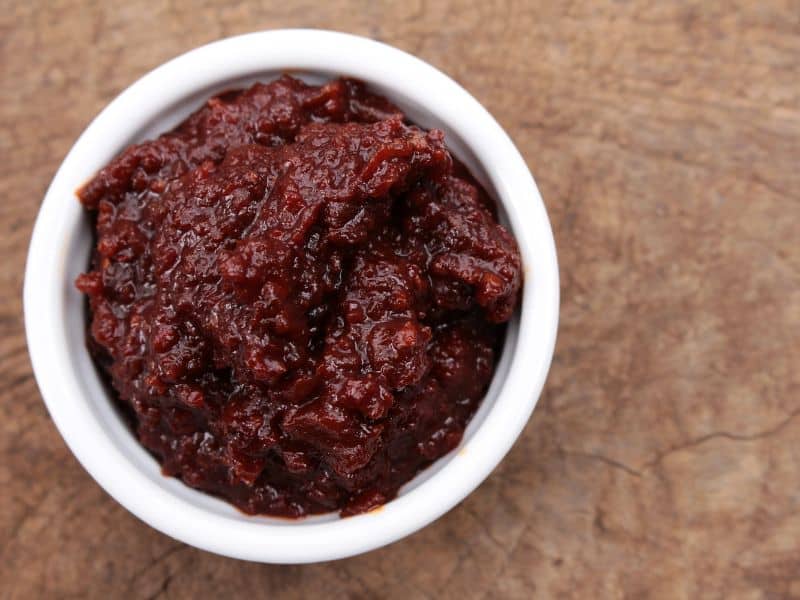 When seasoning or cooking dishes with a strong flavor, you surely can't forget the chili paste. However, this spicy ingredient is not always within your reach.
In this article, we would like to give you the optimal chili paste substitute to deal with the lack of this peppery substance. Read on to pick the best one that matches your recipe now!
What Is Chili Paste?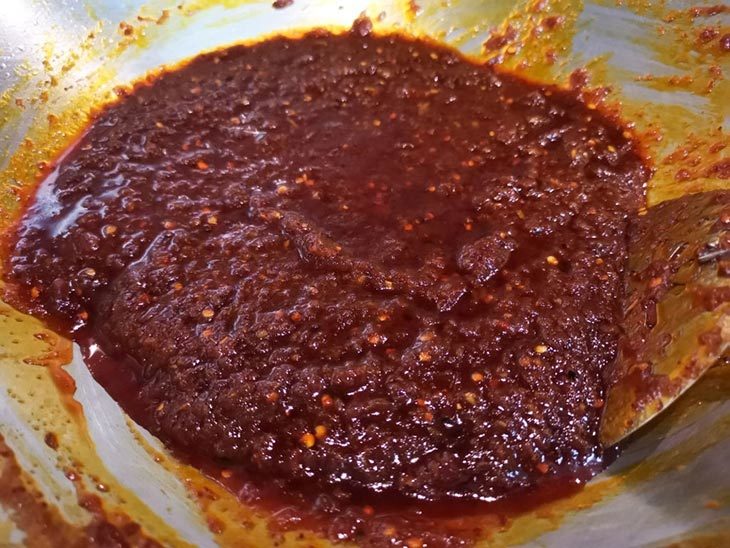 The most basic definition of this food is a cooking ingredient mainly containing chili pepper, which is also called gochujang.
To achieve the paste's proper consistency, people create a mixture of vinegar, salt, sugar, and chopped capsicum peppers.
Usually, it is a wonderful additive during cooking or when you want to season a dish.
Despite the huge interest in spicy dishes, many food enthusiasts can't tell the chili paste vs chili sauce apart. Briefly, we can say that the first one is thicker than the sauce.
You can enjoy your food with the sauce but only apply the capsicum in the cooking process. From this fact, we assume that you can answer the question "Is chili sauce the same as chili paste?" yourself.
No one can deny that gochujang adds a delicious taste to spicy food. However, you should be aware of the consumed amount to prevent potential health risks.
Best List Of Chili Paste Substitute
#1 Combine The Ground Cayenne Pepper With Ketchup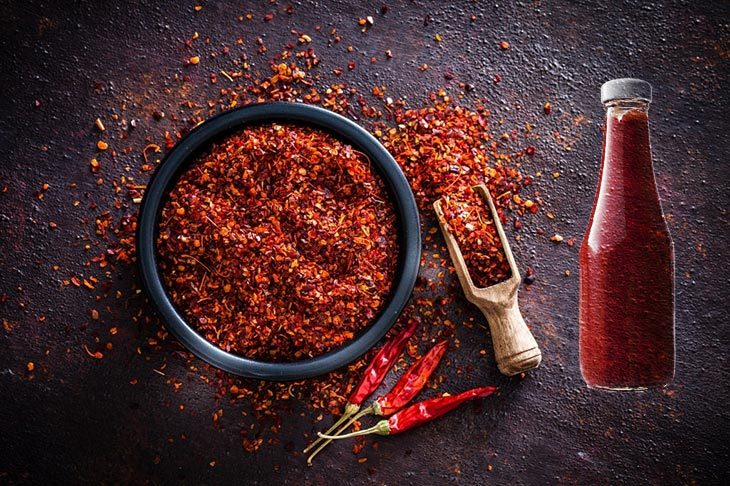 Among many options, the mixture of ketchup with ground cayenne pepper is an optimal chili paste alternative. You may find this idea strange. Yes, it is. However, this substitution will surprise you.
As we all know, gochujang is a pepper-based build-up from different food ingredients, so its taste is peppery.
On the contrary, ketchup is sweet since it includes primarily ripe tomatoes, vinegar, corn syrup, onion powder, and other elements.
Nevertheless, with only a few ratios of ground cayenne pepper, you can heat your ketchup and turn it into a hot condiment.
We suggest that you blend a cup of ketchup with no more than 2 tablespoons of ground cayenne for the best efficiency.
#2 A Mixture Of Crushed Pepper With Ketchup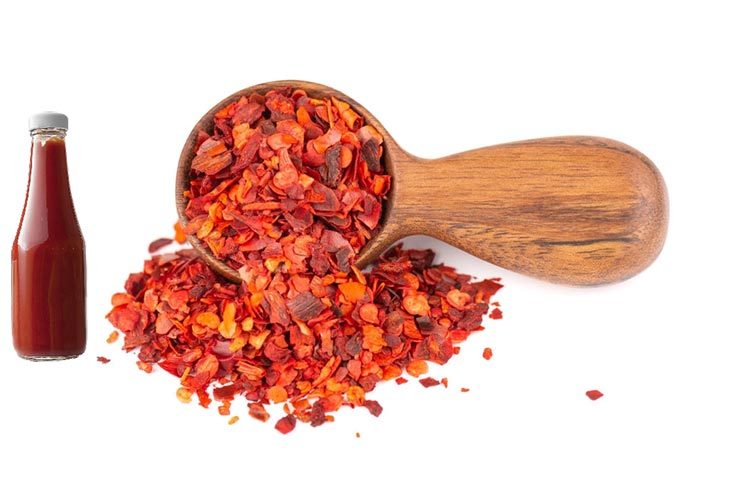 Sometimes, cayenne pepper isn't readily available to replace gochujang. In such a case, you can rely on the crushed red pepper flakes along with ketchup to save your spicy dish.
Normally, this decent chili paste substitution mostly comes from cayenne pepper.
The mixture's fiery flavor won't disappoint fans of peppery-taste food. However, since this combination has the ketchup ingredients in its components, it still releases a slight tomato-like sense.
For this reason, you should carefully consider adding the proper ratio of crushed pepper and ketchup condiment. Or else, the relatively sourness and sweetness of tomatoes will ruin the hot dish.
Making this substitute is easy as a piece of cake. Firstly, add pepper flakes to where you contain the ketchup. Make sure that the density of flakes equals that of ketchup.
Then, stir the mixture well. You can adjust the peppery flavor of the meal by modifying the amount of add-in pepper flakes.
#3 Curry Paste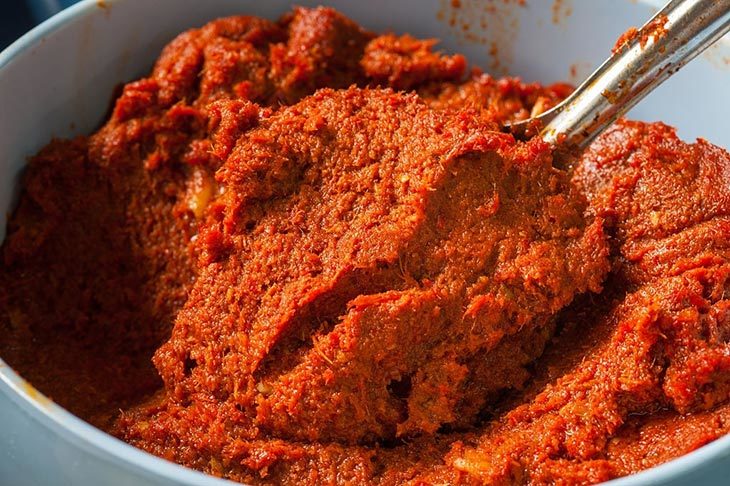 If you are interested in tasting Asian cuisine, especially Thai food, you won't feel strange with the curry paste.
Hence, Asian cooks regard curry as a wonderful Asian chili paste substitute. The curry we are mentioning here is the red curry paste.
Not only being an alternative for gochujang, the curry sauce even boosts the spiciness of your dishes. The more curry you add, the spicier your dishes. Thus, don't add too much curry paste, or you may burn your mouth.
#4 Calabrian Chili Paste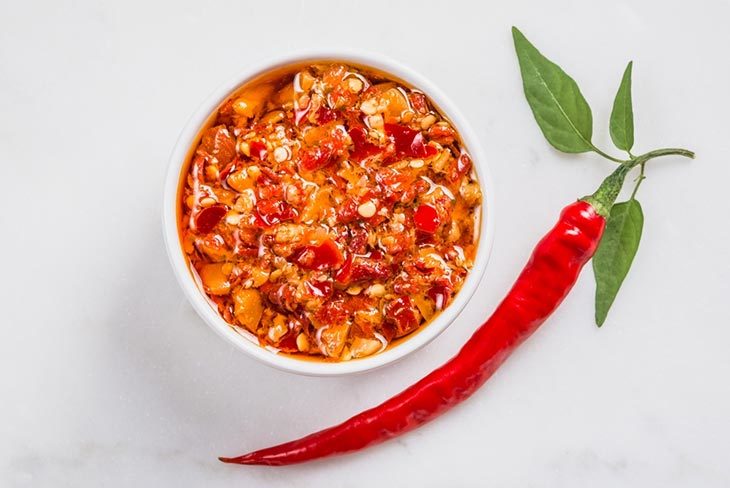 As for its name, this chili pepper paste substitute originates from Calabrian, Italy. The Calabrian native veggie offers you a chance to experience its spicy, salty, and smokey taste.
Before forming the Calabrian paste, you should dry the Calabrian peppers first. Next, crush the dried Calabrian peppers and olive oil to acquire the sauce structure.
What's more, you can put in salt or vinegar to match your taste.
#5 Sriracha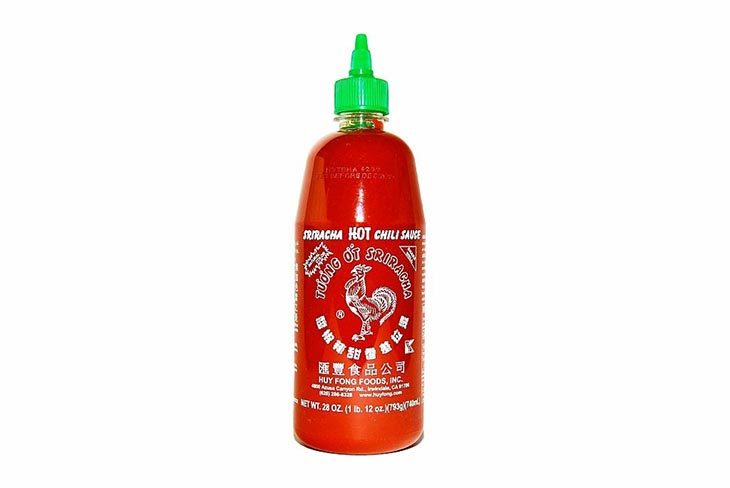 Sriracha is among the biggest spicy sauce brands globally, so it's not a surprise that it can be a great replacement.
Furthermore, this sauce consists of a high ratio of garlic in its texture, so it can also be suitable for garlic chili paste substitution.
We can see how chili paste vs Sriracha is different from each other. While the first one is thick and dense, Sriracha hot sauce looks watery and thinner.
Yet, you can still turn the Sriracha sauce into a paste-like condiment by adding sweet paprika to the substance.
To maintain the paste's effect when using Sriracha, you should level the portion of Sriracha, sweet paprika, and gochujang add-in to your food.
For instance, a teaspoon of sweet paprika must go with a teaspoon of Sriracha when replacing a teaspoon of gochujang.
#6 Red Pepper Flakes Without Ketchup
Here, we are talking about the raw red pepper flakes, which will bring a more fiercely hot flavor than the flakes mixed with ketchup.
The main ingredients of this chili pepper paste substitute are pepper flakes, especially pepper seeds. Don't underestimate the spiciness of the tiny seeds, and they will set fire in your mouth.
If you only apply the crushed and dried pepper flakes to your dish, you can't get the condiment's consistency like the gochujang. Therefore, you have to blend the flakes with soy sauce and a little sugar for the pasty form.
#7 Harissa Paste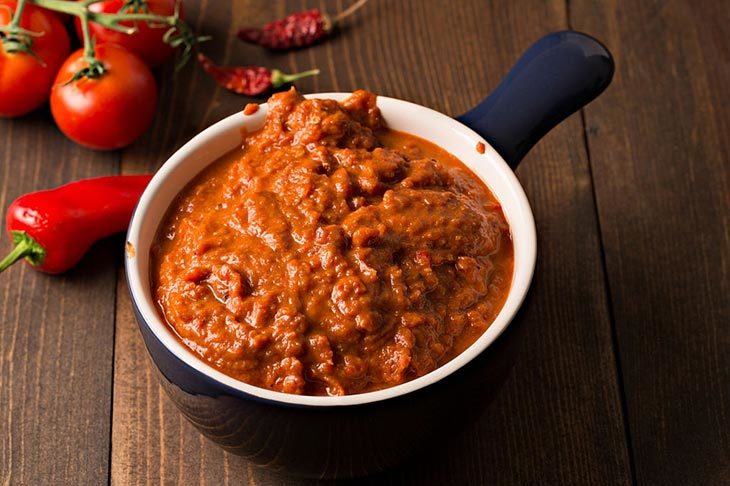 Do you still wonder, "What can I use instead of chili paste"? If you do, the African Harissa is your answer. This alternative can go well with salads and stews, or serve as a dip.
Although the Harissa includes similar chili paste ingredients like red chilies and garlic, it needs other additives like oil, cumin, coriander, etc., to fully form its flavor.
For this reason, besides the fiery taste, the Harissa will deliver a slight sense of sweetness.
#8 Tabasco Sauce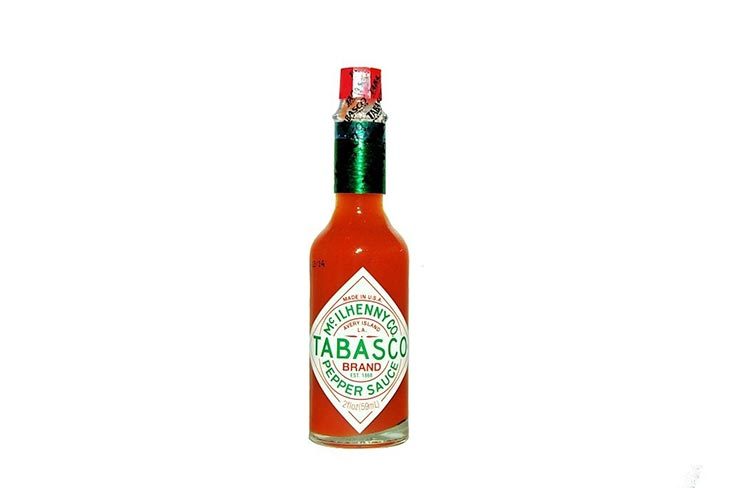 Like Sriracha, you can find Tabasco available in many restaurants, particularly ones serving Western cuisine like pizza, hamburger, or French fries.
Due to its commonness and peppery flavor, the additive can excellently replace gochujang when you want to make your dish fierier.
The Tabasco sauce is a combination of Tabasco peppers, salt, and vinegar. Because it is a sauce, Tabasco can't be as dense as gochujang. You should expect a quite watery texture when opting for this replacement.
#9 Spicy Tomato Paste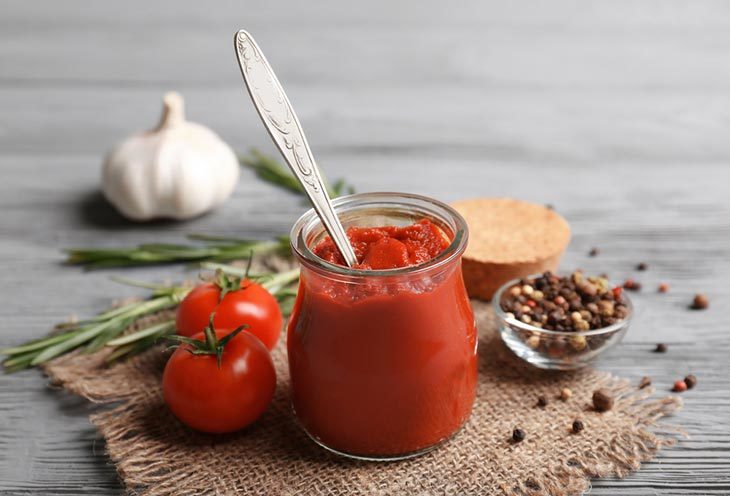 What is a substitute for chili paste? We suggest you choose spicy tomato paste.
Interestingly, despite having tomato as the primary element, the tomato sauce can be a wonderful spicy alternative for gochujang thanks to the paprika.
Moreover, the garlic and natural paprika flavors are other ingredients that contribute to the fiery taste of this paste.
When you apply this sauce to your food, you may have to concentrate on the spicy flavor because the spicy tomato paste is mainly tomatoey. The sweetness and sourness can dominate the spiciness.
#10 Louisiana-Style Hot Sauce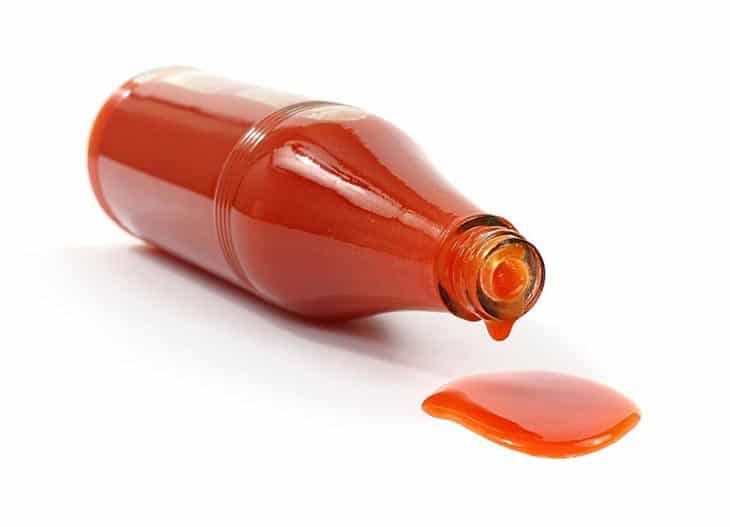 There are many native sauce styles in the world, like the shrimp paste in Vietnam, the Szechuan sauce in China, and the Hot sauce in Louisiana.
Hot sauce made with the Louisiana style consists of high-quality peppers, salt, and vinegar.
Honestly, it's hard to tell which local chilly sauce can be more widely recognized, but we can say that the Louisiana-style is the most suitable choice for various dishes.
As a result, it can be a notable Chinese chili paste substitute and the replacement for other spicy sauces and paste.
#11 Paprika Powder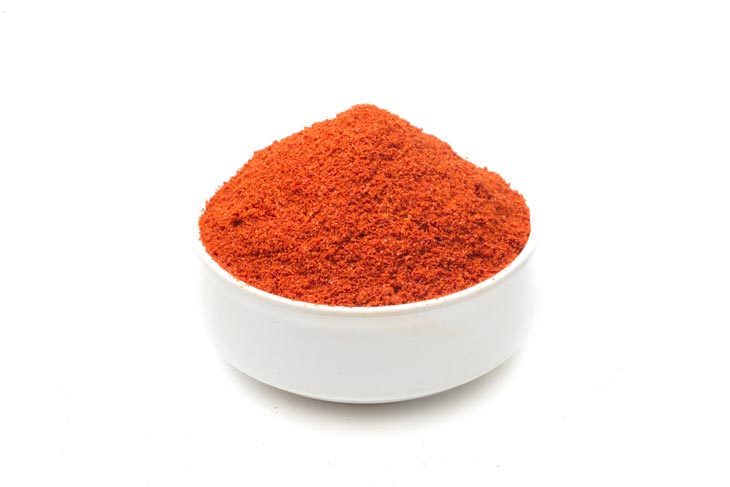 Paprika has a long history back to the 16th century in North America. No matter how many varieties of this fiery condiment species, Paprika powder often includes red peppers finely ground with their seeds, ovules, calyces, and stalks.
With almost every paprika's constituents ground together, the paprika powder can deliver to you the mouth-burning effect like the gochujang.
This powdered ingredient's usage is not different from chili sauce and paste. Specifically, you can rely on paprika powder as a seasoning and coloring substance in cooking.
However, if you don't like its taste, let's use other alternatives for paprika instead.
How To Make Chili Paste Substitute At Home?
A source of hot chili paste substitute is from your kitchen. Here is the tutorial on how to produce an alternative to chili paste by yourself:
Put capsicum peppers, onion, and garlic in a food processor. Then, activate the machine to cut the ingredients into tiny pieces.
Place the processed combination in a pot. Next, pour a proper amount of olive oil in.
Heat the pot for about 20 minutes under low temperature. Remember to evenly stir the mixture.
If the combination seems a little dry, you can add more olive oil. 
Keep stirring the mixture to prevent burning.
5 minutes before you stop heating the pot, you can try to add other additives for different flavors.
Once you finish the cooking, take out the paste and store it in a container.
Wait for the paste to cool off or put it in the fridge.