Finding A Suitable Chinese Five Spice Substitute
Dishes will not have satisfactory flavors without crucial seasonings. The five-spice powder has been a staple of Asian cuisine, especially in China. It can leave a long-lasting impression due to its unique flavor.
Hence, finding an exceptional Chinese five spice substitute gains high appreciation. It is not common sense to consider spices as the main ingredients.
Yet, they are among factors that set exquisite dishes apart from common ones!
They will not replace the Chinese 5 spice most perfectly. Exploring the same but different mixtures makes cooking much more interesting! The blog puts the top 8 alternatives under the spotlight.
How To Make Chinese 5 Spice Powder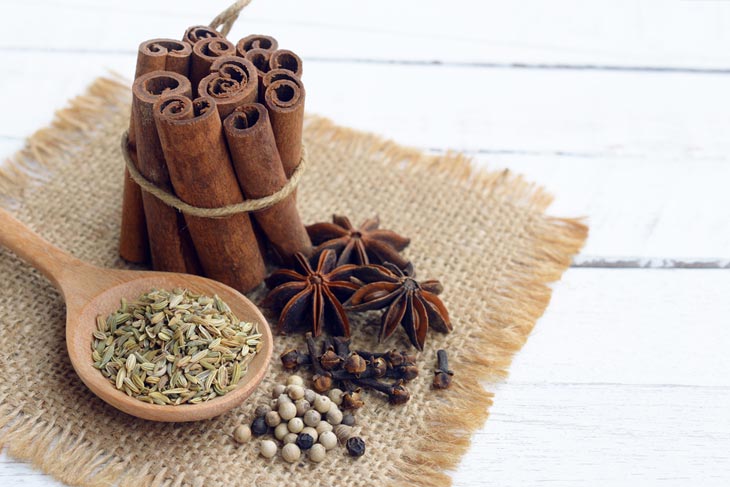 What Is In Chinese 5 Spice Powder?
You can know the number of components and the origin by name. Chinese 5 spice powder harmonizes flavors of sweet, bitter, sour, salty, and umami.
Chinese cinnamon is in charge of creating a spicy flavor with sweetness. Meanwhile, Szechuan peppercorns leave your mouth with numbing and peppery notes.
Cloves cool you down as you can enjoy the sweet flavor of fennel. The pungent aroma of star anise is a finishing touch!
What can you use Chinese 5 spice for? Its ingredients create an appealing interaction between yin (coolness) and yan (warmth).
It has relations to the five element theory. Along with the meaning of the internal and exotic connection, it supposedly brings back balance.
For this reason, people use it as a collection of healing properties. You can find it in the prescription of traditional medicines.
Yet, it has gained wide currency in many countries' cuisines, not only Chinese cooking. The balance among unique flavors can make dishes tastier.
Five-spice is widely used in Chinese cuisines. People from Hawaii, Vietnamese, and Taiwanese also use it for their dishes.
Indeed, many special recipes have leveraged its tangy aroma. For example, this blend makes roasted meats wear a 'yummy' scent!
Surprisingly, it can also pair well with roasted vegetables. Thanks to the unique blending of ingredients, such a simple dish can become more special within seconds.
Yet, the application to cakes and desserts can make you drop your jaw! Five-spice makes sugary things much more interesting with the bitter flavor and spicy sweet-and-sour taste.
It can enrich your experiences with food through striking layers of scents and flavors.
Instructions Of Making Chinese 5 Spice Powder
The process of making homemade Chinese five spice powder is simple. The right way is waiting for you to combine knowledge with your creativity.
The following formula is for your reference. It is like you learn to walk before running. Once you master the basics, the process can speed up itself!
It is not possible to cook with imagination. Thus, the first thing is to have all the ingredients. Remember that they should all be in the form of powder.
Szechuan peppercorns: 2 teaspoons
Star anise: 5 to 6 whole seeds
Ground cloves: 1/2 teaspoon
Ground Chinese cinnamon: 1 tablespoon
Ground fennel: 1 tablespoon
Detailed Steps:
A dry skillet or wok is what you need to toast Szechuan peppercorns.
Stirring under medium heat usually takes about three minutes. Or, the pungent aroma will inform you of when to finish.
Grinding star anise and toasted Szechuan peppercorns is the next step. You can use a blender, pepper mill, or spice grinder.
Then, a fine-mesh strainer helps you sift uneven pieces. The blended seasonings will be much finer powder.
The finishing touch is to pulverize all five ingredients in a blending tool.
We recommend storing them in an airtight container and a dry, cool place. You should avoid putting it under direct sunlight. As long as you follow this simple rule, it is for long-term usage.
Top 8 Alternatives Used As Chinese Five Spice Substitutes
It might raise whether it is necessary to find a substitute for five spice powder.
The answers encompass many aspects to approach. This seasoning marks its nearly irreplaceable role due to its distinctive flavor profile.
You might not have the one-of-a-kind mixture around. Diversifying choices saves you from such passive situations.
Moreover, different ingredients have different tastes. New flavors might lead you to striking creations of dishes. It is a joy for those who are passionate about cooking.
The following list covers the top 8 ingredients. You can use one of them as a five spice powder alternative.
1. Star Anise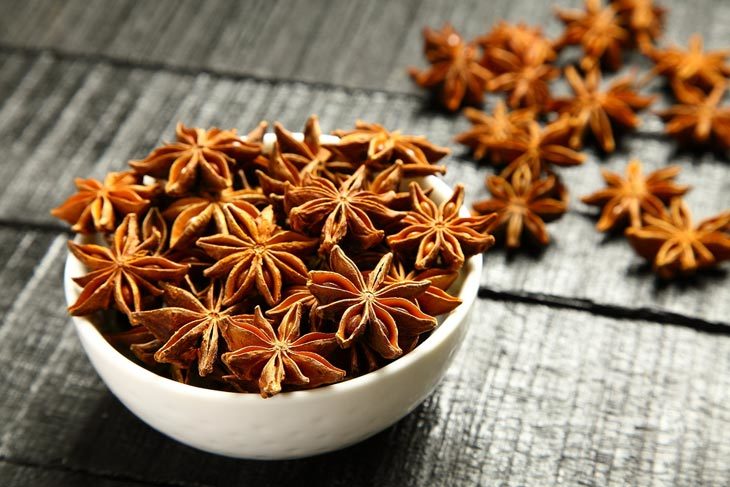 Tasting star anise flavor, you will find the warmth of spiciness and sweetness in your mouth. It is same-same with the flavor of licorice, clove, and fennel.
Along with the peppery notes, star anise shows up as an excellent candidate.
If the recipe needs a tablespoon of Chinese five-spice, the same amount of star anise can do a good job!
Yet, there is no perfect Chinese 5 spice alternative. If possible, you can blend it with onion to add peppery notes. Also, mixing it with nutmeg, ginger, cinnamon, etc., can refine its flavor.
2. Baharat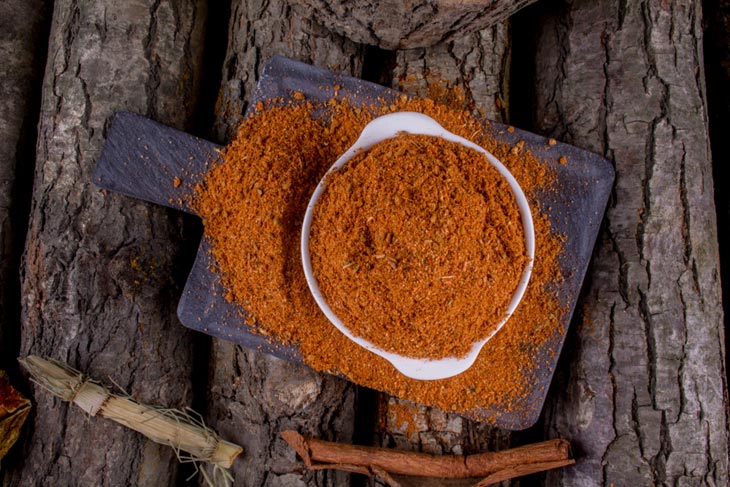 The world of cooking has space for mutual learning and creativity. While five-spice powder has its origin in China, Baharat is a popular blend in Middle Eastern cuisine.
The variety of ingredients explains why Baharat is a great Chinese five spice powder substitute.
The taste coming first is the sweetness of cardamom. Then, your mouth might be numb due to the spiciness of ginger, allspice, paprika, and so on. The tangy aroma of cloves marks its impression!
The depth of flavor in Baharat is more to explore as it is also made of black peppercorns, nutmeg, turmeric, coriander, saffron, etc.
You might use a one-to-one ratio usage to take over the replacement of the Chinese spice mixture!
3. Za'atar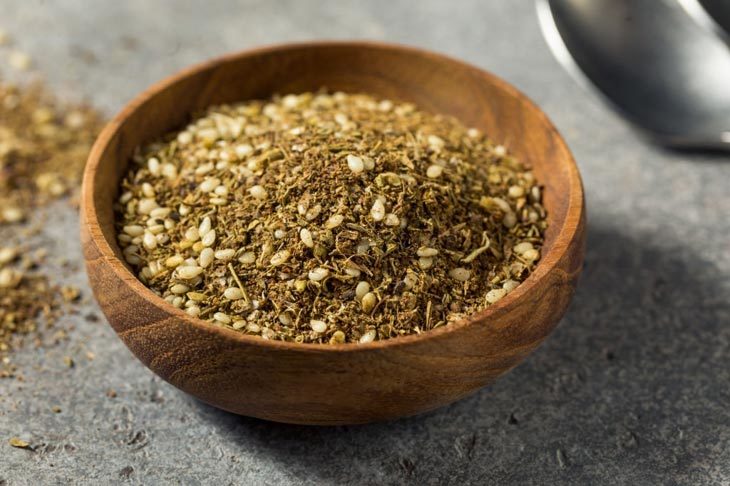 Za'atar is a strong-flavored spice and herb mixture. There are many versions of how to make this blend. Yet, the popular ingredients include sesame, sumac, salt, etc.
For the best alternation, the ratio is worth consideration. If your dish calls for a tablespoon of five spices, you will only need a teaspoon of Za'atar.
4. Allspice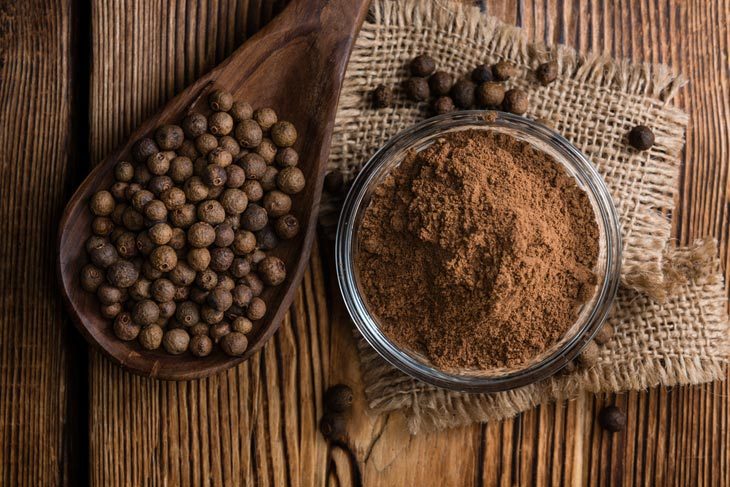 It is not rare to have the absence of Chinese five-spice powder in your kitchen. But it is if you do not find any allspice!
It has cinnamon, cloves, pepper, and nutmeg blending flavors. The tangy spiciness and sweetness add impressive warmth to the tastes and scents of your dishes.
A half tablespoon of allspice can replace a tablespoon of Chinese five-spice powder. So, is five spice the same as allspice? The answer is that they are besties and can exchange each other's jobs.
5. Garam Masala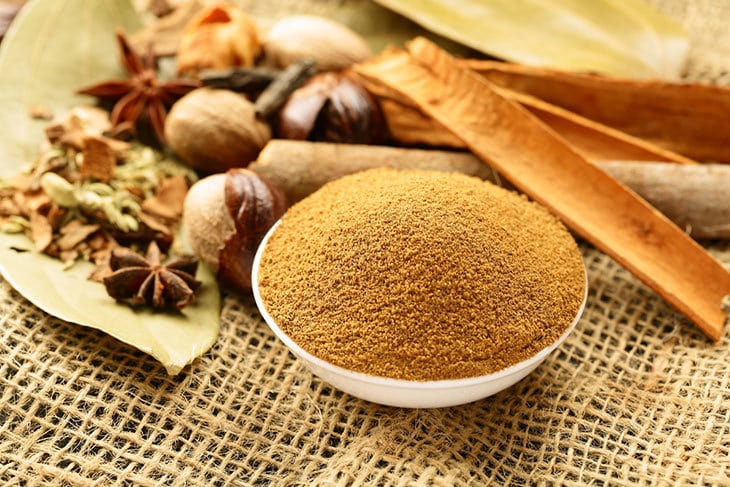 Chinese 5 spice has another good friend from South Asia, Garam Masala.
It is a blend of fennel, cloves, cinnamon, cumin, red chili, etc. Such an interesting mixture of notes is a considerable substitution for Chinese five spice.
A half tablespoon of Garam Masala can make up for a full tablespoon of five-spice powder.
Besides, you can add star anise, fennel, etc., to the combination to enhance flavors. If so, the ratio needs modifications!
6. Ras El Hanout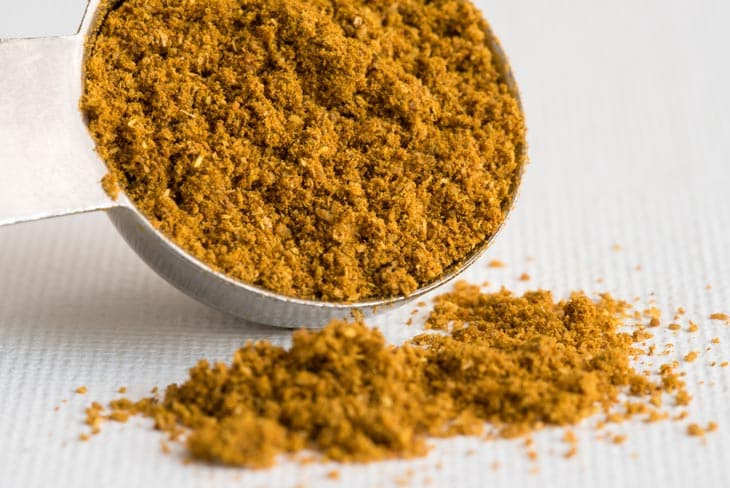 Among all substitutes for Chinese five-spice, Ras El Hanout might be the most international! You will find its various forms in Tunisia, Algeria, Morocco, etc.
Though there is no certain formula, some ingredients seem to be part and parcel. It is usually made of cardamom, cumin, clove, cinnamon, nutmeg, allspice, ginger, chili peppers, etc.
The signature taste of Ras El Hanout is extreme sweetness and spiciness. For this reason, you need a half tablespoon or a teaspoon of Ras El Hanout as a tablespoon of Chinese 5 spice.
7. Sichuan Peppercorn And Fennel Seeds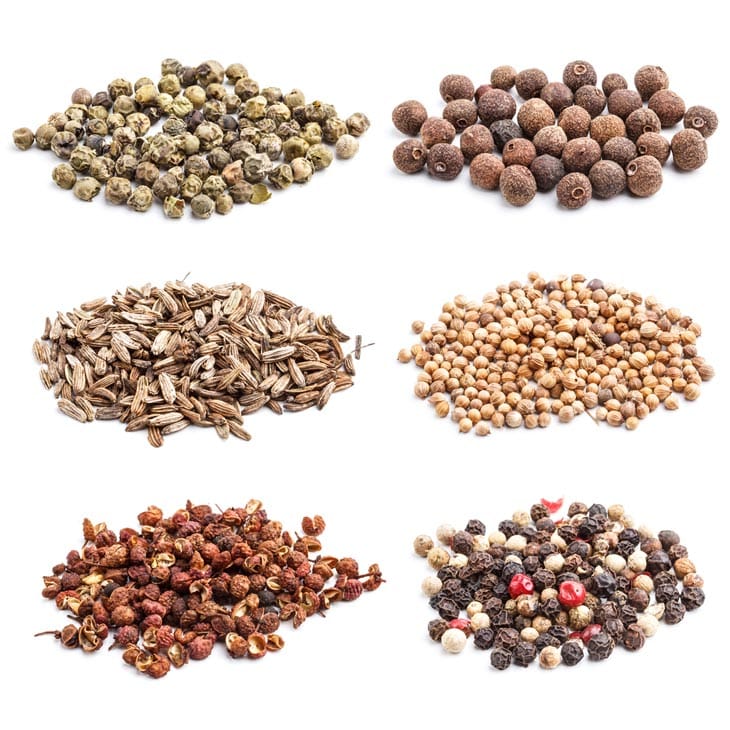 The 'handshake' between Sichuan peppercorn and Fennel seeds can compensate for the absence of five-spice powder!
The taste of this blending leaves you with bitterness, sweetness, and sourness. It can create the same effect as what the Chinese powder does.
There might be some difficulties with finding Sichuan peppercorn. Don't worry; the black one is a great alternative.
If your dishes need a tablespoon of Chinese 5 spice, you can use ground Sichuan Peppercorn and Fennel with a half tablespoon each.
8. Dill Weed And Cinnamon Sticks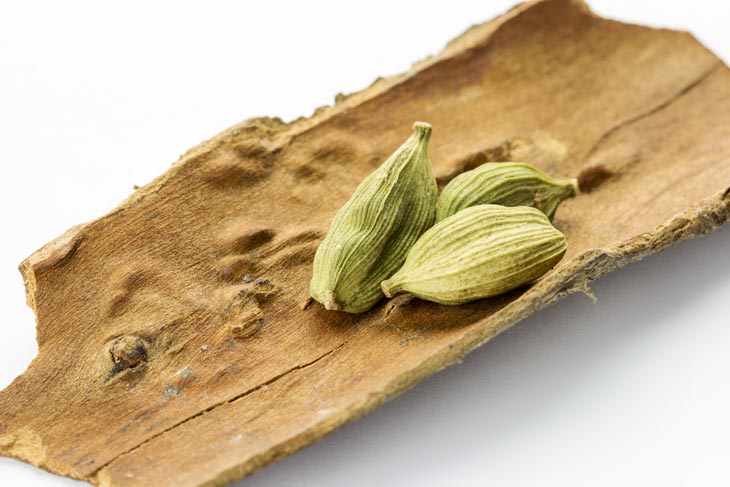 What do dill weed and cinnamon sticks taste like? It is a spicy, sweet-and-sour mixture.
It will please not only your mouth but also your nose. The distinctive aroma marks its impressive addition to any dish.
If a tablespoon of five-spice powder is in need, you can replace it with a half tablespoon along with one cinnamon stick or two.
This mixture is a superb substitute for 5 spice powder with all the information mentioned above.
Conclusion
Chinese Five Spice has been a popular mixture in Asian cuisine for its rich flavors and unmistakable aroma.
The meanings behind the blend of spices can also surprise you with the good effects on our health.
The blog walks you through not only useful information about this exceptional seasoning. You can find out which is the most suitable Chinese five spice substitute.
It saves you from passive situations where you cannot make the best tastes due to running out of ingredients.
Varieties of choice help you win back the proactive role in cooking!