Cotija Cheese Substitute – The Best Alternatives In Cooking
If you are a huge fan of Mexican cuisine, especially the cheeses of Mexico, you must have known about Cotija cheese. Cotija is used as a topping for Tacos, Enchiladas, and salads. Corn and Cojita – a perfect combination – can be found in Elotes, corn dishes, and corn salads.
Not only that, but it also goes well with chicken, steak, or seafood. Further than that, it is frequently served with veggies like Zucchini or Avocados in Guacamole.
In case you suddenly run out of this ingredient, and you are wondering if there is any Cotija cheese replacement or not. The answer is yes! There is a wide range of alternatives for it! Scroll down to find out your best Cotija cheese substitute now!
What is Cotija Cheese?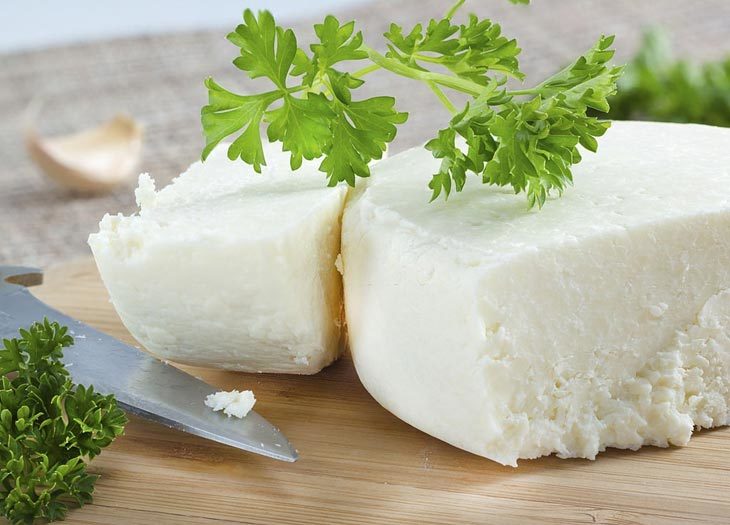 "What is cotija cheese", "what does cotija cheese taste like?" might be the very first questions that pop up in your mind when asking about it.
In fact, it is among the famous dairy products that originated in a Mexican town. Because it is produced by hand, each batch has a slightly different flavor and texture. It's a crumbly white cheese with a strong, dry feel.
The texture and flavor of this queso vary depending on whether it is fresh or aged. The fresh one has a texture comparable to feta, whereas the aged one has a texture akin to parmesan.
Since the queso is among Cow's-milk cheeses, it has a salty and distinct flavor. Its fresh flavor is similar to that of feta, while its aged flavor is comparable to that of parmesan.
Recommended Cotija Cheese Substitute
Feta Cheese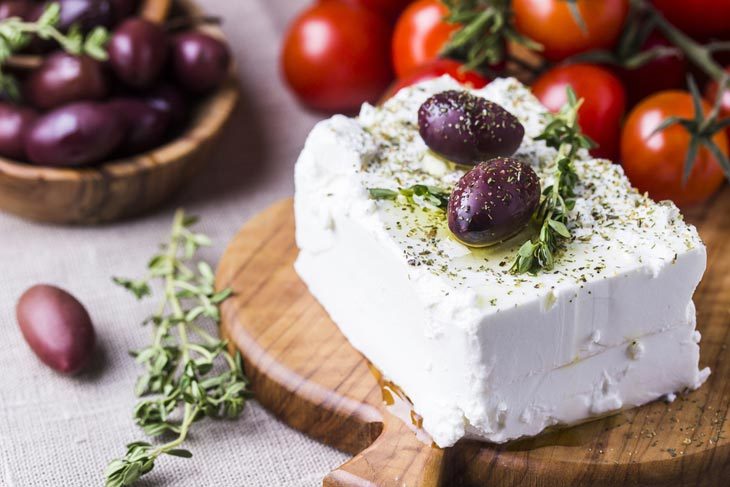 As an Animal-based fermented food, Feta cheese, which is made from sheep's milk or a combination of goat and sheep milk, has a salty, acidic flavor and a distinct scent that is comparable to cotija cheese. Aside from that, the texture of this kind is crumbly and gritty, making it ideal for sprinkling over salads, soups, roasted vegetables, and pasta.
Queso Fresco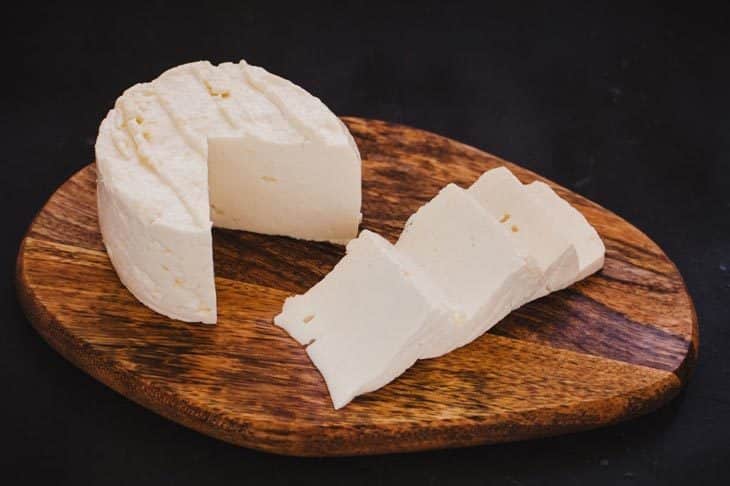 Because queso fresco has a somewhat salty flavor but a milder flavor, it's a solid reason why it would be an excellent cotija cheese alternative. Remember that it's not as salty as Cotija, so taste your meal and season with sea salt if necessary.
Related article: 10 Best Alternatives For Queso Fresco Substitute Will Make You Surprised
Queso Oaxaca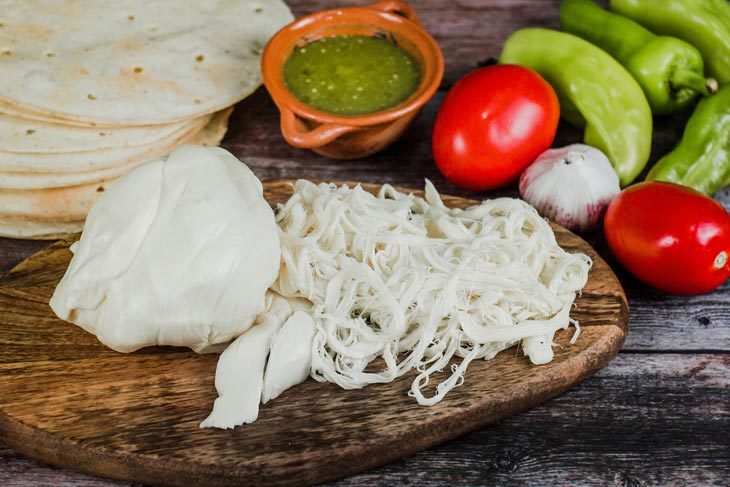 Another substitution is Queso Oaxaca. It is named after the Mexican state of Oaxaca, where it was initially produced. The Dominican friars who lived in Oaxaca introduced the string cheese method (pasta filata) from Italy, which is used to make mozzarella, to Mexico.
They utilized cow's milk instead of water buffalo milk since water buffalo milk was unavailable. The product comes in a variety of forms and sizes.
Queso Oaxaca is frequently used in Mexican cuisine, particularly in quesadillas and empanadas, where it is melted and filled with additional ingredients like huitlacoche and squash blossoms.
Cotija Molido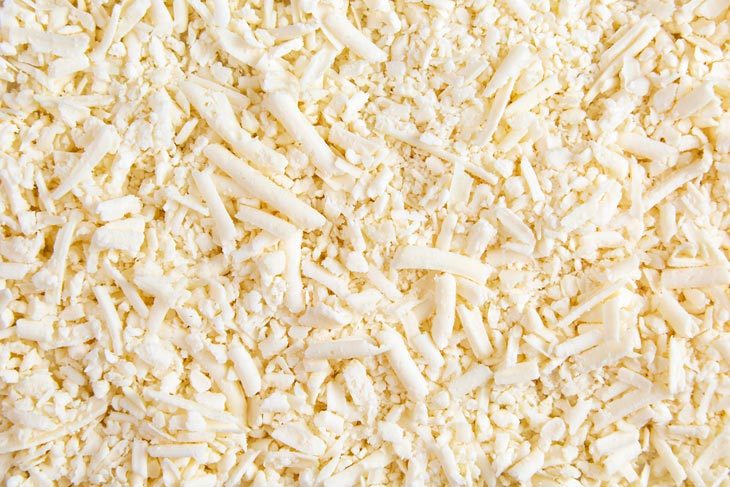 Cotija Molido is the ground version of Los Altos' renowned Cotija.
This aged, salty, and sharp product is crushed to a finer texture for use in soups, pasta, and moles, as well as as a pizza topping.
Tofu Cotija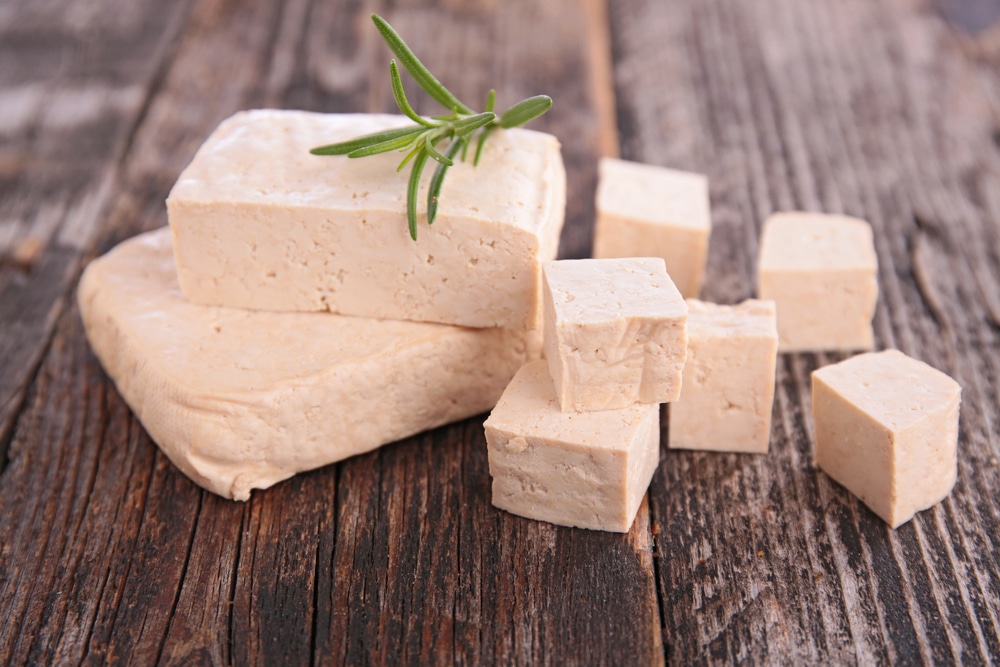 This mild, salty, and slightly acidic queso goes well with almost any Mexican dish. It is a delightfully crumbly, umami-flavored topping on all your meals. This is also a vegan sub for cotija cheese.
The vegan substitute is a popular topping in Mexican cuisine because of its ability to provide a savory, rich, and fresh flavor to dishes.
Vegan Cotija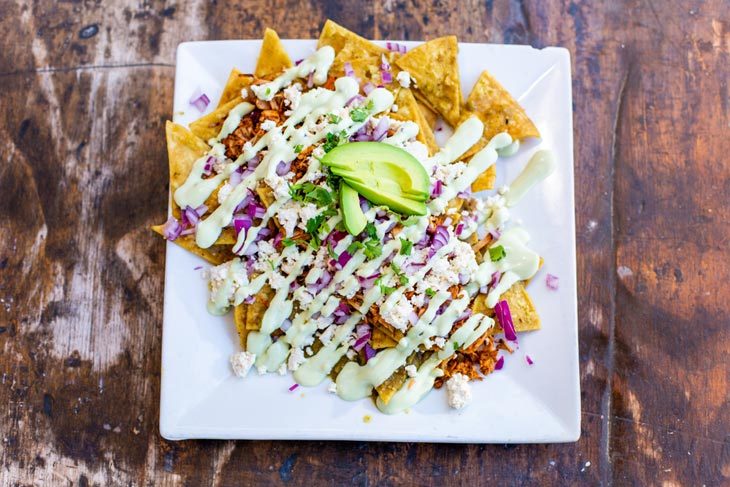 This crumbly vegan queso cotija is salty, sour, and crumbly. It's tasty, although these probiotic foods have no dairy. It's great on sopes, chilaquiles, enchiladas, gorditas, salads, and pasta dishes. This version is similar to cotija cheese; therefore, it is a perfect alternative for vegans.
Taleggio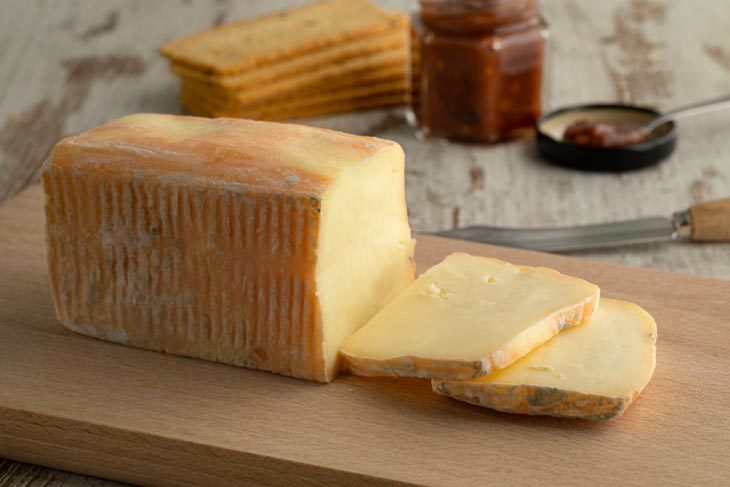 Taleggio is an Italian smear-ripened semi-soft washed-rind queso called after Val Taleggio. This alternative has a thin crust and a powerful scent, yet it has a moderate flavor and a unique fruity tang. Tallegio is also among what to use instead of cotija cheese.
Cottage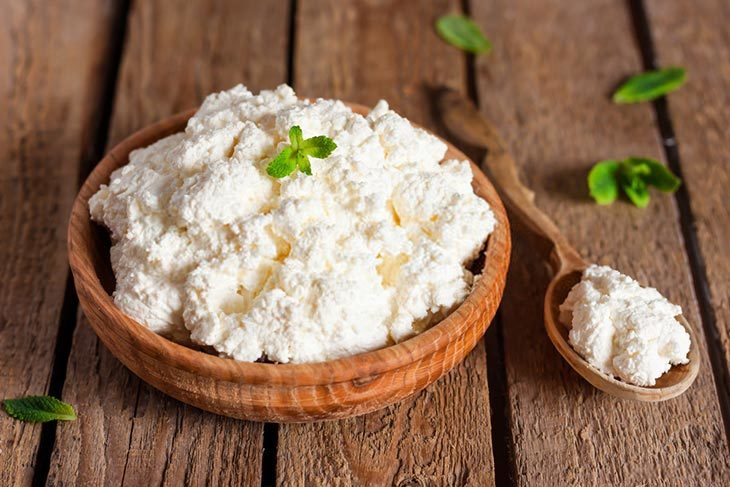 Cottage has other names like whey and curds. To form Cottage, people will drain the cow's milk instead of pressing in order to form the curd. Hence, the whey's part and curds still remain.
The main point that differs Cottage from other names in the same category is the "dressing" that is added to its curd grains.
Related article: How Long Does Cottage Cheese Last? Is It Longer Than You Expect?
Wensleydale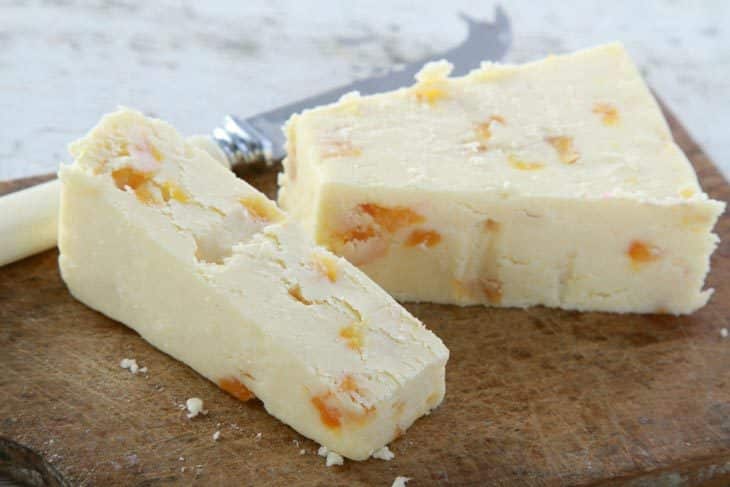 Wensleydale's flavor pairs well with sweeter vegetables, such as sweet apples, which is an ideal Cotija cheese substitute for salad. Cranberry Wensleydale, which has cranberries in the queso, is a popular combination found in many restaurants and delicatessens. The phrase "an apple pie without the cheese is like a kiss without the squeeze" comes from Yorkshire, where apple pie is often served with white Wensleydale.
Pecorino Romano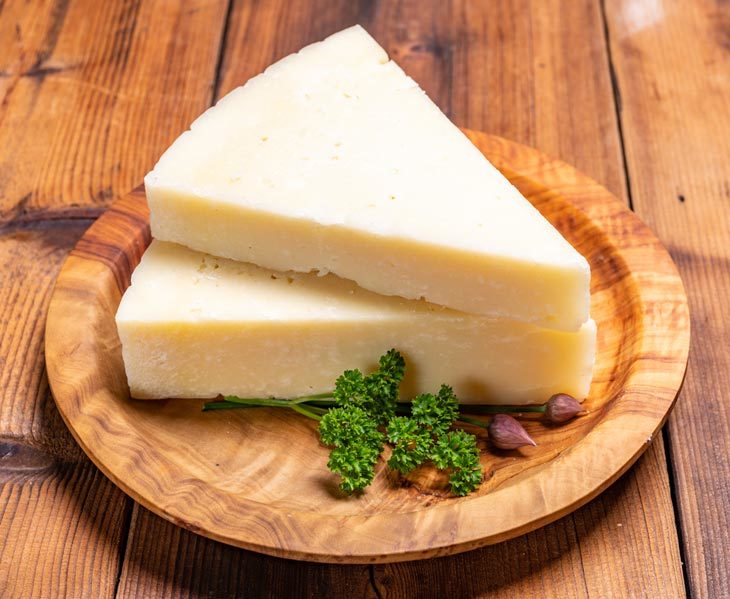 Pecorino Romano is a hard, salty Italian queso manufactured from sheep's milk. It is commonly used for grating. Among other types of Romano cheeses, Peronico is the closest cheese to Cojita because of its strong and salty flavor, along with its non-melting ability.
Grana Padano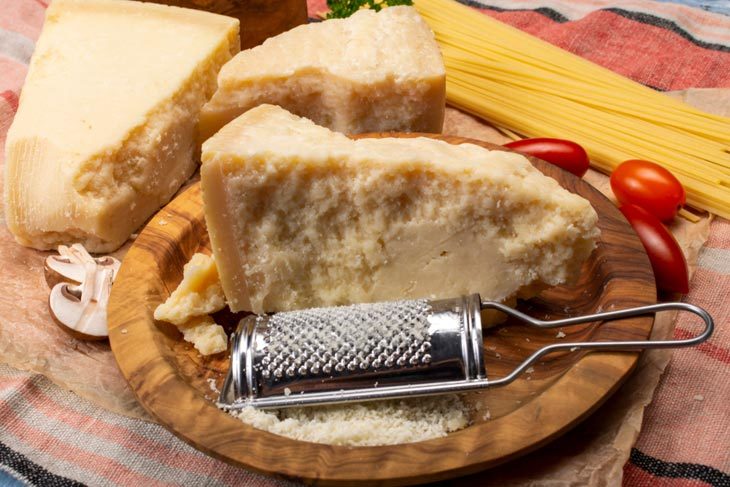 Grana Padano is similar to Parmigiano Reggiano from the Po River Valley in northern Italy. Compared to Parmigiano Reggiano, its manufacture is governed by less stringent rules. This hard, crumbly-textured substitution is created from semi-skimmed unpasteurized cow's milk using a natural creaming technique.
Romano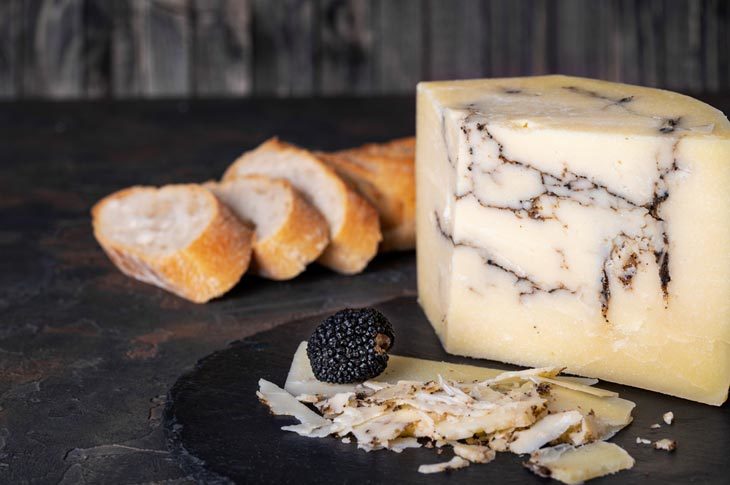 Cow, goat, or sheep's milk are used to make Romano queso. It must have a moisture content of less than 34% and a milk fat content of at least 38%. To get the desired level of milkfat, add or subtract cream, skim milk, and dry milk, as well as water.
Parmesan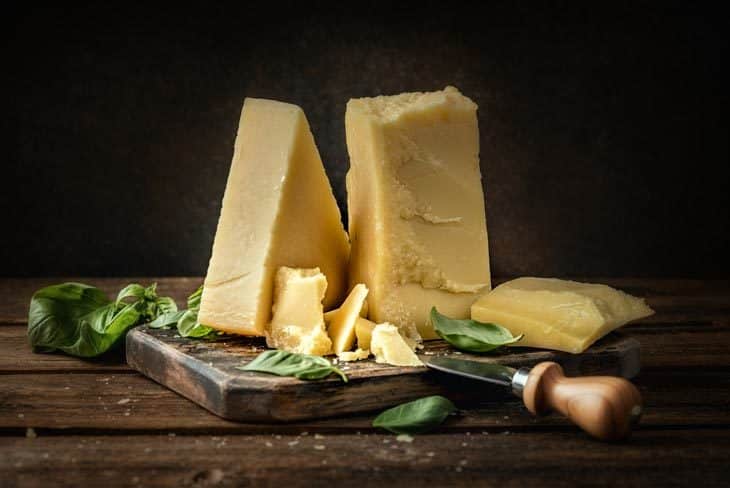 The Parmesan is placed in a stainless steel spherical form, which is tightened with a spring-powered clasp to preserve its wheel shape.
The only addition authorized is salt, which the queso absorbs while being buried in brine tanks filled with Mediterranean sea salt to near-total salinity for 20 days. These kinds of sour foods are two years old on average.Additionally, this daily product is made on a daily basis and has a wide range of natural variations.
If you are wondering, "Is cotija cheese like parmesan?" The answer is yes. This is perhaps the closest cheese to Cojita regarding saltines, flavor, and texture.
Specifically, Parmesan is the best substitute for cotija cheese, especially the aged ones. Furthermore, parmesan would bring your salad to a new level!
How To Make Homemade Cotija Cheese?
Ingredients:
1 quart of milk
1 electric mixer and a big cooking pot
12 cup salt, 1 tablespoon rennet
1 gallon of cheesecloth
1 qt. cooking water
1 qt. cooking thermometer
1 qt. cheese press
1 qt. of hot water
Step By Step Guideline:
Warm the milk in the cooking saucepan to 100 degrees Fahrenheit.
In a glass of milk, dissolve the bacteria culture tablet and calcium chloride.
Ensure that the milk is kept at a consistent temperature.
Pour the thickened milk into the electric mixer and blend for around 20 minutes. Before mixing the ingredients, season with salt.
Get the rennet and mix it with some cold water. Pour it into the milk mixture and thoroughly mix it in.
After that, remove the pot from the heat and set it aside to cool for around 60 minutes.
The mixture will convert into little curds once it reaches room temperature.
Cut the curds into tiny cubes and strain the whey from the curds using cheesecloth. You'll have firm queso curd on your hands.
Allow them to air dry. After that, the food is ready to be served.
FAQs
Is Cotija Cheese Vegan?
Well, it is not vegan. As we've mentioned above, its main ingredient is cow's milk which is definitely not for vegetarians. This is also one of the reasons that explain why people look for substitutions to use in their recipes.
Is Fresco Cheese the Same as Cotija?
Although the two of them can be substituted for each other, they have certain differences. In terms of texture: Queso fresco has a softer, moisture texture than the other one, which is drier and harder.
Nevertheless, queso fresco can be produced with cow's milk or a mix of goat and cow milk, while the other one is often made with cow's milk.
Conclusion
Overall, this article has provided you with a great list of alternatives for your recipes that need Cotija. Hopefully, you can pick out the best cotija cheese substitute for our meal! See you soon with some more world cuisine blogs.