Which Is The Best Creme De Cacao Substitute? 12 Greatest Picks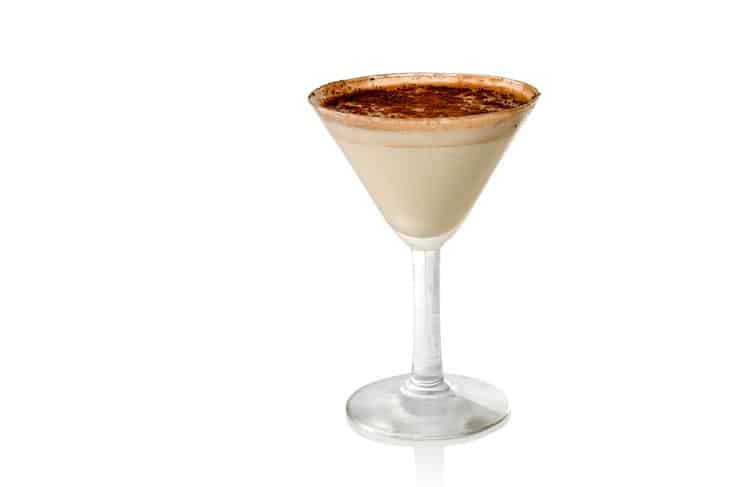 It can be a true harsh deal to look for some seemingly rare flavors, such as creme de cacao substitute. Many might think.
The fact is actually not that brutal. Especially, now you have us to outline painstakingly what you should employ; the game even has got easier than ever!
Read on for more.
What Is Creme De Cacao?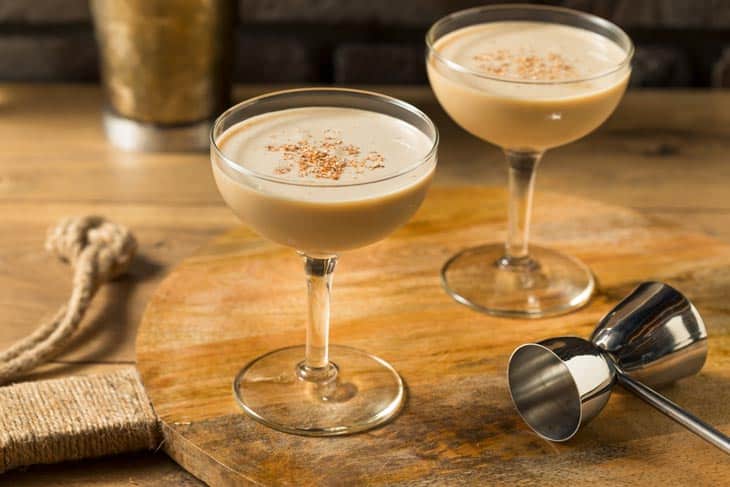 Crème de cacao, derived from the cacao bean, is a chocolate-flavored liqueur with vanilla undertones.
Though it seems identical to chocolate liqueur, crème de cacao is not as sweet as the latter and isn't that thick.
This liquor comes in two flavors: black and white (so-called clear).
There is not much distinction between the two versions aside from the color, as the names suggest. They all feature the same taste and tantamount vanilla slight essence.
You may find it works wonders in cocktails like the Cubano Coffee and King Alphonse Mocha Martini.
The sweet beverage can also be part of what makes up ice cream or other dedicated desserts such as grasshopper pie.
For your concerns, this liqueur contains roughly 20% to 25% alcohol by volume (ABV); not that strong but neither ideal for those who fail to favor those flammable liquids.
If you are in need of Crème de cacao, just head to the grocery store or liquor store that offers alcoholic beverages, we're sure you'll get what you want.
In case things may get harder at some points, below is the top-notch list of the best creme de cacao substitutes you can toss ideas around.
What Is The Best Creme De Cacao Substitute?
1. Chocolate Liqueur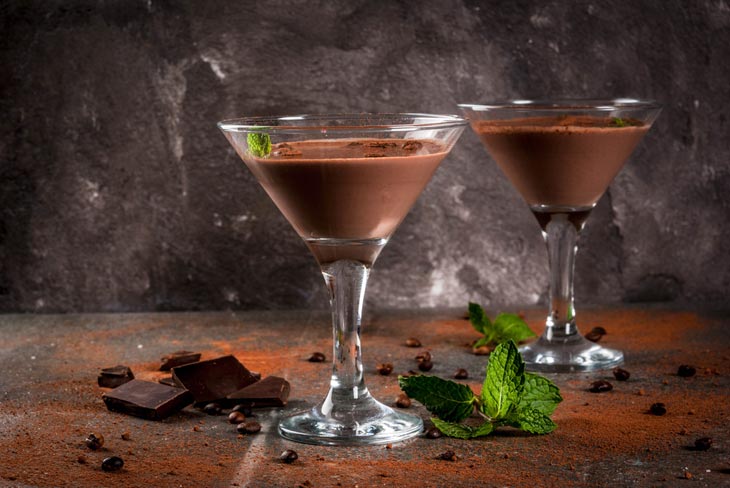 The earliest preferential pick to come is a chocolate liqueur (or even homemade chocolate liqueur).
As we have mentioned above, this liqueur and Creme de Cacao share certain similarities regarding palatableness.
That's why you will not go wrong using it in most recipes that call for Creme de Cacao, whether they're drinks or sweets.
Such a chocolate liqueur substitute also applies well with hazelnuts, almonds, and coffee.
Many may somehow sense that it's a little luscious than your needed one. Nevertheless, the difference is almost negligible.
As long as you keep track of the quantity added, nailing a bang-up job with this alternative is not that far-reached.
2. Mozart Chocolate Spirit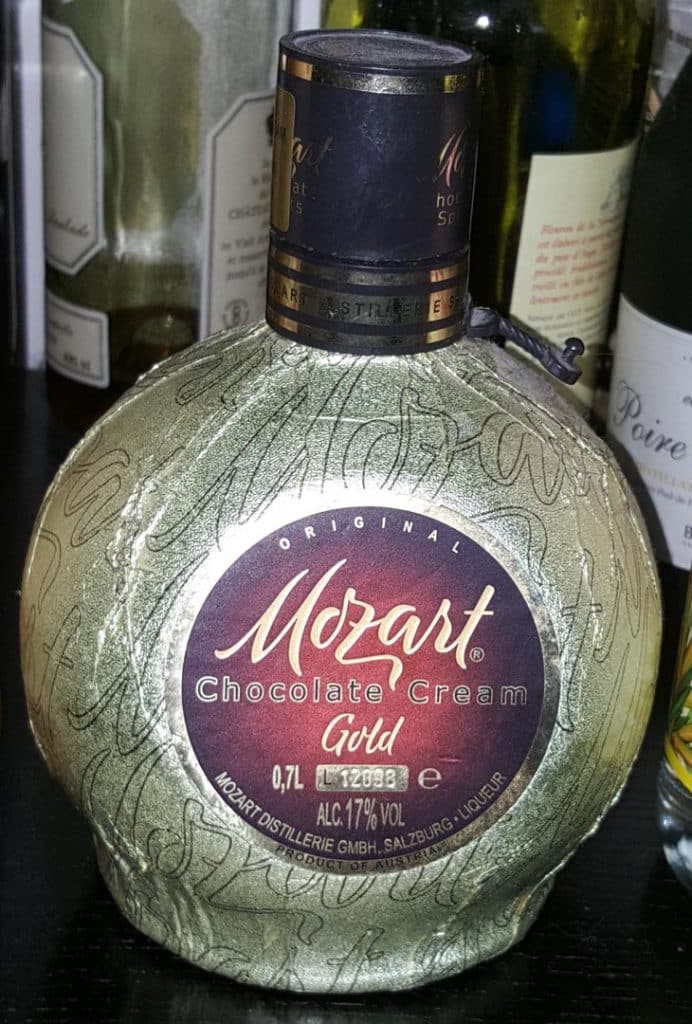 In terms of savor, Mozart Chocolate Spirit has a strong chocolate relish.
Hearing this may trigger you to wonder about its sweetness. One good news for those who don't enjoy intense sugary flavor is that this extract is not anything like that to cause you to be fed up.
Because no sugar content is added during the manufacturing process, all Mozart leaves behind in your mouth is merely a transparent yet aromatic liquid that works perfectly in place of white Crème de Cacao.
There is only one thing to reconsider the amount of alcohol by volume contained in each liquor. That way, Mozart has up to a 40% ABV, while Crème de Cacao bears only a 20-25% ABV.
3. Bailey's Chocolate Luxe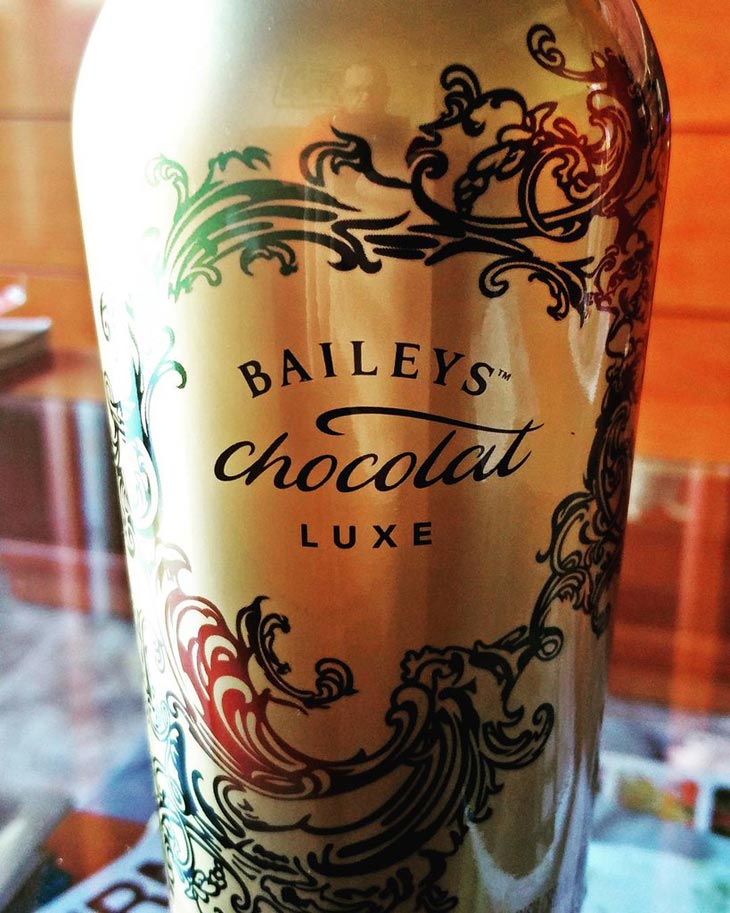 Another replacement worth noting is Bailey's Chocolate Luxe.
This is a luxurious and rich chocolate liqueur that combines Belgian chocolate and dairy cream with Irish whiskey.
Whether you enjoy this delectable treat on its own or in martinis, the result will end up irresistible eventually.
Especially if you bond to make a dessert, Creme de cacao vs baileys will be the right match that gains you the best Grasshopper Pie you've ever had.
4. Kahlua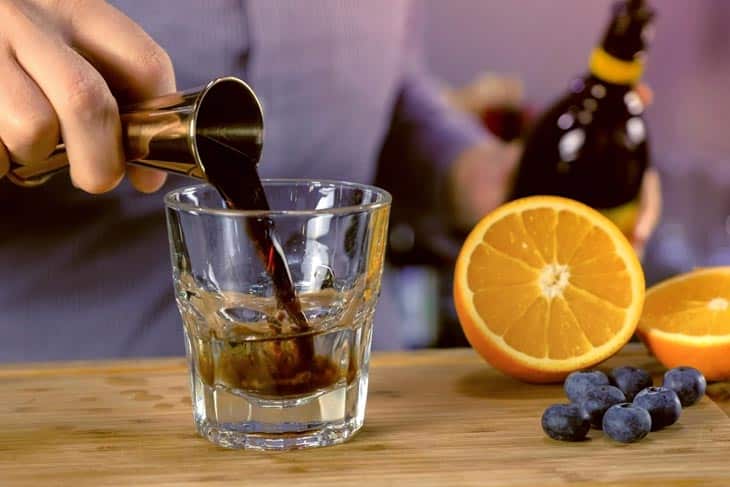 When it comes to creme de cacao vs Kahlua, the latter is an alcoholic liqueur that resembles the former in appearance but is thicker and more coffee-prominent in texture and flavor.
This Mexican liqueur is perhaps best known for its usage in drinks like the Black Russian and the Espresso Martini.
Kahlua also features a slightly sweet vanilla essence, similar to that of crème de cacao. So, if you don't mind a subtle coffee relish in your beverage or dessert, Kahlua can score an excellent point somehow.
5. Homemade Creme De Cacao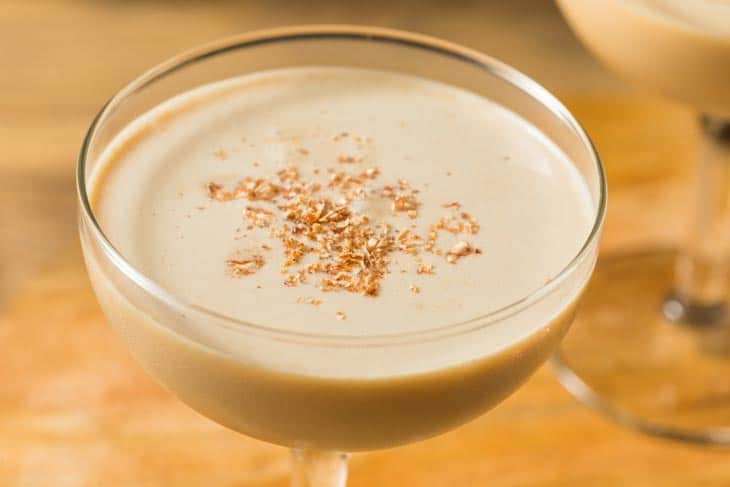 Aside from those options above, making your own Creme de Cacao is the closest approach to turning your exquisite required ingredient into the real thing.
What you will need:
1 cup cocoa nibs
Three teaspoons of vanilla essence
A half-cup of vodka
One sliced vanilla bean
A half-cup of water
A half-cup of sugar.
How to do:
Put the vanilla essence, cocoa beans, and vanilla beans (if you don't have any, look up for a vanilla bean substitute!) into a container, cover it up and shake it well.
Allow them to sit under direct sunshine for at least half a month. Every two days, give it a good shake.
Filter out the liquid generated.
Boil the sugar and water in a medium saucepan until these two substances completely mix in.
Remove the pan from the heat.
Set it aside to cool down, then include the vodka into the mixture and let it there for at least three days before serving.
6. Chocolate Syrup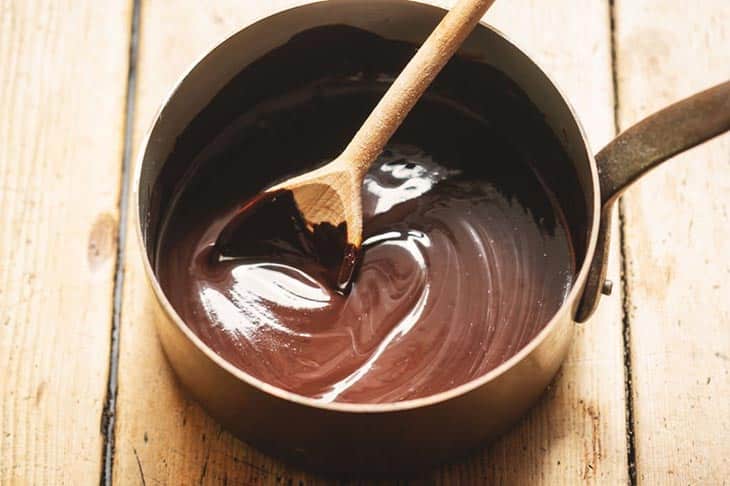 Lookaside now, seasoned bartenders! It is undeniable that chocolate syrup isn't spoken highly of by mixologists.
However, for those who merely wish to spice up their cocktail with a chocolaty taste, it's not a terrible idea.
Plus, it is straightforward to grab by. You can easily track down products like Hershey's chocolate syrup in most grocery stores.
And guess what? Chocolate syrup's shelf life is also long enough for you to make the best use of even the elderly bottle in the pantry's corner!
7. Chocolate Extract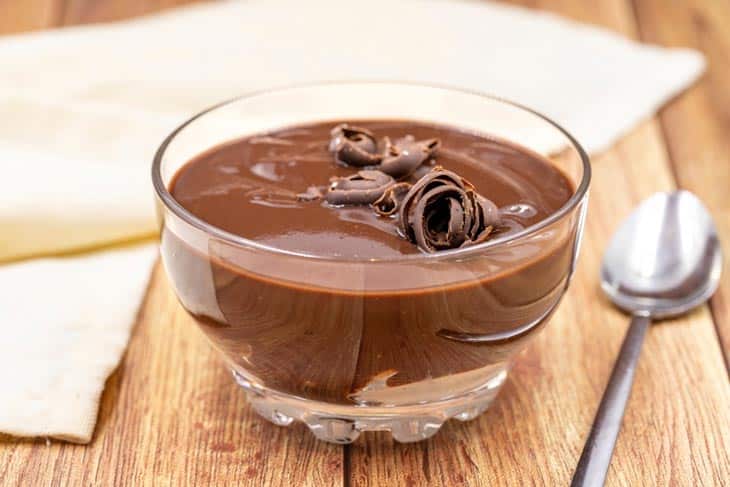 Believe it or not, the chocolate extract is actually a valuable cocktail component. The reason lies in how it is made. The cocoa beans will be infused in liqueur like rum, bourbon, or vodka for months, so you can hint both a chocolate note with an alcohol undertone.
You can expect a pleasant depth of flavor after such a long process. The scent and flavor of these two chocolate's distortion are quite on a par with each other.
So if you luckily possess one in your pantry, then it could be the universal sign to rack up an irresistible beverage by swapping them!
8. Cocoa Powder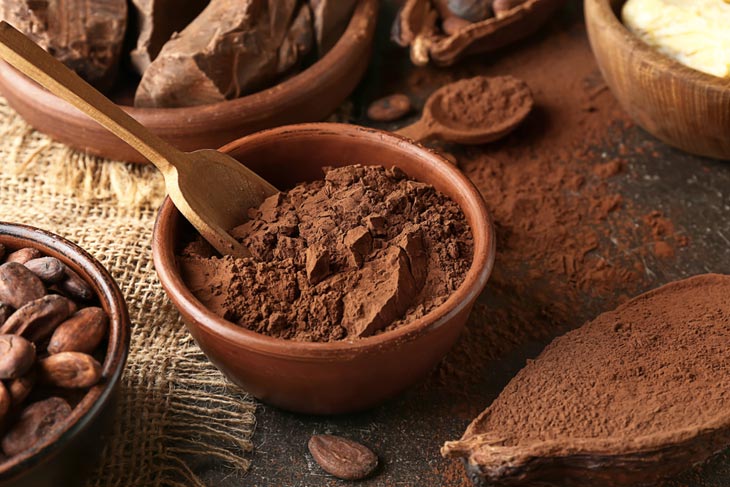 This powder that isn't alcoholic is also a great option! Being alcohol-free and low in fat and sugar, cocoa powder indeed benefits your health a lot.
To replace white crème de cacao or ordinary cocoa powder with brown crème de cacao, we recommend you adopt powdered white chocolate.
Simply combine powdered white chocolate or hot chocolate, non-alcoholic vanilla essence, and powdered sugar all together in a mixing bowl, and there you go!
9. Firelit Coffee Liqueur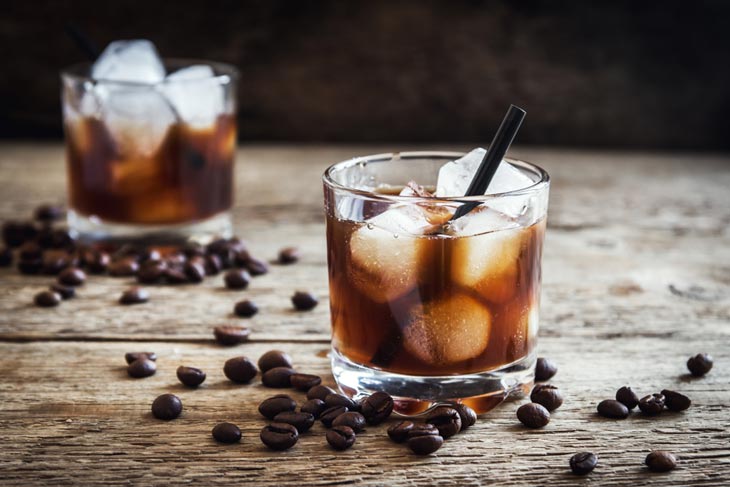 One approach to get a tip-top substitute for chocolate liqueur as well as Creme de cacao you should no way miss out on is with Firelit coffee liqueur, a coffee-flavored extract with touches of sweetness that may be of use in various dishes.
It's produced using roasted coffee that's been brewed with a more intensive taste and a little bit of alcohol.
White Russians or other drinks and pastries that call for stronger coffee flavor might be on top of the recipes that enclose such an ingredient.
10. Chocolate Powder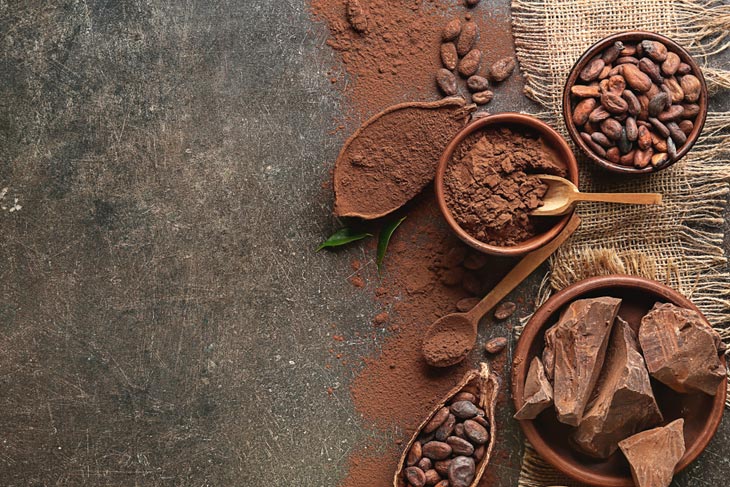 If you have torn through every nook and cranny of your house but still find no Creme de Cacao, the chocolate powder is the next best thing you can count on.
We are pretty sure that you can no way miss out on this ingredient in any grocery store. Being readily available is a big plus.
All you have to do is combine powdered chocolate with water. And bam! That's how you get a liqueur-like consistency to adopt in practically any recipe when you need to cover.
11. Chocolate Flavoring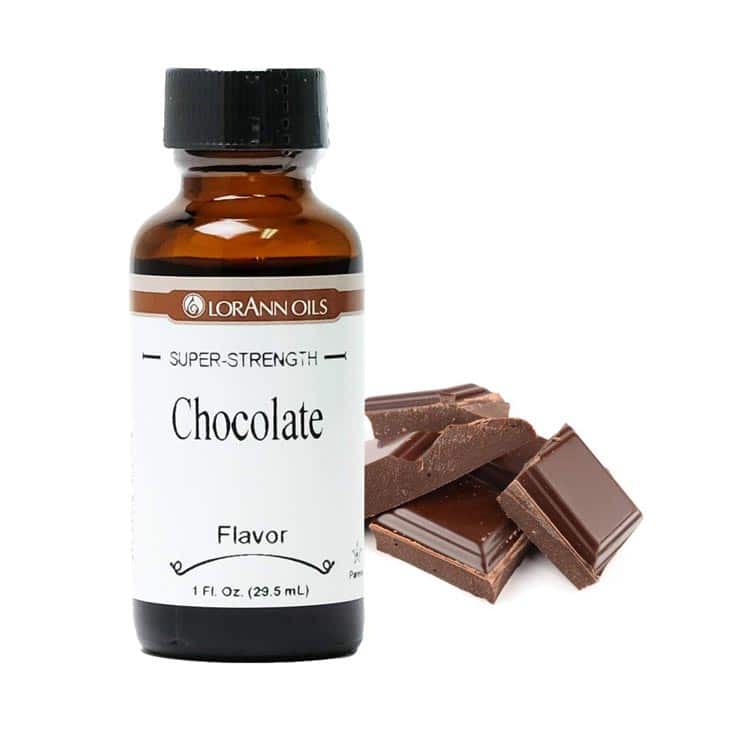 The chocolate flavor is the one non-alcoholic Creme de Cacao alternative you should heed.
It's composed of compounds present in various types of cocoa beans. The flavor is determined by the type of cocoa and the conditions under which it is fermented and roasted.
Such a flavoring is simple to come by and even simpler to employ as a dark creme de cacao substitute.
On top of this, the two extract's consistency is also comparable.
You won't have anything to ponder about the sweetness and bitterness as well since they will balance out once the other components are included.
12. Dark And White Crème De Cacao Be Used Interchangeably
There are indeed distinctions between the flavors of these two types. While the white Crème de Cacao is clear, the dark kind resembles cocaine to a pretty similar extent.
Yet, as we've discussed before, such dissimilarities are not significant.
So if you feel the urge to substitute one by another, just go ahead and stab at it.
You will end up discovering that they're really equivalent, and this alteration can cause nothing worse but a savory upshot due to such a flawless dark or white creme de cacao substitute.
Conclusion
Believe it or not, you can possibly acquire a decent creme de cacao substitute right in your kitchen corne.
You don't have to quit crafting your drink or dessert just because you don't have this particular chocolate-flavored liqueur!
Hopefully, our post can be helpful to you somehow. Good luck with your handiwork then!