Crème de Cassis Substitutes
Crème de cassis is a famous sweet liquor used in cakes, desserts, and even ice cream. Let's scroll down the best ideas for the crème de cassis substitute!
What Is Crème de Cassis?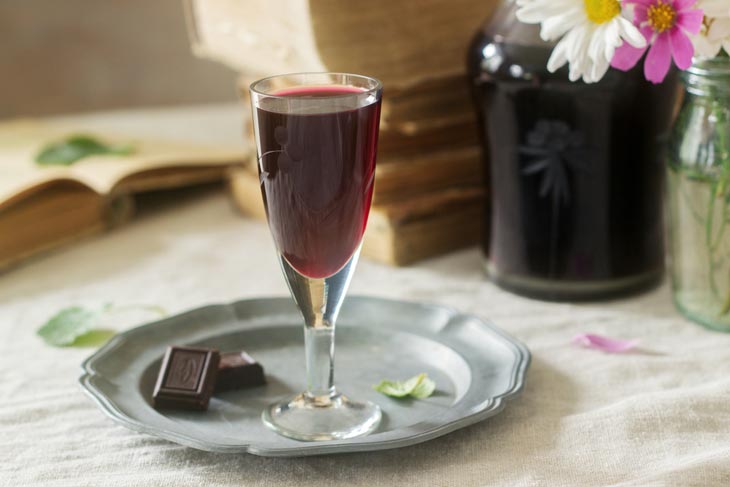 Crème de cassis, also known as cassis liqueur, is a red, sweet French liqueur. You can enjoy the liqueur straight or use it in your favorite cocktail.
Origin
The current version of the drink debuted in 1841, replacing "ratafia de cassis," which had been around for generations.
The quality of this liqueur depends on the fruit type utilized, the berry content, and the manufacturing process.
Ingredients
The main ingredient for this liquor is black currants. Manufacturers crush and soak the fruits in alcohol. Then, they add sugar to establish the ultimate flavor.
Taste
The drink has a sweet, blackberry taste with a fragrant, lush, and delicious aroma.
You can drink the liquor straight or on the rocks as a digestif or aperitif. Another way to enjoy the alcohol is to blend it with white wine or champagne.
Crème De Cassis Substitutes
It might be challenging to find a perfect creme de cassis replacement due to its distinct and unique taste.
If you need to prepare anything like pot de crème or other recipes and cocktails (like Kir Royale) that call for the liqueur, one of these substitutions can work as well.
1. Raspberry Liqueur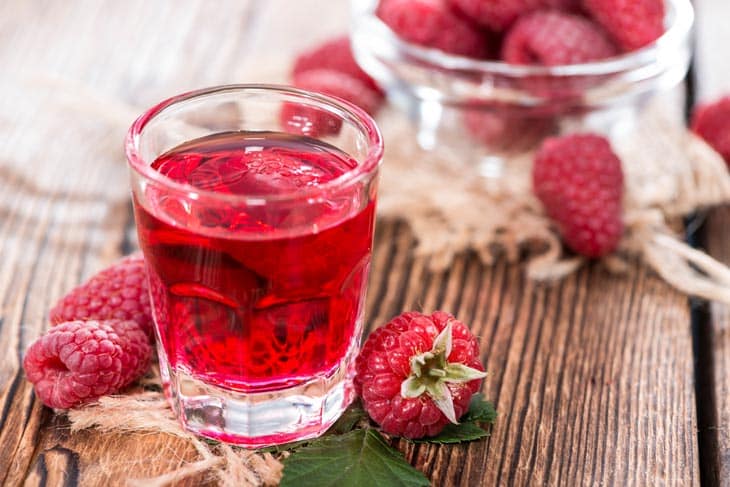 Raspberry liqueur is quite famous in the USA. It comes in both commercial and homemade forms. However, this sort of liqueur is not widely available in European nations.
Manufacturers mix the liqueur with other liqueurs such as brandy and vodka. Some add sweeteners to enhance the flavor.
Occasionally, you may notice the cranberry juice in this alcohol. People often use cranberries to make detox drinks. In this case, we use the juice for an impression and syrups and juice concentrates.
The taste of raspberry liqueur varies depending on the fruity flavors used, making it a perfect substitute for crème de cassis liqueur. Its fruit taste is quite similar.
2. Black currant Syrup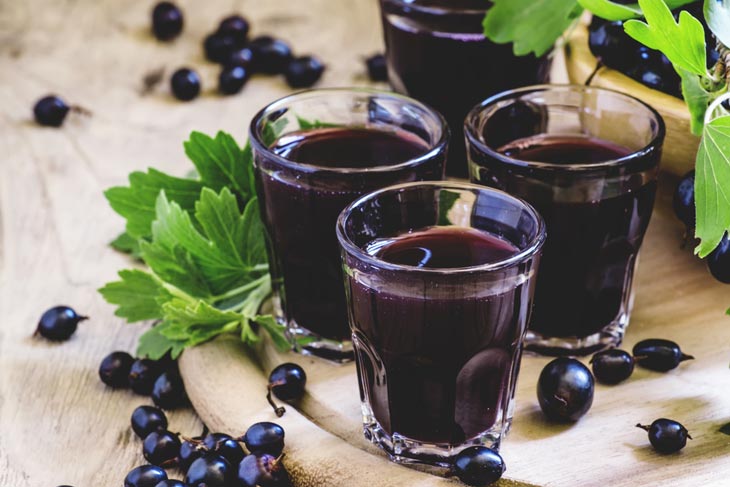 Although black currant syrup isn't liquor, it's a great non-alcoholic substitute for creme de cassis for making a mocktail and a non-alcoholic cuisine.
In Europe, black currant syrup is especially popular because it has an outstanding balance of acidic and sweet tastes. It also lends a somewhat bitter flavor that goes nicely with pastries and cocktails.
We suggest using this syrup in ice cream, cordials, juices, cocktails, mocktails, and similar beverages.
The rule of thumb is to use the same amount of black current syrup as the amount needed when you are using creme de cassis.
3. Kir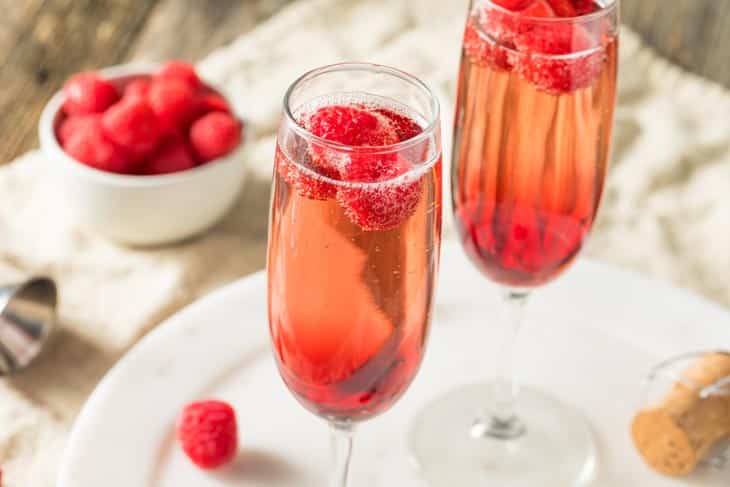 Kir is a cocktail that has blackcurrant liqueur and white wine as its primary ingredient.
This cocktail is a popular aperitif in France. You can easily find it in bottles in liquor stores.
Kir can be a nice creme de cassis alternative since it mixes white wine and blackcurrant liqueur. However, you should buy dry champagne to avoid excessively sugary drinks and dishes.
If you want to enhance the berry tint in your beverage, add some crushed black raspberries. Replace equal amounts of Kir cocktail for each tablespoon of cassis used.
4. Kirsch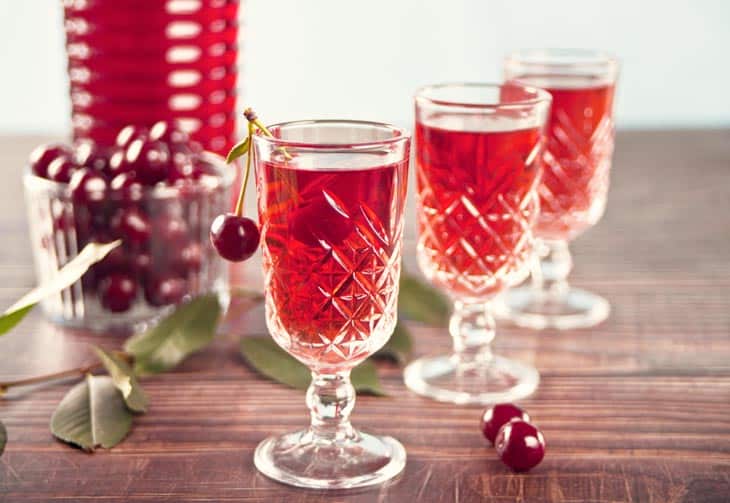 Kirsch is a colorless liqueur with a beautiful appearance. Morello cherries, which are sour, dark cherries, are its main ingredient. However, other types of Kirsch may come from different kinds of cherries.
Kirsch is not a sweet liqueur because it forms after fermentation. Instead, it has a purified taste with light cherry tones and hints of cherry seed and bitter almond.
Kirsch is an excellent creme de cassis replacement in beverages like Roses and Florida Ladyfingers.
It's also a great option for sweets like cherries, chocolate fillings, swiss fondues, cake, and the jubilee. This drink can work well to replace many kinds of liquors, such as Maraschino.
How much do you need to use this liqueur? The rule is simple: go for the same amount of cassis required.
5. Chambord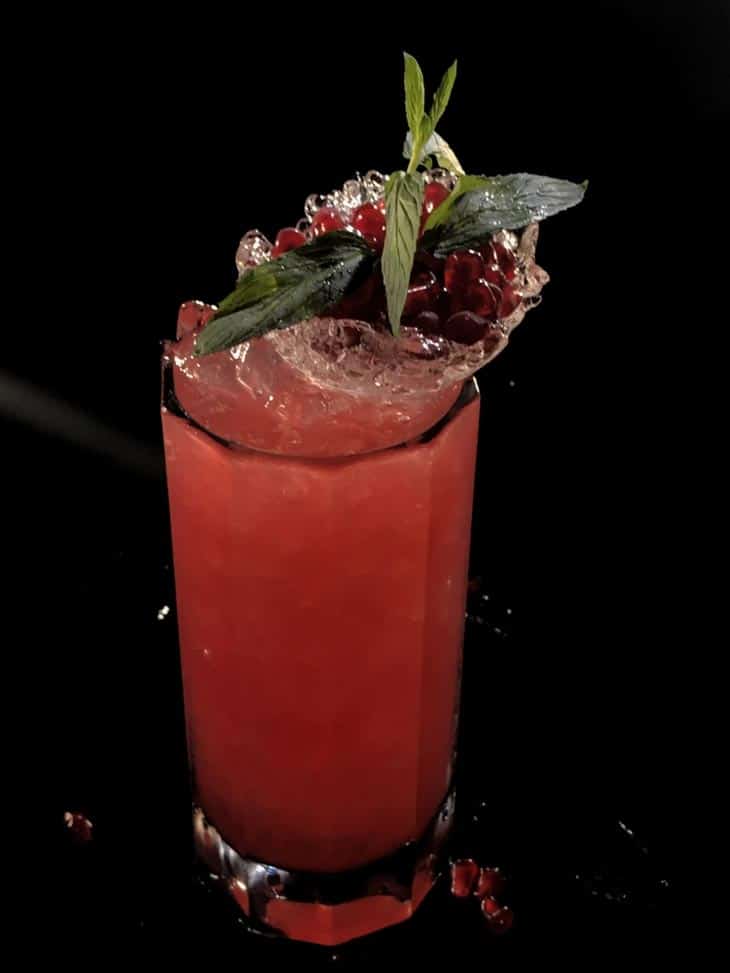 Chambord is a popular raspberry liquor from France's Loire Valley that has been around since the 17th century.
Made with red and black raspberries, cognac, Madagascar vanilla, honey, and Moroccan citrus peel, this liquor comes with an ABV of 16.5%.
This raspberry liqueur will have French undertones and a pleasant taste. You can use it in cocktails such as martinis, daiquiris, and raspberry margaritas.
Chambord is also readily available in supermarkets and liquor shops, making it an effective and convenient substitute for creme de cassis.
Some people ask: Is creme de cassis and Chambord the same? In fact, they share some features but still differ.
They are berry liqueurs that can tint your beverage pink and sweeten it slightly. They both come with 15 to 16% alcohol by volume, so they'll add a little booziness to your drinks.
They are not, though, the same thing. Chambord is a liqueur made from black raspberries, whereas the cassis is from blackcurrants.
Can you substitute creme de cassis for chambord? Yes. Although each alcohol has its own distinct taste, you can use these liqueurs interchangeably in some cases.
6. Homemade Creme De Cassis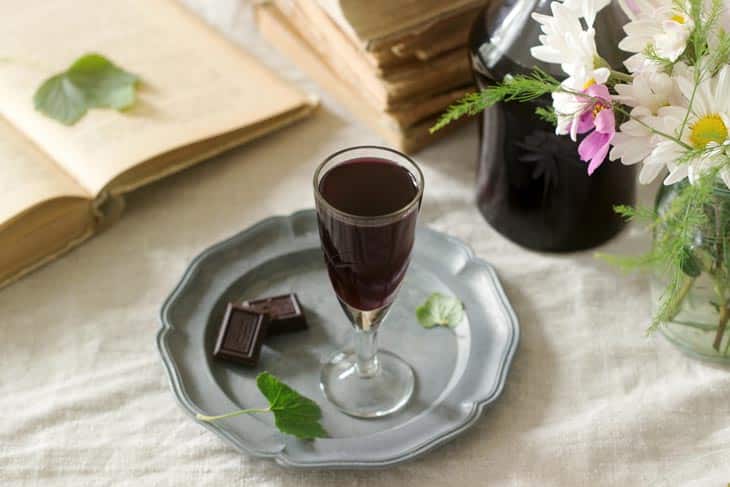 Do you ever think of making homemade liquor? The process is straightforward but takes a lot of time, from six to eight months.
If you are in a rush, the homemade liqueur is not an ideal option. However, it's worth trying because you will have a delightful drink on hand.
First, gather the necessary ingredients:
Red or black currants
Vodka
Sugar
Remember to remove the stems of the currants. The black currants are the best options, but you can use the red ones instead.
After preparing all the ingredients, it's time to get started. Please follow these steps to make your own liquor:
Fill two-quart jars with black or red currants until they are three-quarters full.
Pour vodka in the jars until they are almost full, then close the jars and set them aside for four to six months.
Fill a pot halfway with the vodka and fruit mixture and then boil.
Drain your juice and take accurate measurements.
Add vodka and sugar to each quart of the liquid.
Mix everything in a pan and boil again.
Simmer the liquid for ten minutes or until the sugar melts, and your mixture forms a syrupy texture.
Pour the liquid into sterilized jars and seal them.
You can enjoy your alcohol straight away or wait until the liquid has cooled down. However, it's best to set it aside for some more weeks.
This video shows you more tips for making the drink. Please check and note interesting ideas.
Frequently Asked Questions
This liquor has gained a lot of popularity among cocktail lovers. Here are some question's people often ask about this liqueur.
1. What Are The Best Brands Of Creme De Cassis Liqueur?
You can choose some French brands, such as Joseph Cartron, Trenel, Vedrenne, and Joanne.
There are other brands from other regions, such as Hiram Walker, Jacquiot, DeKuyper, and Bols.
2. What Cocktails Can I Prepare With Creme De Cassis?
Some of the best ideas are Tequila Sunrise, Kir, and Snake Bite. You may also enjoy it as a pousse-café, which means you will serve it with coffee and dessert after your meal.
Conclusion
Creme de cassis has a unique flavor that is difficult to duplicate. You can, though, use our suggestions in some recipes of beverages.
Each has a distinct taste, but all of them are powerful enough to add flavor to your recipes. Hopefully, you will find this article helpful. For any further information about creme de cassis substitute, please feel free to ask.
Thank you for reading!