11 Best Dijon Mustard Substitute – Great Recipe That Easily Make!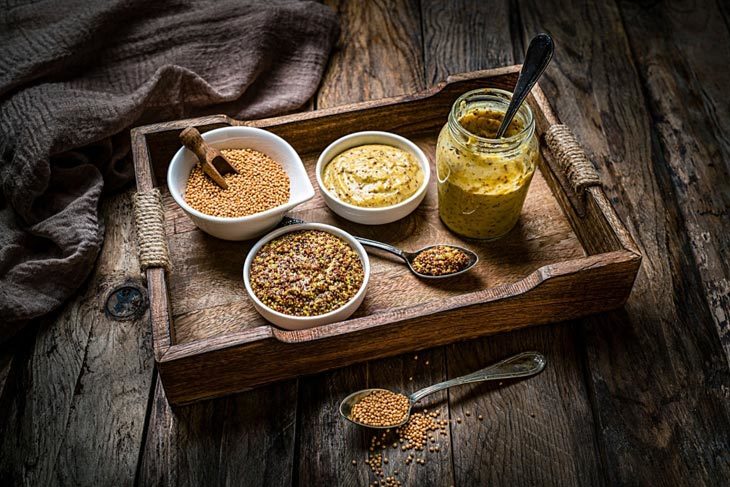 Moutarde de Dijon, or Dijon Mustard, is creamy mustard with a unique flavor from France that has been widely used worldwide.
Like Gochugaru of Korea, Dijon Mustard is a famous spicy sauce that creates flavors for different dishes of all kinds of food.
As to other regular mustard, You can use it as a sauce when eating seafood, add it to level up the heat in your steak or roasted chicken, etc.
So, Dijon Mustard is somewhat a "must-have" ingredient in the kitchen. However, what if you happen to run out of the last jar of Dijon Mustard? What ingredients can you use as a Dijon Mustard substitute?
So, what do you know about Moutarde de Dijon?
Dijon Mustard – A Classic French Ingredient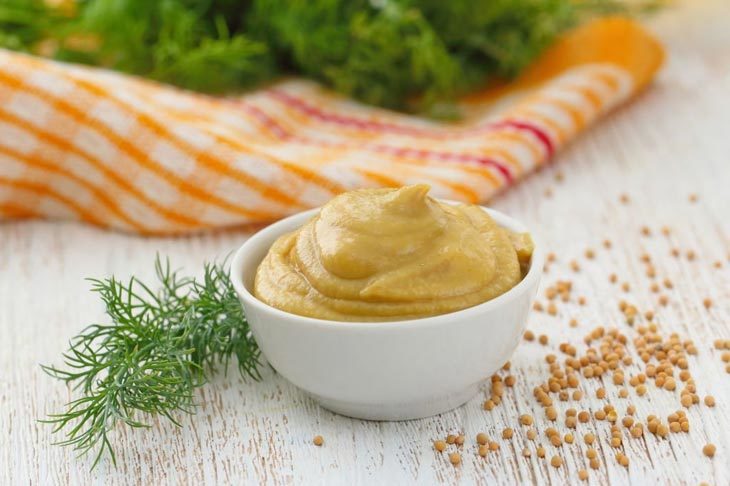 Mustard is an ancient, traditional ingredient used in the Ancient Romans as an ingredient for a French vineyard. Later on, the Romans started to use mustard seeds to make a condiment.
Since early on, the Romans have known to soak the mustard seeds in vinegar and grind them to produce mustard. Yet, the first Dijon Mustard was made in the 14th century, much later than that.
The first Dijon Mustard was made in the town of Dijon in France. This is also the place from which the name of Dijon Mustard derives.
After that, Dijon city became famous for its condiments, and fame started to reach out through all of the countries and then the world.
Do you know what's in Dijon Mustard? Dijon Mustard was made from brown mustard seeds or black mustard seeds, vinegar, chili peppers, and later on verjuice, white wine vinegar.
Nowadays, Dijon Mustard is used widely in all kinds of dishes and food all around the world. It's a great ingredient to make salad dressings, Deli meat rolls, pasta, and many more.
It is also a rustic sauce ( such as sour cream sauce) to add some spice when having a BBQ party or seafood buffet.
Because of its importance nowadays, it would be terrible if we ran out of it. So, what can we use as Dijon mustard substitutions?
11 Best Substitutes For Dijon Mustard
Depending on the main role of the Dijon Mustard, we can use different kinds of substitutes.
Below we would show you 11 different Dijon Mustard replacements that you could consider based on Dijon Mustard's roles in the dish.
Okay, let's discover the best alternatives for Dijon mustard now!
1/ Yellow Mustard – The Best Choice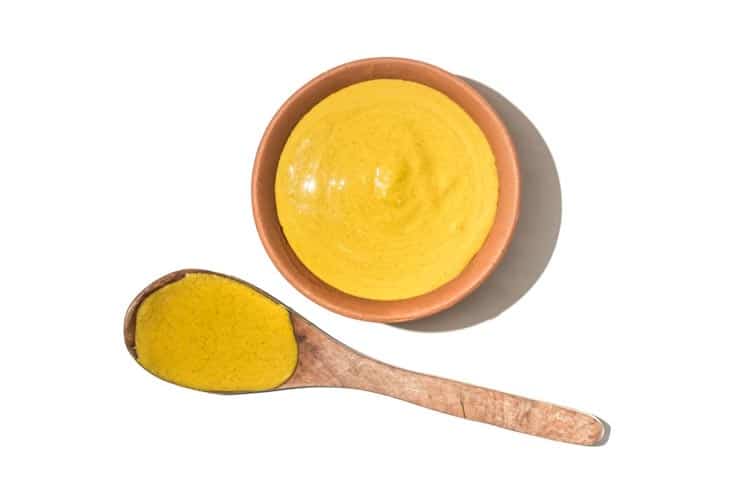 Yellow mustard is hugely popular used in the U.S to add more flavor to hot dogs or hamburgers.
Obviously, Dijon Mustard is much thicker, spicier, and creamier than the typical American Yellow Mustard in any possible way. Thus, it will best match for the fans of spicy food.
While Dijon Mustard enhances a flavorful and fancy intensity in the spice, Yellow Mustard is much more straightforward with its strong spice and odor.
However, Dijon mustard is less vinegar and creamer with the same ratio compared with yellow mustard.
To put it simply, these two kinds of mustard are different. However, Yellow Mustard is an American classic. You would probably have an extra jar or two in the kitchen.
This kind of mustard is one hundred percent accessible in case you cannot find Dijon Mustard.
Therefore, despite its differences, Yellow Mustard would most likely be the best dijon mustard substitute and easy to find in grocery stores in the U.S.
Because Yellow Mustard is quite different from Dijon, you can add some mayonnaise to make it creamier. If you need Dijon Mustard right away, this substitute would be highly acceptable in most cases.
2/ Spicy Brown Mustard – More Intense Flavor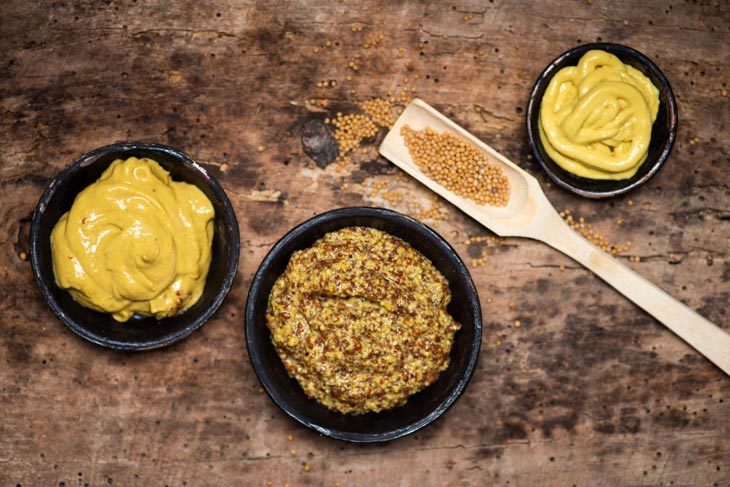 This German mustard has many resemblances of Dijon Mustard. They are both famous for their pungent heat and strong flavor.
Spicy Brown Mustard is a tad spicier and richer than its counterpart. It is also not as smooth as Dijon Mustard because of its seed texture.
Spicy Brown Mustard would be a highly recommended mustard when you require something more intense than Dijon Mustard. Like, any spice-lovers would definitely prefer this pungent flavor.
However, if you only want to find a substitute for Dijon Mustard with the exact spicy level, you might want to adjust the ratio a little bit.
We recommend using this for meats, sauce, marinades, etc. Without a doubt, this intense aroma would bring a new heat and flavor to your dish.
Also, if you like your food to be spicier, add some strong flavor ingredients to go with the mustard, like ginger or cinnamon, for example.
3/ Whole Grain Mustard – Lower Spicy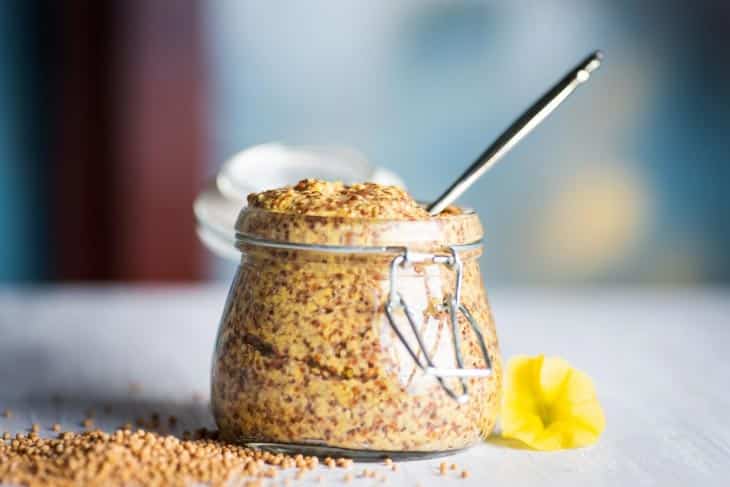 Like its name, Whole Grain Mustard has its seeds visible, making the texture of the mustard much more coarse than Dijon Mustard.
However, despite the differences in the two mustard textures, their aroma and flavor are somewhat similar. Well, not identical. Whole Grain Mustard is relatively mild compared to Dijon Mustard.
Opposite to Spicy Brown Mustard, Whole Grain Mustard is the perfect substitute for lowering the spice a bit. You can use this in sauce, marinades, meats, etc.
4/ Wasabi – New and Strange Taste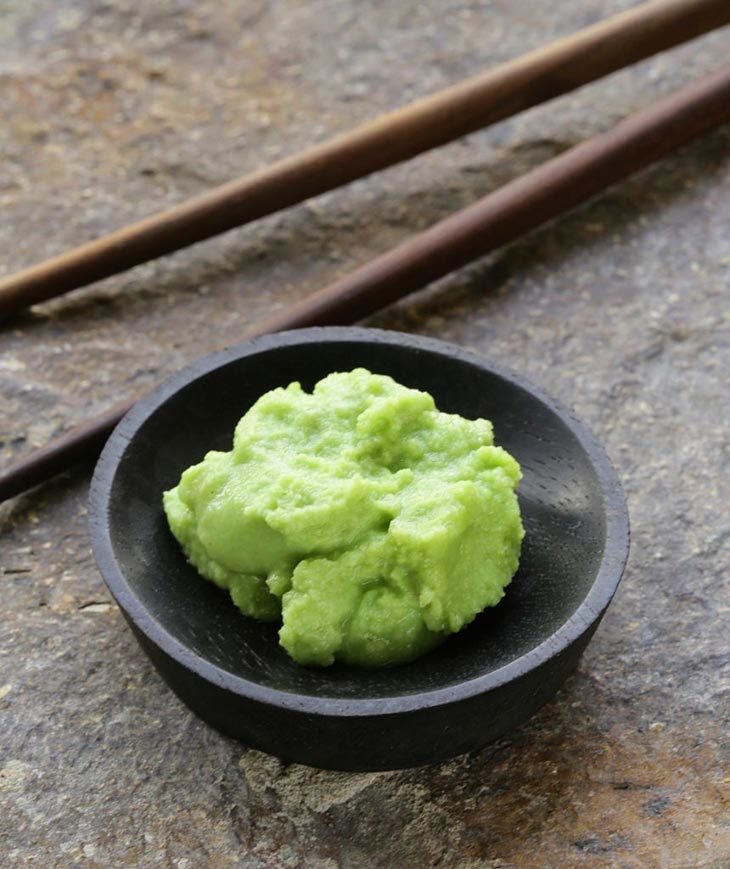 Without a shadow of a doubt, this Japanese mustard has such a strong flavor! It would be a great substitute when you want to spice the dish a bit more.
And, besides sushi, wasabi is quite suitable to put in sandwiches, meats, and marinade. However, do remember that its intense aroma is much more pungent compared to Dijon Mustard.
5/ Honey Mustard – For Anyone Who Loves Sweet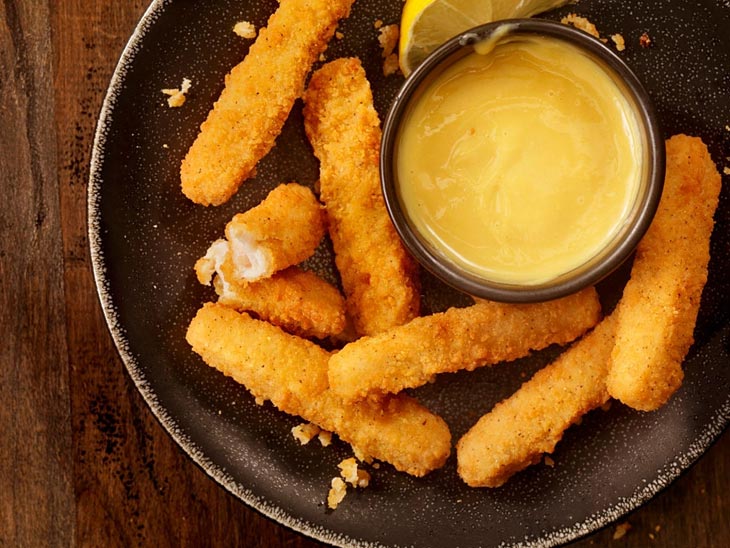 Honey Mustard is a sweet, sharp, and tangy taste. It is a great example when combining sweetness with spiciness.
When using Honey Mustard as a substitute, the dish would become sweeter. It is quite compatible with meats and marinades.
6/ Horseradish Sauce – A Member of Mustard Family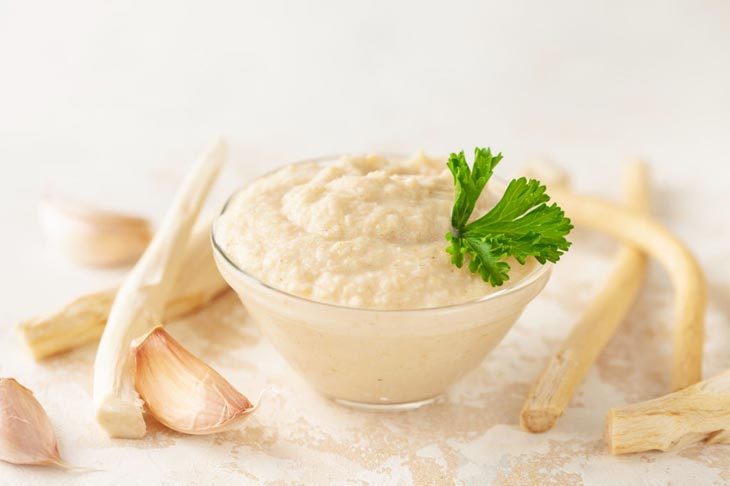 Even though many don't know this, Horseradish is a member of the mustard family. It enhances a strong taste and essence that many would probably rule out from their favorite list.
However, with its flavor and creamy texture, Horseradish is quite a clove to this traditional French Mustard.
If you decide to give it a try, we recommend adding some honey or cream to create a sense of sweetness for the dish.
With its pungent aroma and flavor, it would be a perfect companion for fat, meaty dishes. This ingredient is a gift when it comes to sauce, too.
7/ Worcestershire Sauce – Good Choice In Sauce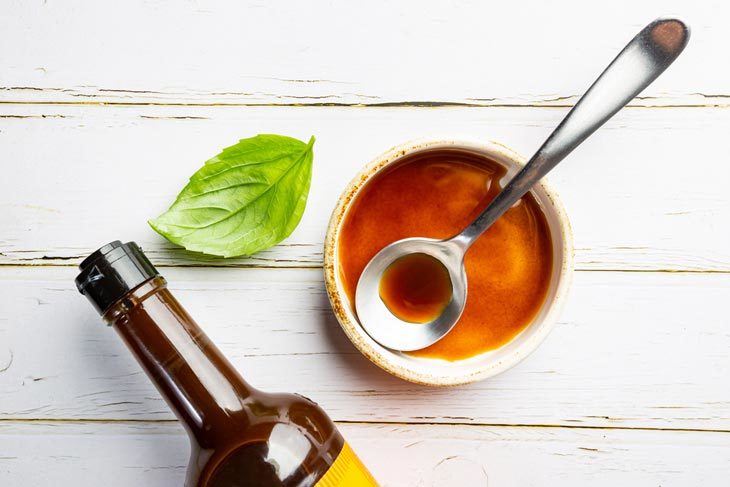 Worcestershire Sauce is a fermented condiment that is known for its deep heat flavor. This is a good substitute with its various flavorful ingredients.
If you want to use this as a replica, try to adjust its density slightly as the sauce's texture is rather liquid. We recommend adding some mayonnaise or Greek yogurt to bring out the texture you want.
This sauce is a perfect choice in classic, rustic ways. It would positively fit with many Dijon Mustard recipes.
8/ Mayonnaise – Worth To Try At Home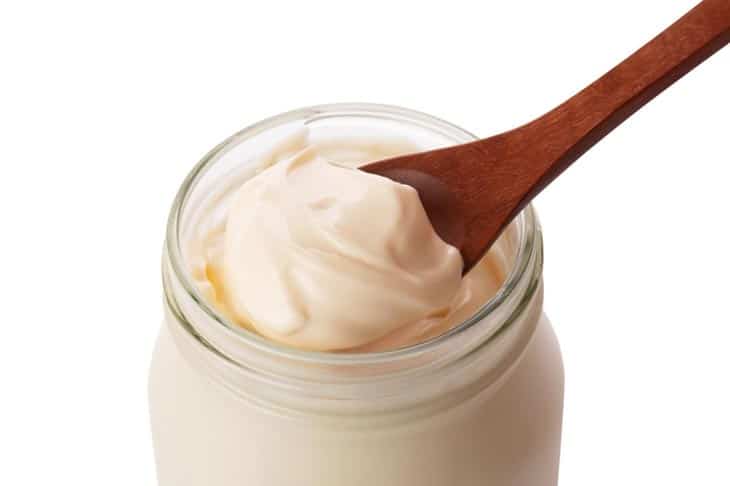 If you want to find a suitable Dijon Mustard substitute to omit the dish's spice, Mayonnaise would be a great alternative. It has a sweet, creamy, tangy flavor and is much less spicy compared to Dijon.
It would be a great spin for your cooking. Also, it works pretty well in binding other components of the dish together.
And, the best thing of all, Mayonnaise can work with literally anything such as french fries, salad dressings, even baking a cake.
9/ Egg Yolk – Best In Making Marinades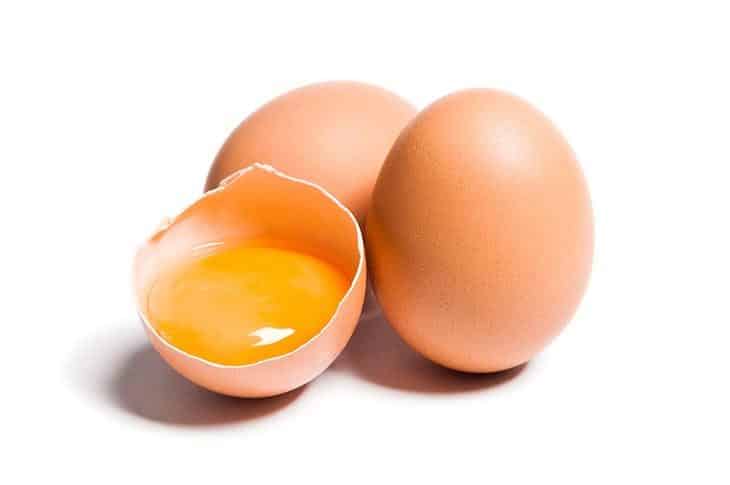 We know what you are thinking. How can this ingredient possibly be a spicy substitute? Well, this ingredient is called when Dijon Mustard has another role besides bringing heat and spice to the dish.
As we have mentioned earlier, Dijon Mustard is a great ingredient when making sauce and marinades.
With its creamy texture, Dijon Mustard can play as glue to help other ingredients combine together. In those cases, egg whites could be used.
10/ Hot English Mustard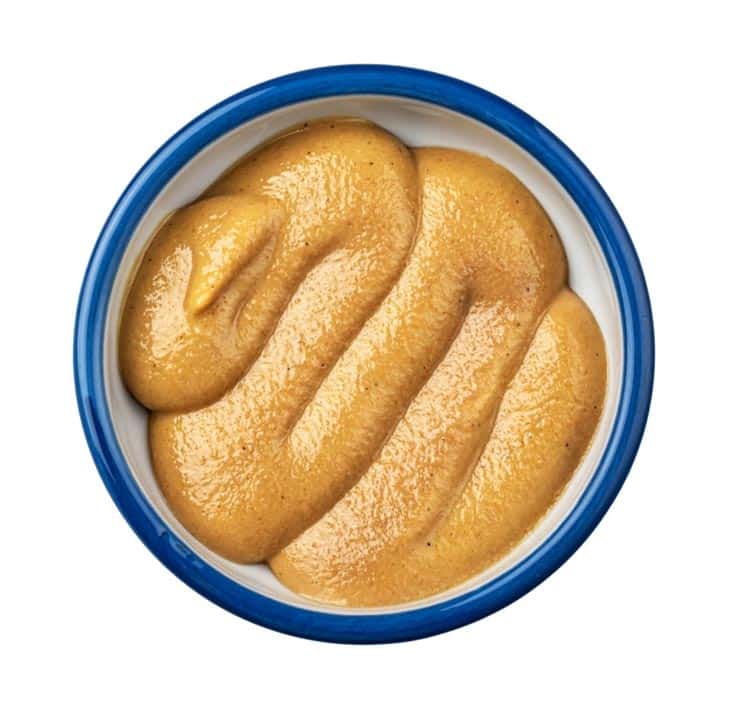 English mustard has a yellow color and is bright. It has a strong and sharp taste but is a little pungent and bitter when you touch them.
If you are looking for a stronger seasoning for your dishes, I highly recommend using the English Mustard instead. Because it is not only the same texture but also similar flavor between Dijon and English mustard.
11/ Stone Ground Mustard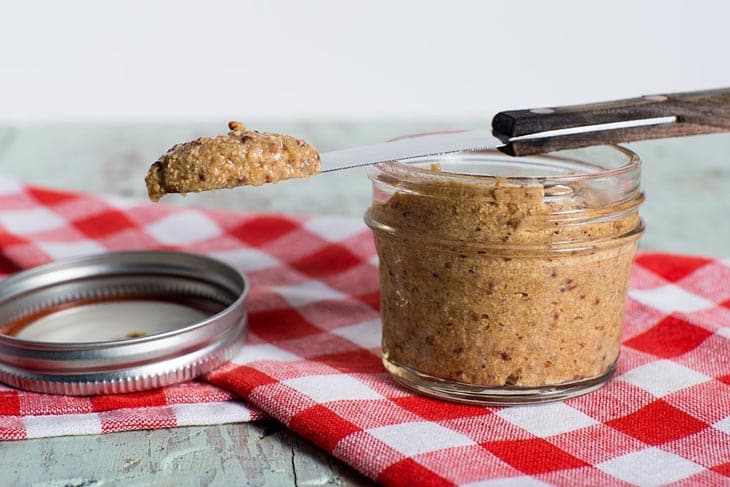 Same as Dijon Mustard, Stone-ground mustard was made from brown mustard seeds. It has a coarse texture and provides a spicy but mild taste ( milder flavor than Dijon).
Thus it is a good Dijon mustard substitute when making salad dressing or marinades.
Because it's almost the same in taste, you can use stone-ground mustard with equal amounts in any recipe called for Dijon Mustard.
Simple Homemade Mustard Recipe
We always believe that cooking is a form of art, where you create and color dishes with flavors and ambition. Sometimes, substitutes are not enough.
Why should you use one substitute when you can create your own homemade Dijon Mustard to replace the authentic Dijon Mustard?
The chances and creativity are endless, as long as you are still trying. Therefore, allow us to present a recipe to give you some hints on where to start in making your own mustard at home.
Preparation:
Yellow mustard seeds
Brown mustard seeds
Salt
Vinegar
Honey
White wine
Grinder
Instructions:
Step 1: Create a mixture of yellow mustard seeds and brown mustard seeds, and then grind them to smooth the texture.
Step 2: Add some mustard powder, salt, vinegar, and honey. Then, start mixing all the ingredients.
Step 3: Add a sip of white wine into the homemade mustard to create its alcoholic elements of Dijon Mustard.
And that's it! The recipe is rather plain and simple, but we think it might be enough for you to try and add some of your colors to the dish.
Conclusion
To wrap it up, we hope that everything above is enough to give you some new thoughts about Dijon Mustard as well as Dijon Mustard substitutes.
Of course, those ten substitutes are just some of the possible ways that you can use them. Therefore, if you happen to think of any new substitutes or recipes, we are looking forward to listening to them.
And, if you have any problem finding cooking substitutes, like Coriander substitutes, for example, feel free to visit our website.