Do Capers Go Bad? How Long Do Capers Last?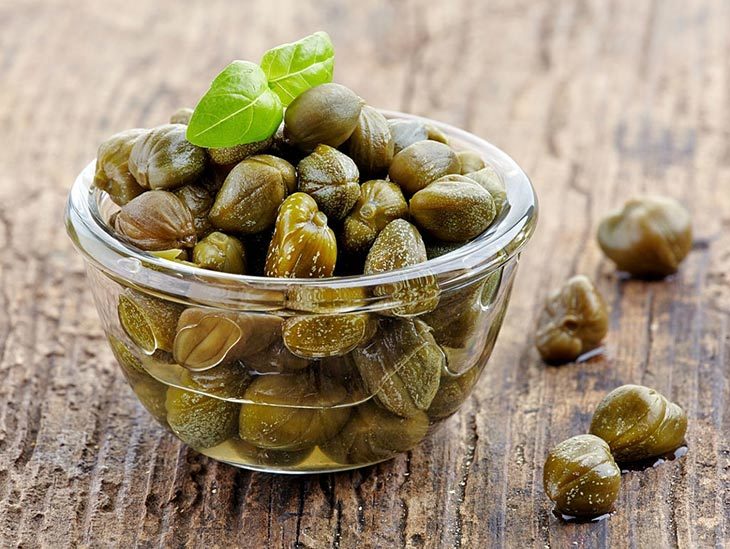 Caper is a well-known type of food in the Mediterranean. With their distinct taste, capers can elevate the flavor of whatever dish you add them to.
However, despite the long shelf life, do capers go bad? How long do they last? We shall find out right below.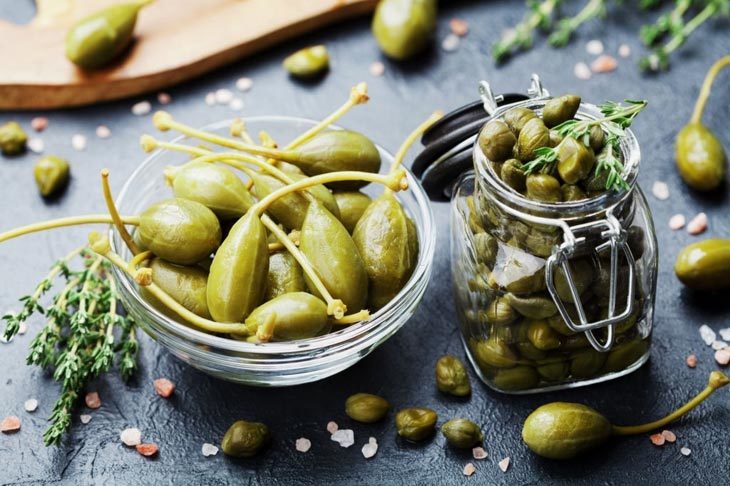 What Is A Caper?
Capers are actually the flower buds that will be processed to pickle after being harvested from the thorny Capparis Spinosa plant and let dry under the sun.
Raw capers are often forgotten as they taste sour yet bitter. Luckily, people have invented a way to make them better – pickling. This will bring out a pungency, salty-sour flavor, and distinct aroma, giving it such a unique impact on the dish's overall taste.
Capers are often tossed into a salad, topped on pizza, or blended into a sauce after chopping up. Also, it can be mixed with cream cheese and added to a New York bagel's top for acidity or even in Spanish tapas.
Do Capers Go Bad?
Can capers go bad? Absolutely.
Although they have been preserved in brine, capers will spoil like every other food item when they reach a certain limit. When capers are carelessly stored, they may go bad quicker than their normal life span. Even if the process of carpers going spoiled is slow, you will have to discard them when seeing the signs of rotten capers.
You can keep your capers for a long time if they are fully submerged in their brine the whole time. The brine that goes with your capers is the key ingredient to maintaining your delicious buds' quality. Therefore, whatever you do, just remember to keep that brine from being compromised by bacteria from the outside, and your capers will be fine.
How To Tell If Capers Are Spoiled?
Let's go through the signs to identify whether your capers are spoiled or not!
The first sign is about its packaging. As capers are often canned or jarred, you need to pay attention to the lid to find out if your capers have gone bad. If you receive anything different from a flat one, the buds inside your bottle capers may have already spoiled.
The next sign that you need to check for the color of the buds. Good-condition capers have a green color similar to olive, so if you see any discoloration happening, don't hesitate to get rid of them. Black or brown capers are a no-go!
Moreover, whether there are any fungus or white spots appearing on the capers, you know it is time to discard your jar of capers.
The smell is another sign of spoilage to be concerned about. The smell is always an ideal indication to test the freshness of the food. When your caper jar gives a horrible smell after opening, they have gone bad; do not try to eat them as you may suffer from food poisoning.
You also can know if your bottled capers have gone spoiled by the pop sound when opening. If you can still hear the popping sound, it means your capers are fresh. If there aren't any, you should think carefully before consuming. The lid may have broken and the mixture inside would expose to the bacteria when the air sneaks in.
How Long Do Capers Last Once Opened? – How Long Are Capers Good For?
Do capers expire? Yes, they do! How long do capers last? The maximum capers shelf life is about 6 months. However, their lifespan can be lengthened or shortened due to your storage.
When refrigerated or frozen, depending on its conditions, unopened, opened, and forms like salted-packed caper or brined capers, the shelf life will vary from one to 3 years.
Unopened Capers can last longer than others. If you place it in a cool and dry place, it can stay good for up to 3 years.
Opened Capers will last for 1 year when being stored in a tightly covered or airtight container in the refrigerator.
Capers in Jar, after opening, can stay fresh for almost three years when properly stored in the fridge. However, if you put vinegar into it, the lifespan will shorten to 1 year and two years for salted-packed capers.
How To Store Capers? – To Extend Its Shelf Life
As mentioned above, capers last for only 6 months, yet if you know how to properly store them, the shelf life will increase. You can refrigerate them, freeze them or just simply store them in a jar in the pantry with salt/vinegar. After that, their lives will expand from 6 months to a year or even three years.
Here are our ways to store Capers:
In The Pantry
This method is advised for unopened caper can or jar as there will be no humidity or bacteria sneaking in to ruin the buds. Store them in a dry, dark, and cool place with a temperature of no more than 75 degrees F.
In The Refrigerator
Once opened, it would be best if you could put your capers in the refrigerator to maintain their freshness. Remember to tightly cover the can or the jar before putting it in and submerge the buds in the liquid (brine or vinegar depends) for the best result.
If you apply this method with salted-packed capers, your delicious food will stay with you for up to two years straight.
FAQs
Are capers safe to use after the "expiration" date on the package?
Yes, it is still okay to consume capers after the best by date. However, only do it if they have been properly preserved and there are no signs of packaging damaged or spoilage.
All commercially-made capers will have a "Best if Used By," "Best By," "Best When Used By," or "Best Before" dateline in the label, yet it is a compulsory safety date that you have to follow. It is just the manufacturer's estimation of how long the capers are good for.
Can you freeze capers?
Yes, yes, and yes! Freezing capers is another fine method to follow. You will need to strain all the brine before putting the capers in an air-tight freezer bag and freeze them.
It would be best if you could store them in small portions. Store capers in as you won't have to defrost the whole thing whenever you want to use it. Also, it would help to keep their quality since they will not be exposed to temperature changes.
Can you eat capers straight from the jar?
Actually, yes, but we wouldn't recommend doing so. When being brined, capers will be salty, so you should not try to eat them straight from the jar, or else you may have their saltiness remain on your tongue for the rest of the day.