Does Bacon Grease Go Bad?
My family loves cooking bacon for breakfast, lunch, and dinner. Nothing beats bacon in the morning, or a freshly made bacon, lettuce, and tomato sandwich! In our opinion, there isn't a bad time of day to enjoy a couple of slices of cooked bacon!
We always pour our rendered bacon fat (grease) while it is still warm into a container, then store in the fridge to use later in meals for a nice bacon flavor.
The big question is does bacon grease actually go bad? Learn all about how to store bacon grease, the shelf life and if it really does go bad below!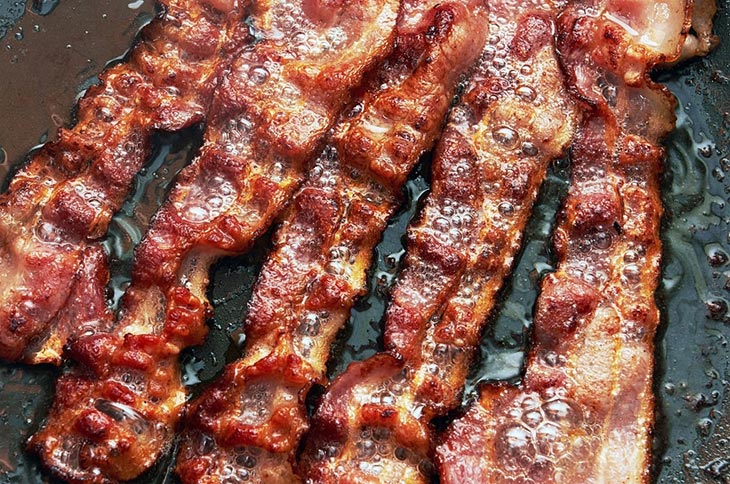 What is the Shelf Life of Bacon Grease?
Homemade bacon drippings will last anywhere from six to eight months and will give you the best results of flavorful fat. If your bacon fat is store bought, use the label for information about the expiration date and to determine the shelf life of your bacon grease.
Bonus: I'll include some recipes below that use you can use your homemade bacon grease later on and maybe find a new favorite go to bacon grease recipe! Yum!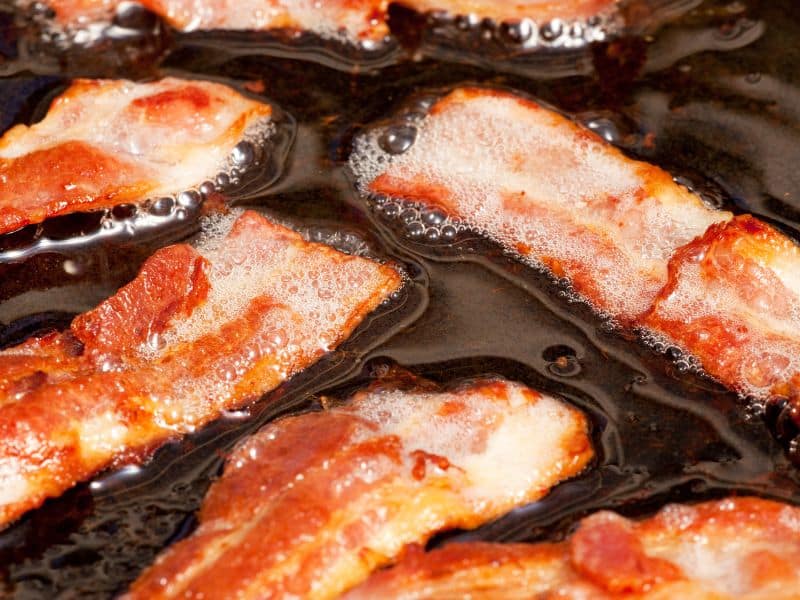 How to Store Bacon Grease
The best way to store leftover bacon grease is in a sealed container in a refrigerator.
To use your bacon drippings, carefully pour bacon grease (strained to remove residual bacon bits and pieces) into your container of choice and store using one of the methods below.
Airtight Container: You can store your cooled bacon grease in any container that is airtight, like Tupperware and or Rubbermaid container for example. This is a good storage idea to make sure you get the best quality tasting bacon grease.
Mason Jar or Glass Jar: Using a jar of bacon grease is a great way to keep your fat fresh and lasting a long time. Refrigeration is the best option but you can store in at room temperature if needed.
Ice Cube Tray with Lid: When you use an ice cube tray to store bacon, it is a great way to always have fresh stored bacon grease on hand. You'll always be able to go along the tray and use up the old bacon grease before the newer drippings. Just pour the fresh bacon grease into the empty cube spots and let them cool.
Freezer: Bacon fat can be frozen for future use! Pour the grease into a temperature safe container, let it cool and freeze for up to a year or more. This method of storage will give you the highest bacon grease shelf life.
---
In conclusion, bacon grease can go bad but can the life of it can be extended by keeping it refrigerated and in an airtight container, as well as in the freezer. Back in the day many people would keep their leftover bacon stored on the back of the stove top or counter (at room temperature) to use any time. This method is considered improper storage, which is not recommended anymore due to food safety concerns.
But if you are anything like my family and use lots of bacon, we don't ever give the bacon grease a chance to expire before we use all of it up.
Recipes using Bacon Grease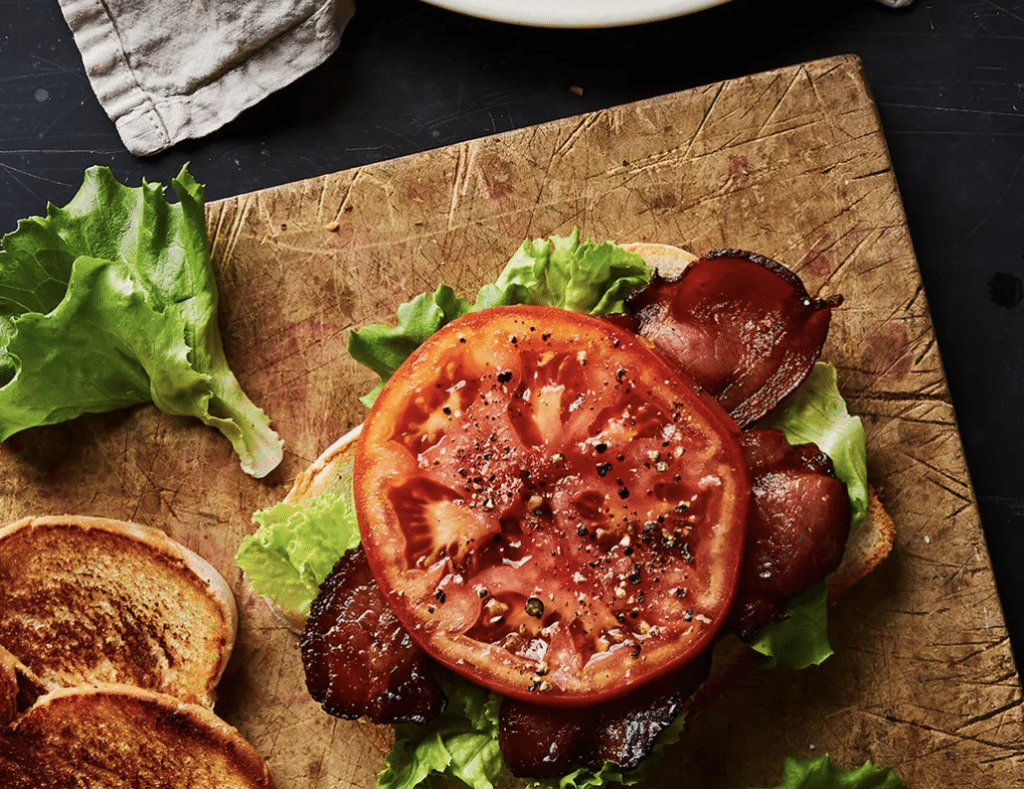 Bacon Grease BLT Sandwich
Cook your bacon like usual but instead of toasting the bread in a toaster you will do something different instead! You will use the leftover bacon grease or bacon drippings you have stored to toast the bread in the pan.
Find the full bacon grease sandwich recipe below from Food52 and be prepared for a full bacon flavor experience.
---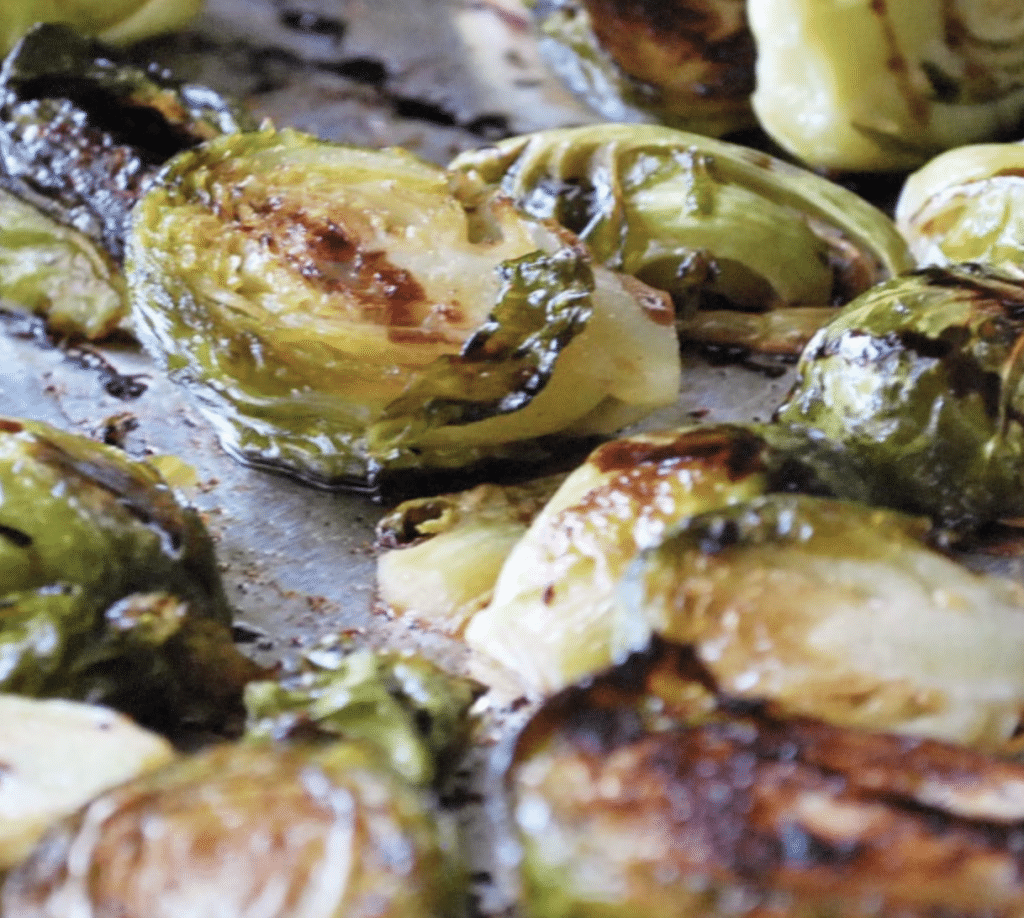 Bacon Fat Brussels Sprouts
Use your leftover bacon grease drippings to make some of the best brussels sprouts. They have a wonderful flavor of bacon and balsamic, which make a great side dish to any meal.
Find the full bacon grease brussels sprout recipe below from Amee's Savory Dish and be prepared for a full bacon flavor and balsamic experience.
---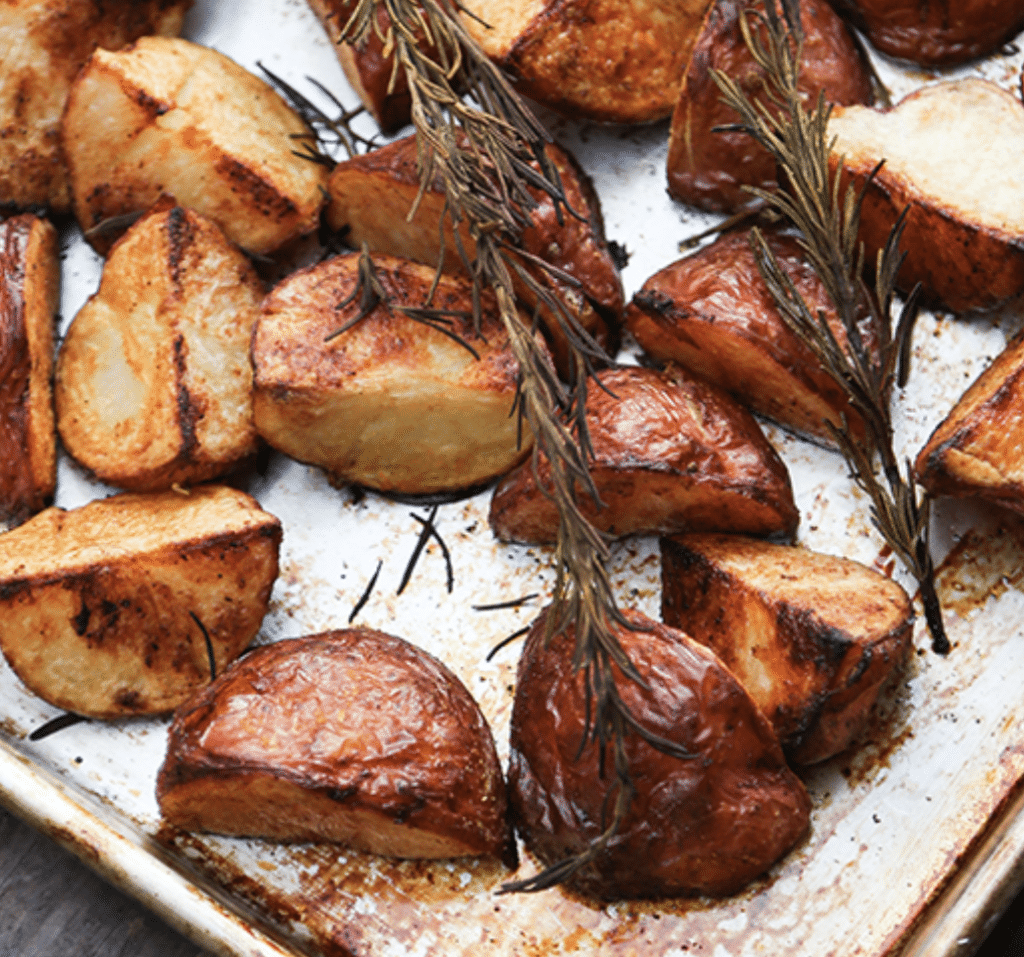 Crispy Bacon Fat Potatoes
Adding rendered fat to potatoes is probably one of the best and the tastiest ways to use your stored bacon grease! It is a great idea to add bacon grease to any recipe to get an instant savory meal. Yum!
Find the full bacon grease potato recipe below from Schallerweber.com, and be prepared for a remarkable crispy bacon and potato side dish!
---
More Food Questions & Answers