Does Barley Go Bad? How To Extend Its Shelf Life?
In this article, we will discuss the line of topic: does barley go bad?
This cereal has a long but old historical story. It is a cereal grain and one of the essential substances in American foods.
In general, people find this grain confusing since it's always sold in bulk, so how can we store it in the most effective way to elongate this grain's shelf life? Let's dig into it.
What Is Barley And Its Health Benefits?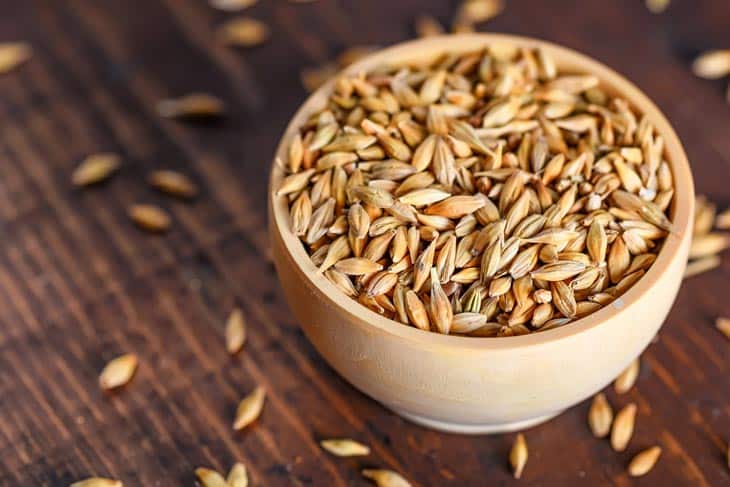 This cereal kernel is an annual cereal grass that is widely grown around the world and one of the oldest edible grains on the planet.
Belonging to the family of grass Poaceae, barley is considered to be the single most significant source of food in the world. It is the fourth largest grain crop after wheat, rice, and corn.
Like many whole-grain foods, this cereal has an extreme benefit for our health thanks to its rich source of fiber, indispensable vitamins, and minerals.
Other remarkable nutritious benefits of this grain are that it can help improve your digestion system, degrade the level of cholesterol in your blood and decrease the risk of heart disease, diabetes insipidus, or some cancers.
As healthy as it is, many people go for this grain to fully benefit it. But a new question arises: how long does barley last? The grain will lose all its health perks if it passes its prime, so let's find out the solution for this puzzle.
Does Barley Go Bad?
To be honest, cereal grains can have a long lifespan and may never expire. Barley also has a similar feature, even when kept in your dry pantry shelf.
So, does barley go bad? The answer is yes; it still goes spoiled or gets molds unless we understand how to keep it safely in our pantry.
Stop using your stored barley, it changes color, has an off-odor, or it gets an insect invasion.
These kernels go bad over time because of bacteria. Bacteria can cause it to turn brown. Hence, if you store it improperly, it can become moldy or even toxic.
Then how about pearl barley? Does pearl barley go bad? In general, pearled barley is also similar to barley. It also needs to be stored correctly to extend its shelf life and avoid wet environments.
Pearl-formed grain is the result of husked and pitted cereal grains.
Because these pearl seeds are removed from the outer and go through the polished process, the barley shelf life may last longer than hulled or whole ones.
Quick Answer: How Long Does Barley Last?
In brief, if it can be stored properly in airtight boxes, undivided grains will be preserved for up to 18 to 24 months in a ventilated, dark, and dry place at room temperature or up to a year in the freezer.
More surprising, if you have not opened the cereal bag and properly stored it, this grain can be safe for up to 3 years. For cooked barley, it should be kept in the fridge for up to 1 to 2 days or one week.
Malt barley can last for 3-6 months if stored on your counter. If you are a fan of beer, you should keep malt barley at home for the main ingredient.
Shelf Life Of Barley- What Should You Know?
Some people do not exactly know: how long does barley last? Like other barley substitutes, its natural shelf life can last up to one year if properly held on.
For unopened packages, the shelf life is approximately eight years.
Pearled grain is highly recommended for long-term storage due to its carefully technical processed stage before packing. Therefore, it can never expire if you store it correctly.
One more piece of advice about this grain's shelf life during the summer season or year-round in hot areas is to put uncooked barley in the refrigerator or freezer.
Still, it must be securely wrapped to prevent the circumstance of the grain from absorbing moisture from the compartment in your refrigeration.
How Can I Recognize Expired Barley?
Have you ever wondered: does barley expire? And how can I know that? Cereals grains should be kept dry because once it approaches a moisture environment, metamorphosis is an inevitable situation.
When you see it appear with any mold or discoloration and develop a rancid smell, it is time to get rid of it.
Sometimes, it is a little hard for you to know whether your seeds can continue to be used or go bad only by your eyes.
Otherwise, in that case, it may get stale. You can chew a few seeds to check their quality before deciding to keep or throw them away.
It will probably be fine unless you see some insects that look like bugs or little white worms floating on top of grain sacks.
It sounds a little terrible, but if you see such uninvited friends in your sacks, I faithfully advise you to stop using it.
What Happens If I Eat Expired Barley?
Barley grains do not usually really "expire". In case you forgot your grains and cannot remember their shelf life and accidentally ate it. Don't worry; it is not too scary.
You will not get ill from consuming spoiled cereal seeds like rotten meat, yet it may leave an off-taste in the recipe, somewhat ruining it.
It may also waste some of its healthy properties, affect your sense of sight and smell, and even worse, cause some problems related to the digestive tract.
How To Keep This Grain?
Storing Barley
To reiterate, the cereal has a long shelf-life, even being kept up at normal room temperature in your dry pantry shelf.
Still, proper storage can somewhat extend its lifespan even more. It should be stored in a cool, dry place away from direct sunlight.
It is imperative to use an airtight container to prevent condensation from being absorbed. Grains tend to absorb smells as well.
Furthermore, its ideal shelf life is stored in a freezer that keeps it fresh for an indefinite period.
Have you been curious whether it is possible to put your barley grains in a fridge or freezer? then I can say 'yes'.
This will permit extending its lifespan though, people, in fact, do not usually store like that. It's more common to store barley at room temperature.
Cooking Barley
When it is cooked, barley shelf life will obviously be shortened many times when put at room temperature. But if you put it in the fridge, it may be good for 1 – 2 days and a few weeks.
However, after a long period of time, these seeds can be under stale condition and even go rotten if it is not stored carefully. At that time, you need to check your grain then decide whether to keep it or not.
This grain is usually used in bread, cereal or boiled, and porridge. Barley flour can be used as the prime ingredient to bake bread; it also plays a role of a naturally catalytic agent to thicken sauces. You can also toss barley in soups,
What Are The Differences Between Pearl Barley And Barley?
We can divide this cereal into two main types: Hulled grain and Pearl grain.
A hulled seed, also called a whole one, has had just the indigestible outer husk removed. The whole seed still keeps the outer Bran layer.
Therefore, it is more nutritious than the pearl one, which implements the shined process, albeit duller and rougher outside of these hulled grains.
Pearled barley is a pitted grain and not as nutritious as the whole one. The reason is that it removed a part or all outer Bran layer which provides most of the fiber for your body.
You can notice a lighter, more matte appearance to recognise that it has been shined by removing its outer shell and Bran layer.
Conclusion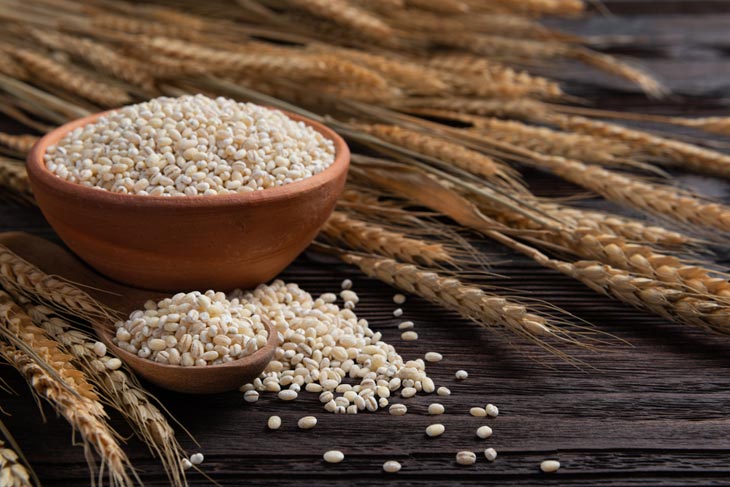 To sum up, remember the question: does barley go bad? when purchasing it. This food is somehow never to expire if you understand how to store it in the best way, but it can be spoiled.
Therefore, please keep it in a cool and dry pantry or put it in the freezer.