Does Cornmeal Go Bad? 5 Signs To look for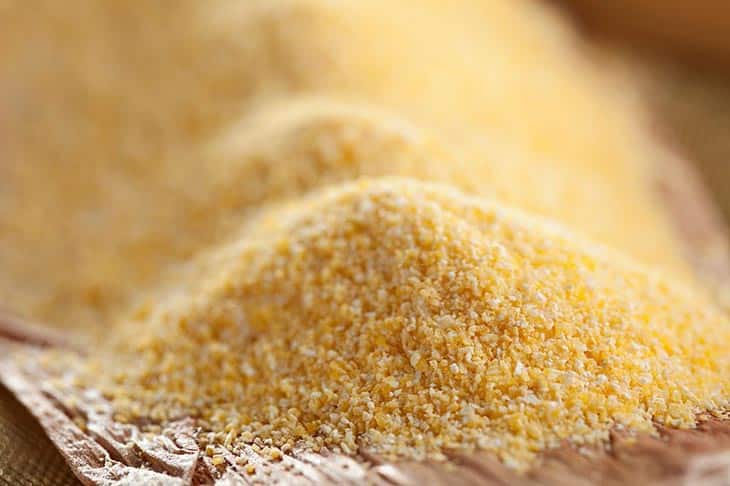 Cornmeal is an important food for many households because this ingredient is used for bread, bagels, pizzas, or other delicious foods. I know in our house
It has many uses. As a result, many of us often store it for months or even years. With that in mind, you may be wondering, "does the cornmeal go bad?"
Our article will give you essential information regarding this ingredient's shelf life, the correct storage method, and more. So, read on for more info.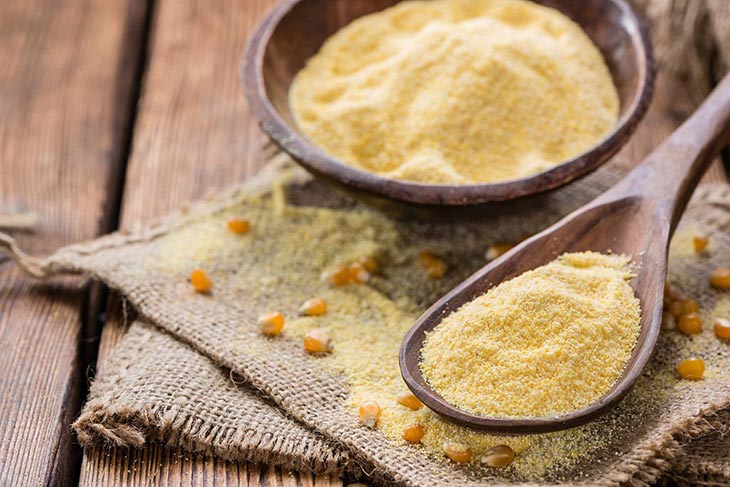 Does Cornmeal Go Bad?
Like almost all food products, cornmeal can spoil too. If you store your cornmeal correctly, it can remain in good condition for a few years. But it will degrade in quality over time and can go bad if not stored properly.
If your ground corn is exposed to moisture, it can change inconsistency and develop mold. In this case, you should throw it out.
Does Cornmeal Go Bad if Opened?
After opening the package, your cornflour will spoil faster than before.
Yet, you can maximize its shelf life by transferring it to a covered airtight container or placing it in a resealable plastic freezer bag.
Does Cornmeal Go Bad if Unopened?
If your cornflour is still in an airtight bag, it can keep quality for up to a year past its date if you keep it at room temperature and a couple of years if frozen.
Does Buttermilk Cornmeal Mix Go Bad?
Yes, it can. So if you are concerned that you will not use it before it expires, you should freeze it is the way to go.
Yet, freezing buttermilk will alter your product's flavor and texture. So it usually works well for baking.
It would be best to watch your buttermilk shelf life to ensure you get the best and safest product. Also, you can use the following table to refer:
| | | |
| --- | --- | --- |
| | Buttermilk (opened) | Buttermilk (unopened) |
| Freezer | 3 months | 3 months |
| Refrigerator | up to 14 days after opening | up to 7–14 days past expiration date |
How Long Does Cornmeal Last?
Each product comes with a best-by-date, which tells you how long the product will keep its best condition.
The fact is that degermed cornmeal can keep up well, so you can rest assured that this product will be alright to utilize for months past that date.
The best way to do it is to test your product, even if it is three years past its best date. So it would be best if you decided whether to use it or not based on its current quality.
On the other hand, whole-grain products do not maintain the excellent quality as their degermed counterparts.
They will generally maintain freshness for at least half a year in the freezer and several months in the refrigerator. While they will not go rancid immediately after that time, their quality will drop significantly from before.
| | | | |
| --- | --- | --- | --- |
| | Pantry | Fridge | Freezer |
| Whole-grain cornmeal (opened) | 1 month | 3 ~ 6 months | 6 ~ 12 months |
| Whole-grain cornmeal (unopened) | 3 months | 3 months ~ 1 year | 1 ~ 3 years |
| Degerminated cornmeal | 1 year | 3 years | 5 years |
Remember that all periods mentioned above are rough estimates and only for best quality.
How to Tell if Cornmeal Goes Bad?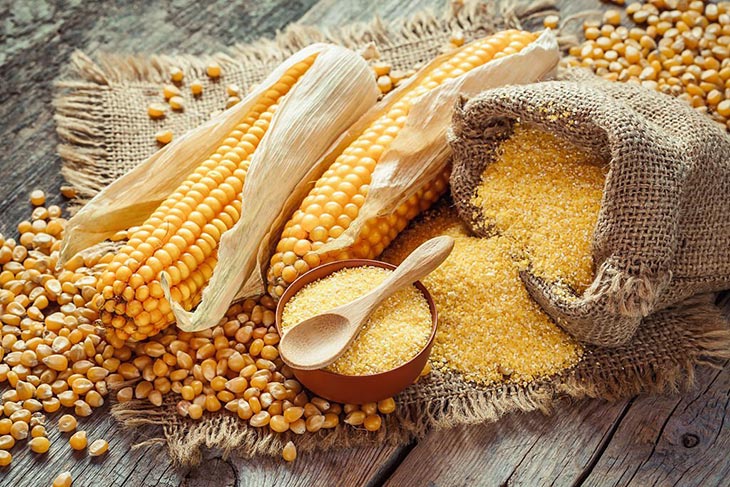 Like coconut powder and many other milled products, ground corn will degrade over time. They do not go rancid, but they will lose their flavor and freshness.
There are a few common ways to let you know if your ground corn is still edible. But, of course, the best way is to rely on the expiration date.
If there is no date on the package, you should follow these tips to see if your food has gone bad.
Pests
It is the most common cause of your ingredients going bad. It exists everywhere, no matter how clean your house is.
This problem usually happens when you do not have enough space in your fridge or freezer to store fresh nuts, flour, coffee, or cornmeal substitutes bags.
Instead, you store them in the pantry, where pests can thrive. You will not even detect pests because they are pretty small and can hide.
Meals and grains can attract moths, mealworms, sugar ants, weevils, and mice.
So, if you open the cornmeal bag and detect any movement or tiny foreign things like mouse droppings, you should throw it in the trash.
You can use bay leaves or garlic to discourage any tiny invader from your meal. But, trust us, no one likes pungently flavored cornmeal.
It is wise to periodically wipe down your shelving using essential oils and white vinegar.
You can also sprinkle some food-grade diatomaceous earth around your cabinet to discourage pests from infiltrating your meal.
Texture
Good-condition cornmeal is usually dry and free of clumps. It will easily fall through your fingers when you lift it with your hands.
Color
This ingredient is usually yellow, blue, or white. So if it is green, brown, and gray, there's a good chance it got moldy from moisture or suffered from freezer burn.
Smell
If you want to check out the smell, you need to bring your nose closer to the container or bag. Your meal should have a bit or no odor. It should smell a little nutty and sweet but not have strongly scented.
So, if its smell is slightly musty or sour, it may have been moldy or rotten, or at least it is no longer delicious.
Taste
If you want to ensure your meal is not spoiled, take a small amount by hand and taste it.
If it is in strong flavor and unappealing, there is a good chance your meal has turned and could make you sick if consumed.
How To Store Cornmeal?
In most cases, this coarse flour will have a best-by date, or an expiration stamped on its container or bag. So the easiest way is to rely on it to determine how long your meal can last.
Like other flours, ground corn can last quite a while. As long as you haven't opened the package, store it in ideal condition. It should be in a cool, dry place, away from direct sunlight and heat sources.
You must make sure your flour is not exposed to moisture and heat as these two factors can cause it to degrade and become infected with mold.
You can also increase the protection for your meals by storing it and other dry flours in a large airtight bag and container. It would be best to separate it from any flours containing gluten like oats, flour, etc.
If your ground corn is still in its original sealed packaging, you can store it in a dry cabinet or pantry.
After opening the package, you need to store the ground corn in a tightly sealed container. It is wise to transfer your ground corn into a sealable glass jar.
That way, your product will be safe from any insects and moisture.
Determined or regular products are more stable as the manufacturer has removed the germ. You can keep them at room temperature, with similar conditions to the unopened package.
Whole-grain flours are less stable as the bran and germ contain many oil content. In addition, they do not last long in your pantry, so it is best to store them in the fridge or freezer after opening the package.
If you need to keep your ground corn fresh for a few years, you should freeze it.
Check out this video to understand how to make ground corn:
Conclusion
Many people think cornmeal will not go bad. But like most flour, it can spoil.
Ground corn is a prevalent ingredient in many dishes. If you store it properly, it is possible to extend the shelf life.
So, try some tips above for storing your ground corn meal and tips to see if it's still edible. Thank you for reading!