Does Pepper Expire? Detailed Answer And Explanation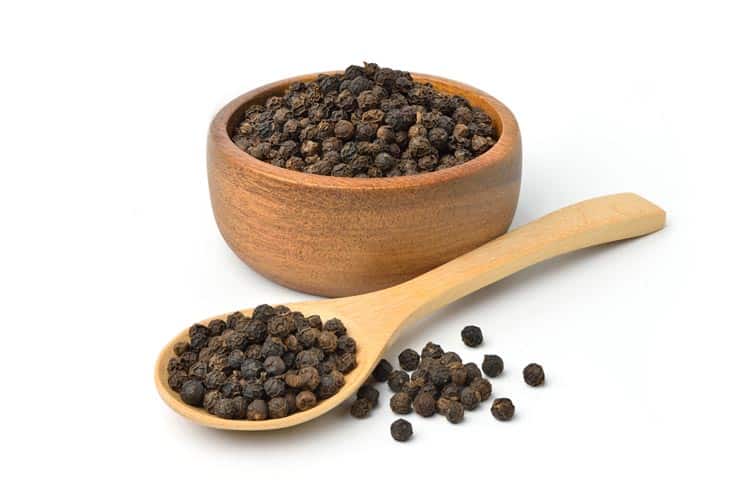 Pepper is such a small spice that you easily forget after buying it for a long time. When finding it on the rack again, you might not know how long it has been here.
Does pepper expire? Does pepper go bad? If this problem matters to you, do not hesitate to follow our article below. Let's get started.
Does Pepper Expire?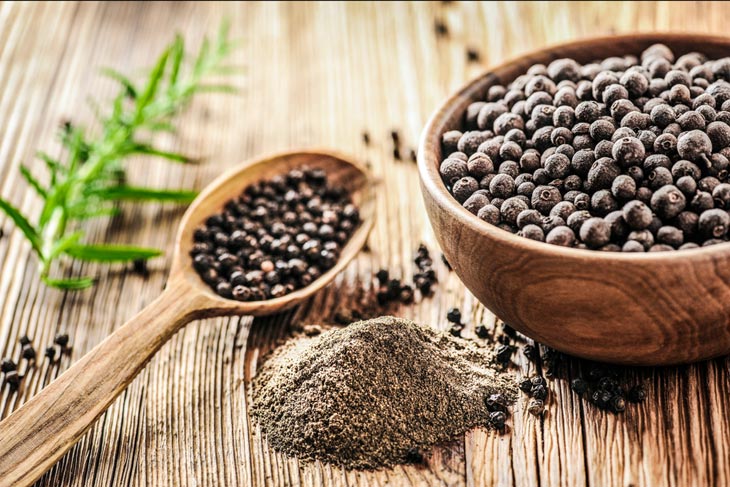 The short answer is this spice does not expire whether it is pepper or peppercorn. The section below will tell you more detail about two typical types.
Does Black Pepper Expire?
If you notice on the label of black pepper, there is an expiry date showing how long you can keep the spice to get the best quality.
It does not matter when you use this old black pepper for months or years over that date. Of course, you cannot get the same sharp taste as the first days because it fades away over and over and gets milder.
You will find it extremely hard for it to go bad in terms of proper storage. There is no chance for microbes to grow in this ground and dried spice without water and contaminants.
Pay attention to your ground pepper if it is clumped or not. If yes, we are afraid that it is possible for mold to develop in the jar and cause a bad smell. In this case, you should not use it anymore.
Do Peppercorns Expire?
The answer to the question: "Does peppercorn expire?" is no. Peppercorns tend to be somewhat less spicy and milder overtime when passing the expiration date.
So, does peppercorn go bad itself? This situation also hardly happens. The reason lies in its dryness and proper preservation.
Yet, do whole peppercorns go bad in other conditions? Totally yes! Do not mistake that peppercorns never expire and go bad simultaneously.
In fact, mold or other microbial growth can appear in its jar when you take off the lid for too long. Then, there is no chance other than discarding all the spice in the jar.
In this case, you might need to find a peppercorn substitute to create the same flavor for your dish.
How Long Does Pepper Last?
Black pepper shelf life and peppercorn shelf life share some common things.
Then, how long does black pepper last? How long does ground pepper last? These two questions are quite similar as the ground ones are a type of black pepper.
You can keep the best quality of black pepper for two years after production. It is also called the best-by date on the pre-packaged label.
As mentioned above, it can be used after that date but not ensure the strong flavor as before.
Yet, how long is black pepper good for? You can base on the best-by date, plus or minus from three to six months since that date.
You will find a shelf life of up to four years in many ground spices, like cinnamon and chili powder.
Apart from its best-by date, you must consider your preference. When the taste of old black pepper that has been over its expiry date still meets your demand, feel free to use it.
On the contrary, you had better remove it when you feel that the aroma has gone and the taste gets milder.
There are three important things to know if the black pepper is still high quality. For example, good ones must come with an intense and spicy flavor, strong smell, and vibrant color.
Regarding peppercorns, how long do peppercorns last? Its best-by date is about three or four years. You can see that it stays longer than black pepper. That's why its actual flavor is kept longer as a result.
Do not forget to check the taste and smell of your peppercorns instead of only depending on the expiry date. Let's grind your peppercorn to see whether it is still strong and sharp or not.
If yes, there is no reason to discard it. But when that spice changes your dish flavor, having a new container of peppercorns is a good idea.
How To Tell If Pepper Is Bad?
Can pepper go bad? Of course, yes. Whether your pepper is original or commercially processed, it can go bad over time.
We have mentioned some signs showing that this spice is bad, but let's go into details now.
The simplest way to check is tasting your peppers after grinding them on the palm. A good-quality one will give your tongue the feeling of spiciness and burning sensation. If not, its potency has gone for sure.
On top of that, the smell is a good idea to check for freshness. Instead of tasting, you can sniff the crushed pepper to check out whether it retains quality.
It may go bad when its scent is weak? Yes, for sure.
Do not forget to consult the following steps for signs of spoilage.
Look for signs of mold. Try to observe your peppers frequently to realize some traces of mold appearing on the surface of your ground black pepper or peppercorns. Throw it away when you figure out any moldy area.
Look for signs of moisture. Moisture is the enemy of any spice, not only pepper. It can affect your peppers and cause mold or even bad quality. You have to touch the spice to feel the possibility of humidity and wetness around it. Moreover, you have to check the area where you put the container to see if water can easily contact the spice.
Check out the level of heat. It's time to discard your pepper when it has lost its heat. The sign here is that it stings you while tasting.
Smell it once again. This spice often comes with a specific scent. But when it seems to be different, like a foul smell, the spice is not really suitable for consumption.
What Happens If You Eat Expired Pepper?
Pepper does not expire itself, but it can lose the original flavor instead. Nothing happens when you consume those expired peppers, although they have passed the usage date.
What is more, it cannot be moldy itself, except for contact with water, humidity, or other potential conditions to grow mold.
When eating moldy pepper, you are likely to suffer from serious symptoms. The popular health issues related to this thing include vomiting and diarrhea.
Of course, it also depends on your age, health condition, disease backgrounder, and the consumption amount.
How To Store Pepper?
Before heading to the proper storage, you must know that heat, light, air, and humidity can affect its quality well. It not only makes your peppers lose taste quickly but also causes black pepper mold easily.
First, let's store the spice in a dry and cool environment without exposure to direct heat, especially on the stove.
Direct sunlight can deteriorate your peppers' flavor. The best option is to put them in a spice drawer or dark kitchen cabinets.
In more detail, you can store them in an airtight container or jar to retain the best and longest quality. Never keep them in a plastic bag as it might not be as tight as others.
This way, it can help avoid access to water and air to cause mold growth. Like the stove, you should keep the jar away from the sink as a result.
Remember to store each type of spices separately, as you might not know the different water content among these spices.
Especially, water-packed peppercorns and brined peppercorns have to be in the refrigerator once you open their package.
We recommend you freeze peppercorn as this kind has a longer shelf life than ground pepper.
Storing pepper varieties is basically the same, so you can consult how to store serrano peppers.
Final Thought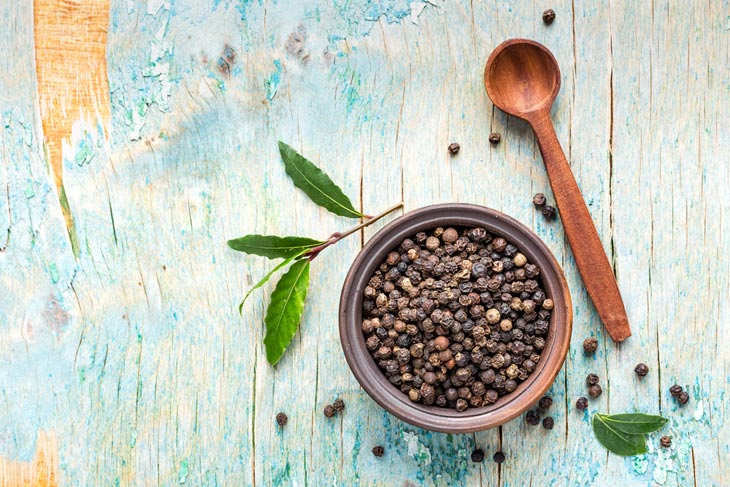 Pepper plays an important role in the home kitchen. It boosts the flavor and aroma of your dishes, apart from various beneficial health values. There is no reason to refuse to consume pepper.
However, you have to understand these questions: Does pepper expire? Can black pepper go bad? How long do black peppercorns last? We bet that we have answered them clearly above.
Now, it's time for you to make the best of it in cooking.