Does Tofu Go Bad? – Helpful Tips To Store It Properly
When talking about the most versatile beans, we definitely cannot ignore soybeans. In addition to popular products such as soy flour, soy milk, soy sauce, etc., one of the common soy-based foods is tofu. But does tofu go bad?
The answer will be yes. This is a rather "flashy" food, and if not stored properly, its quality will be easily affected.
The information below will explain why it tends to spoil, how long is the maximum shelf life for each type, how to recognize if it goes bad, and some tips for preserving this food.
What Is Tofu?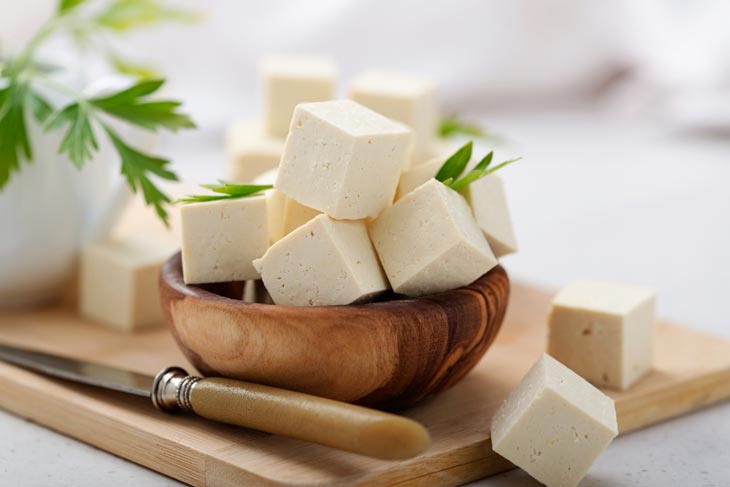 In fact, this is a soy product that originates from China. Similar to cheese making in Western countries, the Chinese have made this food by condensing soy milk first.
Then, through filtering – pressing bean curd into blocks, then people get the finished product is white solid blocks.
Nowadays, tofu is considered the best alternative for dairy products, especially for people who can not consume milk products for special reasons. So, it is easy to find tofu in various recipes for vegetarian diets.
The soy-based block has many different varieties depending on the cuisine of each region, but in general, there are two most popular types: silken and regular ones.
Silken Tofu
The Silken (Japanese-style) has a soft, light, and easy-to-crumble texture. Because it is as fragile as "silk," it requires high cooking techniques, which explains why many home cooks fear it.
The Silken one has a lifespan of about one year if it is unopened.
Regular Tofu
The Chinese-style variety, or so-called bean curds, is more commonly sold in grocery stores than its counterpart.
There are two forms of the regular variety, from firm to extra-firm. It has a more consistent texture, is easy to prepare, and is often stir-fried or scrambled.
Does Tofu Go Bad?
Like other dairy foods like milk or cheese, this product is very sensitive to the external environment. Once unpackaged, it is prone to bacterial growth. Further explaining why is because it is highly nutritious.
Being rich in protein and amino acids, the nutrient content of tofu allows it to be the preferred medium for harmful bacteria.
Will Tofu Expire?
Surely if it can be damaged, it will also have an expiration date (EXP). Depending on storage conditions, the shelf life of tofu will vary. The following section thoroughly demonstrates the question: "When does tofu expire?"
How Long Can Tofu Last?
Raw Tofu
The product will usually be displayed in 2 stalls: refrigerator and shelf-stable tofu in supermarkets. Depending on whether the sealed package is taken out or not, the shelf life of this food will also change.
If it is unopened tofu, the raw food can be stored well within or post-expiration day. Details:
Unrefrigerated tofu (shelf-stable), if stored at room temperature, can be kept until the best-by date
Refrigerated tofu can be kept for about 3-5 days in the fridge after passing the best-by date
If the package is peeled off, whatever it is, opened raw ones can only be stored in the cold-keeping condition for up to 5 days, regardless of its use-by date.
Frozen Tofu
One of the effective ways to preserve the opened ones is to freeze them. The shelf life of frozen tofu can be extended without affecting its quality.
Normally, if placed in the freezer, it can be stored within 3-5 months after the package's removal date.
Cooked one can still be frozen like raw ones, but it is not highly recommended as it will influence the dish's original taste. Usually, it can be kept within 2-3 months.
Cooked Tofu
If, after a meal, you still have some leftovers, you're lucky that it can still be kept depending on storage conditions.
Once you leave it at room temperature, the dish can stay for 2 hours, and if put in the fridge, it can be eaten within one week.
How To Tell If Tofu Has Gone Bad?
Except for the unpackaged refrigerated product, which can last a couple of days post expiry date, tofu past best by date will usually start to fall into spoiled status.
There are many signs of spoilage we can recognize based on its visual, smell, and taste. Here are 3 common traits of bad tofu you should know:
Changes in visual: Unrotten one will usually be pure white. When it starts to deteriorate, the color changes from white to yellow or even black. Sometimes, we can detect some signs of mold such as moldy patches.
Changes in taste: It won't be easy to recognize the above indicators with the naked eye for cooked dishes. Instead, it will manifest in taste. Spoiled food has a sour taste, or at times a bit bitter, signaling that you should better pour it out.
Changes in smell: The sour smell is when it goes stale, accompanied by a sour taste. The normal one won't have any scent, so if you smell it no matter what, maybe you should check if it's still usable.
What Happens If You Eat Bad Tofu?
Don't worry if you accidentally eat spoiled tofu. If yours stays within the edible date range outlined above, you can still avoid health risks. However, once your dish shows obvious signs, here are some of the symptoms you might face:
Abdominal pain: Within 1 to 2 hours after absorbing, you will experience abdominal pain as the first signal of digestive issues.
Diarrhea: Accompanied by abdominal pain is loose stools. At this time, the body will lose a lot of water. So, it's very important to stay hydrated when you have diarrhea.
Vomiting: The body will now have negative reactions to microbial growth foods, such as vomiting. As with diarrhea, water needs to be replenished to avoid the risk of shock.
Fever: If you fall into severe food poisoning, fever can happen. When there are these signs, the priority should be to bring the patient to the nearest medical center for treatment.
How To Store Tofu After Opening Package?
You need to prepare the ingredients and tools for best result:
leftover tofu
paper towel
plastic wrap
airtight containers or freezer bag
Storing Tofu At Room Temperature
The first caveat is that only shelf-stable variety can be preserved in this way. When leaving it outside, make sure it is placed in a cool and shaded place. Once it is opened, this raw one allows you to leave it at room temperature for 1 hour.
Before preparing it, to help prevent it from getting soggy, one tip is to use a paper towel. Wrap it up, then gently press it and leave for 30 minutes. You will have a more firm dish with a nice texture.
You can cover it with plastic wrap for cooked dishes and leave it for up to 2 hours at room temperature. After that time, you should throw the leftovers away because it is easy to spoil and cause food poisoning.
How To Store Tofu In The Fridge
When the package is opened, it should be stored in the refrigerator. One note is that before storing, you need to drain the liquid out of the box completely. This liquid can make plant-based foods easier to ferment.
After draining the water, you can put it in an airtight container, fill the surface with clean and fresh water and close the box tightly. This will make it fresher and firmer.
Another helpful piece of advice is that you should change its water daily. It is certain that even though the food has been kept for a long time in the refrigerator when it is processed, it is still as fresh as when it was bought.
You can also use an airtight container to store it properly for the cooked dishes. This not only helps it last longer but also keeps your fridge free of food odors.
Conclusion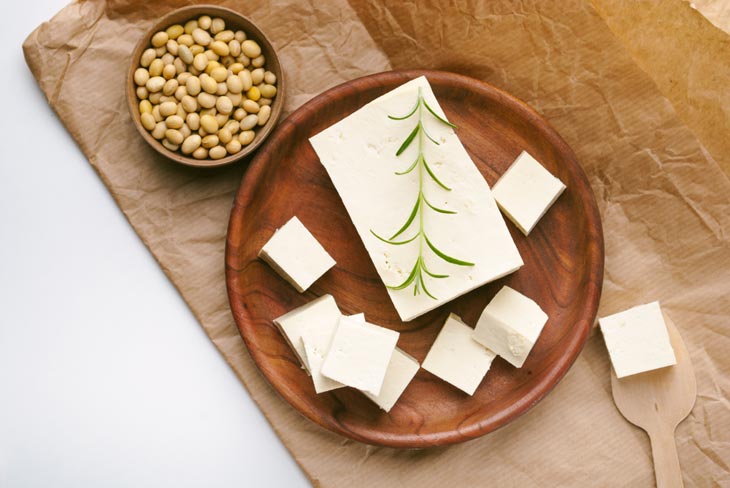 Surely the above information has helped you answer the question: "Does tofu go bad?"! It can be a sensitive food that needs to be cherished and treated gently.
Once you know how to store it properly, your dishes will surely be rich in nutrients and delicious.