Egg Free Sausage Hash Brown Bake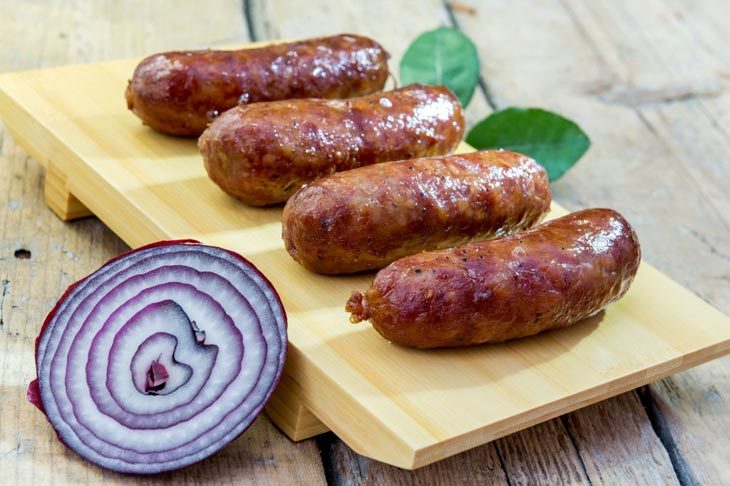 Do you yearn for the recipe of potato sausage breakfast casserole no eggs? Do you want to know the secret behind a yummy egg free sausage hash brown bake?
We got your feelings! And with no more delay, we will show you how to make the dish you wish for.
Now let's started.
Nutrition Information of Egg Free Sausage Hash Brown Bake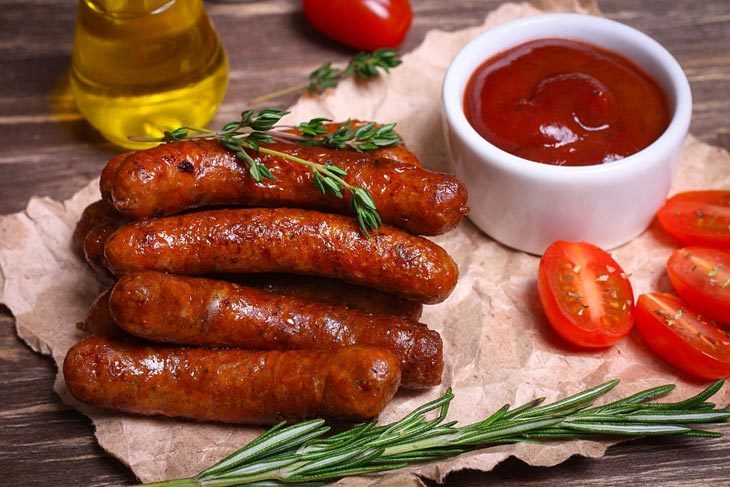 There are quite many nutrients contained in this breakfast casserole without eggs. So, you don't have to worry that the eggless breakfast casserole version isn't as nutritious as the original recipe.
Here is the list of the nourishments in the eggless breakfast casserole recipes:
Carbohydrates: 11g
Saturated Fat: 9g
Fat: 22g
Cholesterol: 235mg
Protein: 18g
Calories: 321 kcal
Calcium: 197mg
Sodium: 608mg
Potassium: 369mg
Sugar: 1g
Vitamin A: 520IU
Vitamin C: 5mg
Iron: 2mg
As the amount of calories offered in this dish is high, you can eat it as a brunch – an eggless brunch casserole on any day that you feel like skipping your breakfast.
How To Make Egg Free Sausage Hash Brown Bake – Quick Method For A Delicious Breakfast Casserole
The recipe is a gluten free egg free breakfast casserole recipe as there is no flour and egg used in the cooking. If you want to make this hashbrown casserole without eggs dairy-free, you change the milk for your dairy-free milk choice and use your favorite vegan cheese shreds instead of cheddar cheese.
This sausage and hashbrown casserole without eggs is in the list of Top 8 allergen-free dish as it is:
Gluten-Free
Egg Free ( as there is egg mixture contained)
Fish and Shellfish Free
Peanut Free
Soy Free
Dairy-Free ( if you change the ingredients to dairy-free milk and vegan cheese)
Tree Nut Free
And before getting started, we want to clarify that we will also show you how to make sausages that taste best with this recipe. Therefore, if you use store-bought sausage, you can skip the sausage-making part and go straight to the part of making the casserole dish.
Preparation
Ingredients for making sausage:
1 ½ yards of sausage casing (around 2 to 3 inches wide)
1 pounds pork fat
2 pounds lean pork meat
¼ cup of minced garlic ( or ¼ teaspoon garlic powder)
½ teaspoon ground black pepper
1 tablespoons salt
¼ teaspoon dried thyme
¼ teaspoon dried sage
¼ teaspoon crushed bay leaf
½ teaspoon cayenne pepper
½ tablespoon paprika
2 ½ teaspoons hickory-flavored liquid smoke
Ingredients for making egg free sausage hash brown bake
6 cups frozen hash browns ( or fresh shredded potatoes)
1½ tablespoons cornstarch
½ of whole diced onion (Optional)
1 ½ cups coconut milk for a creamier taste ( you can use regular milk available at your house)
1 ¼ cups shredded of sharp cheddar cheese
¼ teaspoon rubbed sage ( optional for spices)
½ teaspoon thyme (optional)
½ teaspoon rosemary (optional)
¼ teaspoon onion powder (optional, skip it if you have already use diced onion)
1. Instruction To Make A Yummy Bake For Sausage Making
Step 1: Freeze the meat and the fat in the fridge.
As the fat turns soft, it won't completely emulsify with the meat and get separated while cooking. That will make your sausage ruined, so it would be best if you could solidify the meat and fat before getting down to your work.
In the meantime, you take the casing out to soak it in cold water for one hour. In this way, it will loosen the salt contained when it is packed and gets softened. Then, attach the casing to the sausage stuffer's wide end to put it up against the sink faucet. This action facilitates the water to run through the inside and get rid of the excess salt.
Step 2 Grind the meat and fat.
After grabbing your meat grinder, you take the meat and the fat out of the fridge. Next, cut them into 1/2-inch wide chunks.
Then, it's time to use your meat grinder's coarse blade to grind the meat and fat once to create a mixture of fat and ground pork. After that, you mix the mixture with salt, minced garlic, pepper, cayenne, paprika, sage, thyme, bay leaf, and hickory smoke in a bowl. Make sure that they are fully combined to get a good taste of the sausage.
Step 3: Preparing for stuffing
You fit the stuffer tube onto the meat grinder for later stuffing use. Then, cut the casing into a 26-inch length one and tie a knot at one end.
Next, fit the casing to the tip of the sausage stuffer tube and slide it on until the casing is all folded up and the tip of the stuffer touches the tight knot. This action will prevent excess air from getting into the casing.
Step 4: Stuffing
Fill the hopper with the sausage mix that has been seasoned. Then, turn the machine on and start stuffing the sausage. As the mixture is stuffed into the casing, your casing will inflate and fill gradually.
Stop filling when there is about 1 ¼ inches casing left from the funnel end. After slipping the casing off, use your finger to smoothen any bumps available. Make a knot to tie off the open end of the sausage.
Step 5: Form the links.
Six inches from the knot, you use your forefinger and thumb to pinch the sausage. Then, you grab two sides of the sausage and twist it three times towards yourself.
Continue to measure six inches from the new link that you have just formed and create another link with the same action. Yet, this time you have to twist it away from yourself so that the link won't unravel.
Step 6: Pop the air bubbles.
Use a needle that has been sterilized over a flame to prick every sausage that has air bubbles. This action will help flatten the casing and remove any air trapped inside.
Then, hang our "breakfast sausage" on to let it dry.
2. Instruction To Make A Yummy Bake For hashbrown casserole without eggs making
Step 1: Prepare the oven and the baking dish before baking.
The first thing you have to do is to preheat the oven to 350F. Then you take out a 2-liter casserole dish and spray it with cooking spray (you can substitute it with an 8×8 or 9×9 baking dish).
Step 2: Cook the sausage and onion
Put a large frying pan on the stove and turn on medium heat. Then, add your sausage to the pan and cook it. You can use a wooden spoon or a spatula to break the sausage up into large chunks.
It will take about 7 minutes with occasional stirring to cook the sausage thoroughly. Next, drain off the fat ( you can skip it if you want to keep the meat fat).
Step 3: Cook other ingredients
Once the sausage is cooked, you add in the mixture of cornstarch, milk, spices, and diced onion. Then, continue to cook until thickened over medium heat.
Step 4: Cook the hash brown ( or potato)
Get another pan on the stove and turn on medium-high heat. Then, add the hash browns in and cook it until it gets slightly brown.
After they are cooked, spread them out on the bottom of your baking dish. Next, sprinkle ¼ cup of cheese and all the sausage mix over the hash browns. After that, top them with the remaining cheese.
Step 5: Bake
Bake it for 45 minutes at 350F and take it out when done. Now, the no egg breakfast casserole is ready to serve.
Conclusion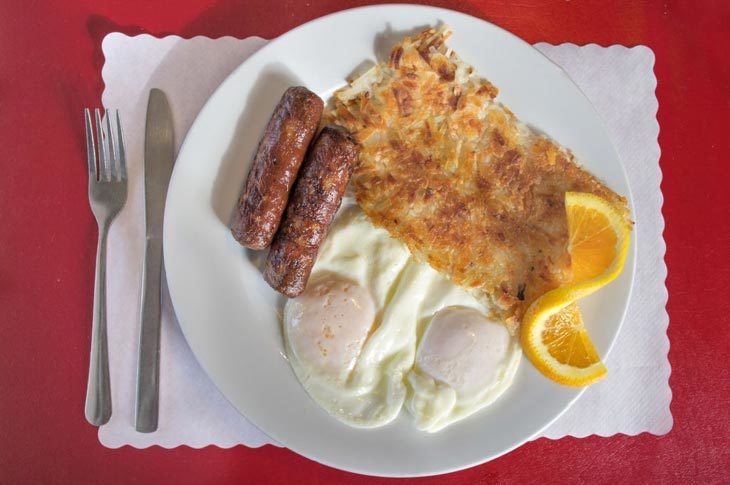 After reading, we hope you can make a delicious egg free sausage hash brown bake effortlessly. It is not a very hard dish to make, so don't hesitate to try it out at home.
Good luck with your work. Thank you for reading.