To make a layer of crust for fried chicken, you normally dip it in flour and egg before covering it in breadcrumbs. This isn't an option if you're allergic to eggs or wish to eat a plant-based diet.
Instead, you can also use various ingredients for an egg substitute for fried chicken such as milk, oil, cream, etc.
Indeed, breaded and fried foods can be made without using an egg. What egg replacement for breading you should use depends entirely on what you're frying and what taste you want to produce.
Let's discover some suggestions regarding the egg substitute for fried chicken.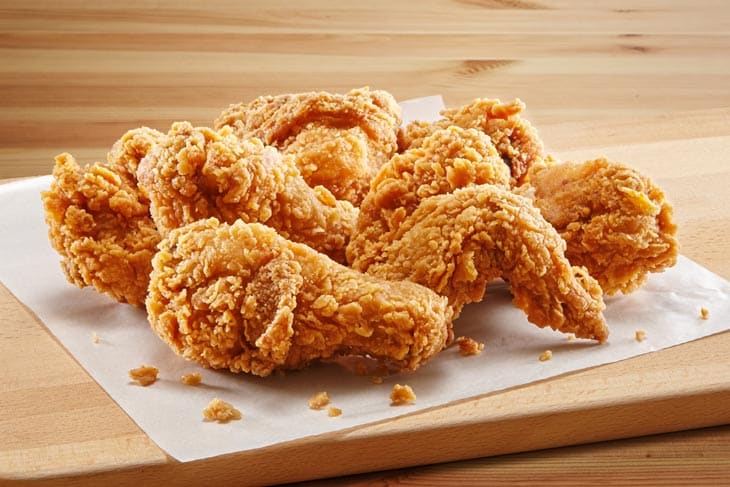 Why Do You Need Eggs In Fried Chicken?
The yolk of an egg contains a lot of lecithin, a key emulsifier. It secures all the components of the chicken, preventing them from dispersing when cooking.
Also, it helps keep the moisture content in the chicken that otherwise would have been drained when frying.
The number of eggs used influences your fried chicken reddish-brown or golden color.
However, fried chicken may have a comparable color shade without eggs, yet using eggs boosts the gorgeous yellow color of the fried chicken.
Egg Substitute For Fried Chicken
Even though the egg is commonly used to make fried chicken more crispy with more visual appeal, if you have an egg allergy, you can simply substitute eggs with other components without making it less tasty.
So, what to substitute for eggs in fried chicken?
1. Milk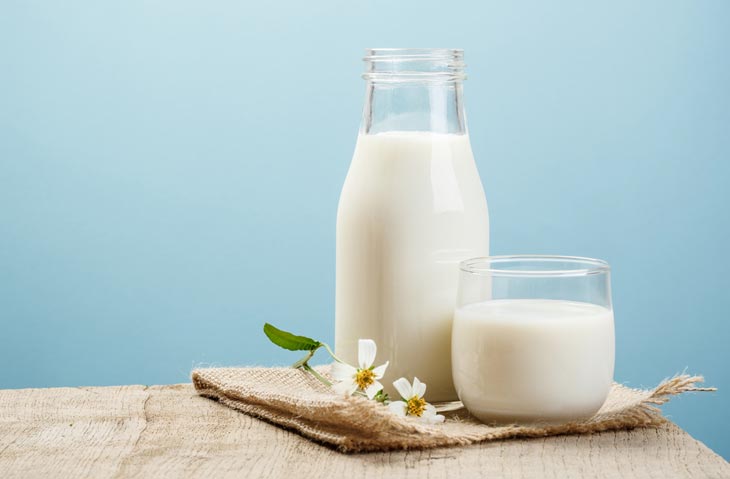 Milk contains moisture content, fat, and consistency to aid in the sticking of flour or breading.
Buttermilk frequently adds moisture and structure to the dish, so you can use regular milk to substitute for buttermilk and egg in fried chicken.
If you don't have access to cow's milk, soy, almond, or rice milk will provide enough fat and the correct consistency for your breadcrumbs to stick.
Vanilla-flavored milk should be avoided since it can change the flavor of your fried chicken.
2. Mayonnaise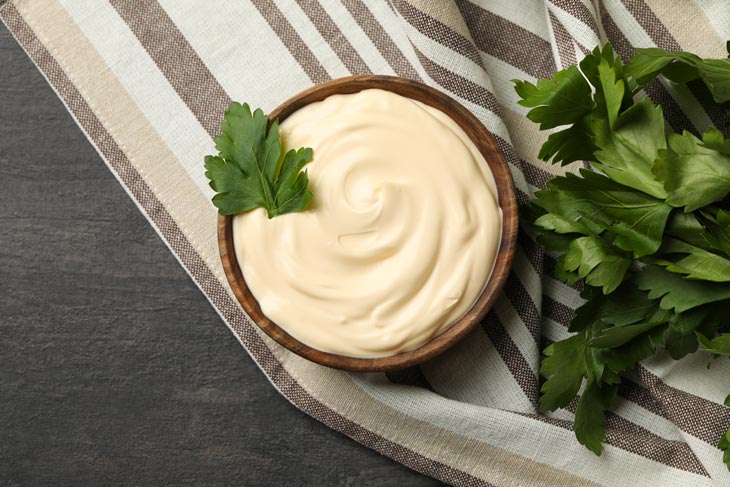 You can use mayonnaise to substitute for eggs in frying chicken, thanks to its thickness and creamy plus fat-rich ingredients.
By spreading a thin coating of mayonnaise onto the chicken and coating it in the flour batter, you may use it straight from the refrigerator.
Remember to thin down your mayonnaise with a little milk or cream if it's too thick. After your chicken has been cooked, the mayonnaise flavor will be lost.
3. Cornstarch and Aquafaba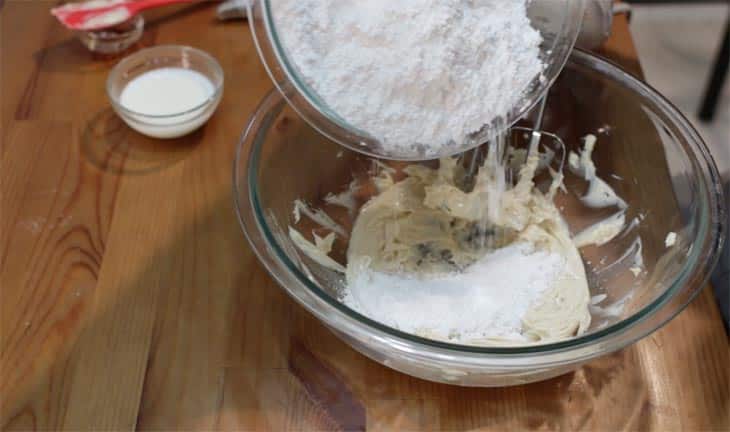 If you've never heard of aquafaba, it's the liquid that comes from a can of beans or even chickpeas.
The taste has little effect on the fried chicken, but it does have one major benefit: you can beat it akin to egg whites.
Without using baking soda, it plumps up and becomes fluffy, producing a great, airy covering.
Remember to keep the blend of cornstarch and aquafaba adequately thick. You don't have to dredge the chicken first in cornstarch and then in the mixture.
The coating will attach to the meat if it is dry (you can pat the meat dry).
4. Heavy Cream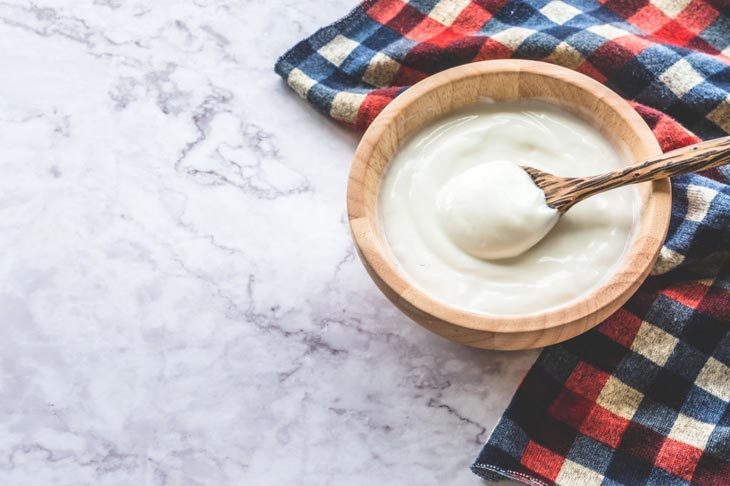 Heavy cream also works well if you don't mind calorie-dense and high-fat ingredients.
It produces the ideal surface for your breading to stick to without drastically affecting the flavor profile of your fried chicken.
It is highly recommended you not use heavy cream to substitute for eggs in fried chicken as usual because it is not a particularly nutritious egg replacement.
However, because the deep-frying process is not that healthy in general, this may be a point you choose to overlook!
Heavy milk has a similar consistency to buttermilk. However, because the breadcrumbs do not absorb it as readily, the coating is slightly thicker and crispier.
5. Melted Butter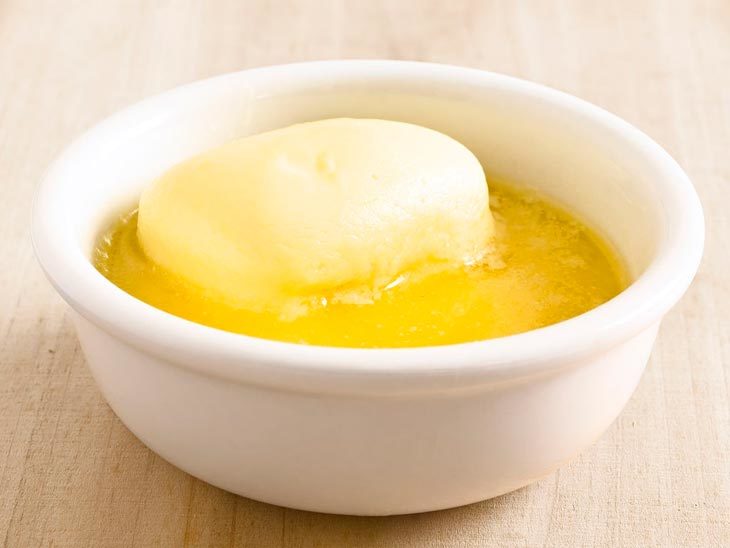 The final option for the egg alternative is melted butter. Olive oil is also helpful to aid with the breading stick. Both butter and oil can add flavor to your dish.
Although oil is also available for replacement, many people prefer using melted butter for an egg, and this produces the same outcomes as using oil.
Still, like heavy cream, this sub is not a healthy choice. You can consider using a low-fat or heart-friendly version.
Vegan Eggs Substitute
What can I substitute for egg in fried chicken for vegans?
If you don't want to use milk or other non-vegan ingredients when on a vegan diet or suffering from lactose intolerance, more possibilities are available besides those listed above.
They must act as a bonding agent and help the chicken retain moisture. While some are helpful, the flavor might alter.
Flour and Water
This is a terrific combo because it takes no extra ingredients to make the slurry. The traditional method calls for flour, and water is readily available and inexpensive.
You may make a little thicker consistency than heavy cream by mixing flour and water in a 1:1 ratio.
Alternatively, depending on how thick you want your coating to be, you may make an even more sturdy batter or a thicker one.
The texture of your batter will also be determined by the food you're preparing. You may prefer a thinner slurry for more delicate things like fish, but you may use a thicker slurry for poultry and harder veggies.
This mixture will hold together well and produce a tasty crunchiness when cooked.
However, it is one of the slightly heavier egg replacements because of the components, although this can be changed by modifying the consistency.
Applesauce
Applesauce is another excellent egg replacement that many people prefer because of the apple flavor. But remember to choose the unsweetened one so that it won't alter the whole flavor.
It provides a depth of flavor that you wouldn't get from plain breading or batter. To make a beautiful coating, combine unsweetened applesauce with flour or breading.
The ideal replacement ratio is ¼ cuppa apple sauce for one egg.
You can also make applesauce at home for later use if your kids fall for this sub. Simply cook apples with apple juice or water.
Tomato Paste
Tomato paste can also be used if you want applesauce-like foods with a sticky texture. Its thick density provides an excellent surface for the coatings to adhere to.
All you have to do is brush a tomato paste layer on the chicken and roll it in flour or breading.
That said, you should be cautious about the frying time because you don't want to burn this alternative.
Also, a hint of tomato will linger in the fried chicken, yet if you serve the dish with a flavorsome barbecue sauce, even a gourmet can hardly sense the difference.
You can make tomato paste and store it in the fridge to use both as a dipping sauce and an egg substitute for fried chicken.
Vegetable Oils
For those with air fryers, healthy plant-based oils like olive are a great alternative to substitute for eggs in frying chicken, albeit not all oils work wonders for frying.
Oils with higher smoking points, like virgin olive oil (non-extra), peanut oil, and canola oil, are perfect for this task and include particular types of lipids that are helpful to the body.
Simply pour oil on the chicken, season it, and bread it before cooking it in an air fryer.
Flaxseed and Water
In many vegan dishes, a flaxseed and water mixture is used as an egg substitute, and it also works well for frying things in a batter.
This mixture is frighteningly similar to the results obtained with ordinary eggs, but the flaxseeds provide a little nutty flavor.
Not only does the taste change, but the color also darkens somewhat as compared to utilizing flour and egg, giving the dishes a little more southern fried appearance.
Again, depending on what you're making and how you want to show it, this could not be bad!
Conclusion
When frying, you can always find an egg substitute for fried chicken.
If you're searching for a general vegan replacement for eggs, sticking to flour and water could be your best choice, whereas non-vegans should use milk or mayonnaise.
You don't have to follow the instructions exactly and can flexibly change them with other alternatives regarding some popular recipes. You may, on the other hand, update it as needed.