Evaporated milk is a common ingredient used for adding richness to non-alcoholic drinks, bakery, and soups. But this ingredient is not always in your pantry.
You may need an easy-to-find evaporated milk substitute to make sure your dishes are full of flavor.
We've compiled a list of the top 6 tried-and-true stand-ins that you can easily put your hand on. Read this article to find out what to use in place of evaporated milk! You can also know more about this amazing ingredient.
What Is Evaporated Milk?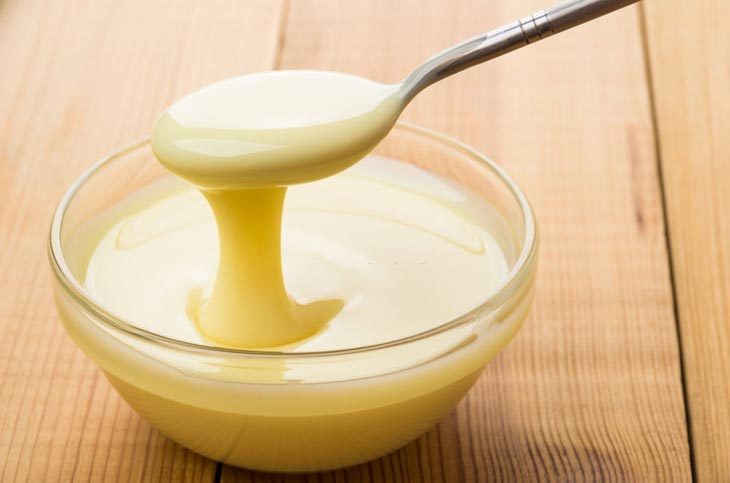 This dairy product is produced by heating regular milk to remove around 60% of the water. Due to the evaporation, the liquid resulted in a concentrated, darker, and caramelized version.
You can reconstitute evaporated milk into regular type by combining half as much water.
After the process of cooling and canning, you can preserve evaporated milk for months or even years.
Once you open the can, the rest portions should be stored in a tightly-sealed container and used within 3-5 days. It has a rich and creamy flavor.
This ingredient also comes in three types: skim, low-fat, and whole milk. You can use it for dishes that require a creamy mouthfeel without too much extra sweetness.
It may be found in European cuisine, delightful and savory recipes like cheesecake, ice cream, or caramel flan.
Are Evaporated Milk And Condensed Milk The Same?
You can distinguish them by their most significant difference – the level of sweetness. Also known as sweetened condensed milk, it is always sweet, while the evaporated version is not.
After removing the water content, they add sugar to this shelf-stable product before canning. Condensed milk has a sugar proportion of 40 to 45 percent.
Therefore, it has a rich and thick texture, caramel color, and a super-sweet flavor.
Can condensed milk be a substitute for evaporated milk? The answer is no. This ingredient is not considered as a substitute for evaporated milk in recipes.
They are not interchangeable! You don't want to show up to soup or mac and cheese cooked with sweetened condensed milk.
Why You May Want a Sub For Evaporated Milk?
There are a variety of reasons why people need evaporated milk replacement. The two common causes are allergies and veganism.
People with allergies can be adversely affected because of the protein from cow's milk in evaporated type. Besides, vegetarians also try to eliminate animal glandular products in their daily diet.
Lactose intolerance is also one of the reasons that users choose a substitute instead of evaporated milk. Its symptoms are extremely popular, affecting up to 70% of the world's population.
People with lactose intolerance cannot digest the sugar in milk. They may have typical symptoms including diarrhea, stomach cramps, and pains, constipation after consuming dairy products.
Evaporated version provides the body with a massive amount of calories since its main ingredient is milk, so using it too much can lead to obesity. This disease can also lead to some serious heart problems.
As a result, many people avoid cattle products and use a substitute in their recipes to keep their bodies fit and prevent them from being overweight.
What To Use In Place Of Evaporated Milk?
1. Regular Milk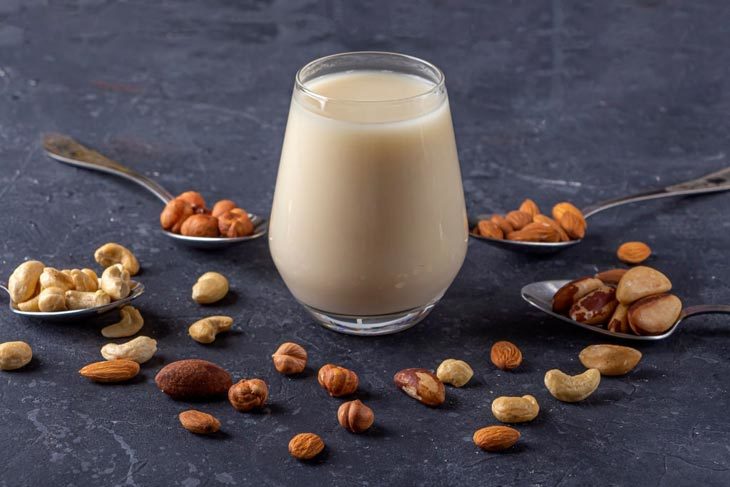 You may not know that you can substitute regular milk for evaporated milk. With a bit of fiddling, the whole milk in your pantry can play as evaporated one in many recipes.
You can refer to the following method for making your own replacement.
Take a pot and place roughly 60% more milk than asked for in the recipe.
Heat the liquid up and slowly reduce the temperature until it reaches the desired amount.
Leave the mixture until it is cool, and you can now use it.
2. Coconut Milk
You can also substitute coconut milk for evaporated milk if available in your kitchen. Coconut milk is the non-dairy version, but it's significantly fatter and thicker than nut and soy milk.
It can be used as an evaporated milk alternative as long as it's full-fat coconut milk.
The reasonable ratio of this substitution should be 1:1. You must keep in mind that you may find the coconut taste in the finished result.
You'd better use it in recipes that call for coconut taste, such as black bean soup or coconut curry chicken.
3. Half And Half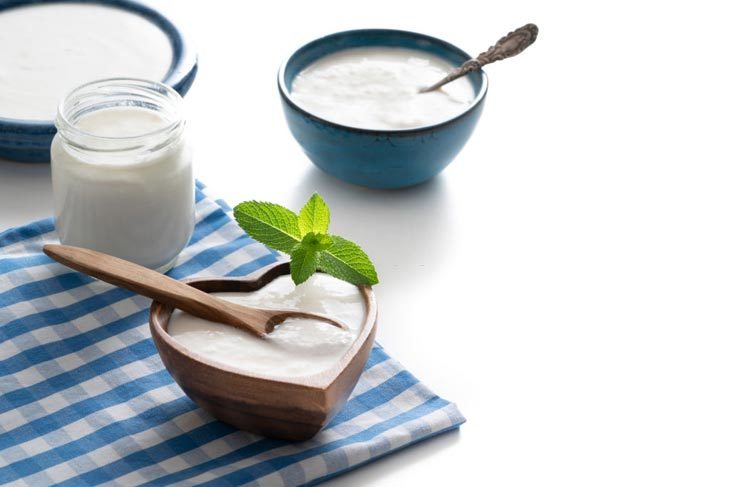 Half and half was produced by blending 50% milk and 50% cream. This mixture is higher in fat and is lower in protein than evaporated milk. Its texture is somewhat thicker, and the flavor is not as sweet as the original ingredient.
People usually put it in coffee to add some fat to the drink. Besides, You can use it in any recipe that needs evaporated milk's creamy taste.
This alternative has the same nutrients as milk. It is a little lower in carbs. You can substitute half and half for evaporated milk by 1:1 ratio.
4. Heavy Cream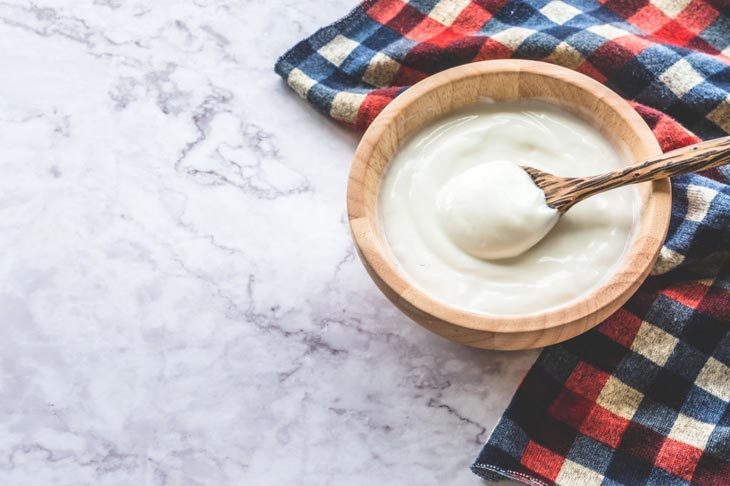 Heavy cream is a fattier ingredient that will make the dish more affluent in an acceptable way. Despite being heavier in fat, it has a similar consistency as the original ingredient.
You should replace one cup of evaporated milk with one for sweet and savory recipes.
Your finished product's flavor will undoubtedly be bland, and the texture will become richer using this. You can substitute heavy cream for evaporated milk if you don't mind.
5. Powdered Milk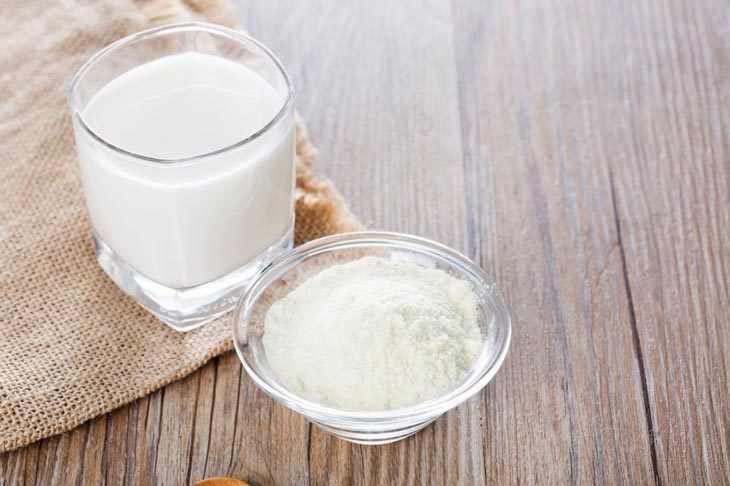 Powdered milk is whole milk that has been dehydrated to be totally dry. So if you have this "powder" in your fridge, try to rehydrate it to make an evaporated milk substitute.
To reconstitute the product into regular milk, you need to add 60% of the amount of water specified. This will produce a thicker mixture that you may use similarly to evaporated type.
Because there are various types from different brands, it requires varying quantities of water. It would be best to check it a little for the correct consistency.
Powdered milk is not a common ingredient. However, you will have the best result once you substitute powdered milk for evaporated milk. They taste pretty much the same and are easy to make as a substitute.
You can use it in some recipes, such as cookies and pancakes. Depending on how much powder you use, it will be nutritionally equivalent to evaporated milk.
6. Other Dairy-Free Sub – Oat Milk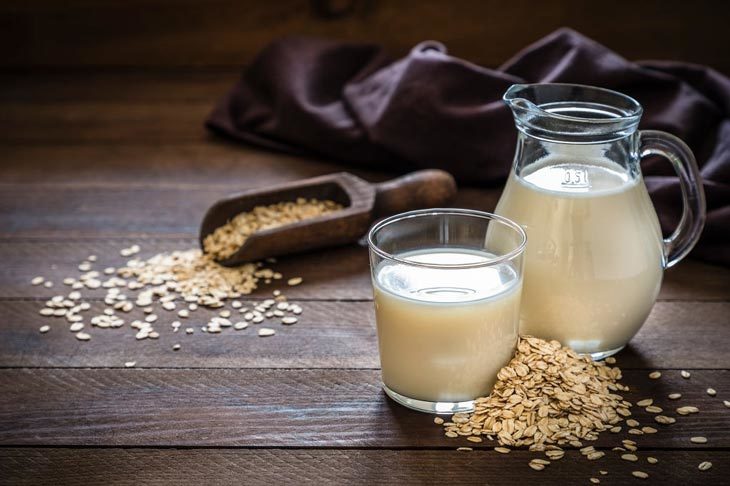 Oat milk is created by mixing oats and water. You may prepare it at home or purchase ready-made versions.
Most recipes that require evaporated milk may be replaced using this ingredient. To get the same consistency and flavor as the original ingredient, you may need to thicken or sweeten it.
It is enriched with iron, calcium, and vitamin D. In particular, this stand-in also has 30% of the RDI for calcium, lower than evaporated milk but comparable to ordinary one.
However, keep in mind that handmade versions do not include these added nutrients.
Oat milk also contains some beta-glucans. It provides a variety of health advantages such as better digestion, lower blood sugar levels, and lower cholesterol.
How To Substitute Evaporated Milk For Milk?
Using evaporated milk in place of milk is not a bad idea at all. However, since most moisture is lost during the canning process, you must add a proper amount of liquid back into evaporated milk to substitute it for whole milk. The right amount of water added will make it taste similar to regular type.
If you want to make a replacement, the right way is to blend one part of water into each piece of evaporated milk.
Most people believe that reconstituted evaporated milk tastes somewhat different than the ordinary version.
Then, you can extend your dairy products to save your regular milk for drinking or use in cereal, where its flavor is most noticeable.
Recipes that use milk as the main ingredient make it easier to distinguish the taste.
Meanwhile, you may use evaporated milk in several recipes to hide any tiny changes in taste.