Fleur De Sel Substitute – Which One Should You Buy?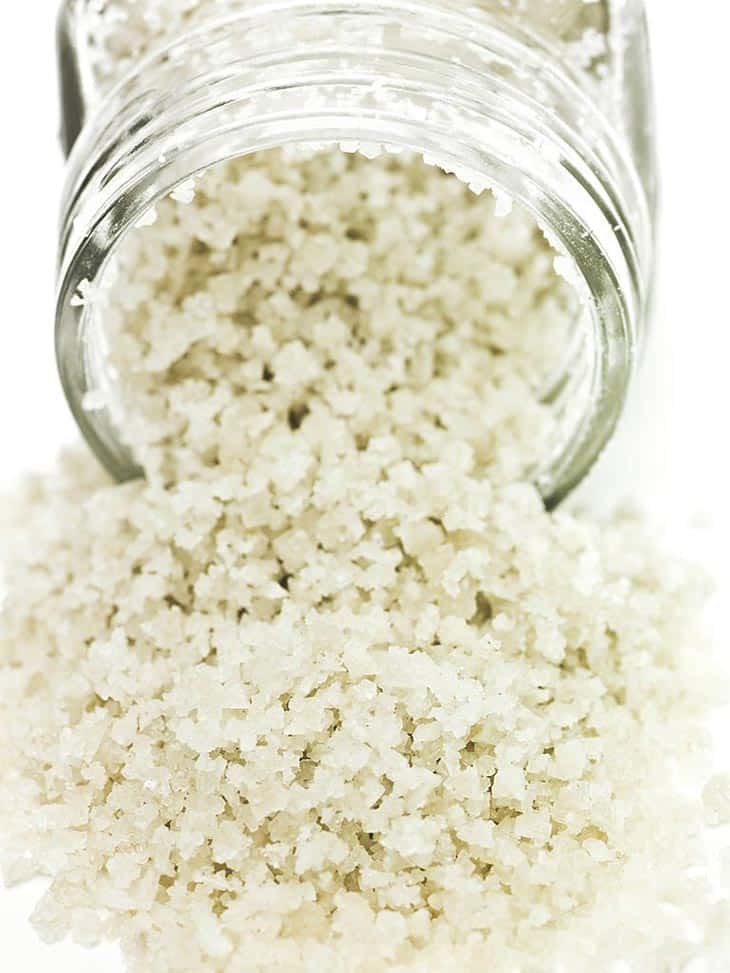 Salt is an indispensable cooking spice of any dish. Nowadays, there are plenty of varieties. One of them is Fleur De Sel – a prime, costly ingredient that is delicate and flaky.
It is often known as a perfect finishing spice, simply a top-quality addition to delivering you the best taste in the modern culinary world.
You can sprinkle it on your salads, vegetables, soups, or desserts. This seasoning comes with a strong, unique flavor with a single taste characterized by the sea feeling.
Nevertheless, if you do not want to spend so much money on this ingredient and are looking for a cheaper Fleur De Sel substitute, this article is for you.
We have noted down some best alternatives; keep scrolling down for more!
Everything About Fleur De Sel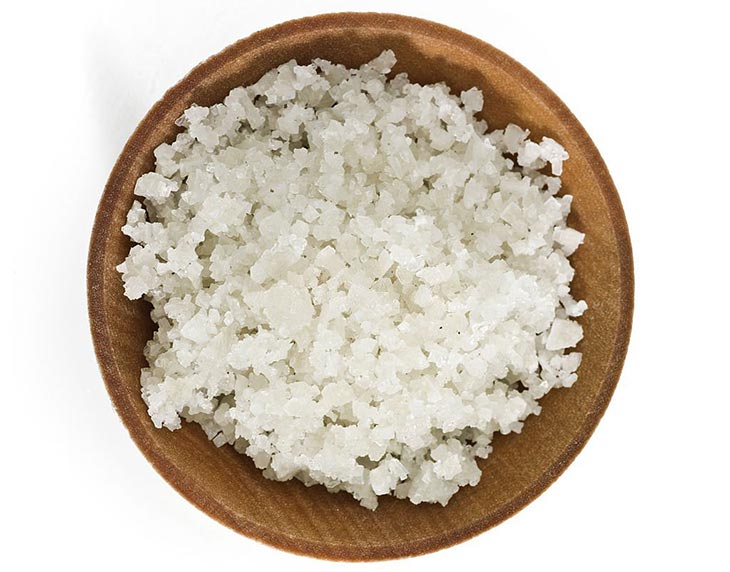 What Is Fleur De Sel?
Fleur De Sel, which means Flower Of Salt in French, is a salt that forms as a thin, fragile crust on the surface of seawater where it evaporates.
The name is taken inspiration from the flower-like shapes of crystals in the salt crust. It appeared long ago and was used as purgative and emollient.
However, things have changed significantly. Nowadays, more and more people use it as a perfect finishing spice to flavor or garnish.
What Does Fleur De Sel Taste Like?
Obviously, it tastes salty, like other sea salts. You can find it particularly high in moisture and bears a saline flavor from the ocean water.
Furthermore, the moisture content makes the salt crystals stick together on your tongue.
The sticking crystals allow this cooking spice to linger longer in your mouth, explaining why it has such a strong flavor to many people.
What Is Fleur De Sel Used For?
Because of the high price, people do not usually use it as a regular seasoning. Instead, it is better known for a prime garnish or condiment.
Just a few crystals of this seasoning dropped on top of a dish can lead to an enormous change in the overall flavor, as well as visual appeal and texture in dishes.
Trust me; when getting a new stash of Fleur De Sel, you will have to use it in a much more mindful manner.
Why? Because if you don't, your dish will be a disaster. Bet that you do not want to eat an oversalted meal, right?
This ingredient is very subtle and quite wet. So that only right before serving should you drop them into your dish.
Another use for this special ingredient is to sprinkle it on sweet items such as candies, caramels, cupcakes to balance the sweetness and provide your food with a deeper flavor texture.
You can even use it as a topping for your dish, from sautéd beef to grilled fish, vegetables, as well as baked goods like cookies or pretzels.
Anything that you feel the need for a salty touch, give it a try! It will surely be a wonderful addition to your dish!
Best Fleur De Sel Substitute For You
1. Kosher Salt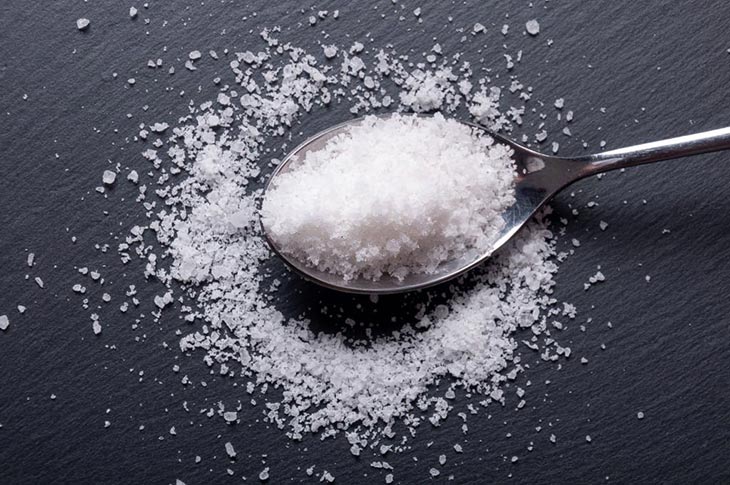 Here comes the first Fleur De Sel substitution: Kosher salt. It is one of the most trusted and used by many famous cooks all over the world.
You can easily find this ingredient on the top list suggested in many recipe books.
Kosher has a large soft grain structure and does not contain iodine. Thanks to this characteristic, it adds a pleasant saltiness to your meal.
Kosher does not dissolve easily as it also has a wide and large-grained crystals structure.
It adheres to the food's surface longer, giving your food a burst in flavor with a perfect crispy and crunchy texture.
Owing to those identical features, you can use the same amount of this substitute for cooking, just like the amount spent for Fleur De Sel.
Kosher salt is also affordable and easy to buy, in comparison to other coarse ones. You can find it in most grocery stores nearby your location.
2. Sel Gris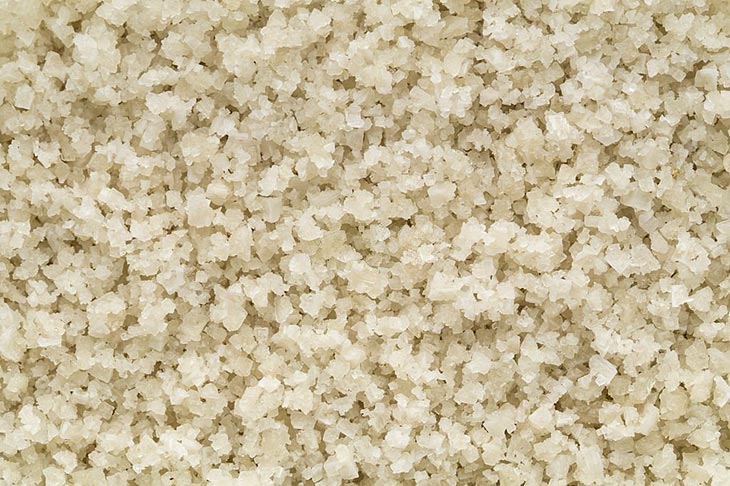 One of the best Fleur De Sel substitutions, a spice with the closest origin to the title salt, is Sel Gris.
Sel Gris is a coarse granular sea salt collected from the same solar evaporation pans but under different harvesting.
Sel Gris has an uncommon gray color, just like clay in salt ponds. It comes with a small crystal structure and an irregular form.
Due to the higher mineral density, it delivers a greater briny ocean flavor compared to its counterpart.
In terms of usage, it is a versatile and high-quality ingredient that can be used as a filling or finishing spice. You can sprinkle it on meat dishes, vegetables or casseroles, etc. Use it as a 1:1 substitute.
This cooking spice has a long list of health benefits, including improving your sleep habits, as well as immunity and brain activities.
3. Maldon Sea Salt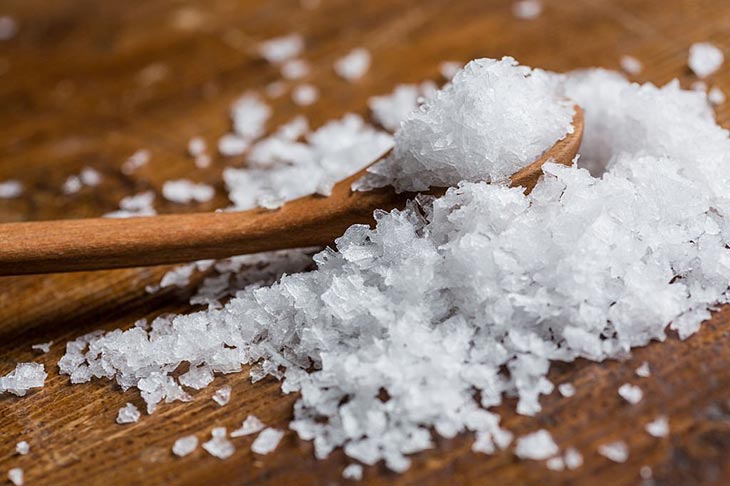 Have you ever thought of using Maldon sea salt to substitute for Fleur De Sel? If so, you are truly a smart cook. This ingredient sets its root in England.
It is famous for having been one of the few gourmet ingredients England has proudly introduced to international cuisine.
Appearing with the pyramidal-shaped crystals, it brings the same depth of salinity but with a unique taste that you can hardly find in other salts.
Maldon sea salt does not contain a high moist density, meaning that it will be easier for you to use them directly on foods.
It is often used as a finishing spice. Scatter it over foods right before serving, such as veggies, caramel delights, or even meatballs and their side dishes.
Like other substitutions, you can use it in the same quantities as Fleur De Sel.
4. Pink Salt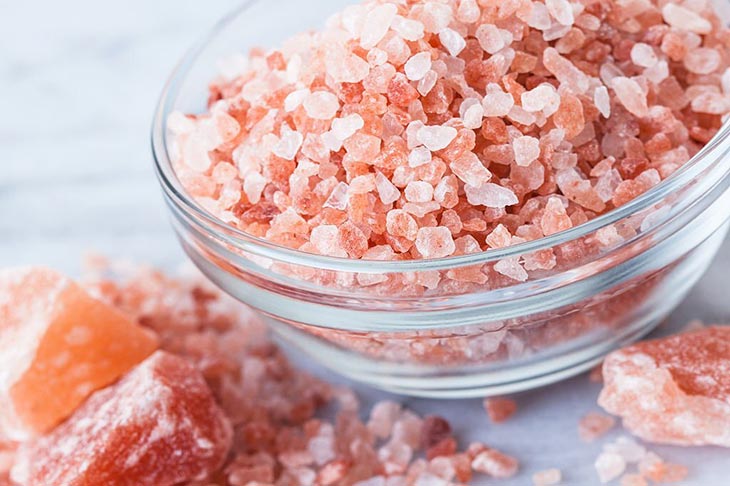 The final Fleur De Sel replacement on this list is Himalayan pink salt. This distinctive one comes from the Khewra salt mines of Pakistan. The high mineral content defines its stunning color.
These natural minerals consist of up to 84 vital trace elements for our bodies, giving a lot of health benefits per serving.
With the eye-catching pink color, there is no doubt that this cooking spice is an excellent finishing touch to any dish, bringing the visual feast of grilled beef, salads, or sweet cakes to a whole new level.
Frequently Asked Questions
1. What is the difference in price between Fleur De Sel vs sea salt?
A: Because the Fleur De Sel has to undergo a very complicated process to form the final product, it has an extremely high cost, approximately $30 per pound or even more.
Sea salt, on the other hand, is only made by the traditional method, by evaporating seawater and then collecting the remaining salt into mounds. For that reason, sea salt is way much cheaper than its rivals.
2. How to store salt?
The most effective way to store salt is to keep it away from moisture or water. For that reason, you should put it in a storage container that is fully covered under a dry condition.
The container should also be able to stay sealed for a long period without destroying the ingredient.
Conclusion
Here you go! You now must equip yourself with some of the best alternatives for this specialty. You can choose whatever you want; the decision is all yours!
Go through the health perks and get the most suitable Fleur De Sel substitute for you and your lovely family now!