10 Best Garlic Salt Substitute Will Make You Surprised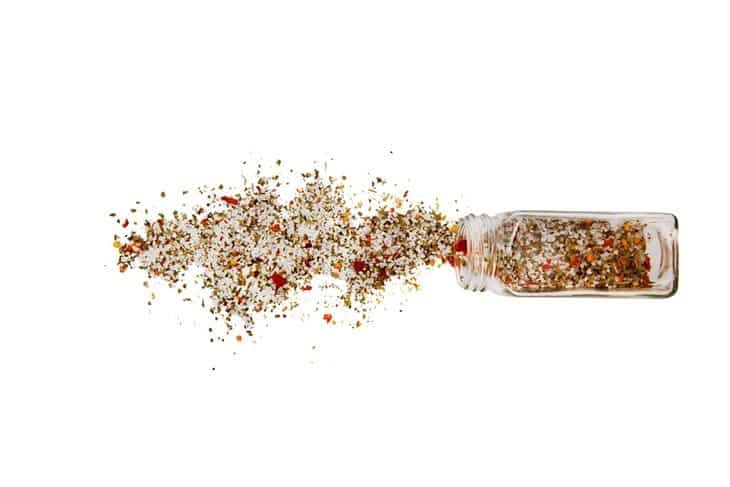 Garlic salt is a go-to seasoning for many recipes. It is a great spice to add flavor and texture to dishes. Yet, what if you are in a hurry to cook a new dish recipe that requires the flavor of garlic salt but realize your kitchen has run out of this seasoning? If you're one of these people, this post will help you out!
With a list of sub for garlic salt and explanation, you can pick the most appropriate garlic salt substitute for your recipe without changing the taste much! Don't waste any more time. Let's discover what these great alternatives are and try them on your cooking!
What Is Garlic Salt?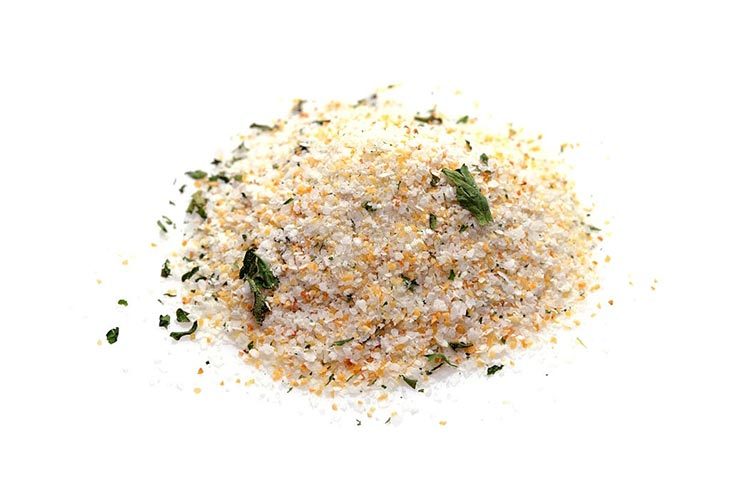 Garlic salt is a spice made up of a mixture of garlic powder and salt. It brings an irresistible aroma to any dish it pairs with. In particular, recipes using garlic salt are ground beef, such as lasagna and hamburgers.
Recommended Garlic Salt Substitute For You
Garlic salt is just one of the dozens of variations of garlic and salt combined. So, have you wondered about the choices of garlic salt replacement? Follow us, and we will show you each of the alternatives in detail!
1. Fresh Garlic And Salt Paste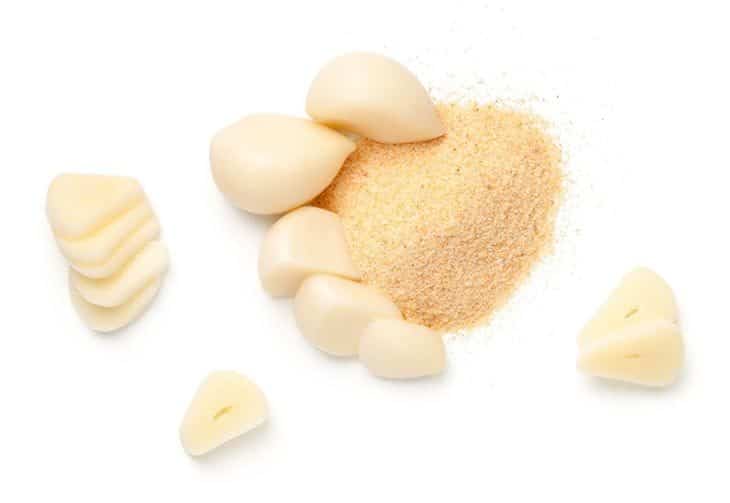 Are you looking for a way to avoid large pieces of garlic left behind without reducing the dish's flavor? Try crushing garlic powder, and you will see how it works!
The process is very simple – you only need to mince the raw garlic, mix in the salt and use a fork to puree the mixture. The salt acts as a garlic crusher and will dissolve after meeting the garlic juice. Now, we have a perfect sauce without causing any problems with the dish.
This mixture uses fresh garlic, so the garlic flavor will be very strong and sometimes overpower the salt. You can adjust the amount of garlic based on your preference.
You can make your garlic salt at home or find them in many stores and supermarkets. Don't forget to check the garlic salt price on the package to buy at the most reasonable price.
2. Garlic Juice And Salt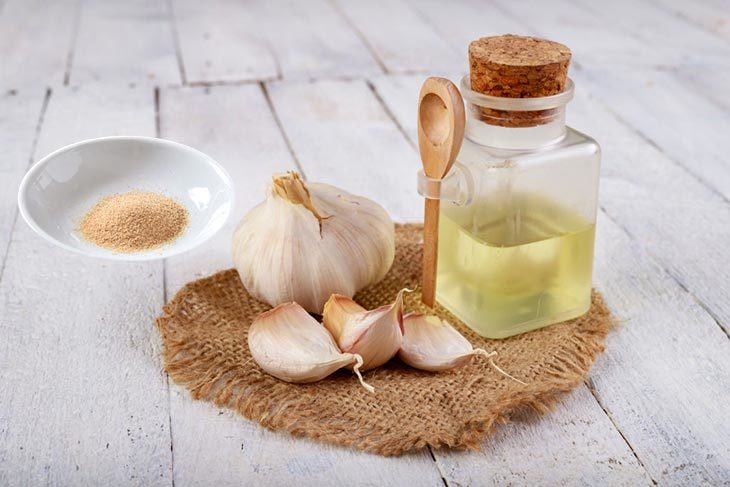 After the pressing process, salt and garlic juice will be great ingredients to create a good aroma for dishes. Thanks to its liquid form, it has excellent solubility without changing the texture of the food it supports.
This mixture is often present in dishes such as soups and hummus. In addition to cooking, people also use garlic juice and salt to make sauces and salad dressings.
So, what ratio is best for a delicious mixture? You need to note that garlic juice has less aroma than garlic powder. That is why when mixing garlic juice with salt, you must follow the recipe of 2 parts garlic juice and three parts salt. By doing that, your mixture will smell just like regular garlic salt.
3. Garlic Oil And Salt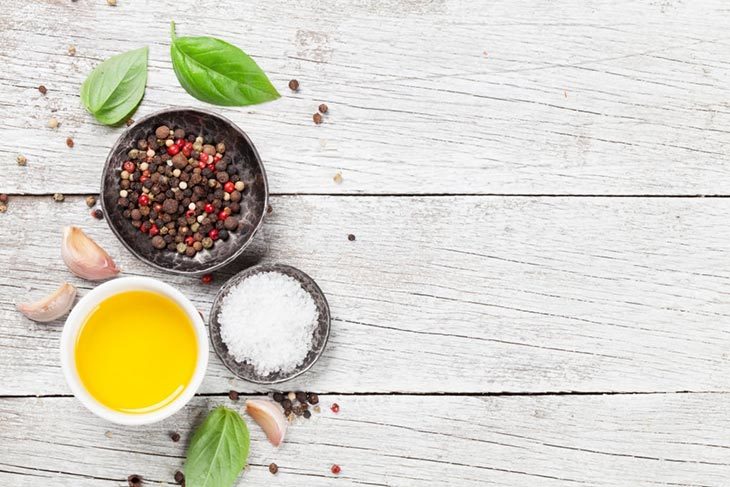 People consider a mixture of garlic oil and salt as a unique substitute garlic salt, as the salt crystals will not dissolve in the oil.
Overall, it has the same role as a mixture of salt and garlic juice. Cooks often use a mixture of salt and garlic oil for dressings and salad dressings. With its specialty in blending, people often choose it to accompany dishes such as garlic cheddar biscuits.
If you are curious about how this product works, here is a short guideline: First, use a fork and salt to crush the garlic cloves. Then, you need to soak these crushed garlic cloves in a layer of hot oil for one night.
4. Garlic Powder And Salt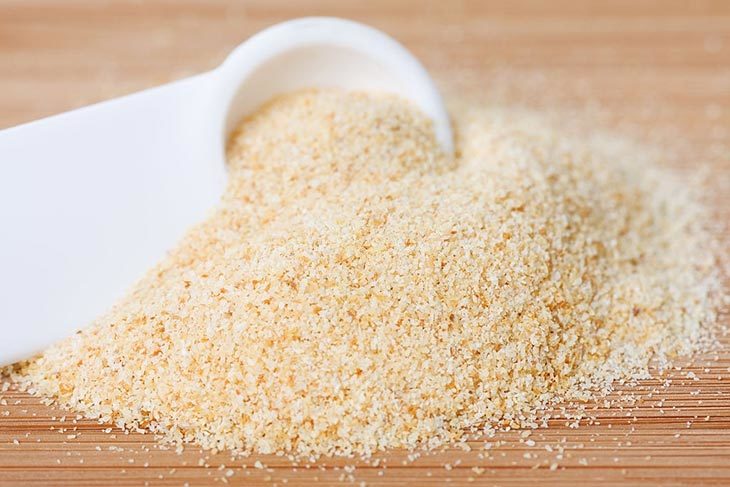 You will find the process a lot easier if you use garlic powder instead of regular garlic. However, be mindful that Kosher salt is the only option to make a paste of garlic powder and salt.
Is garlic salt the same as garlic powder? Well, the answer is "yes." Mix them thoroughly in a ratio of three parts salt to one part garlic (similar to the garlic salt recipe). Note that during the mixing process, you should regularly taste and adjust the amount of spices accordingly.
Grilled fish, vegetables, and meats are the most suitable dishes to use garlic powder and salt. That is why you should learn how to make garlic salt from garlic powder. Give it a try, and let us know what good results you get!
5. Minced Garlic And Salt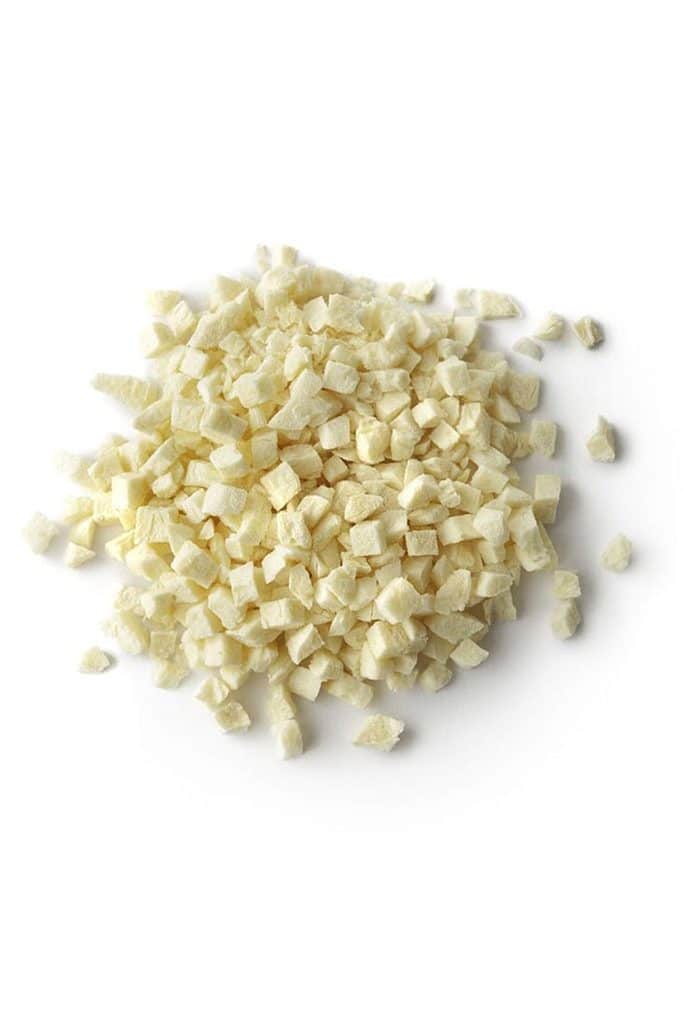 A mixture of minced garlic and salt will give you a perfect substitute for garlic salt. It still ensures a great blend, so you can cook whatever you want with this mixture. Also, salt and minced garlic mixture are quite suitable for baked goods such as bread or bagels.
About how to mix, you should follow the recipe of 2 parts minced garlic, 1 part salt, and 1 part salted garlic.
Minced garlic will be more pungent than regular garlic, causing a change in the dish's flavor.
6. Onion Powder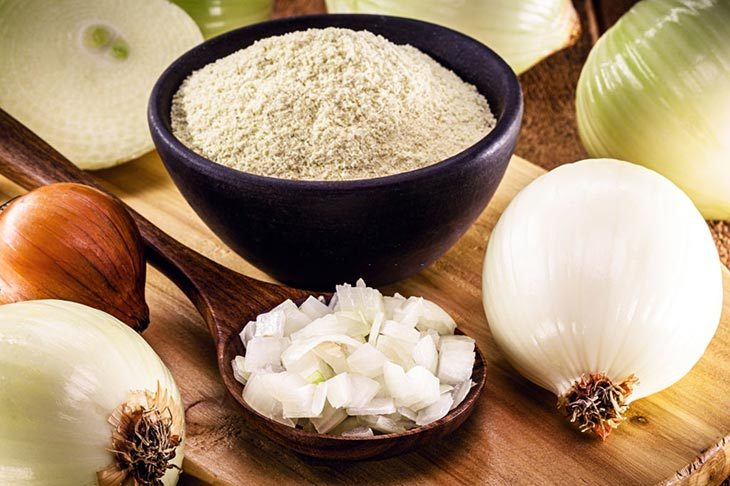 Garlic salt may taste great, but it's not good for people with kidney disease, diabetes, and high blood pressure. If you have these health problems, stop using garlic salt and replace it with onion powder.
You can also mix salt with onion powder to enhance the taste, but salt should not be too much. The less salt you have, the better your health will be!
Onion powder plays a huge role in adding flavor to stews, sauces, and dips. Besides, people also use it in baking cookies and bread.
7. Mustard Powder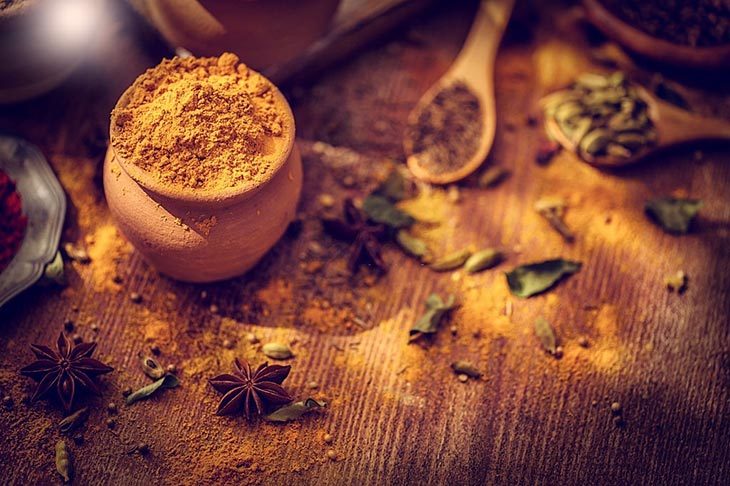 Using garlic is not good if you have diabetes, heart disease, kidney disease, and high blood pressure. In this case, the mustard powder would be a great substitution for garlic salt.
Mustard powder is pale yellow, and it can slightly alter the color of your dish. This spice also has a pungent, earthy, and quite spicy taste. That's why you should only use half a teaspoon of mustard powder instead of a teaspoon of garlic salt.
8. Garlic Flakes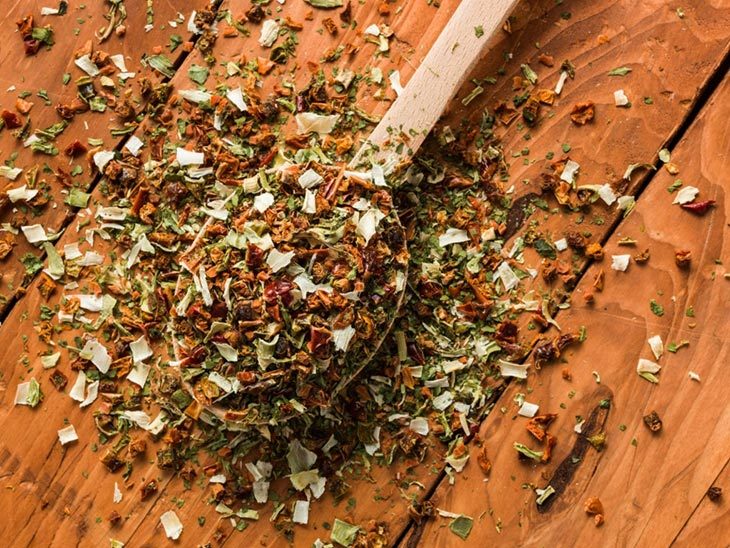 If you can use salt, garlic flakes are an option worth considering for you. They are quite crispy but not as rich as regular garlic.
To keep the original flavor of the dish, you should use twice as much crushed garlic as you would with salted garlic. Mixing garlic flakes with onion powder will make the dish have a very special spicy taste.
9. Granulated Garlic And Salt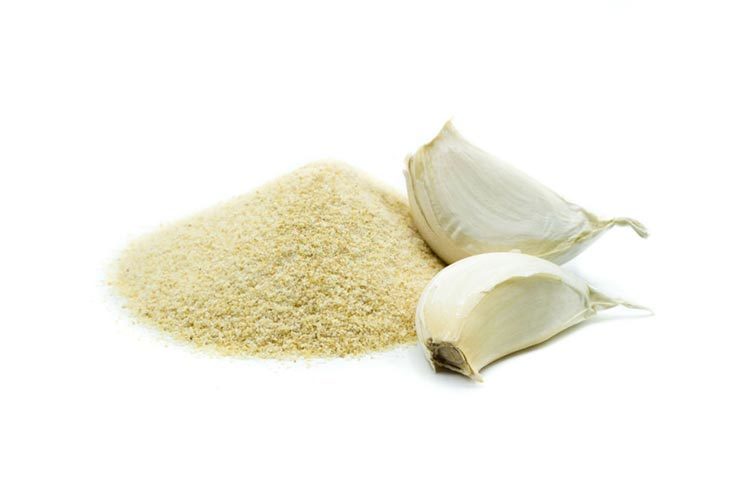 People often combine granulated garlic and salt in mushroom or tomato soups. If you plan to cook them, add half a teaspoon of ground garlic and about 3/4 of a teaspoon of salt (~ 1 teaspoon of garlic salt equivalent).
10. Spice Mixes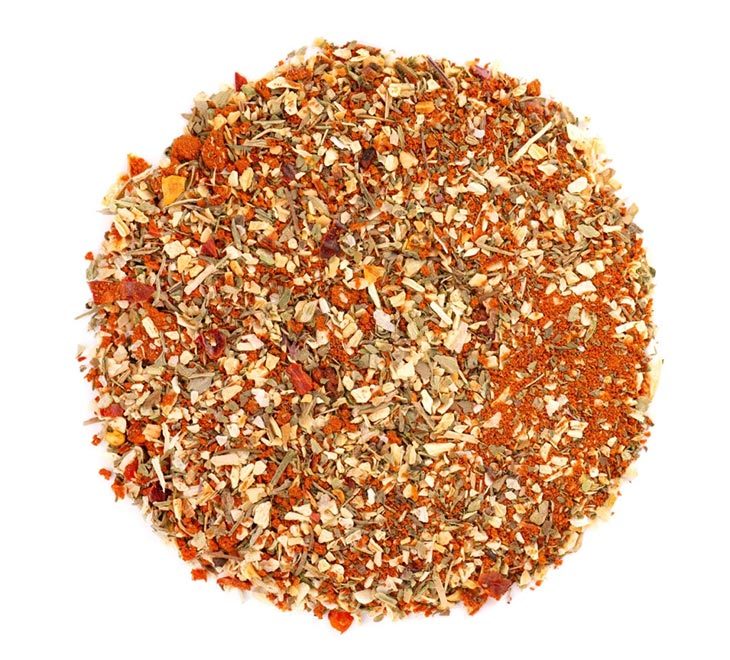 Sometimes you'll want to make a change by trying a spice with a different taste. In this case, try mixing all of your favorite seasonings, and maybe you'll find a new flavor that you love.
How To Make Your Own Homemade Garlic Salt?
Are you interested in making garlic salt at home but don't know how to do it? No worries! Just scroll down, and we will walk you through it step by step!
Instructions On How To Make Homemade Garlic Salt
All the ingredients in garlic salt include garlic powder and salt, which is quite simple to prepare. You need to mix them in the garlic salt ratio you like.
Commercial seasoning packets are often mixed with a three salt: 1 garlic recipe. Follow this ratio, or adjust accordingly to your preferred flavor.
Some Tips For Your Homemade Garlic Salt
Homemade garlic salt will have the best results if you refer to the tips below. Let's see what the things to keep in mind are.
You can enhance the flavor of garlic salts by mixing them with some suitable herbs or spices. The most popular choices for you are lemon, pepper, cilantro, and parsley.
To create a more eye-catching mixture, use dried oregano leaves (or parsley) and puree them. After mixing with garlic salt, the received product looks much more fragrant and eye-catching.
Pepper is an ideal seasoning to add to garlic salt. You can reduce the amount of salt when you add the pepper for a milder taste. Besides, the pepper will be finer if you use a coffee grinder instead of a food grinder.
Frequently Asked Questions
How Do You Make Garlic Salt From Scratch?
You only need to prepare salt and garlic for this process or substitute them with garlic powder and Kosher salt. Once everything is ready, mix the garlic and salt well in a ratio of 3 parts garlic and one part salt. Make sure the ingredients are well mixed and stored in an airtight container.
How Much Garlic Salt Equals A Clove?
After mixing, garlic salt will have a more salty and concentrated taste than regular garlic. That's why one garlic clove is equivalent to about 1/2 teaspoon of garlic salt.
Is Garlic Salt Better Than Regular Salt?
Regular salt is rich in sodium for your body. If you're after a normal diet, pure salt will be a good choice.
However, you must think again if you have to reduce your salt intake. In this case, we think garlic salt will be better for your health.
Our Final Thoughts
Garlic salt is a popular seasoning used in dishes, but sometimes it may not be available. If you find yourself without garlic salt and are wondering what to do next, there are some easy substitutes that can work as well or better than garlic salt.
From this list of substitutions for this seasoning, which one do you find to be the best garlic salt substitute?The choice of a good garlic salt alternative will be based on your preferred flavor and health conditions, so be mindful to pick and consume the one that does not bring any harm to your health!