The Main Differences Gochugaru vs Gochujang
Gochugaru vs Gochujang: Gochugaru is a ground Korean chili pepper, while Gochujang is Korean Chili paste.
While both are stapled Korean cooking spices, they comprise different ingredients. In simple terms, the Gochugaru is ground chili, while the Gochujang is pasted.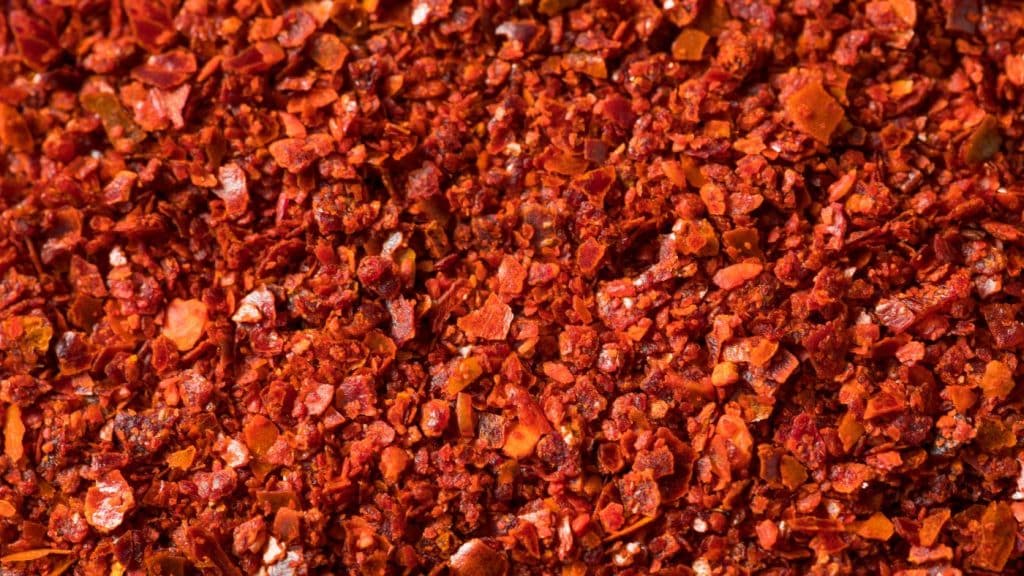 What is Gochugaru?
Korean Gochugaru is ground chili powder, otherwise known as chili flake. The name depends on the way it's made and what brand you acquire.
Gochutgaru is identified by its bright red color accompanied by a smoky yet fruity flavor. Many cooks in Korea use the Gochugaru chili powder to make the famous Gochujang chili paste.
If you love food with a smoky flavor, you can find the Gochugaru chili powder in grocery shops, specialty food stores, and Asian markets.
If you must import it from Korea, always check out the one with the Korean Chili flakes label, Korean chili flakes powder, or Korean powder.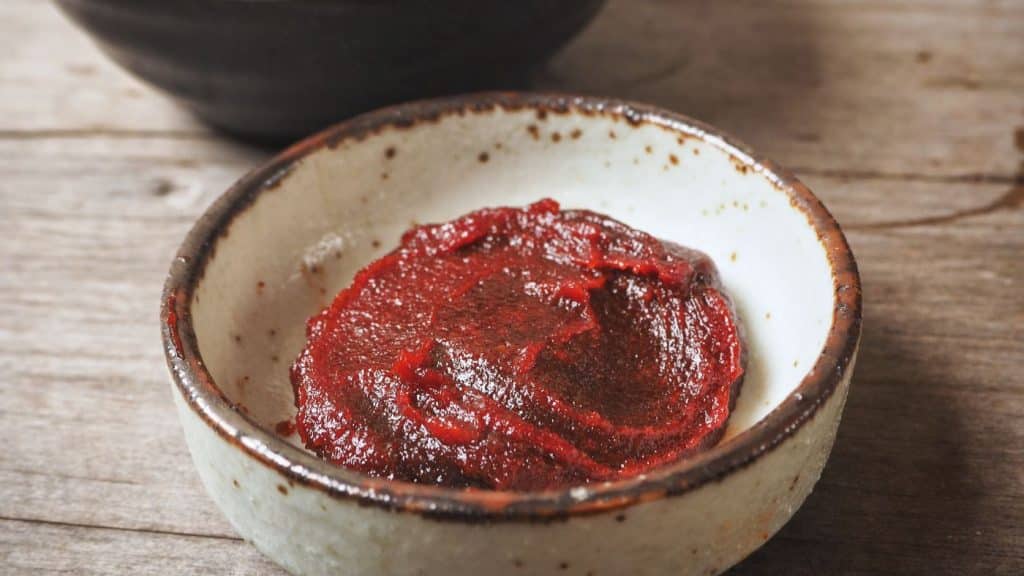 What is Gochujang?
Gochujang is a chili paste with a bright red color similar to the Gochugaru. It has a thick texture that is fermented, sweet, and mainly used in Korean cooking.
Gochujang paste is primarily used in foods like glutinous rice, fermented soybean powder, barley malt powder, and salt.
When the fermented soybeans are used with the Gochujang paste, the Gochujang results in a tangy, umami flavor and spiciness. The famous Korean barbecue is a result of the Gochujang and doenjang mixture.
Gochugaru vs. Gochujang: Can You Use Gochugaru to replace Gochujang in recipes?

Gochujang can be used as a Gochugaru substitute. The Gochugaru chili powder is the main ingredient in the Gochujang paste.
If made in moderation or under specific instructions, the two ingredients can be highly spicy or less spicy. It all depends on one's preference.
However, both are spices used to make favorite Korean meals. The three main differences between the Gochugaru and Gochujang include:
Fermentation
Gochujang undergoes the fermentation process while gochugaru does not—gochujang is made of fermented soybean powder, which undergoes fermentation.
The process of fermentation helps to break down sugars. Gochugaru, on the other hand, is made from breaking down crushed gochu peppers that do not go through the process of fermentation.
Flavor
The flavor components in the Gochujang and gochugaru are entirely different. There is no way you can use them interchangeably.
When used in Korean dishes, the flavors presented are entirely different. The gochujang flavor is more distinct as it undergoes the process of fermentation.
Gochutgaru's primary purpose in Korean meals is to give the smoky flavor and spiciness. Gochujang makes the meals sweet and spicy.
Texture
Gochugaru is a pepper flake and has a slightly tougher texture than the Gochujang, a paste. They both behave differently as they are made of different recipes.
Gochugaru is commonly found in Italian cuisine and is similar to the red pepper flakes. On the other hand, Gochujang is hot but not like other spices.
Three Ways to Use Gochujang and Gochujang
Korean recipes all require the presence of the Gochujang and Gochujang spices. There are times the recipes will be required separately and other times they may both be needed simultaneously.
Below are three ways you can use the two spices together or separately.
In Marinades
Both gochugaru and gochujang can be used together while marinating meat, fish or vegetables. If using the gochugaru marinade, ensure to add a little bit of moisture.
This helps to hydrate the pepper flakes and to make sure they are evenly distributed. The gochujang paste on the other hand needs to be thinned out with warm water.
Alternatively, you could rub it directly into the meal you are marinating.
In sauces
Gochujang is an everyday recipe in Korea. It is mainly used in ssamjang, a sauce always present in Korean foods. While making sauces, you can use both the gochujang and gochujang spices together.
In seasoning Blends
If using the recipes in Asian blends, it is recommended that you use the Gochugaru as much as the cayenne pepper or chipotle powder.
The spices intend to add a little bit of smokiness to the recipes. You can use the gochugaru and gochujang together to season the sticky or brown rice. In addition, you can use the gochugaru and gochujang spices in classic Korean stews.
In Conclusion
If you wonder whether to use the gochujang for gochugaru as a spice or seasoning for your meals, it depends on what you are making. You can use the two together or interchangeably. Can you use gochujang instead of gochugaru?
Yes, some meals do not need so much spice or smokiness, and one of these two is appropriate for a great meal.
Gochugaru Vs. Gochujang: You can now agree that these two are entirely different spices. While one comes in pepper powder or flake form, the other is a paste. However, they are both used as additives to give meals a better taste.