5 Best Grapefruit Substitute That Will Make You Surprised
Following a grapefruit diet has never been an easy task because of the strictness of the diet. Occasionally, this limitation makes you bored and want to find a new replacement, but you still have to ensure the right nutritional index.
Below, we have a collection of the best grapefruit substitutes.
What Is The Grapefruit Diet?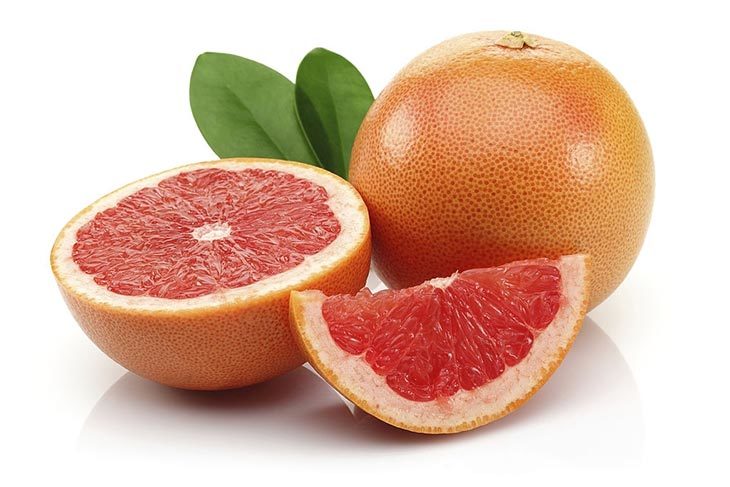 The grapefruit diet is a great way to do it if you're after weight loss, thanks to its fat-burning enzymes. Many people use this method and have shared that it can help you lose up to 10 pounds in 12 days.
Single diets are usually very limited in the list of foods that they allow. Still, you'll get so much more with the grapefruit diet. You can even try egg free lemon bars without worrying about your calorie intake.
The grapefruit diet gives you a protein-rich meal with grapefruit or grapefruit juice. This way, you will both be able to reduce weight while ensuring your body is full and healthy.
What Is Grapefruit's Role In The Military Diet?
Grapefruit contains an excellent amount of vitamin C because it comes from the citrus family. According to information from USDA, one grapefruit provides humans with 82 calories, 1.7 grams of protein, 356 milligrams, etc. Overall, this is an ideal nutritional value chart to use as breakfast – the meal that kicks off everyone's active day.
However, the grapefruit may cause trouble for people with high blood pressure, irregular heartbeat. The US Food and Drug Administration also recommends that grapefruit and its juice may adversely affect the effectiveness of some medications.
Avoid this diet if you take cholesterol-lowering medications, medications to stabilize blood pressure and heart rate, antianxiety medications, Crohn's disease, ulcerative colitis, or antihistamines.
What Can I Substitute For Grapefruit On Military Diet?
In case of grapefruit shortage, there are still dozens of grapefruit substitute in military diet for you below. Let's check it out!
Grapefruit comes from citrus fruit, so those fruits in this class would be great ideas for a grapefruit replacement. If you wonder about their works, please check the information below to see what's going on!
1. Oranges, Tangerines, Tangelos, And Ugli Fruit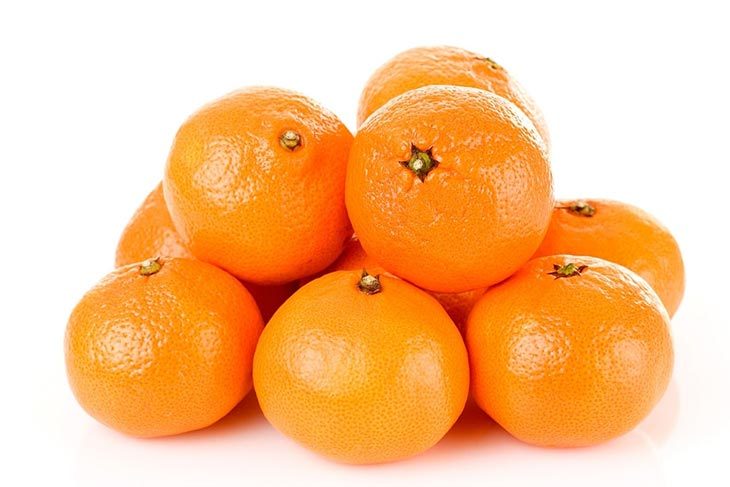 This group includes four fruits that are most closely related to grapefruit. Many people believe that oranges contain more natural sugars than grapefruits, which can ruin your diet.
Still, the truth is that oranges contain a lot more fiber than grapefruits. That's why oranges are always the first choice if you want to eat citrus fruit as a replacement for grapefruit.
Tangerines and tangelos also contain a noticeable sweetness and fiber in their nutritional profile (but still lose to oranges). Ugli fruit is a name that may be a bit foreign to some. They are almost the size of a grapefruit and have a sweet taste.
Now you have many choices for a grapefruit substitutes. You can enjoy the fruits the usual way, or juice them, or mix these fruits with yogurt for a delicious dessert.
2. Berries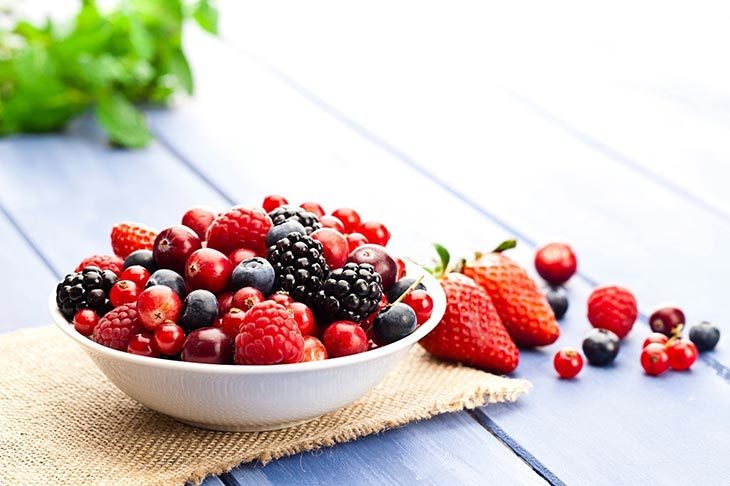 If citrus fruit's sweet and bitter aftertaste makes you sick, change the taste with another fruit. In this case, berries will bring you a new experience.
In terms of nutritional value, raspberries (or blackberries) consist of four times more fiber than grapefruit in the same unit. They allow you to control your carbohydrate and sugar intake. Strawberries are also a fruit that provides an abundant amount of vitamin C that anyone who consumes them.
3. Pomelo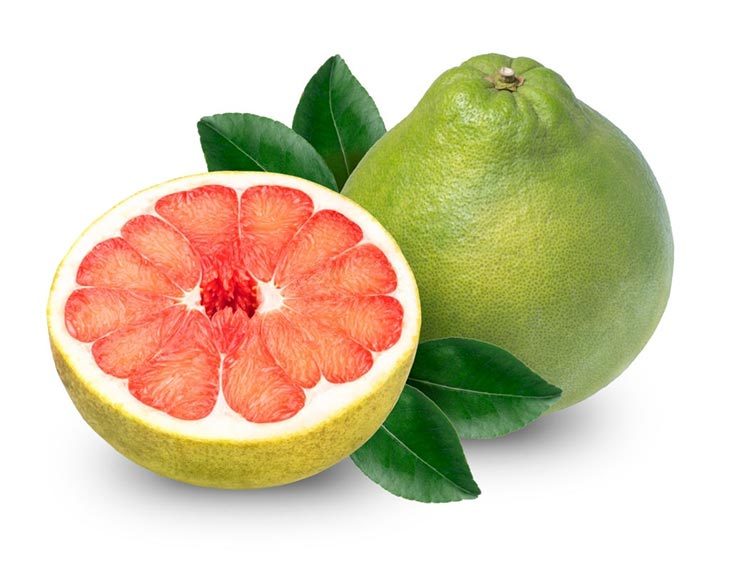 Pomelo crossed with oranges produces pomelo, and this close relationship makes it seem like a complete grapefruit. Perhaps the only difference in the taste of pomelo is that it is sweeter than other pomelos. When eating it, you will feel the characteristic sour, sweet and bitter aftertaste.
What do you get with the pomelo diet? Well, potassium and antioxidants (like vitamin C) will help strengthen your immune system and lower blood pressure.
If you choose pomelo for grapefruit instead, eat it for breakfast because this is the right time to provide energy for the day. Some of the options available to you are fruit salad, pomelo, or pomelo juice.
Pomelos are also fruits similar to grapefruit, so they also more or less affect the effects of some drugs. Hence, consult with your doctor to make the final decision about this diet.
4. Baking Soda And Water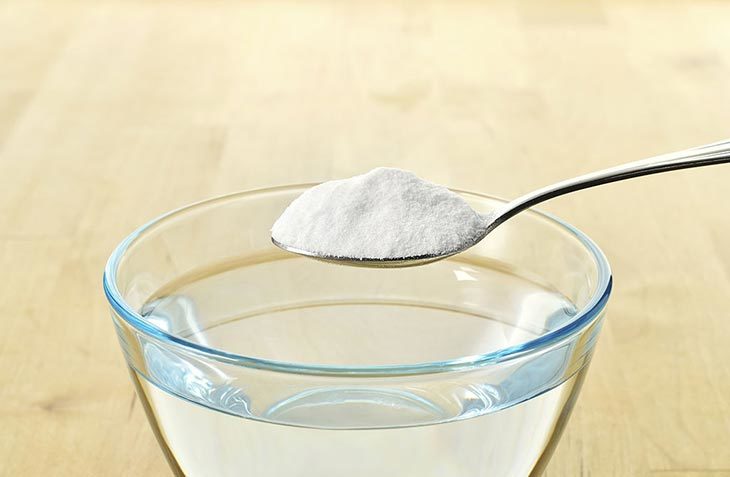 Why don't you consider baking soda instead of grapefruit? If there is no fruit for a grapefruit alternative, just half a teaspoon of baking soda and a glass of water is enough for your daily weight loss plan. With such an effective fat-burning effect, it is an idea worth choosing.
5. Tomatoes, Watermelon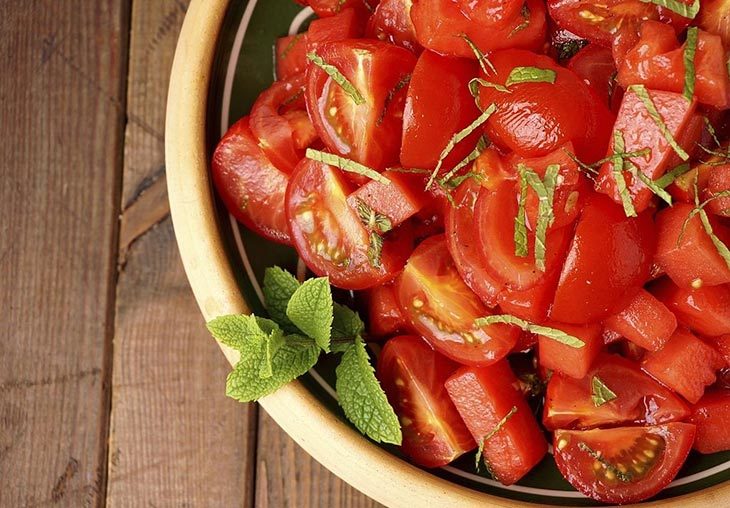 Most fruits follow one rule: the darker the fruit, the sweeter it tastes. If you're sick and tired of grapefruits or have no idea how to cut the lemon flavor out of grapefruit, then consider some sweet ones, such as watermelon and tomato, for lycopene.
According to the American Institute for Cancer Research, lycopene-rich products will provide you with abundant antioxidants when combined with a fat source. Eating or using their juice is quite run-of-the-mill, but tomatoes taste better if you sauce them up.
What Are The Tips To Remember When Substituting Grapefruit?
Losing weight will be a difficult challenge, especially when you do not master its notes. For a smooth process, read carefully and keep the tips below in mind.
It is best not to use tangelos, pomelo, and ugli fruit as a substitute for grapefruit in diet while you are on medication. As analyzed above, besides reducing the effects of drugs, they also increase your liver and kidney diseases risk.
The military diet has quite strict requirements for those who follow it. For best results, use half a teaspoon of baking soda and a cup of water daily.
In the military diet, you are not allowed to eat oranges in place of grapefruit due to its backfire possibility.
What Are The Effects Of Grapefruit On Diabetes?
Grapefruit brings many good effects for people with diabetes problems if they do not use medicine throughout the diet. If you have questions about them in detail, find out in our information below.
Vitamin Source
Grapefruit is a rich source of vitamins that are essential for the human body. It provides vitamins A, C, low calories, and good benefits for low blood sugar, diabetes. However, it is not suitable for those who are taking certain drugs.
Carbohydrate Content
Let's check the energy content contained in grapefruit, especially carbohydrates. Each half of a grapefruit provides 53 calories and more than 13 carbohydrates, including nearly 2 grams of fiber. From the above data, calculate yourself a reasonable serving for each breakfast with grapefruit.
People with diabetes will need between 45 and 75 grams of carbohydrates per meal, equivalent to 3 to 5 servings of carbohydrates. To know more about grapefruit's benefits, please learn "what are grapefruits good for health wise?".
Glycemic Index
The glycemic index shows users the effect of carbohydrate-containing foods on blood sugar. Specifically, experts have set a safe limit for a glycemic index of 55. This index of grapefruit is only about 25, making diabetic patients no worries about the risk of their blood sugar spike.
Our Final Thoughts
Following the plan in the grapefruit diet is always a challenge for both experienced and inexperienced one. Once you know how to change for an alternative for grapefruit, you will make the meals in the plan become diverse and delicious.
Before deciding, please consider carefully to see what options are available to you. The ideas above have worked very well as a grapefruit substitute collection. Through this article, we hope you have come up with your ideas. Good luck with your diet!