13 Best Grapeseed Oil Substitute Will Make You Surprised
Have you ever heard of Vitis vinifera? It is a clean ingredient in many recipes, especially vegan cuisine.
As the seeds are small, most manufacturers use large quantities for production, which sometimes leads to scarcity. That's why grapeseed oil substitute has become essential.
If you cannot find the answer yourself, let our article every bit and piece of grapeseed oil alternative.
What Is Grapeseed Oil?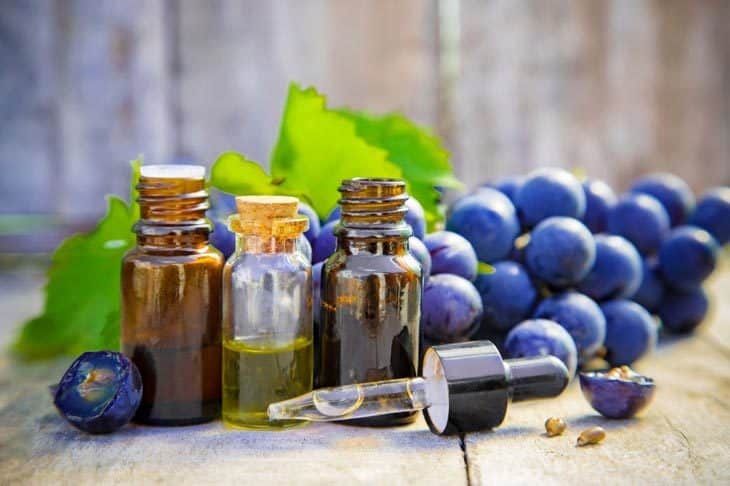 Dig into this type of fat in detail first to understand why it is a good source of nutrition.
The Origin
During the winemaking process, the grape seeds become discarded parts. To minimize waste, they are used to extract oil. Manufacturers grind them and use figs to separate the fat.
Machines play an important role in this production. Hence, it is almost impossible for homemakers to make it at home.
The Health Benefits
It contains high amounts of unsaturated fats and antioxidants. This complex helps protect blood vessels, lower cholesterol, and control blood pressure combined with flavonoids.
Besides, it also provides a significant amount of Vitamin E and Linoleic acid to strengthen the immune system.
Use
Undoubtedly, this type of fat often appears in dishes due to its excellent nutritional profile. Besides, few people know that it is also used for beauty purposes.
The antioxidants moisturize, soothe the skin, and prevent aging. Some experts may recommend it for hair to improve dandruff and dryness.
What Are The Best Grapeseed Oil Substitutes?
Looking for a grapeseed oil replacement that offers the same benefits? Here is a long list of them.
1. Canola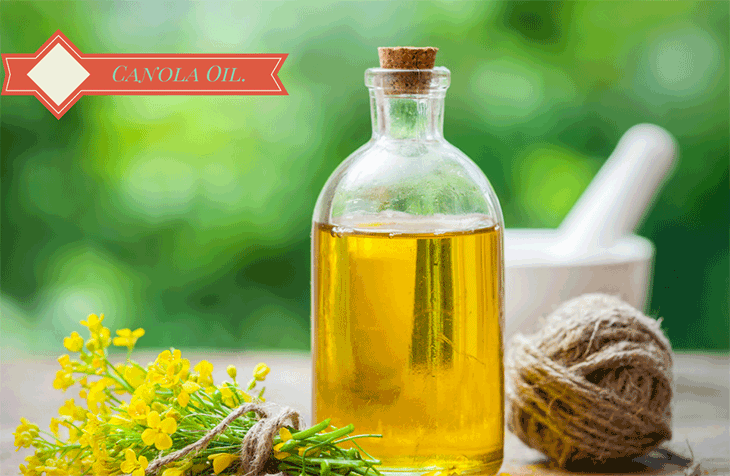 What is the best substitution for grapeseed oil? It cannot be anything but rapeseed oil. Extracted from rapeseed, it possesses almost the same properties as Vitis vinifera oil.
First, both provide heart-healthy unsaturated fats. On the bright side, canola is an upgrade with vitamin E and Omega-3 fatty acids. It creates a light taste without affecting other food ingredients.
Another reason for this beneficial alternative is its smoking point of around 400 F (20 degrees lower than its rival). This means you can use canola oil substitute for grapeseed oil in stir-frying dishes.
The best part is, its production cost is much cheaper. You can easily find it at any supermarket or grocery store. It deserves the first consideration when your kitchen runs out of Vitis vinifera for all of the above reasons.
2. Avocado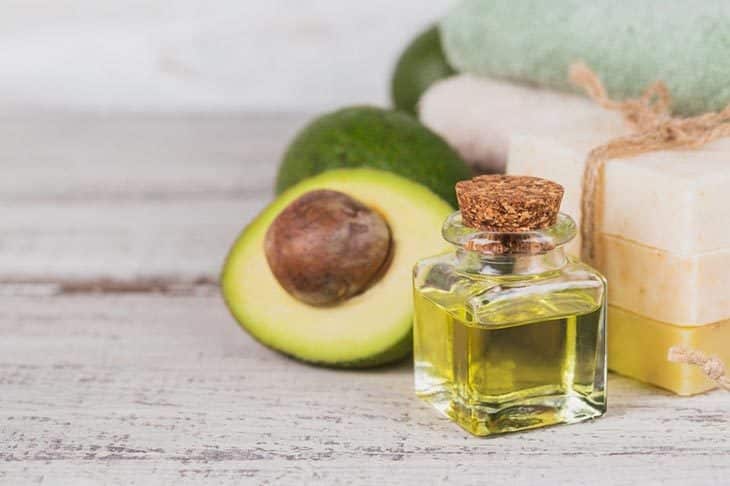 What can I use instead of grapeseed oil? Try the avocado option at least once. It is a rich source of antioxidants such as vitamin E, vitamin A, thiamine, or riboflavin.
So, avocado oil or grapeseed oil? The first one has a higher smoke point than any other (520 F) which means no toxic changes when exposed to high heat. We highly recommend it in deep-fried recipes.
If you do not mind a mild grassy flavor (greatly reduced when heated), seasoning in seafood or chicken salad creates an interesting culinary style.
A similar disadvantage to Vitis vinifera is that avocado oil is quite expensive.
3. Safflower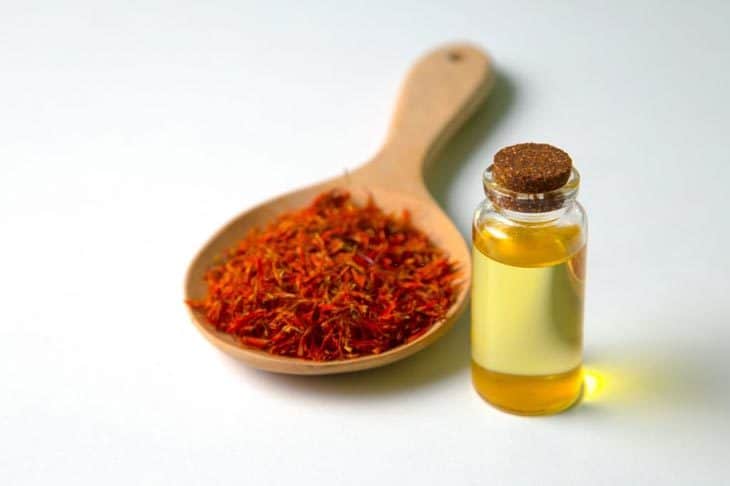 This option has no flavor and does not solidify when stored in the refrigerator. Without a doubt, it is the best substitute for grapeseed oil in salad dressing.
Some chefs also prefer frying and sautéing due to its impressive heat resistance (510 F).
Though safflower fat provides the same nutritional properties as its rival, the price tag sometimes bothers its lovers a bit.
4. Olive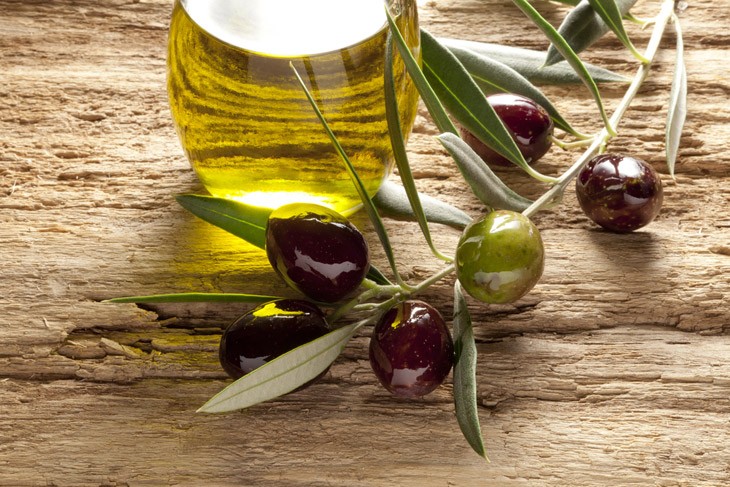 Can I use grapeseed oil instead of olive oil? The big answer is YES. How about the opposite case
Fortunately, the result stays unchanged. Both share similar ingredients, including vitamins and monounsaturated fats.
There are two types: extra virgin and light/refined products. The first has a strong aroma to spice up your salads.
On the contrary, the other suppresses the taste and increases the burning point, making it a popular substitute for grapeseed oil in cooking.
5. Walnut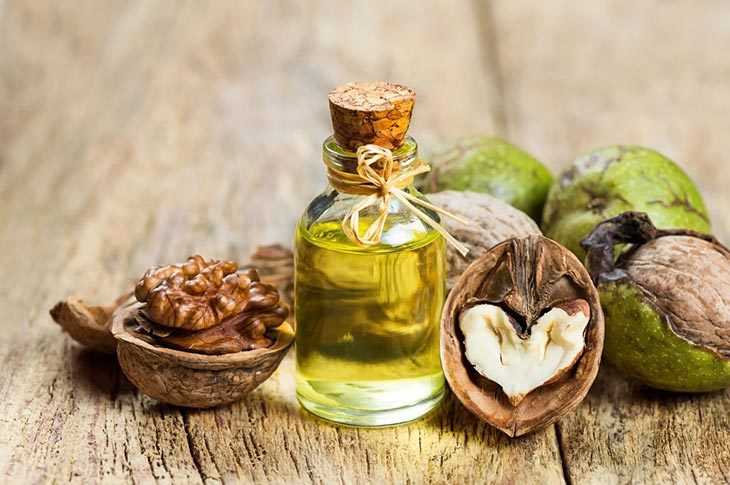 This choice provides the same amount of nutrients as the canola. Made from crushed walnuts, it has a greasy taste and buttery texture.
Sad to say, the subtlety of its flavor disappears if you heat it. Add walnut oil to your cooked dishes or desserts and have a perfect finish.
6. Almond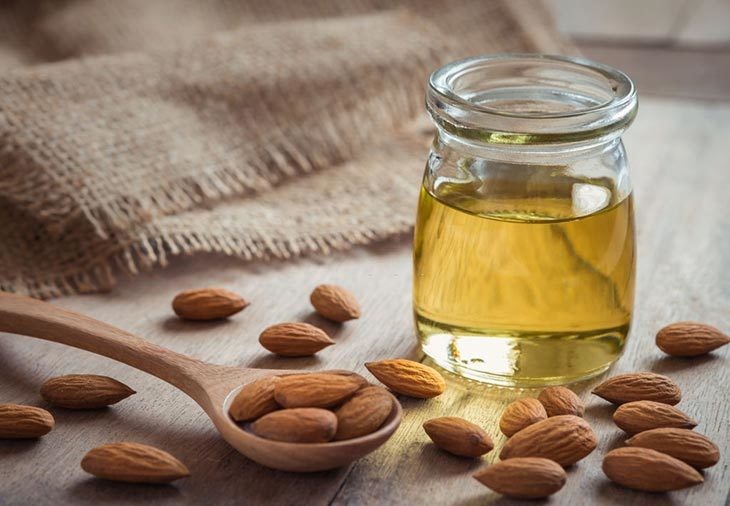 Want to substitute grapeseed oil with something richer in vitamins? Go to the supermarket and look for the almond one.
Many scientific reports have shown that a tablespoon of almond oil meets 26% of the daily vitamin E intake. Besides, it also adds other beneficial nutrients similar to grapeseed oil.
The most suitable recipes for this option are baked goods such as English muffins, cupcakes, or cookies. It gives you a delicious batch of buttery and nut-flavored sweets.
7. Sunflower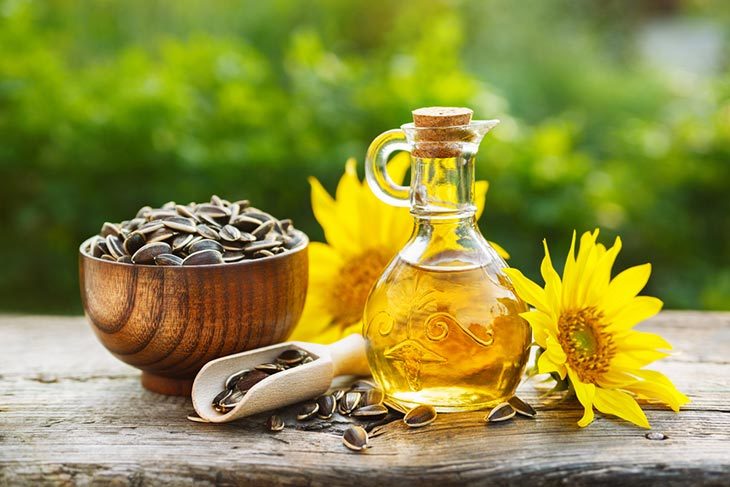 This option has a similar connection to safflower fat, and of course, grapeseed fat. If we must mention the main difference, it is probably the heat qualities.
This characteristic of sunflower (450 F) is lower than that of its cousins. However, it remains effective in high-temperature cooking. It also contains no trans fats and provides significant phytochemicals (choline and phenolic acids).
Last but not least, the affordable price makes it one of the popular vegetable oils among price-sensitive home cooks.
8. Peanut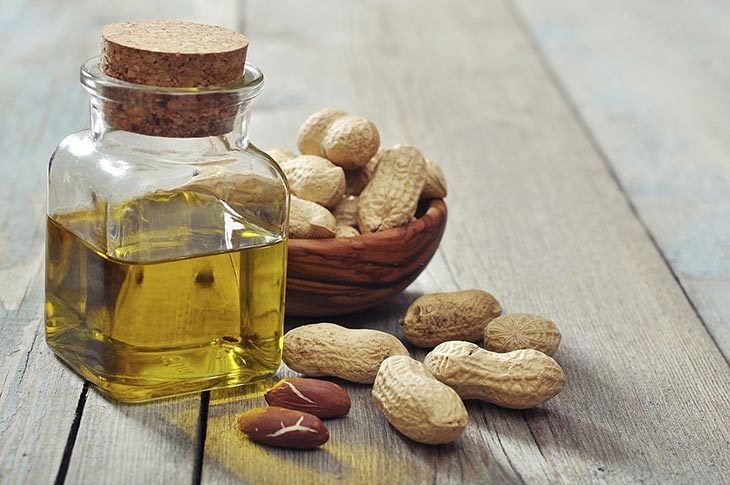 Similar to Vitis vinifera, this choice helps supplement vitamins and monounsaturated fats for the body. However, its saturated fat value is higher than others.
Extracted from roasted peanuts, it has a distinctive nutty flavor with a slight sweetness. As a 5-star chef's recommendation, it may add significant touches to your Asian-style dishes.
Along with a good smoke point (441 F), the peanut stands out from the crowd because of its non-absorb of flavor. In other words, you can reuse it over and over or fry different ingredients at once.
9. Sesame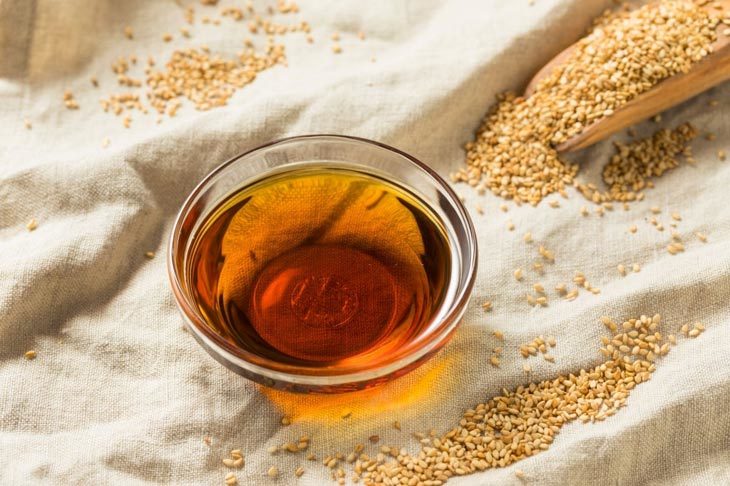 Sesame has never let you down if you want to substitute for grape seed oil in Chinese or Malaysian cuisines.
It is a healthy ingredient with the same nutrients as its cousin. Besides, it adds calcium, magnesium, iron, and zinc to the body.
However, it is not a good sub for grapeseed oil in flavor. The dark product caters to your taste buds with a bold, spicy aroma. Instead, it is best to use light for its higher smoke point and frugal taste.
10. Corn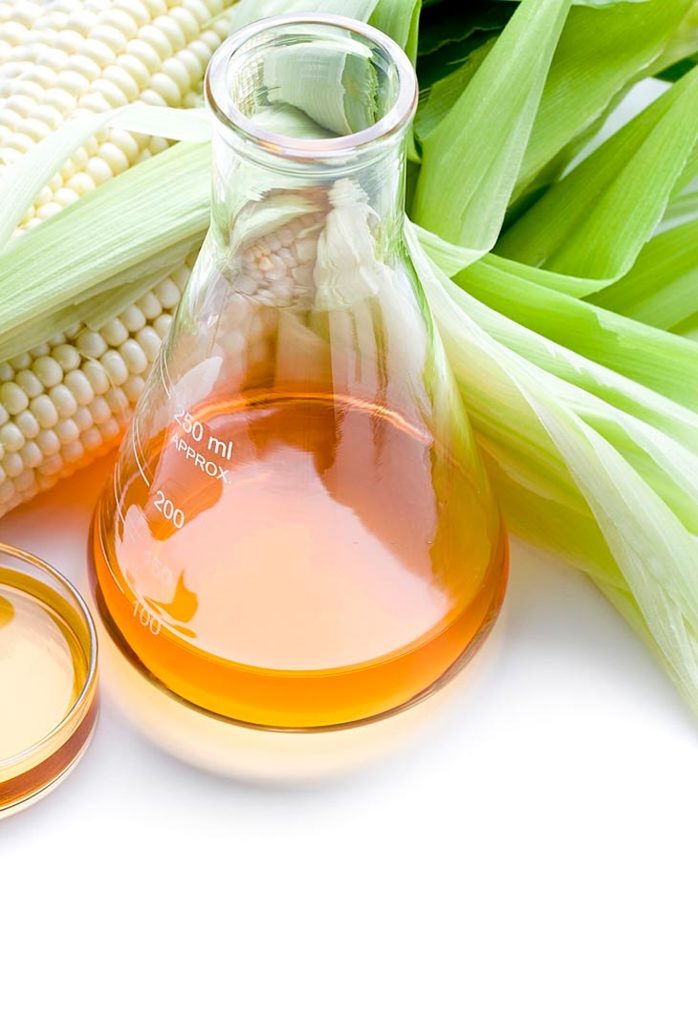 An economical alternative to Vitis vinifera used in deep frying? It is exactly the description of this type of fat.
Extracted from the corn plant's germ with moderate production cost, it becomes one of the best-seller options in most supermarkets.
If you want a good version for cholesterol control, check the "organic cold-pressed" label in corn fat products and buy it home.
11. Macadamia Nut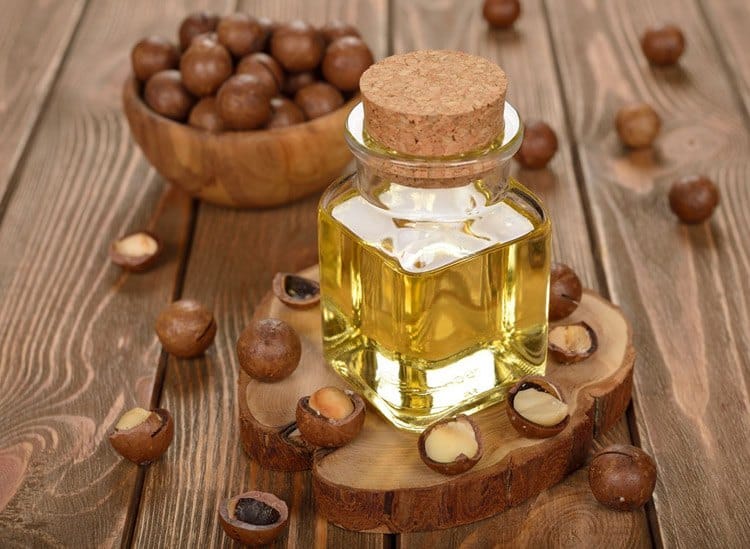 This option is quite expensive and not very popular. But feel free to replace Vitis vinifera with it if the macadamia nut option is available in your kitchen.
We consider it a good grapeseed oil substitute baking and recommend moderate use due to its strong taste.
12. Coconut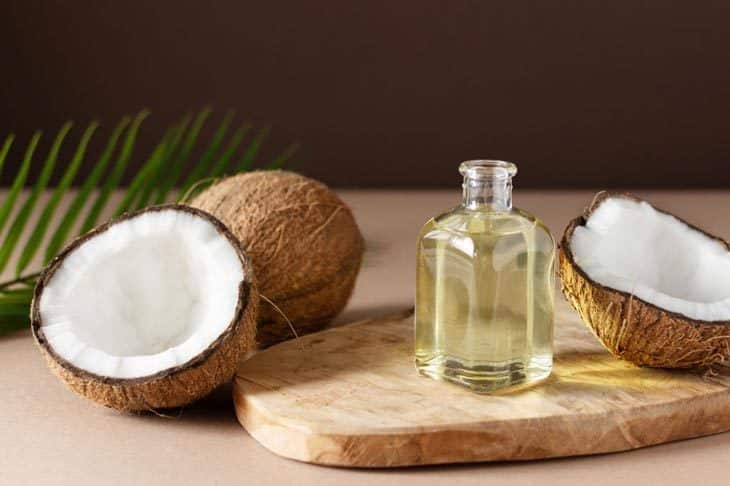 This is undoubtedly an easy-to-find option for Vitis vinifera replacement. You can buy it at any store or make it at home. It contains good nutrients and does not change smell or taste when heated.
You should find a refined version of this option for baked goods. If you cook at higher temperatures, unrefined products may help.
13. Melted Unsalted Butter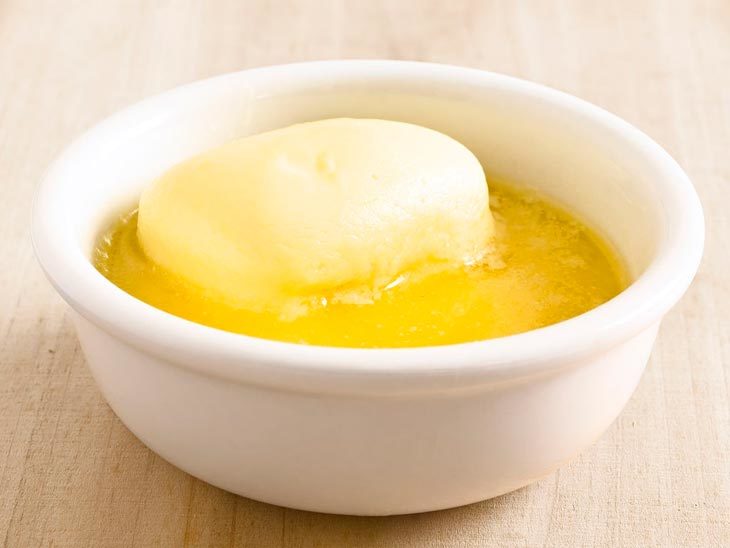 What is a worthy competitor for Vitis vinifera in bakery products? That's right; it is melted unsalted butter. It gives sweet dishes a moderate fatty taste and mild aroma.
If your recipe calls for a lump of butter, follow these instructions. As for the liquid, remember not to let it turn brown. Bet you do not want a different flavor for your batch.
Frequently Asked Questions
Can I Use Coconut Oil Substitute For Grapeseed Oil?
As noted above, the coconut option is a possible replacement for Vitis vinifera. Given its popularity and affordable price, many people use this swap in cooking.
However, we must warn that it is not the best bet. Some of the options at the top of the list above offer a perfect similarity in character and taste.
What Happens If I Replace Grapeseed Oil With Sesame Oil?
Sesame fat seems to do better than its cousin in Chinese dishes on the bright side.
However, you should carefully consider when it comes to original recipes that require Vitis vinifera. The light version does not overshadow the other ingredients if you still choose it.
Is It Right To Use Vegetable Oil Substitute For Grapeseed Oil?
As you can see from our list, some are vegetable ones. So, nothing can stop you from using them to replace Vitis vinifera. We recommend only the proven options above, although vegetable oils are quite diverse on the market today.
You can expand your choice as long as it does not have a specific smell and taste. If successful, do not hesitate to share with us immediately.
Conclusion
What is the best grapeseed oil substitute? Sure you find the answer in our article. We want to summarize our list by usage as a final word.
For frying, canola, peanut, safflower, and sunflower oils win the game. Meanwhile, these products from avocado, olive, and walnut go for salad dressing. The remaining options include macadamia nut, coconut, and almond oils are good for baking.