A gratin dish is important for both professional chefs and amateur cooks. In some cases, when you don't have it on hand or want to use other accessories for your recipes, substitutions are needed.
So, which will be the best gratin dish substitute to serve your food? How to use it? Let's find out together!
What Is A Gratin Dish?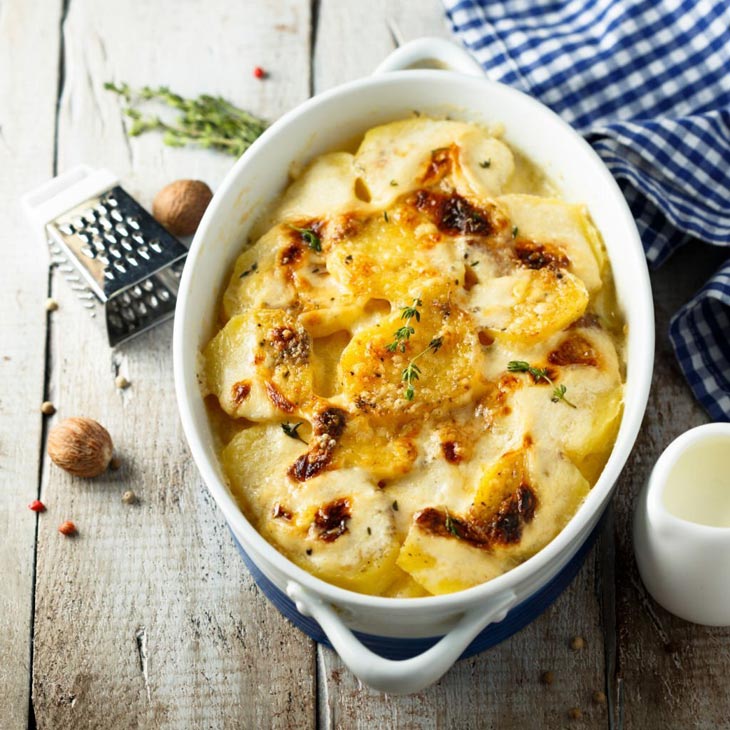 A Gratin dish, known as a culinary supply, is utilized in a Gratin or Gratiné cooking- the traditional French food, which is covered by a brown layer over the food's surface.
This browned crust container has a 1 – 2 inch sidewall. Apart from the most popular oval shape, the pan also has round and rectangular forms.
For instance, the round pan normally used to cook Gratinés is a paella pan with a shallow depth. Besides that, rectangular pans are also good choices for making gratines.
A deeper-sided pan would be preferable when cooking for a longer time and having recipes containing more steamy ingredients, such as some bean or fish Gratinés.
This is a deep glass or ceramic appliance, which is safe for use in your oven. In particular, it comes in various sizes and forms: from large to small and from plain to decorative.
Casserole and gratin are normally mistaken as one thing. However, they are two completely different things. So, what Is a Casserole Dish? What Is a Casserole Dish Used For?
It is used when making cakes, cookies, brownies, and other sweet treats. For avid cake makers, the suitable accessory is non-stick coated pans.
People usually use aluminum or stainless steel casserole pans with a non-stick coating. A great conductor for making evenly baked goods is metal.
8 Recommended Gratin Dish Substitutes
When compared to a gratin one, here are several replacements you may consider for your kitchen.
1. Cast-Iron Skillets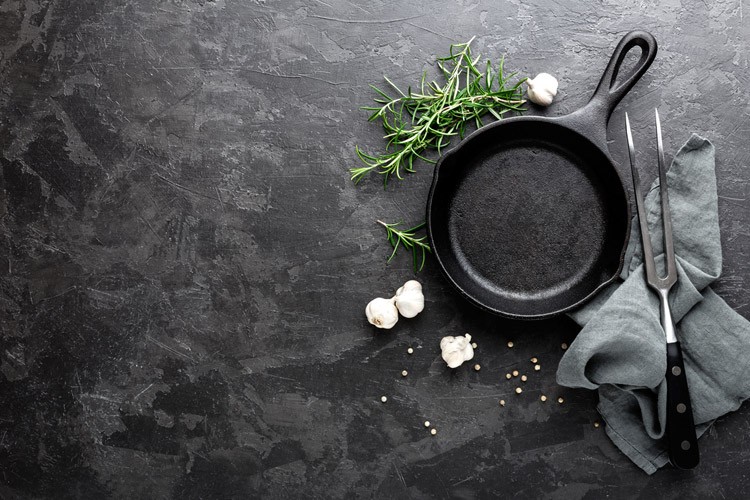 Such a frying pan is among the most versatile cookware in the kitchen, as it has many uses:
Regular pan to cook egg dishes or sautéed vegetables.
Bake desserts dishes.
Cook a succulent steak by searing the meat surface and then putting it in the baking oven to get a perfect dish.
As this kitchen utensil is compatible with both stovetop and oven, you can utilize it as a great replacement for your casserole one. In case you have a small kitchen, it can be a good option satisfying your needs:
Saute.
The casserole recipes.
Baked dishes.
2. The Dutch Ovens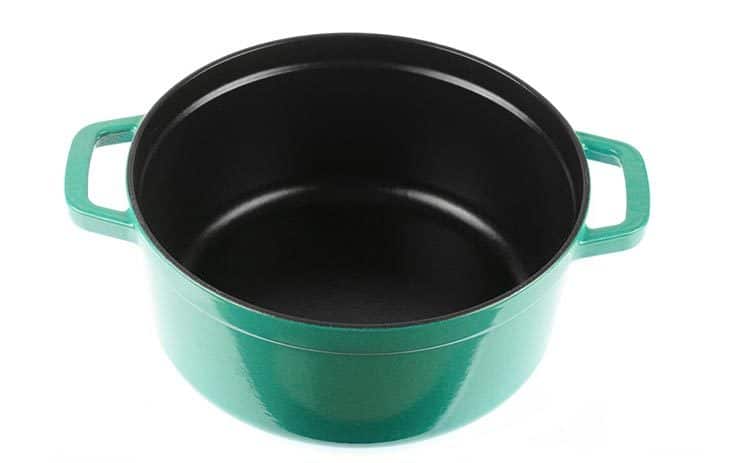 One of the great casserole alternatives is the dutch oven due to its flexibility. More specifically, you can place it in your oven and even the stovetop.
The larger pot is the main difference of the dutch oven compared to the cast-iron one.
You can use it to make many dishes such as soups, stews or braised and fried meat. The dutch oven is also a good choice in case you want to enjoy sourdough bread.
3. Baking Dishes/Pans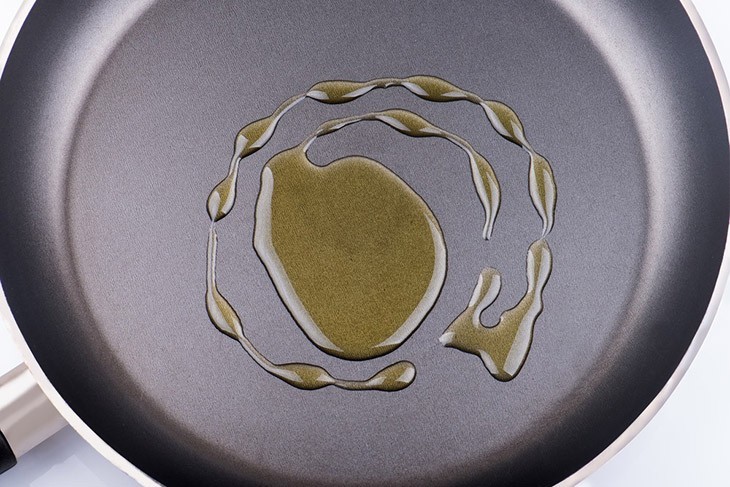 A different sub to an ovenproof skillet can be a baking pan. Due to its variety of materials, from glass to metal, you can rest assured about its safety towards your baking oven.
Traditionally, people use these cooking tools to produce baked dishes. Yet, you can now employ it to make gratiné.
Besides, how can you distinguish between the casserole Dish vs baking pan?
Baking dishes have many shapes and sizes, with covered and uncovered forms. They are used for cooking main-dish and side-dish casseroles together with desserts.
However, their bottom is shallower compared to traditional casserole ones. In other words, you cannot put too much food in these kinds of dishes as you want.
4. Instant Pots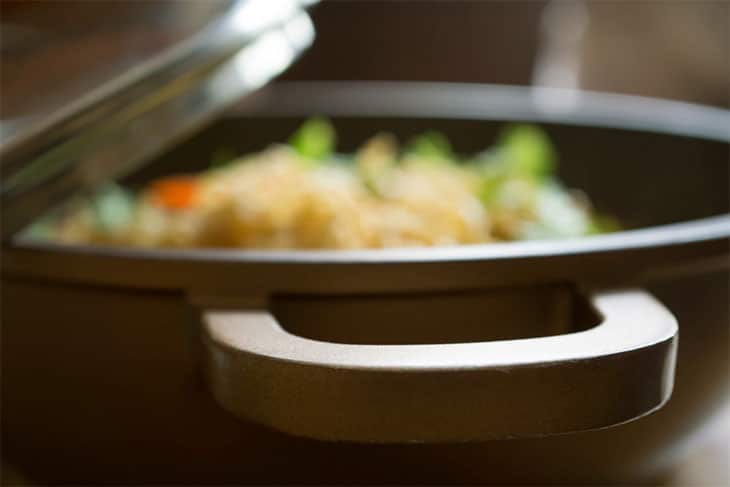 For most cooking lovers, instant pots are one of the preferable kitchen appliances. When using this cookware, you can cook foods very quickly.
This pot is considered a multifunctional airtight cooker that can prepare many mouth-watering dishes in a split second without much effort.
You can easily employ it to cook gratins and other kinds of recipes. What you need to do is simply place your seasoned ingredients in layers and let the pot do the rest.
We suggest you search for some instructions on the Internet to learn which temperature and time you should set for cooking a delicious casserole with this appliance.
5. The Slow Cookers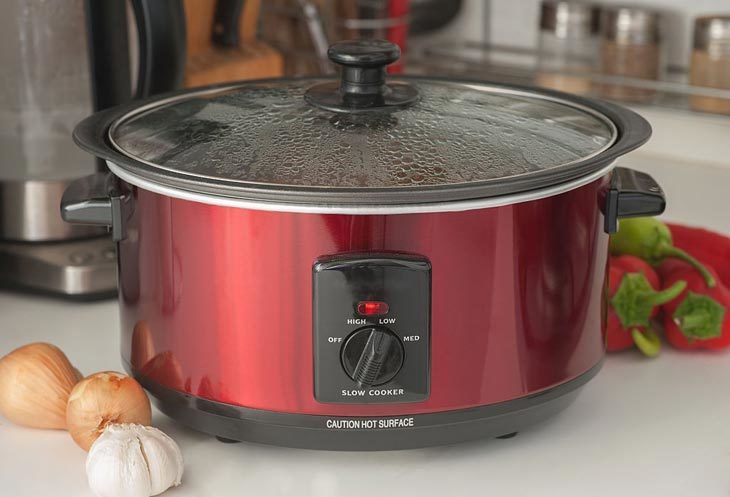 Slow cooker and crockpot is another casserole dish substitute you can try. Different from instant pots, you can use these appliances for slow cooker recipes.
According to such recipes, you should place your ingredients in these cookwares from the morning till the end of the day to get the most perfect results.
When making a casserole dish, layer your raw food in this utensil a few hours before serving. Similar to instant pots, you can find many instructions about cooking with this special replacement.
6. The Air Fryers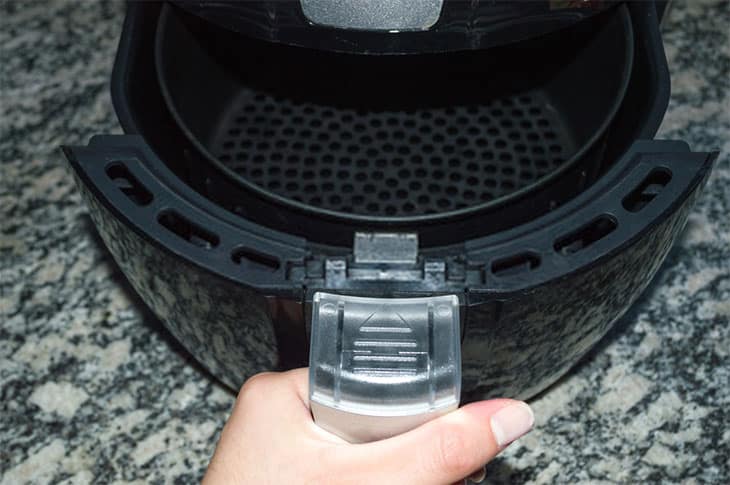 This kind of cooking tool is also a good replacement for a casserole. This baking dish substitute has gained wide popularity due to its user-friendliness in serving many kinds of foods.
Besides, you can get a tasty meal within a short time with an air fryer!
Although using an air fryer is not the most feasible method, it is possible to make a gratin using it. Moreover, numerous air fryers contain several types of baskets that you can put your food in.
7. Disposable Aluminum Containers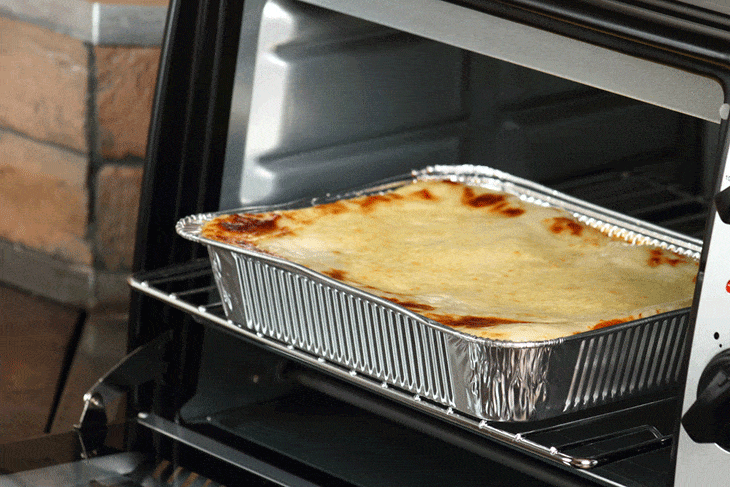 A disposable aluminum container is also a casserole utensil. You can easily find these at any grocery store. This container is safe to put in your oven, so it is a great substitute for baking tray in oven.
However, this option is not great for the environment, so it's not recommended to use this type of container if you want to make the dish at home frequently.
8. Shallow Saucepan

A large saucepan is quite unpredictable in terms of making a casserole. However, from our perspective, you should never use a non -oven-safe as a casserole pan substitute.
The way to figure out if you can use it as a switch is simple: choose an all-metal shallow saucepan.
Several Top-Pick For Gratin Dishes
Below are some top-pick gratin dishes:
1. Mauviel M'Heritage M'150B Copper Oval Pan, 17.7″ Bronze Handle
For fast and even heat, the best choice is a simple copper and stainless steel construction as they can brown foods with ease and bake them uniformly.
In that case, the gratin pan by Mauviel with a simple oval shape is your classic pan for oven cooking.
Because it conducts heat so well, it also cools fast. For this reason, you can only make the most of this appliance if you only want to get the best baking experience.
2. Le Creuset Enameled Cast Iron Signature Oval Baker
Le Creuset can be the best gratin pan regarding every aspect, as this model uses an Enamel Cast Iron construction for durability and performance.
It will help food remain hot long after it gets removed from the oven. On top of that, it also boasts Le Creuset's beautiful range and also is quite affordable for everybody.
3. Le Creuset Stoneware Heritage Oval Au Gratin, 24 oz. (8″), Marseille
If you just want to serve individual dishes, this ceramic model is a great option. Due to the stoneware construction, it can retain heat so well.
However, remember to place a towel or mat on the table because this cookware can suddenly crack due to thermal shock.
Conclusion
So, which do you think is the best gratin dish substitute? Make sure that you consider the pros and cons of each option before using it!