13 Ground Red Pepper Substitutes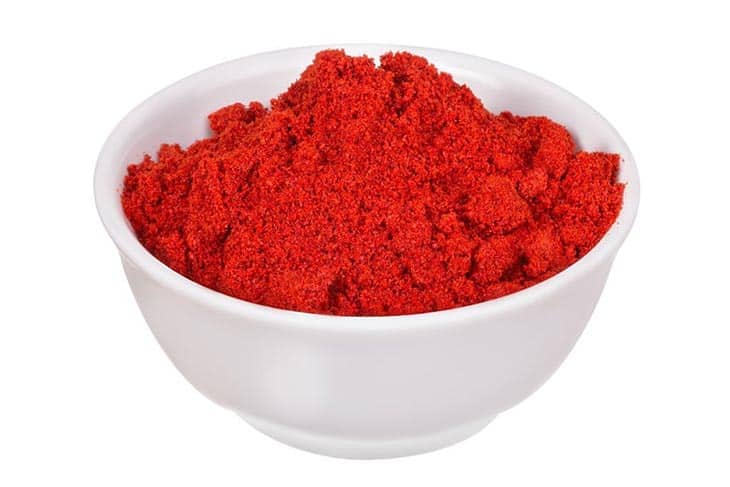 To make a delicious dish and enhance the flavor, it is important to use the right seasonings, like ground red pepper, for example.
As someone who loves to experiment with different flavors in the kitchen, I've had to find creative ways to replace this staple ingredient when I don't have it on hand. So, I'm here to share some of my go-to ground red pepper substitutes with you.
Below, we'll talk about what ground red pepper is and the best ground red pepper substitutes you can use in your cooking.
The best ground red pepper substitutes include paprika, cayenne pepper, crushed red pepper flakes, chili powder, and sriracha. Paprika is a mild and sweet substitute, while cayenne pepper and crushed red pepper flakes add more heat. Chili powder has a unique flavor profile, while sriracha has smoky and tangy flavors, respectively. Adjust the amount of spice to your personal taste, and experiment with other spices and hot sauces to find your favorite substitutes.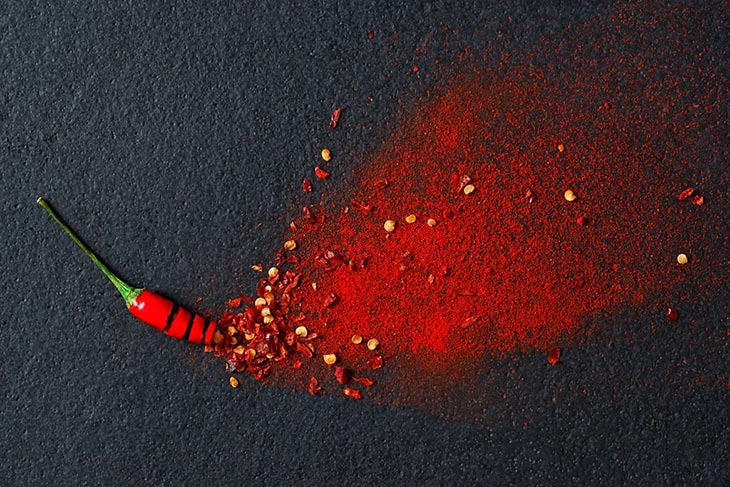 What Is Ground Red Pepper?
Ground red pepper is also referred to as crushed red pepper, ground red chili pepper or red pepper flakes.
It is made by grinding dried chili pepper into a powder form. It is popular in both Asian cuisine and Western cuisine.
Cayenne pepper is the main ingredient of this spice, with a small amount of other chili peppers such as jalapeño or ancho.
It is not as hot as fresh cayenne pepper, about 30,000 – 50,000 SHUs on the Scoville scale of heat. But ground red pepper is still a favorite spice for creating heat because it is convenient and easy to use.
In powder form, it can be added to almost any dish. So, you often see a layer of it on top of dishes like sauces, omelets or sprinkled on pizzas.
It can blend easily with dishes, creating a heat element for the dish. It is very useful for meals on cold winter days.
Ground Red Pepper Substitutes
Here are the best choices for ground red pepper substitutions that we found:
1. Ground Cayenne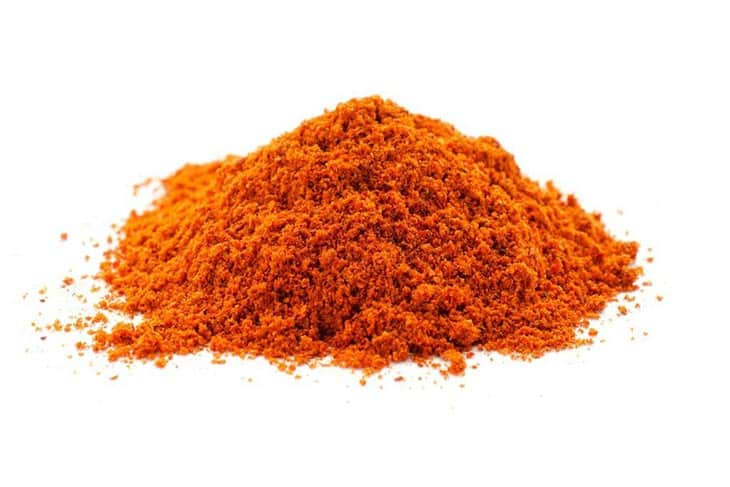 Because it is made mostly of cayenne pepper, as mentioned above, when thinking about ground red pepper vs cayenne they are basically the same.
Therefore, ground cayenne can be said to be the best choice to substitute for ground red pepper.
However, one thing to keep in mind is that ground cayenne is usually more spicy. Because it is completely made from super hot cayenne pepper without mixing any other less hot peppers like ground red pepper.
Therefore, it is necessary to pay attention to the dosage when replacing. It will take less of the amount of ground cayenne to get the same heat as the original recipe would call for if using ground red pepper.
If you don't mind the heat and want to eat it spicy, don't be afraid to add ground cayenne. It will give you a good burst of heat.
2. Chili Powder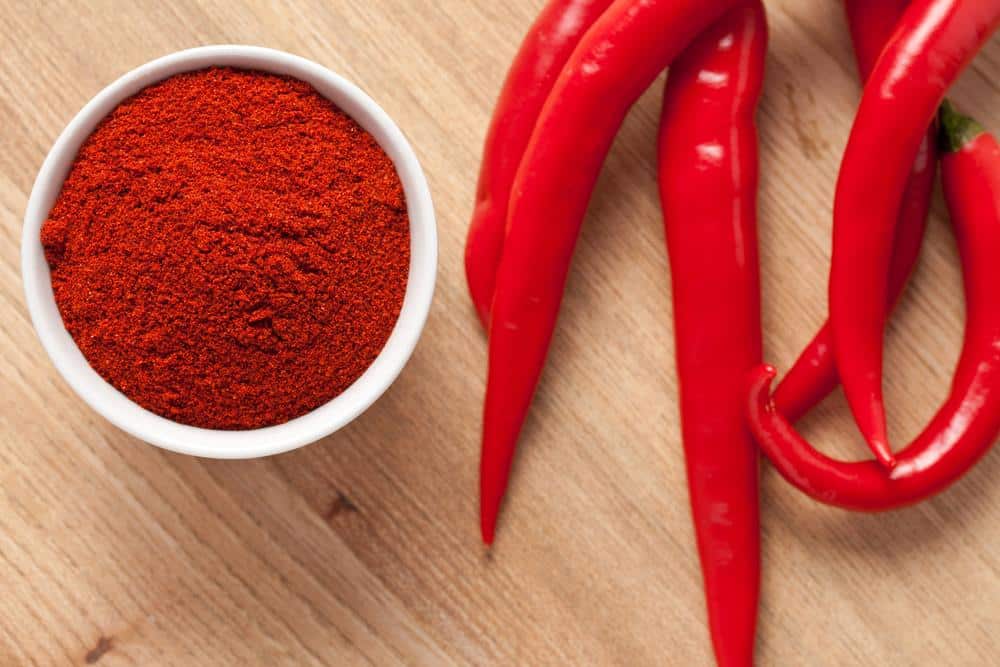 When we are comparing chili powder vs ground red pepper, they are almost the same, so it is also a great substitute for ground red pepper.
However, if you wonder "is ground red pepper the same as chili powder?" the answer is not exactly.
This can be a good option for those who can't handle the heat. Because chili powder is less hot, consider using more to reach the same spiciness of the original recipe.
3. Hot Sauce (Sriracha)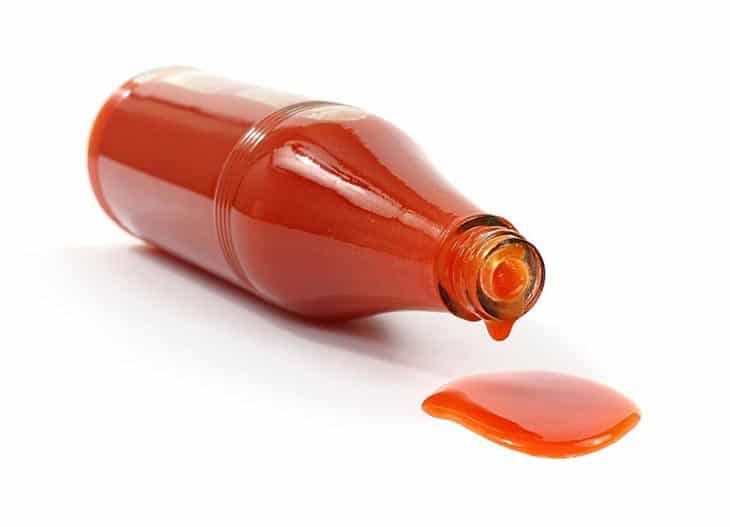 If you want to add the red pepper spices into the dishes of a family meal, consider using hot sauce as a ground red pepper alternative. Thus, family members can adjust the spiciness to their desired level.
When preparing meals for many people, it is difficult to adjust the heat just enough because the heat tolerance of family members are usually all different.
4. Dried Pepper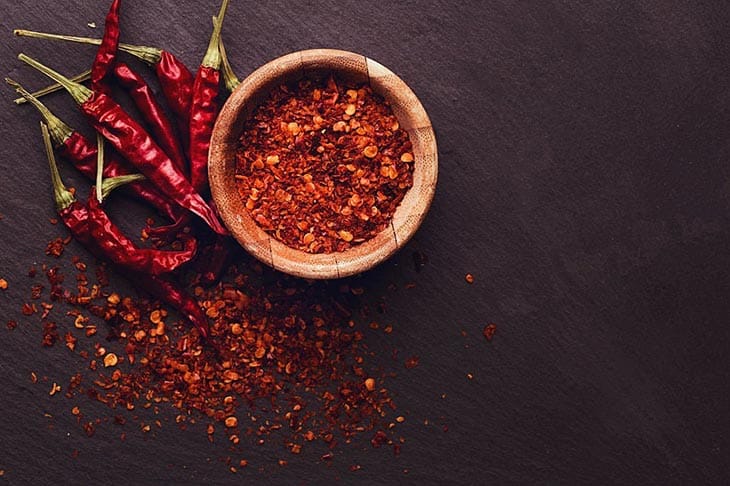 If you run out of ground red pepper but have dried pepper in your pantry, make your own powder at home.
Making chili powder from dried chili is surprisingly easy. All you need to do is remove the stalks of the dried peppers.
Then, grind them using a food processor, and you're done. No need to go to the grocery store anymore!
5. Chipotle Chili Powder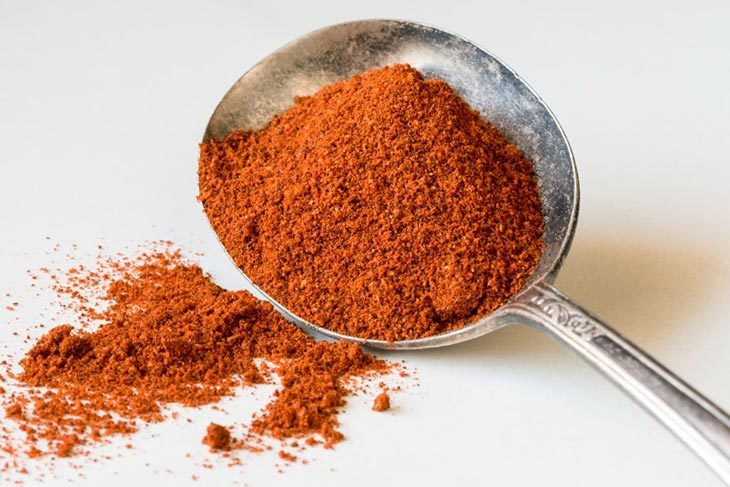 Chipotle chili powder is made from ground jalapeño, an ingredient sometimes used in small amounts to make up red ground pepper.
That's why there's no reason it can't alter ground red pepper. Plus, it is delicious and isn't too hot.
Chipotle chili powder is perfect to season meats before cooking. But it only has a medium level of spiciness.
You may need more of it compared to the amount of ground red pepper in the recipe for the same heat level.
6. Anchor Pepper Powder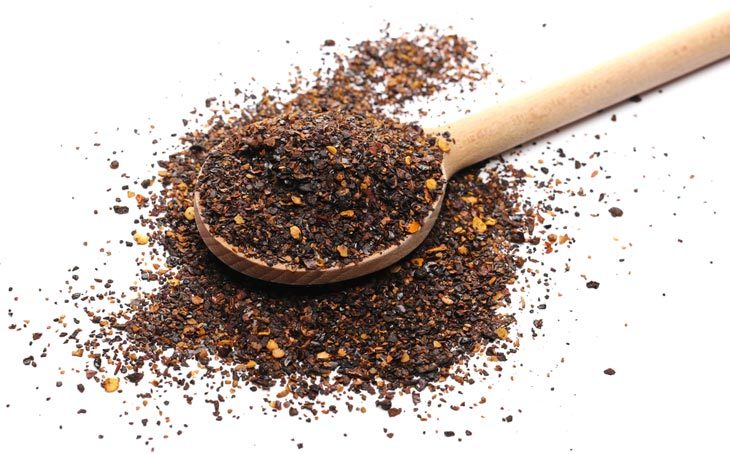 Anchor pepper powder, or pablano, is made from anchor pepper.
It has a smoky flavor and a little sweetness, so you might find your dish has a slight touch of earthy sweetness besides the heat.
Moreover, anchor pepper has a mild heat, so it's a choice to go for if you can't handle that much spiciness!
7. Guajillo Powder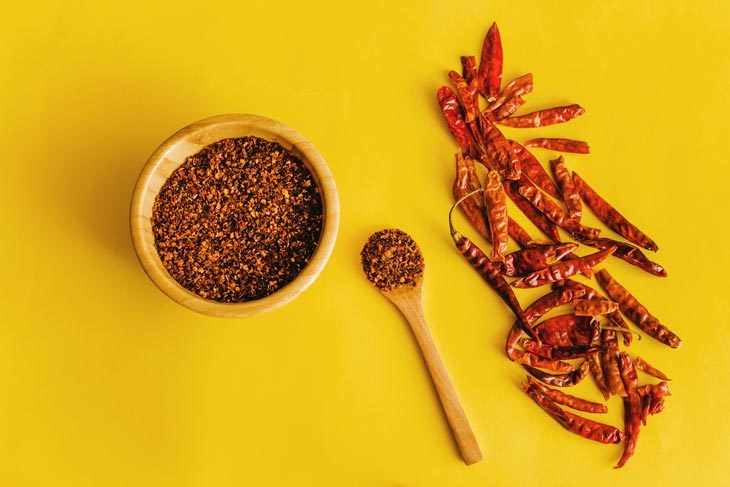 This is a popular Mexican spice. It is made by grinding the whole jalapeño pepper, even the stem.
The powder has a mild to medium spiciness, so you may want to change your recipe a little when using this substitution.
8. Tomato Powder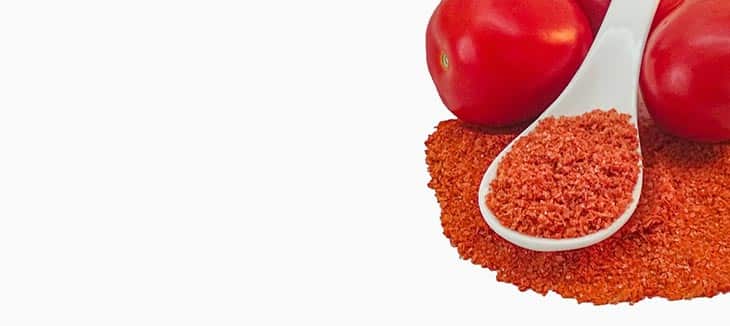 A worth-trying option if you can't take the heat at all. Tomato powder is made completely from tomatoes, and guess what, it isn't spicy at all!
Using tomato powder allows you to replicate the same red color of ground red pepper without adding any heat to the dish.
If you have kids in your house, and don't like spice, opt for tomato powder instead.
9. Cajun Spice Seasoning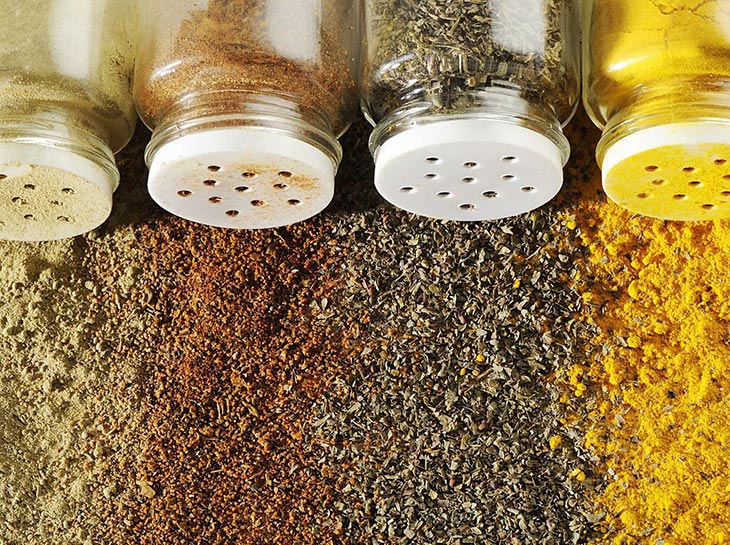 Cajun spice seasoning is made from many ingredients: paprika, oregano, garlic powder, pepper, and cayenne.
Cayenne is the main ingredient of Cajun seasoning, just like ground red pepper. And the best part is, they have the same heat level!
10. Aleppo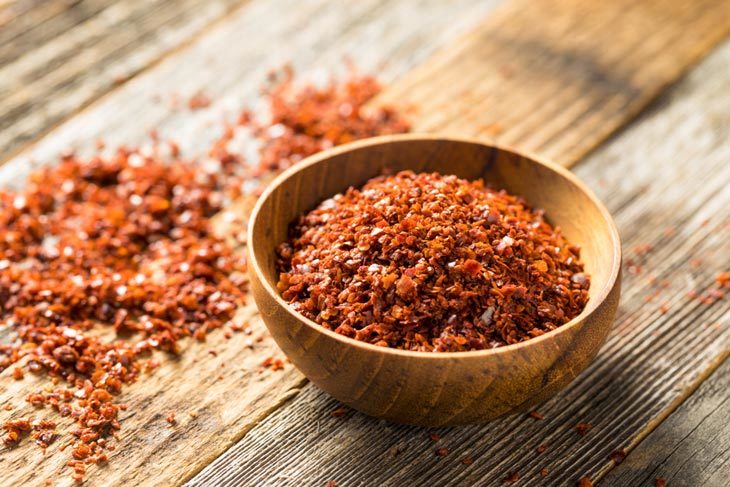 A popular ingredient in Middle Eastern cuisine also referred to as Halaby pepper. It has a cumin undertone, so it will give your dish a unique pop of flavor.
The problem is, it's not really that hot, so you might want to adjust the amount of Aleppo pepper when replacing it in recipes.
11. Red Pepper Flakes
It is made mostly from cayenne pepper, so it shares the same taste with ground red pepper.
Yet, it is not as finely ground as ground red pepper, so it is a little hard to blend completely into the dish like the original ingredient.
12. Bell Pepper Powder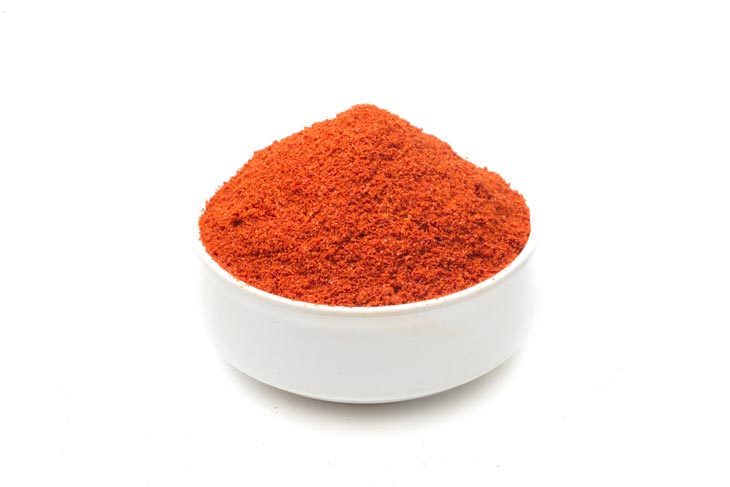 You know that bell pepper is not spicy at all! So if you still want the signature fragrance of chili without the heat, bell pepper powder is perfect for you.
13. Pimenton De La Vera Powder (Smoked Paprika)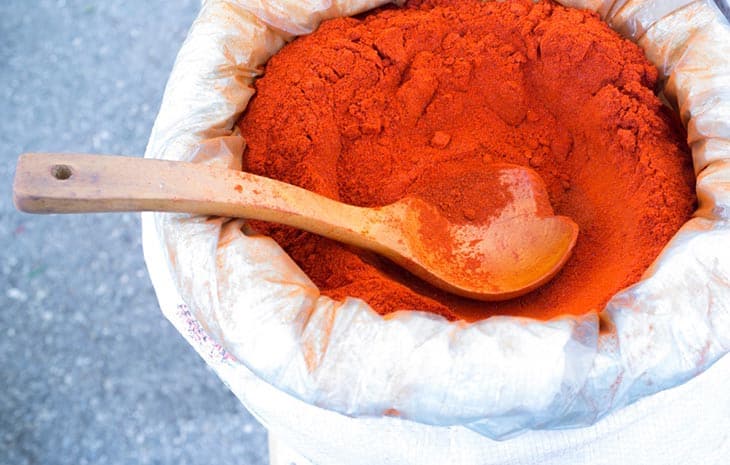 Add that same heat of ground red pepper by using pimenton de la Vera powder.
It is made from smoked paprika, so you might find a depth in flavor when using this alternative method that the original ingredient cannot provide.
How To Make Ground Red Pepper At Home?
It's surprisingly simple to make ground red pepper at home. You will need to follow these steps:
Dry cayenne peppers in the sun, dehydrated, or use an oven for quicker drying.
When they are nice and dried, remove the stems of the peppers.
Put them in the food processor and ground until you get the texture you want.
And that's it, now you've got a jar of homemade ground red pepper. Who needs to go to the grocery store!
Frequently Asked Questions
Can I Use Smoked Ground Red Pepper Instead Of Ground Red Pepper?
You absolutely can. They differ only in that the substitution method will add to your dish a different smoked flavor that the original one can't. If you enjoy the smokey taste, don't hesitate to substitute.
Is Ground Red Pepper Healthy?
There are several vitamins found in ground red pepper. They are respectively immune-boosting vitamin C, antioxidant vitamin E, and finally B6. It is a good source of vitamins, but don't consume it so much that it harms your digestive system.