Gumbo File Substitute: Level Up Your Creole Dishes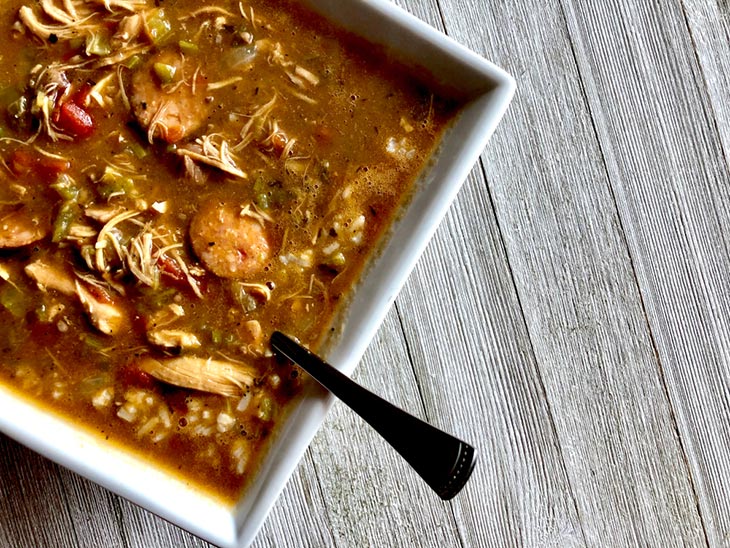 A delicious Gumbo dish cannot be completed without file powder. Sad to say, sometimes home cooks may suffer from a sudden shortage that can spoil your recipe.
Still, keep calm as gumbo file substitute is always available. If you have no idea about these things, let our article cover every bit and piece. Scroll down for details.
What Is Gumbo File?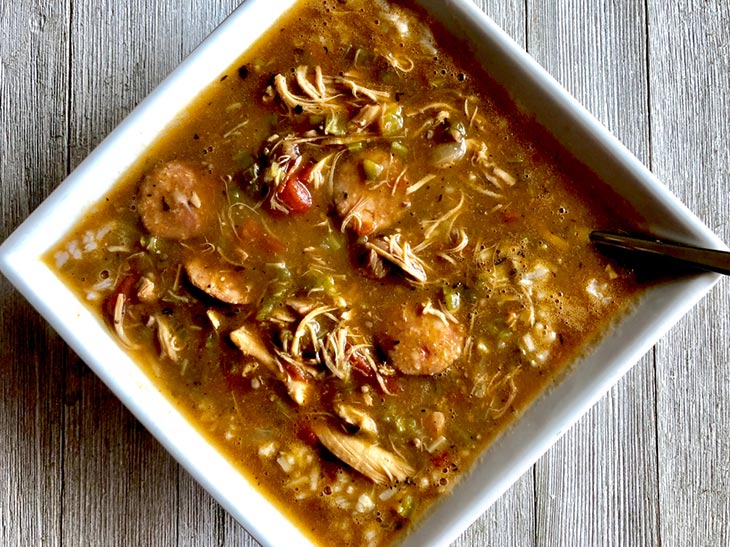 Have you ever heard of Gumbo File? If not, it is time to widen your culinary knowledge.
Origin
Back in history, Gumbo dishes are cross-cultural of West Africa, Europeans, and Native Americans.
The version with the file comes from the Choctaws and some other tribes. Surprisingly, the name of this powder is inspired by a French word.
Ingredients
This recipe is an ingenious combination of many different ingredients, such as meat or chicken broth, beef, and vegetables, depending on your preference. Most importantly, Gumbo without file never peaks at the top.
So, what is file powder used for? In fact, this spice from North American cuisine can both thicken and add flavor to dishes.
Health Benefits
Filé powder is made from female sassafras leaves containing essential oils such as Myrcene and Linalool.
They help fight arthritis, gout and treat blood pressure. In addition, a small amount of fiber supports the work of the digestive system.
Serve
Remove the Filé pot from the heat and add the powder file. It is best when you are about to serve your food.
Best Gumbo File Substitutes
Does the Filé satisfy your taste buds?
Bet your answer is YES. Serving yourself and your family with this delicious dish is a good option for the weekend. Check out our gumbo file replacement if you run out of file powder.
1. Okra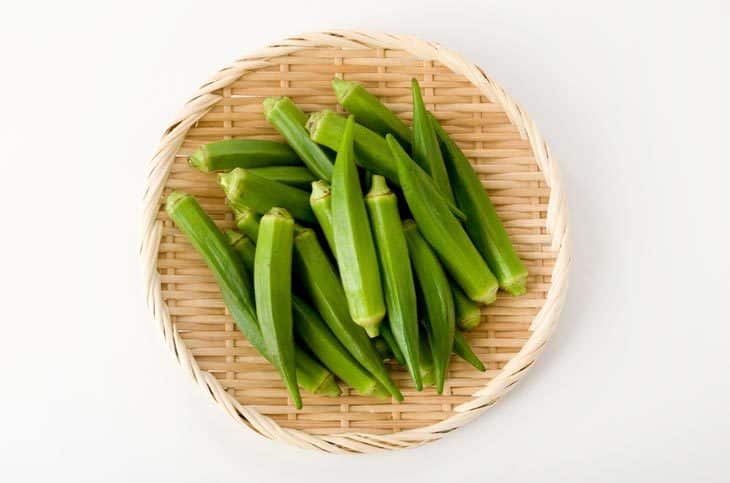 Since ancient times, the Western cuisine of Africa has had a unique version of Filé – Okra dishes. Therefore, you can use this green vegetable as a file powder substitute.
Traditionally, its pods have a fiber called mucilage that helps thicken the soup. On the downside, it might not have the same distinctive flavor as its cousin.
If you simply look for the perfect texture, go for two cups of this option instead of a tablespoon of powder.
Put the prepared foods in first, and then add the okra. Heat for a short while and serve your dish. Avoid cooking it early, which could negate the effectiveness.
2. Cornstarch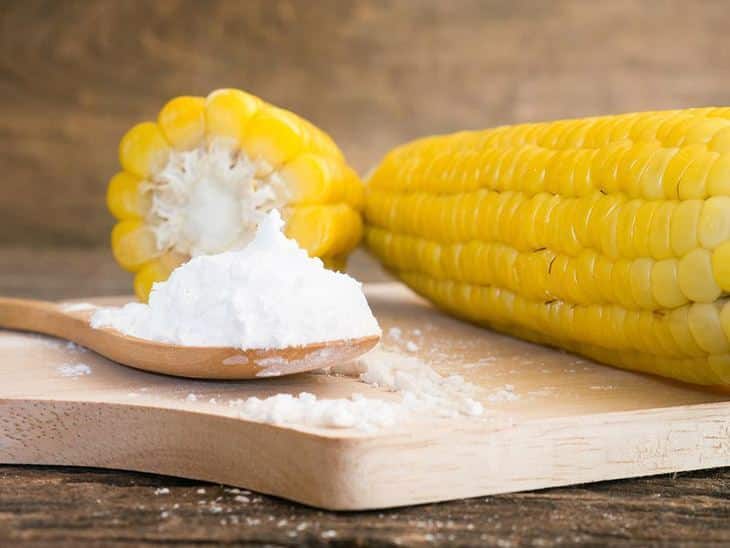 What is a substitute for file powder if you feel apprehensive of first choice's mucus? The timeless thickener of any recipe – cornstarch should be at the top of the list.
Made from the inner part of the corn kernel, it has a neutral flavor that does not overshadow the subtle complexity of your recipe.
Similar to okra, its minus point is the failure to create an earthy taste. Dissolving it in the broth can also dilute the flavor of your dish.
If you still insist on it, mix cornstarch and water in a 1:1 ratio. Mix it in the pot at the last stage. Remember to season again to achieve perfection.
3. Arrowroot Powder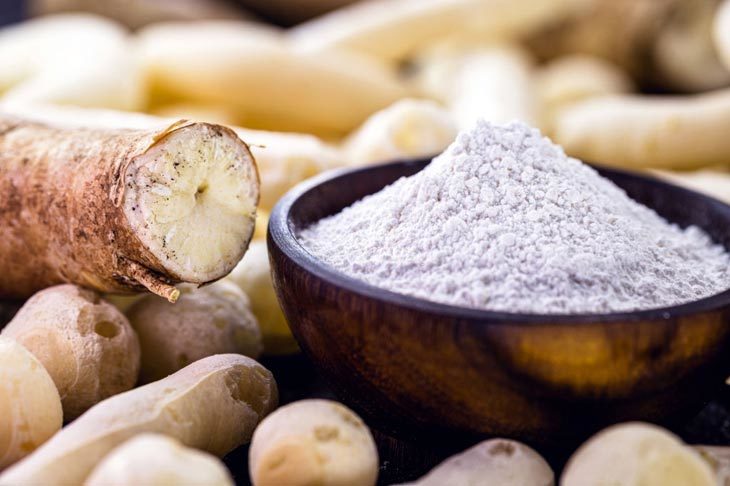 Another gumbo file powder substitute for thickening the broth? Do not hesitate to check out this option, especially for those allergic to gluten.
It is made from arrowroot starch and dried cassava which has almost no taste. Unlike cornstarch, it does not change the dish's color. In other words, the stock stays clear to enhance the beauty of all the ingredients.
Another unique benefit is maintaining its thickening properties even when you freeze your food. Sounds really cool, right? So why not try the ratio of 1 arrowroot powder: 1 water now?
4. Eggplant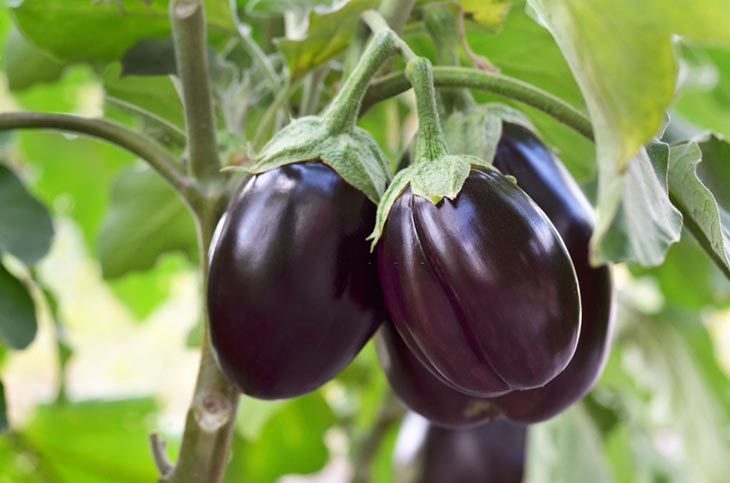 Replacement for file powder both thickens and adds flavor? Well, it is never a completed list without eggplant. This delightful addition enriches your dish.
Though it does not create a spicy taste, it has never been a bad test in culinary. The best cooking method for this ingredient is to cut it into bite-sized pieces, season, and sauté it with a little olive oil or bacon.
Please put them in the blender before the stew. Remember to tweak it little by little, so you do not end up with a thick paste.
5. Roux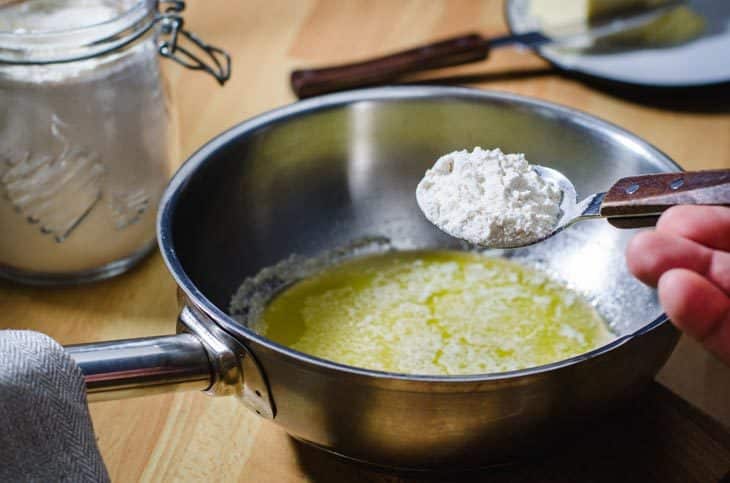 This one is a gumbo file alternative for French food lovers. Of course, now it has become popular in any cuisine in the world.
The general rule for this usage is a mixture of wheat flour and fat. You may find butter the most common, but bacon gives the taste buds more surprises.
The longer the Roux is heated, the darker the color and the deeper the flavor. However, we recommend a golden brown color for this recipe.
And you should only try this method if you have a lot of time for preparation.
6. Nopal Leaves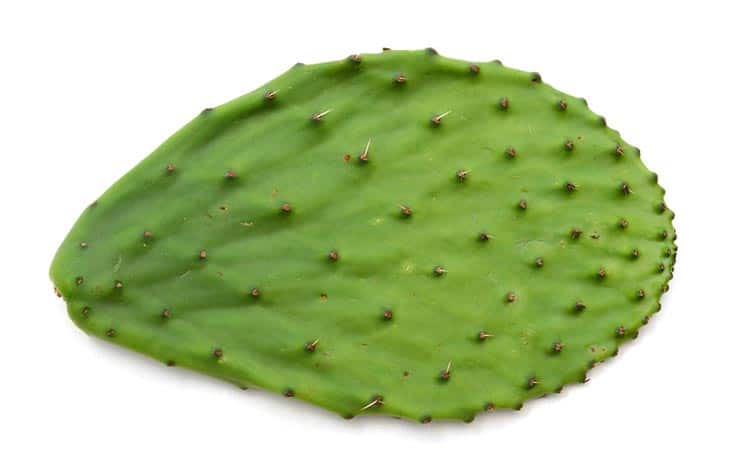 Mexican cuisine is famous for a special seasoning and thickening agent – Nopal or cactus leaf. As a gumbo file substitution, it is spicy but slightly sour.
Choosing the green, thick, crispy leaves without bruises or wrinkles determines the success of Cajun dishes. Luckily, supermarkets now offer canned products, so you do not have to deal with the thorns.
In any case, be sure to peel and chop the ingredients before cooking. It only takes a few minutes on low heat to achieve the outcome.
7. Root Beer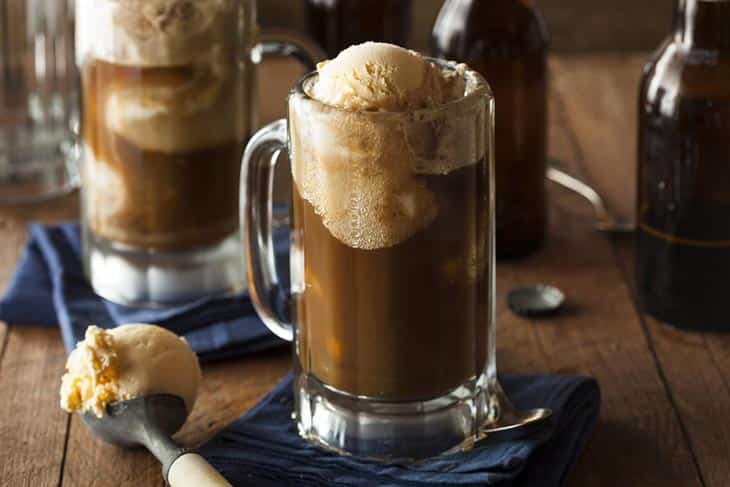 What is file powder substitute that recalls the most similar flavor? This affirmation goes to root beer because it is also made with sassafras.
It gives your dish a slight sweetness and a bit of gas. Sadly, it failed to compensate for the texture. It will help if you combine this option with some of the above for your appealing recipe.
8. Tomato Paste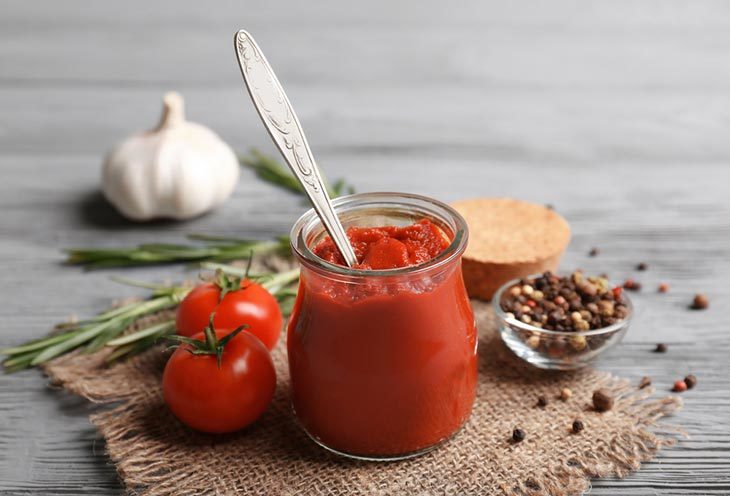 Some versions of Gumbo may have tomatoes. In this case, feel grateful because you can use tomato paste as a substitute for file powder.
It is convenient, accessible, and delicious. However, it can take quite a while for the tomatoes to work as a thickener. Occasionally, you may need other ingredients to put out a fire for unexpected results.
9. Gluten-free Flour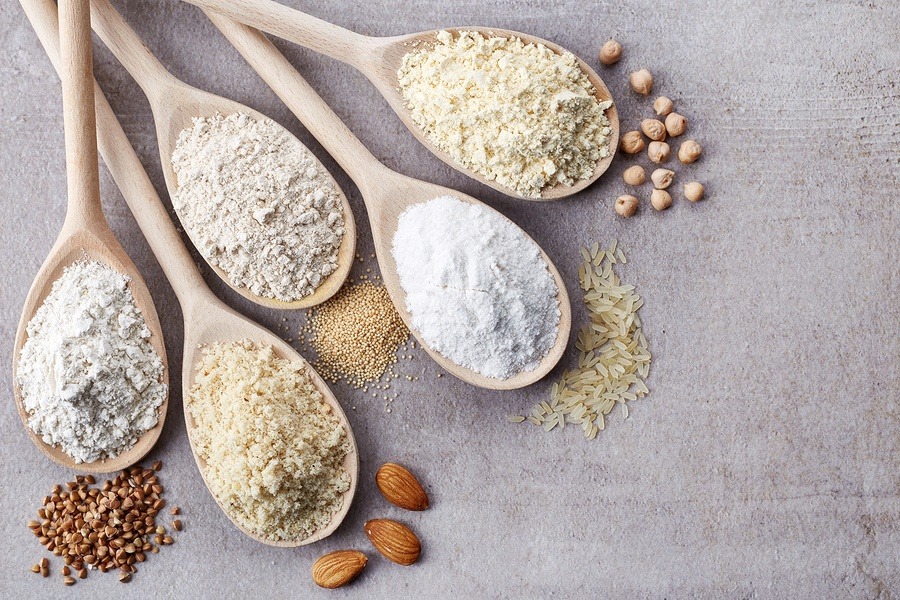 Those who are sensitive to gluten look for a substitute for gumbo file? They must know this tribe! There are quite a few options that will satisfy your needs. Hence, feel free to come up with the most accessible.
Like the other powders on the list, you should dilute it with water before adding it to the pot. However, it is best to prepare for Roux.
10. Tapioca Flour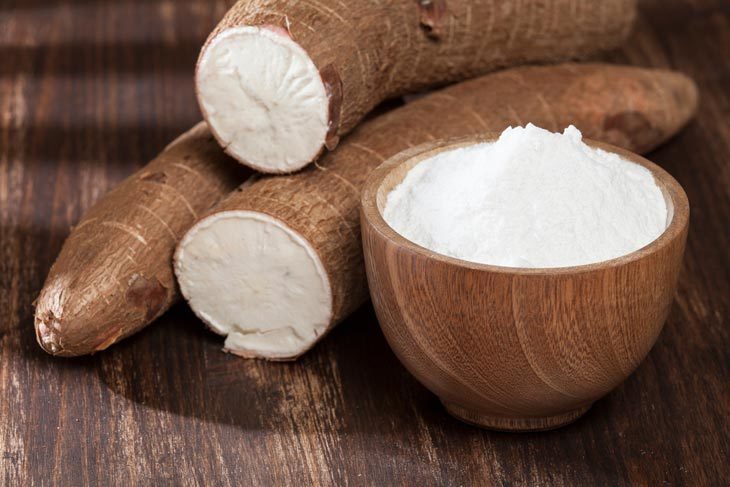 Those who fall in love with Indian cuisine are probably not unfamiliar with tapioca flour. Chefs use it to thicken sauces or soups.
If you have trouble buying other products, this one is often available in supermarkets.
11. Rice Flour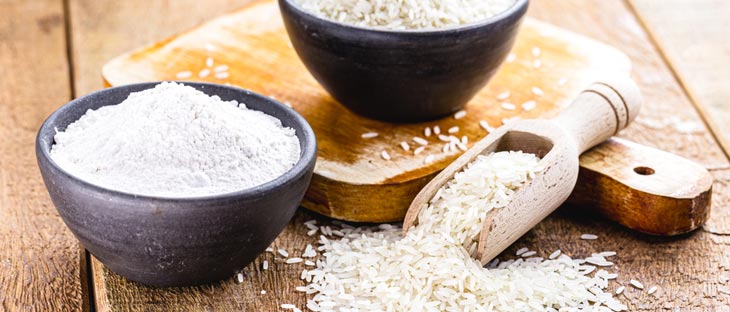 This is another popular flour for thickening. If you are really in a rush, it can help. However, we still recommend better preparation with the top options.
How Can I Make Gumbo File At Home?
If no file powder substitute above can meet your expectation, stay tuned for our instruction on homemade filé powder.
Recipe
The truth is, making essential powder for the Gumbo dish does not require much effort. The following simple steps may surprise you.
Visit the sassafras garden and pick out a few leaves.
Rinse them off and let them dry completely indoors.
Only when they become crispy, puree and grind them again with a blender to obtain a fine greenish powder.
Sift again and store in the refrigerator with an airtight container.
Using Tips
Is this process too easy? It looks right but requires a little extra attention for the best results.
Fall foliage gathering gives you the freshest. It is best with leaves that have not yet turned yellow.
Put on gloves to avoid worms.
It takes a while to get the dried leaves, but it is worth your wait.
If you fall for a strong flavor, add a small amount of salt, paprika, and garlic powder.
FAQs
Is File Powder Necessary For Gumbo?
Of course, you can prepare Gumbo without file powder. But believe it or not, this spice brings back Louisiana cuisine in your dishes in a powerful way. It is also one of the necessary thickening agents.
How Much File Powder Substitute Should You Use In Gumbo?
Each substitute requires a different quantity to achieve the desired effect. Usually, a 1:1 ratio is applied to flours. For the rest, follow our instructions above.
What Gives Gumbo Its Flavor?
Instead of using water, stock brings perfection to your recipe. When combined with other ingredients such as celery, bell pepper, and onion, it is fatty, mildly sweet, and fragrant. Finally, the sassafras powder leaves spicy to the taste buds.
Conclusion
We believe that this article has provided you with detailed advice for the gumbo file substitute.
The first ones should be at the top of your consideration. Even so, no choice can beat the file that shines in its signature recipe.
If we pick out an option that gives the closest taste, the victory goes to the root beer. Have a combination with any thickener on the list, and you have a similar flavor and texture.