Ultimate Guide to Hazelnut Oil Substitutes (8 Best Alternatives)
Missing hazelnut oil for your recipe? No worries! Hazelnut oil is great for its nutty taste and health benefits, but it's not the only oil you can use. In this guide, we'll go over other oils you can use instead. We'll talk about flavors and how to cook with them.
So, if you're new to cooking or just searching for some new ideas for hazelnut oil substitutes, keep reading to find out how to make your dish awesome without hazelnut oil!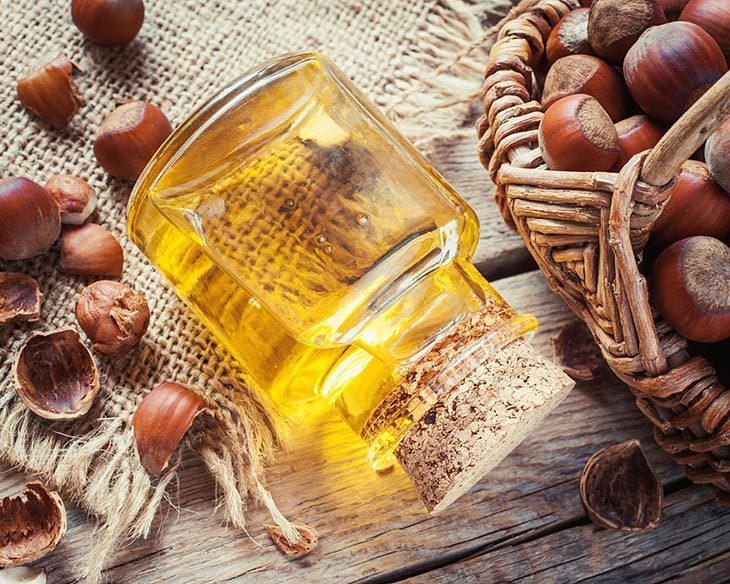 About Hazelnut Oil
Before going through the hazelnut oil alternatives list, let's get some basic information about hazelnut oil first!
What Is Hazelnut Oil?
Hazelnut oil is a cooking oil made from pressed hazelnuts. It's got a rich, nutty flavor that's great for both cooking and baking. Besides its unique taste, it's also packed with good stuff like vitamin E and healthy fats.
However, it's often on the pricier side and can be a bit hard to come by in regular grocery stores. It's popular in gourmet recipes, salad dressings, and even for drizzling over desserts.
Things to Consider When Substituting Hazelnut Oil
When subbing for hazelnut oil, there are a few more things to consider:
Smoke Point: Some oils have high smoke points suitable for frying, while others are best for low-heat cooking or finishing. Match the substitute to your cooking method.
Nutritional Content: Oils can vary in nutritional value. For example, some might be higher in omega-3s or antioxidants. Check the label if this is a concern for you.
Allergies: Nut oils can trigger allergies, so be mindful of who you are cooking food for. If allergies are an issue, stick to more neutral oils like olive oil or sunflower.
Flavor Profile: Think about how the oil's flavor will mesh with the other ingredients. A neutral oil is versatile, while a more flavorful one might elevate the dish—or clash with it.
Price and Availability: Some of these oils are more budget-friendly and easier to find than others. Don't break the bank on a specialty oil unless the recipe really calls for it.
Mix and Match: Don't be afraid to blend oils to get closer to the hazelnut flavor or desired cooking properties. For example, mix olive oil with a dash of walnut oil for both flavor and versatility.
Shelf Life: Nut oils generally have a shorter shelf life and can go bad quicker than more stable oils like olive. If you're not going to use them often, it might not be worth the investment.
So, choosing a hazelnut oil substitute isn't just about swapping one oil for another; it's also about considering the cooking method, flavors, and nutritional goals of your dish. Happy cooking!
Recommended Hazelnut Oil Substitutes
Now, let's start exploring hazelnut oil substitutions to determine which oils would be the perfect replacement substitute for your recipes!
1. Pecan Oil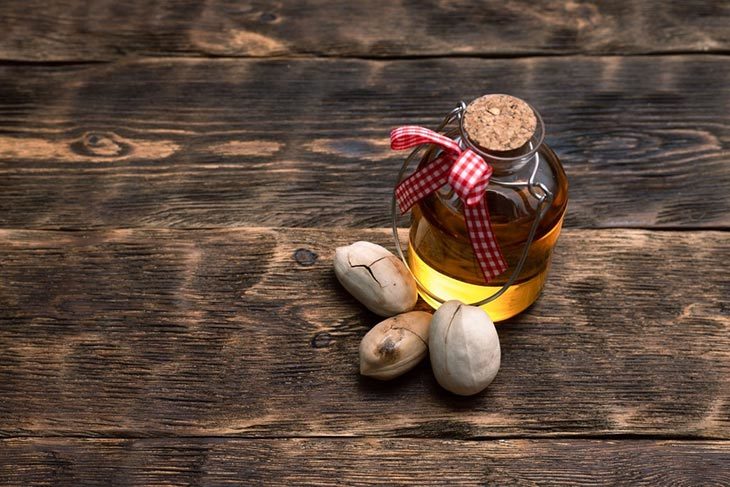 pecan oil! It's a great contender as a hazelnut oil substitute. Like other nut oils, it has a distinctive, nutty flavor that can add depth to your dishes. It's pretty versatile and works well in both cooking and baking, making it a solid choice if you're looking to keep that nutty essence in your recipe.
2. Walnut Oil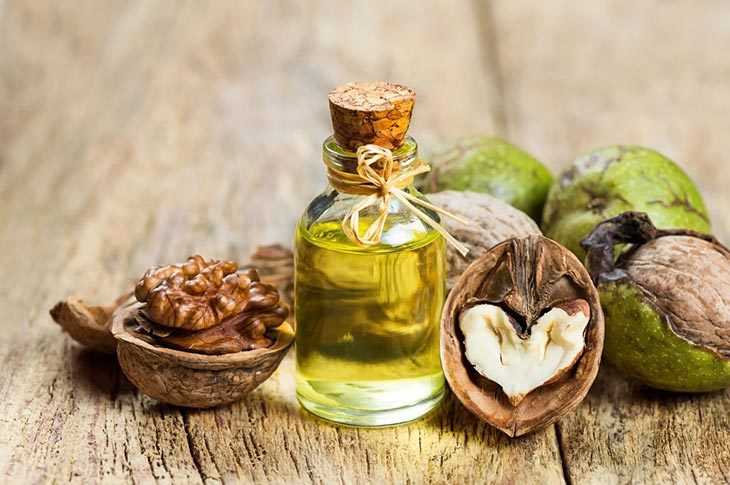 Rich and robust, walnut oil offers a complexity that's nice in salads and desserts. However, its low smoke point means it's not the best for high-heat cooking.
3. Almond Oil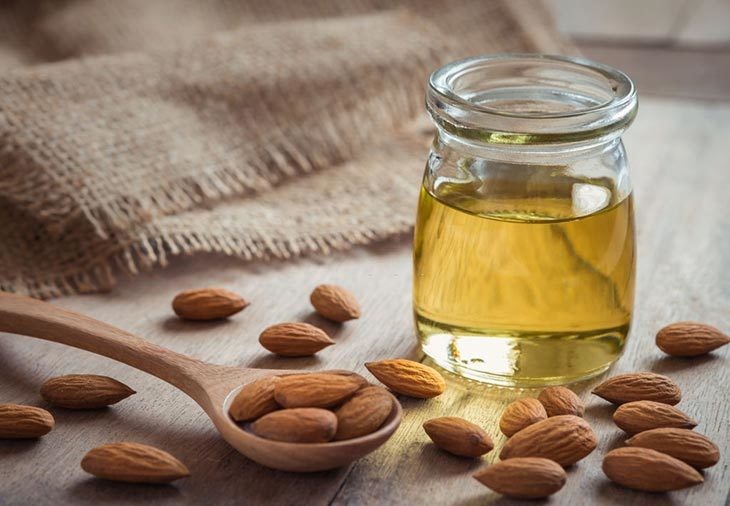 This one's got a subtle, nutty flavor that can mimic hazelnut oil pretty well. It's high in vitamin E and monounsaturated fats, making it a healthy option, too. Great for sautés and baking.
4. Avocado Oil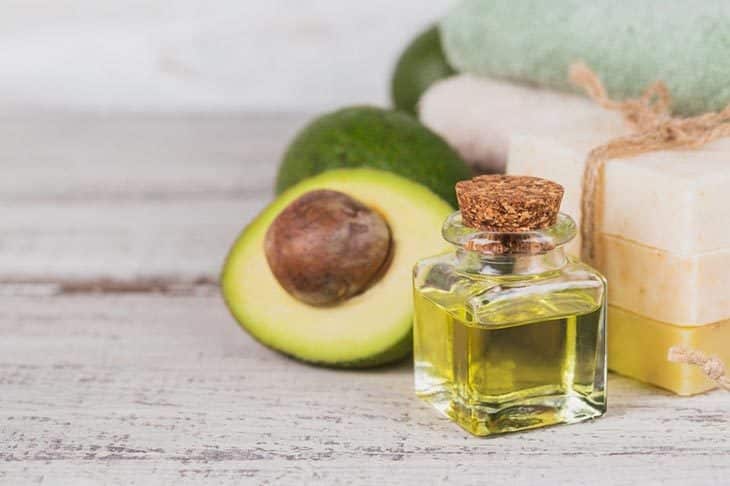 With a high smoke point and a neutral flavor, this one's a winner for frying and roasting. It's also packed with healthy fats and antioxidants.
5. Grapeseed Oil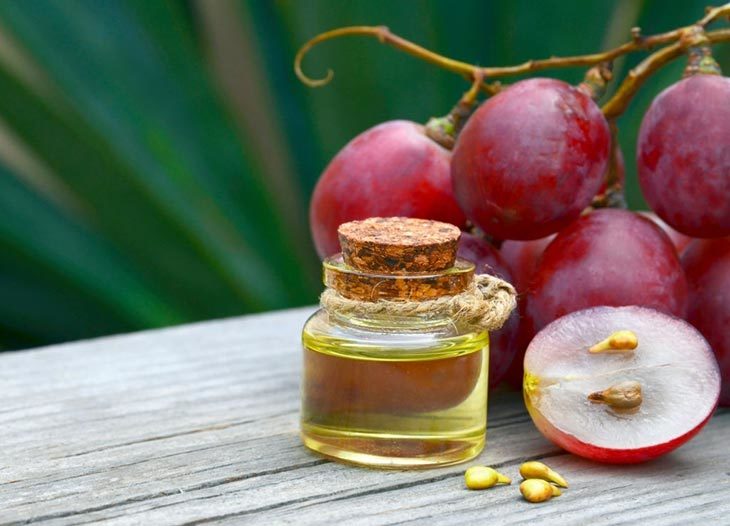 This is your pick for something truly neutral. It has a high smoke point, so it's versatile for frying, sautéing, and even baking. Plus, it's usually more affordable than nut oils.
6. Sunflower Oil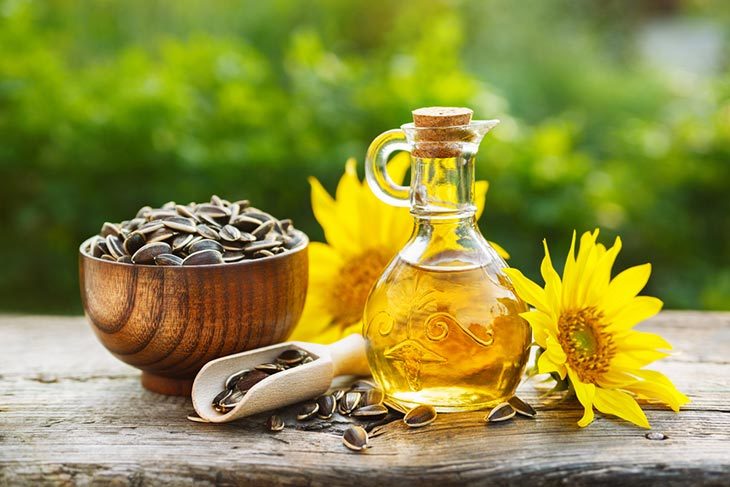 This one is super neutral, which means it won't add any distinct flavors to your dish. It's got a high smoke point, so it's versatile for frying, sautéing, and even baking. It's also high in Vitamin E, but lacks the nutty character that hazelnut oil brings.
7. Olive Oil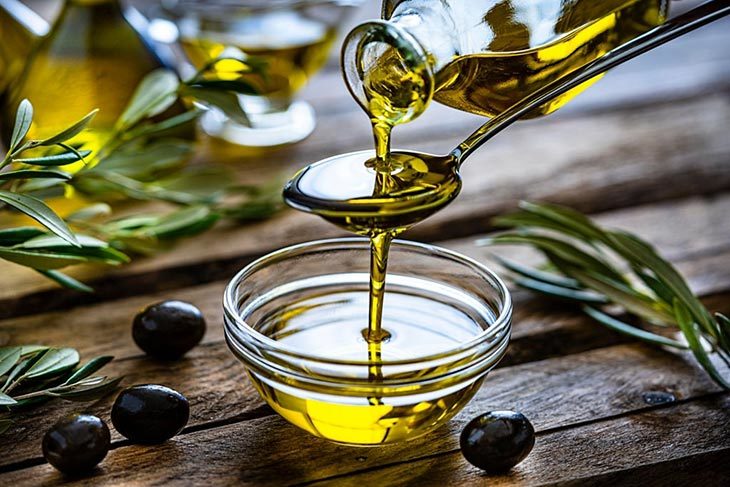 The go-to for many, olive oil is versatile and readily available. While it lacks the nutty undertones, it offers a fruity, sometimes peppery complexity. It's excellent for dressings, sautéing, and even frying.
8. Peanut Oil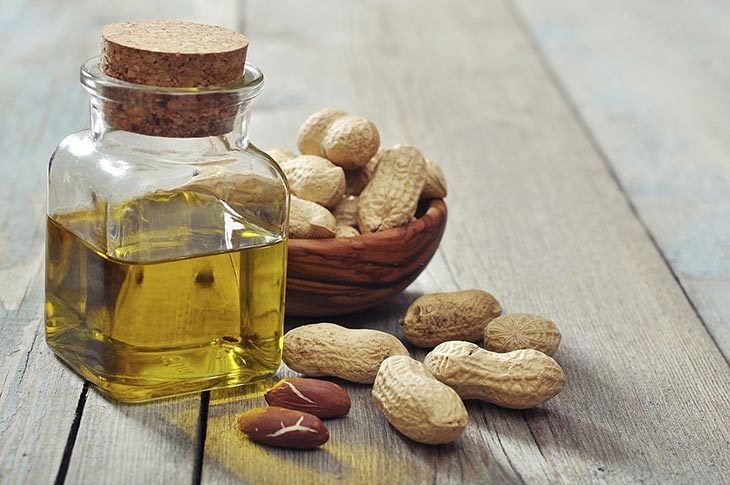 It's got a fairly neutral flavor, but with a subtle nutty undertone, making it a decent fit if you're looking to replace hazelnut oil. The high smoke point makes it ideal for frying and sautéing. However, be cautious if you or anyone consuming the dish has a peanut allergy.
---
In a nutshell, finding the right substitute for hazelnut oil boils down to more than just a straight swap. You've got to weigh factors like cooking method, flavor compatibility, nutritional value, and even potential allergies.
Whether you opt for a nutty alternative like almond or pecan oil, or go for more neutral options like olive or sunflower oil, the key is to align the substitute with your specific needs and culinary goals. Don't be afraid to get creative and maybe even mix oils to hit that perfect balance. At the end of the day, it's all about making your dish shine! I hope this substitute list for hazelnut oil helped!
More Substitute Suggestions You May Like