Hell's Kitchen Porridge Recipe – The Simplest And Tastiest Recipe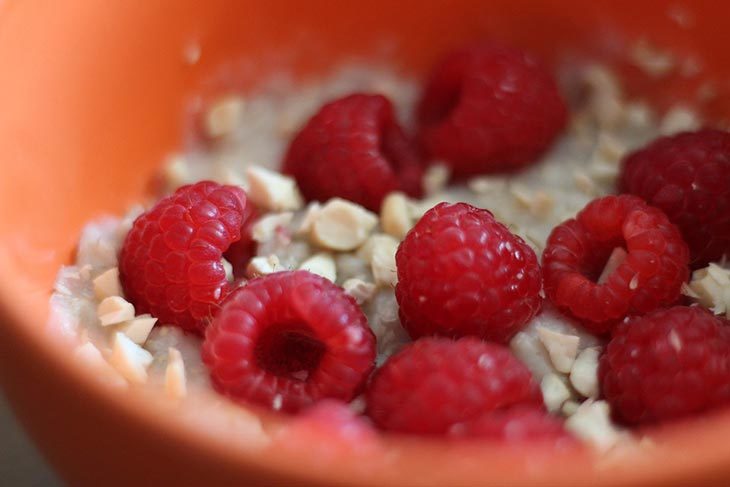 Does the same old oat porridge recipe make you get bored even if you love this healthy hot breakfast so much?
If so, why don't you try the Hell's Kitchen porridge developed by chef Mitch Omer? It is such an earthy and tasty porridge that will rock your cozy hot breakfast world!
Are you excited about this breakfast?
Let's follow our article to discover Hell's kitchen porridge recipe and get ready to make this fantastic dish at home!
Hell's Kitchen Porridge Recipe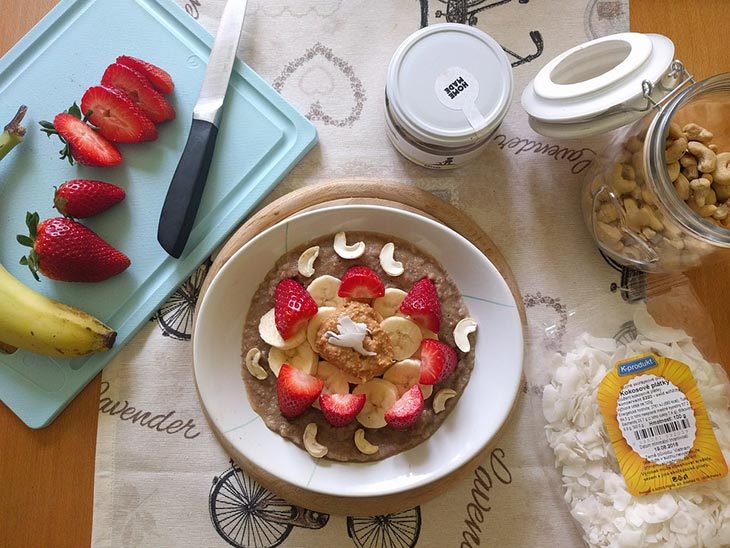 Chef Mitch Omer got the idea for this delicious breakfast dish after reading about the local Cree Indians' porridge living in America in 19th-century fur traders' journals.
In native American recipes, this comfort food is made from only rice, nuts, and berries. Mitch customized the original recipe to bring out the savory Mahnomin porridge recipe (the name " Mahnomin" is taken after northern Minnesota county.
Within a short time, this tasty porridge has ranked on the top favorable dishes in Hell's Kitchen in Minneapolis and won numerous food lovers' hearts worldwide.
So what is Mitch Omer's recipe? Let's follow the part below to discover Hell's kitchen secret porridge recipe and start to make your flavorful porridge at home.
Ingredients (For Four Servings)
1. Wild Rice
To make this Hell's kitchen porridge, you will need 4 cups of cooked wild rice – one of the healthiest rice types. The rice is not only full of antioxidants, fibers, protein but also rich in vitamins and minerals.
If you want to purchase the high-quality wild rice, you should carefully check out its label. Pick the one with organic and non-GMO labels, which means that they are not genetically modified foods and grown in a healthy environment.
You also need to check for other information, such as expiration date, period after opening, to ensure the product comes with the best quality possible.
2. Hazelnuts
The next ingredient for the Kitchen Mahnomin porridge is ½ cup of roasted, cracked hazelnuts. You can either buy the ready-to-use roasted hazelnuts or the fresh ones and roast them at home by yourself.
A tip to get the freshest nuts possible is to check their shells. The fresh nuts usually have full and heavy shells.
3. Berries
To make the Hell's kitchen porridge tastier, you will need ½ cup of dried blueberries and ¼ cup of sweetened dried cranberries.
These berries will make your dish better and bring some health benefits, like fighting urinary tract infections.
4. Pure Maple Syrup
For the wild rice porridge's condiment, you will need ¼ cup of pure maple syrup. How can you know if the maple syrup you buy in the grocery store is pure?
You can check the label to confirm that it is made of "100% pure maple syrup". If the label indicates that the product comes with maple "flavor," it is not the pure quality syrup for Hell's kitchen porridge recipe.
5. Heavy Whipping Cream
The last ingredient in the Hell's kitchen porridge recipe is 1 cup of heavy cream to add a rich and creamy flavor to your dish.
Instruction
Now, we will show you how to make great Hell's kitchen porridge in four simple steps.
Step 1: Cook The Wild Rice.
Cooking wild rice is the first step to make this porridge. You can choose to cook it right in the morning or prepare it the night before and reheat later.
So how to cook it perfectly? There might be a little difference between the traditional wild rice recipes and their variations, such as wild rice Indian recipes; however, they all share the common steps.
Step 1: Place a cup of wild rice (not soaked), 3 cups of water, and ½ tablespoon of salt in a saucepan with a lid over medium-high heat.
Step 2: Bring the mixture to a boil, turn the heat down to low and leave it to simmer for around 45 minutes.
Step 3: Drain the excess liquid, and you have the wild rice ready to use.
In case you want to save time, you can prepare the rice the night before and use the reheat risotto methods, using the oven to reheat and bring the initial taste of it back in the morning.
Step 2: Combine The Main Ingredients.
Add the hazelnuts, cranberries, blueberries, cooked wild rice, and maple syrup in a heavy nonstick saucepan (or enameled cast-iron saucepan.
Step 3: Cook The Mixture.
Stir the mixture over medium-high heat for about three minutes. Then add heavy cream and continue to stir for about two minutes.
Step 4: Serve The Hell's Kitchen Porridge.
Once you complete the steps above, ladle the porridge into bowls and serve hot. You can add more maple syrup on top for additional sweetness.
Hell's kitchen porridge recipe is so simple to follow, right? Thus, let's give it a try, and you will deeply fall in love with its flavor.
Frequently Asked Qestions
Is There Any Other Way To Make Hell's Kitchen Porridge Even Better?
Yes, of course. Based on your taste, you can customize the original recipe.
For instance, if you are allergic to hazelnuts, you can replace them with pumpkin seeds, sunflower seed kernels, or even chia seeds for a bit of crunch.
Another way to adjust the recipe is seasoning the wild rice. So how to season wild rice? The simplest option is to add coriander or pandan leaves to boost the cooked rice's smell.
What are great side dishes for Hell's kitchen porridge?
There are numerous side dishes for Hell's kitchen porridge. Some of the most common ones are
Fruits, such as oranges, strawberries
Salads
Yogurt
Wrapping Up
The world-class porridge seems so simple to make at home when following the Hell's kitchen porridge recipe above, right?
Thus, let's try out this recipe and make your own tasty breakfast dish. We ensure that you will deeply love it right after the first bite.
Lastly, thank you so much for spending your time on our article. If you still have any questions about the recipe, please leave it in your comment. It's our pleasure to help you out!