4 Great Substitutes For Hollandaise Sauce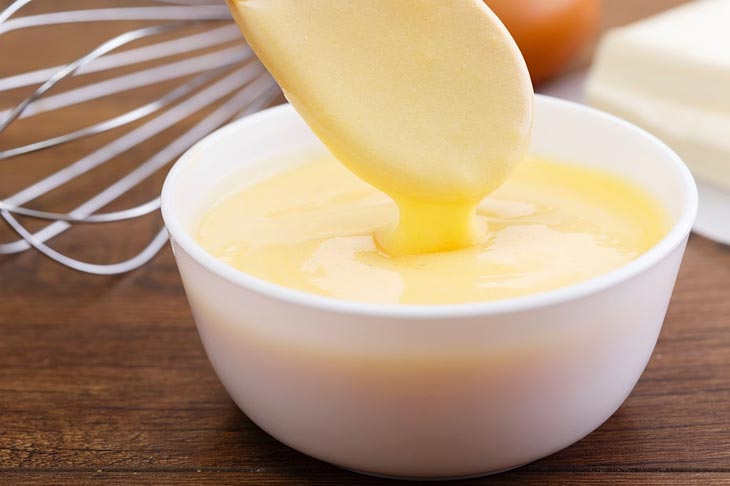 If you are a looking for a substitute for Hollandaise Sauce, then look no further!
Below you'll find four great alternatives with recipes to use in place of hollandaise sauce. Enjoy.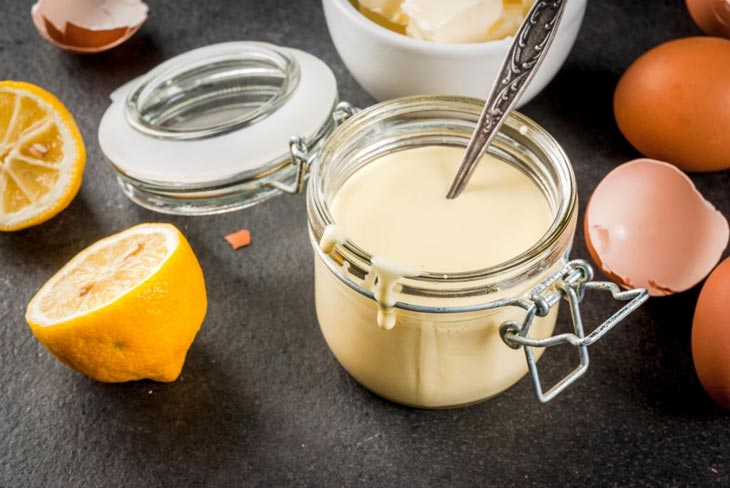 What Is Hollandaise Sauce?
Hollandaise sauce is a traditional relish in various French dishes. It derives from the Netherlands, so it has the Dutch name of Hollandaise.
The creamy texture makes this sauce soft and velvety. It features an opaque yellow and consistent thickness.
The main ingredients of this sauce are egg yolk, molten butter, pale lemon juice, pepper, and salt. The unique combination of eggs and butter, adding the sour taste of lemon, forms the tasty Hollandaise relish.
In some cases, can you make hollandaise sauce without lemon juice? Of course. A dash of white vinegar or wine will take the place of lemon juice in hollandaise sauce.
This sauce is a basic topping on egg Benedict, meat, seafood, and vegetables like asparagus or broccoli.
Recommended Hollandaise Sauce Substitutes
Take a look at the four suggestions below that are the perfect replacements for Hollandaise sauce.
1. Make Béarnaise sauce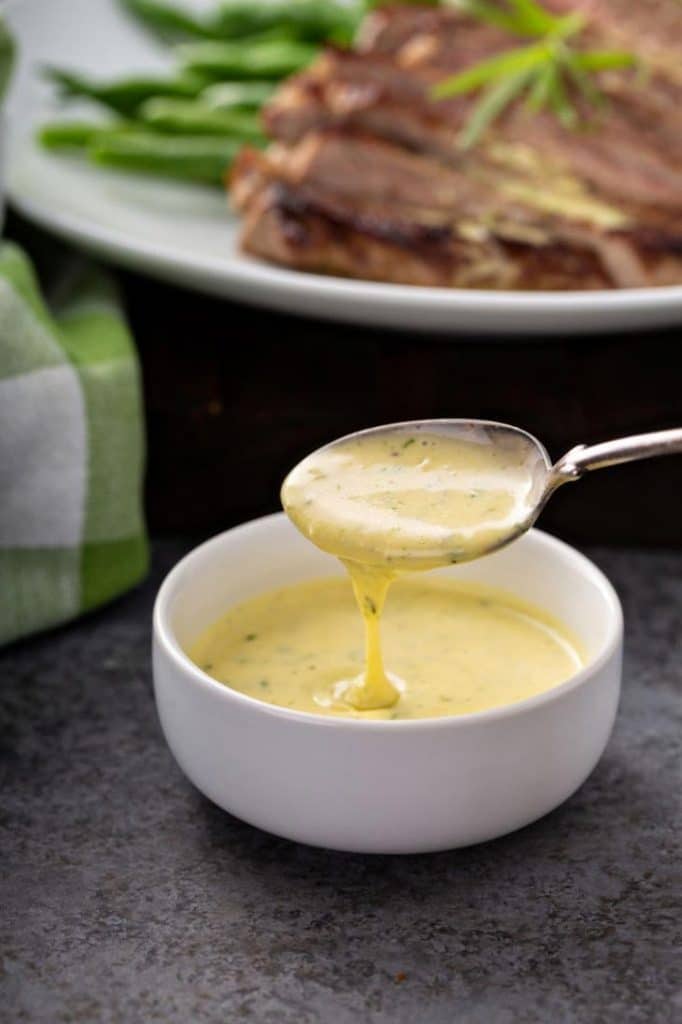 Why Use Bearnaise Instead Of Hollandaise?
Like Hollandaise, the two main ingredients of Bearnaise are egg yolk and butter. The emulsification of the two will produce a rich and creamy mixture.
Egg yolk and butter create a light yellow for this relish as the color of Hollandaise sauce. Its surface looks smooth like Hollandaise. Besides, the formula and usage of Béarnaise are also the same as this Dutch sauce.
Therefore, Bearnaise is an excellent substitute for Hollandaise sauce to make your meals more delicious.
How To Make Béarnaise Sauce
It would be best if you prepared:
Egg yolk (3 pieces)
Purified butter (200 g)
Pepper, salt, chopped tarragon and chervil (20 g)
Lemon juice (10 ml)
White vinegar (40 ml)
You can increase the amount of white vinegar if you want to replace Hollandaise sauce without lemon juice.
You heat a mixture of fresh herbs, vinegar in a double boiler and cool it first. Then, use a blender to grind this mixture, egg yolk, and condiments (pepper and salt) within 10 seconds. Finally, pour the hot melted butter slowly into this blend and stir steadily.
It would help if you enjoyed this sauce with the prepared foods, such as eggs, vegetables, cakes, or steak at breakfast or dinner.
2. Mix Avocado With Lemon Juice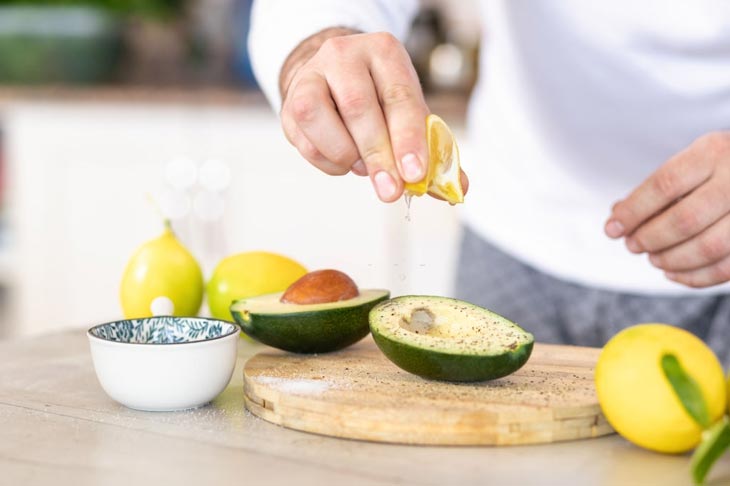 Avocado is a natural fruit that features a bright green and a nutty flavor. This fruit has a consistently buttery texture, also called butter pear. You can slice fresh avocados to create a variety of perfect recipes.
When using avocado, you are not worried about making hollandaise sauce without butter anymore.
You only have some avocados, lemons to replace this Dutch relish. The formula of this idea is simple and quick to make.
You squeeze a lemon through the flat slices of avocado to create a smooth mixture. This approach will produce a simple recipe to replace hollandaise sauce without a double boiler. Thereby, it will help you save time in your cooking.
You can enjoy it directly and easily together with fresh vegetables in a fresh salad, or serve it with different dishes. If you are seeking a substitute for healthy hollandaise sauce without eggs, this idea is the best choice for you.
3. Use Béchamel sauce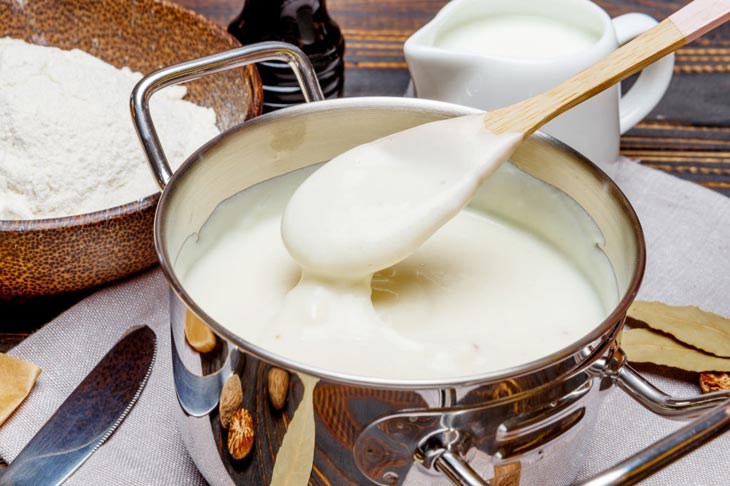 Another type of dressing for Hollandaise replacement is Béchamel. Although its ingredients are not the same as this Dutch relish, it is still an ideal hollandaise sauce alternative for your convenient and delicious meals.
What is Bechamel Sauce?
Béchamel is a sauce made from milk and a white roux. Its other names are Mother Sauce or White Sauce.
This sauce has been widely popular in France for a long time as a hollandaise sauce variations for dishes.
How To Use Béchamel Sauce
Milk, butter, and flour are the three main ingredients for a complete Béchamel sauce. Therefore, the texture of this sauce is creamy. Its taste is sweet and rich due to the combination of ingredients.
If you don't know how to make hollandaise sauce without lemon juice, here is a that is simple to make below.
You need to cook a flour and butter mixture in equal proportion.
Pour the milk into this white mixture and scatter a small amount of salt and a smidgen of nutmeg.
Heat all these food ingredients with the proper temperature in 15 minutes until the surface of this sauce is thicker.
After finishing this substitutional relish, you are confident to know how to make hollandaise sauce without lemon.
Béchamel Sauce is great for vegetables and pasta.
4. Replace With Cheese Sauce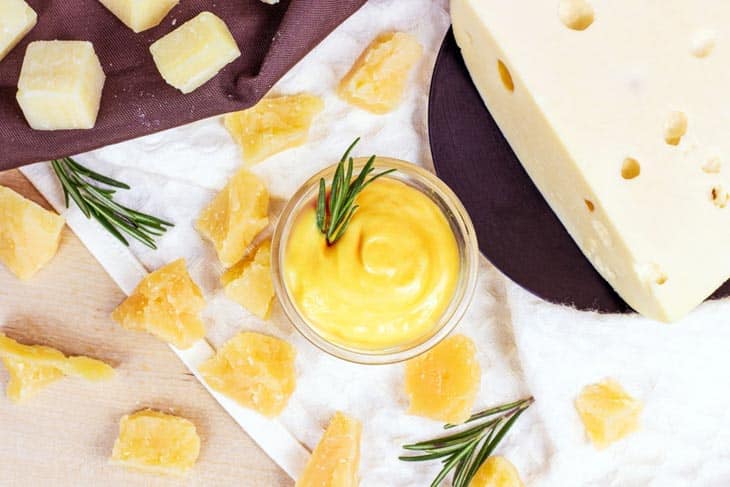 The cheese sauce is a classic relish in English cuisine. The creation of cheese relish is from the French white sauce or mother sauce.
Its ingredients are similar to Béchamel in the sense that it is without lemon juice, vinegar, or egg yolk. Thus, you can utilize it as a hollandaise sauce substitute for diversifying your meals.
The steps for making cheese sauce are relatively quick and simple. It would be best to cook the mixture of butter and flour until it is melted.
After you have a heated mixture, you pour milk in gradually and use the spoon to stir persistently to remove the lumps.
In some cases, you can use several other substitutes for your hollandaise sauce without butter in cheese relishes, such as ghee, oil, cream, or margarine.
The cheese sauce is a perfect replacement for Hollandaise.
Conclusion
Based on the four ideas mentioned above, you should be able to make a hollandaise sauce substitute for your meals. Instead of using Hollandaise sauce, you can apply some of the simple recipes above for the perfect replacement.