9 Best Honey Substitutes That Will Make You Surprised
Who says you only use sweet additives for desserts? A pinch of such things brings the game to the next level and enhances your dishes' flavor. Almost everyone who has tried honey favors it for its unique taste.
Then again, does the characteristic of "unique" means there is nothing that can be a honey replacement? That is totally wrong! There is more than one way to replicate that flavor without using it.
Let's scroll down to see some honey substitutes that may be available in your kitchen!
The Popular Honey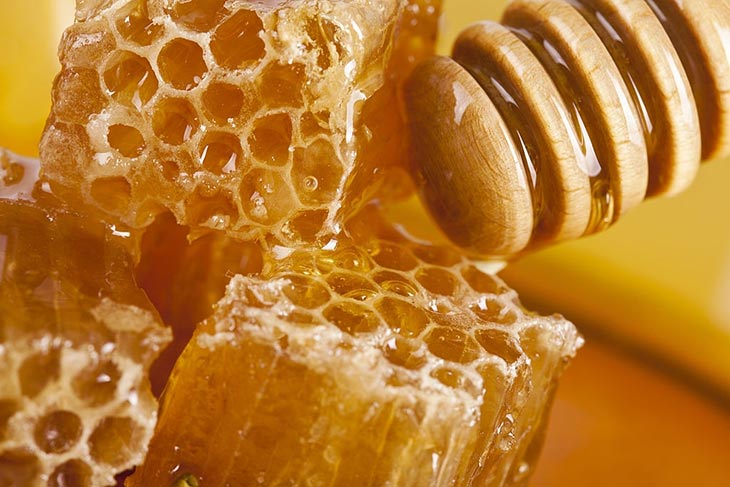 Unlike other sweeteners made from plants, this one stems from the activity of bees. This animal collects flower nectar or other insects' secretions then turns them into honey.
The creation of these sweet additives from two different bee species leads to two main different kinds of honey: made from honey bees and made from stingless bees.
Honey bees keep that ingredient in honeycombs, whereas the other kind stores it in resin or wax pots.
Honey is not only famous for its flavor but also for its medicinal benefits. Thanks to its antimicrobial properties and wound-healing effect, it has been widely used in many cuisines worldwide for decades.
People regard it as a much healthier replacement for sugar since it brings great nutritional value. However, it doesn't mean that this substance won't have similar effects on our health to sugar.
We can still experience blood sugar problems, diabetes, heart diseases, and weight gain if consuming this sweetener without control.
If you have never tried it or want to find a fix for your cookie quickly, refer to the honey alternative list below!
Best Honey Substitutes
Each of the listed products come with their own taste profile and texture. It's best to read through and understand them thoroughly so you can choose the most appropriate one!
Molasses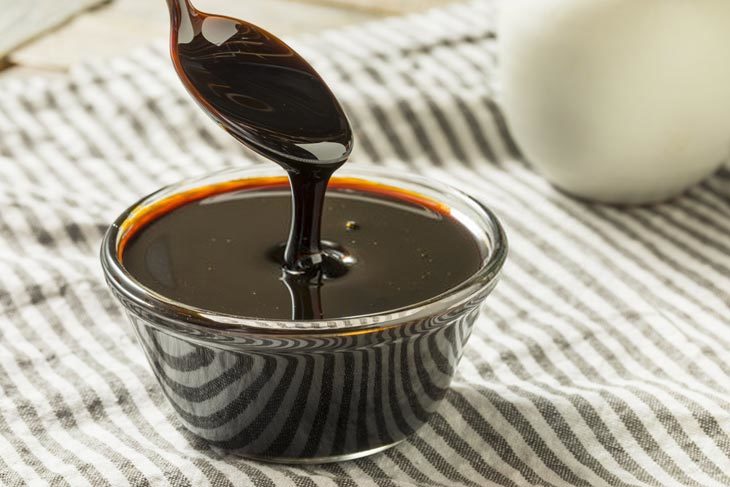 As one of the main food ingredients in distilling rum, molasses is also called black treacle in British English. This sweetener results from the refining of sugar beets or sugar cane.
The amount of sugar, the extraction method, and the plant's age determine each molasses species.
You can get how sweet it is depending on its color. Among the many types of molasses, the light and or dark ones, which have 65 and 60 percent sucrose, respectively, are the most suitable honey substitute.
They are the sweetest yet not as strong as blackstrap molasses, mostly used in recipes rather than syrups.
Molasses often take part in baked goods recipes, such as muffins, gingerbread cookies and snaps, cake, biscuits, and loaves of bread.
It carries a lot of minerals and vitamins. And though we don't recommend you use blackstrap ones as syrups, it is rich in iron!
This ingredient has a similar texture to honey, but with a deeper and smokier flavor. To replace the latter in any recipe, you just need to measure out the same ratio of molasses.
Maple Syrup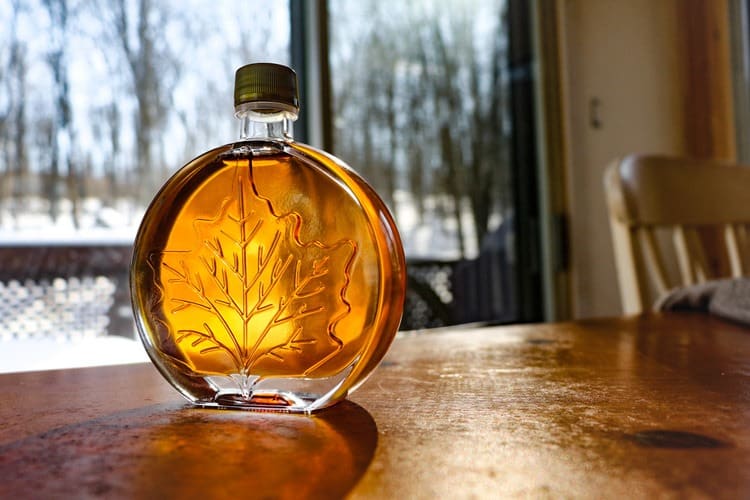 Maple syrup is a famous product of Canada and Vermont. For years, this product of Western cuisine has conquered many US kitchens as an indispensable part of waffles and pancakes.
Thanks to the strict rule of Vermont's inspectors, false advertising of this syrup can lead to fines. Still, be aware of the label so you can avoid those syrup cocktails that contain chemical flavors that are high in fructose.
Not only categorized into two Grades of A and B, but the Grade A is also even further split into Light, Medium, to Dark Amber for better usage.
Grade A is the most suitable for cooking and baking between the two main categories.
There is nothing better than maple syrup substitute for honey. This vegan substitute for honey shares a texture that is quite similar to honey but with a more neutral flavor.
You can use the same ratio as you would use with honey in your recipe.
Agave Nectar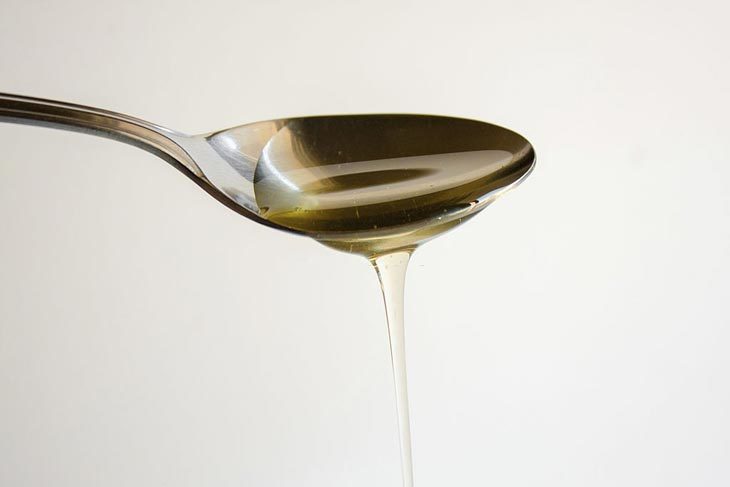 This additive has the same origin as tequila, which is the cactus species of Agave, Tequilana, and Salmiana!
When the plant reaches its 7- to 14-year-old age, people will extract the juice from the agave's core (which is called pina) after cutting off its leaves. Then, they filter and heat that juice and break it into sugar.
If the producers use greater filtration with less heat during the process, they get light nectars, whereas the opposite creates darker ones.
The light variant is less strong than the other one, and it won't overpower other ingredients in the recipes of baked goods, beverages, and fruits. But if you're looking for syrups to put on waffles and pancakes, choose the dark variant instead!
Though it is sweeter, it is good for people with diabetes since it comes with a smaller glycemic index, which won't harm one's blood sugar. You can easily purchase it in any grocery store or online.
Because this substance is sweeter and it browns much faster, don't forget the two following notes:
Reduce 25 to 30% of agave nectar compared to honey in your recipes.
Use a lower temperature to avoid bad browning.
Corn Syrup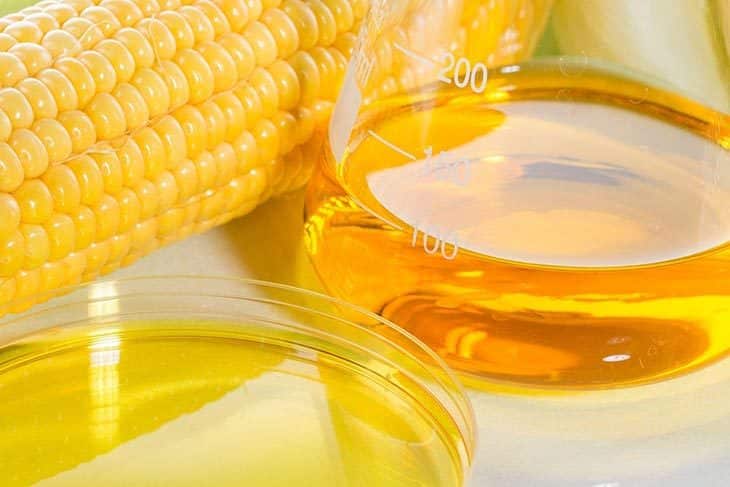 Corn syrup is not only a sweetener but also a thickener that can add volume, soften texture, enhance flavor, and prevent sugar's crystallization.
It can further act as a humectant that can maintain the freshness of any food. How amazing it is though it is only a creation of corn's starch!
If you're wondering, "can I use corn syrup instead of honey?" the answer is "absolutely yes". You can go for the light version with the same amount as you would use the honey!
Barley Malt Syrup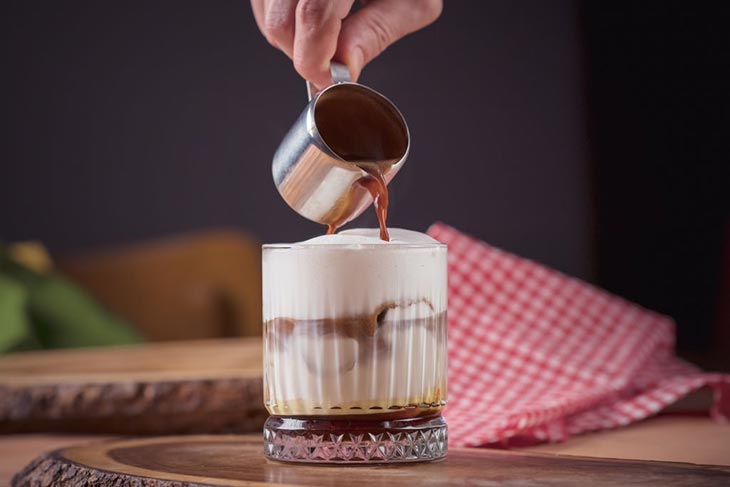 After soaking and sprouting barley, people come up with a syrup called barley malt that is commonly known as a substitution of molasses.
It has a malty flavor and a dark brown color. The texture of real barley malt syrup should be sticky and thick.
Besides the liquid form, it also comes in the powder form that you can use as a honey substitute in bread together with other substitutions to lend a malt taste.
Unlike other types in this list, this substance can even support you in brewing beverages at home!
About its taste profile, you can refer to it as malted milkshakes. It has only half the sweetness of refined table sugar but is high in beneficial nutrients.
Still, please don't take too much advantage of this one since it contains high maltose.
Golden Syrup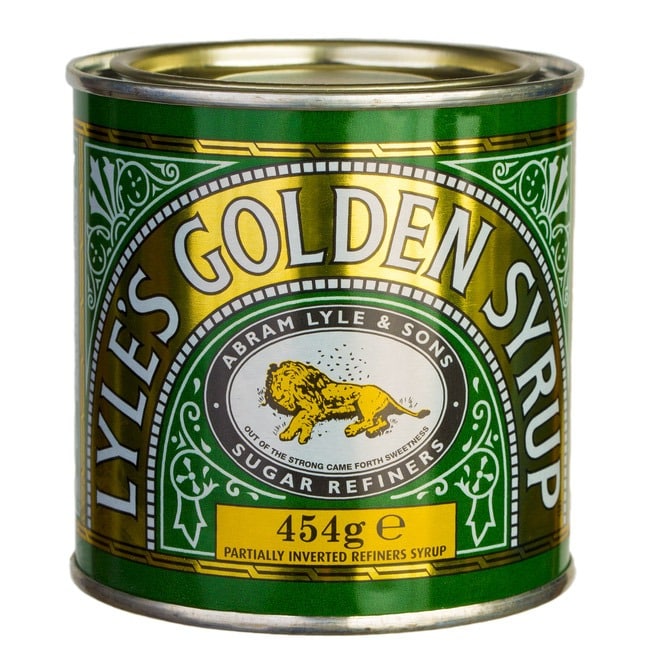 This type has the same origin as molasses but is slightly different in the production process, making it distinctive in color and flavor to light or dark molasses.
Besides refining sugar beets or sugarcane, people often use acid to treat sugar solutions to make golden syrup.
It is a perfect candidate on this list that is cheaper and available everywhere! Moreover, it's super easy to replace honey since you just need to swap the same amount!
Coconut Syrup Or Nectar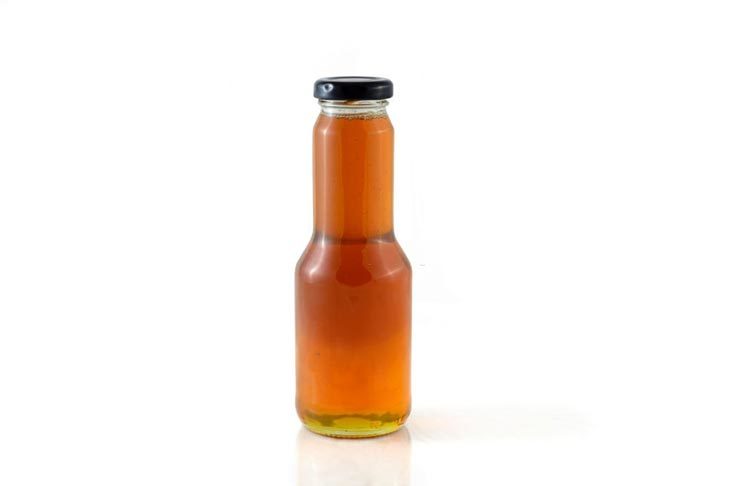 This syrup is a product from the raw nectar in the blossoms of palm flowers. After collecting that sweet nectar and storing it in containers made of bamboo, farmers place them under evaporation until they get the desired consistency.
For your information, if farmers carry on this process further, they get coconut sugar.
It's all because of the minimal producing process that this syrup is quite healthy for us. It contains vitamins C and B, 17 different amino acids, and minerals.
People with cholesterol-related issues and diabetes often use this as an alternative to things like honey.
Furthermore, this sweetener brings about a longer full effect while still providing us energy and can help us lose weight!
Do you think that this additive will taste just like coconut? Surprisingly, it's not! Its unique sweetness with a little bit of an earthy sense can easily replace any other sweetener.
Date Paste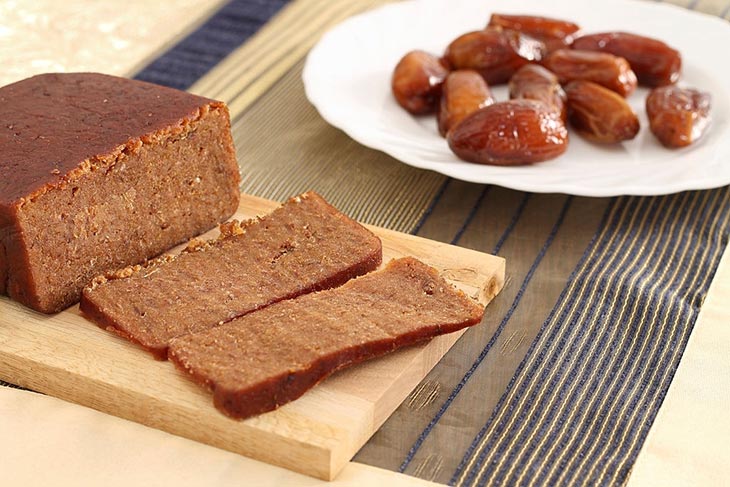 If you are still wondering, "what is a good substitute for honey?" although you have read this far, then date paste won't disappoint you.
Produced from the candy of Mother Nature, this sweet additive has a great nutritional value of iron and calcium.
The most distinctive feature between this one and honey is their textures. While the former shows a chunkier consistency, the latter is truly a syrup kind of thing.
Yet, this minor difference can't change the game. The most important fact is that it is both easy to buy, make, and store! You can find it in any shop out there.
If not, the making process is never easier with you combining pitted Medjool date with water using your food processor!
If your recipe calls for one tablespoon of honey, substitute that with two tablespoons of date paste!
Sugar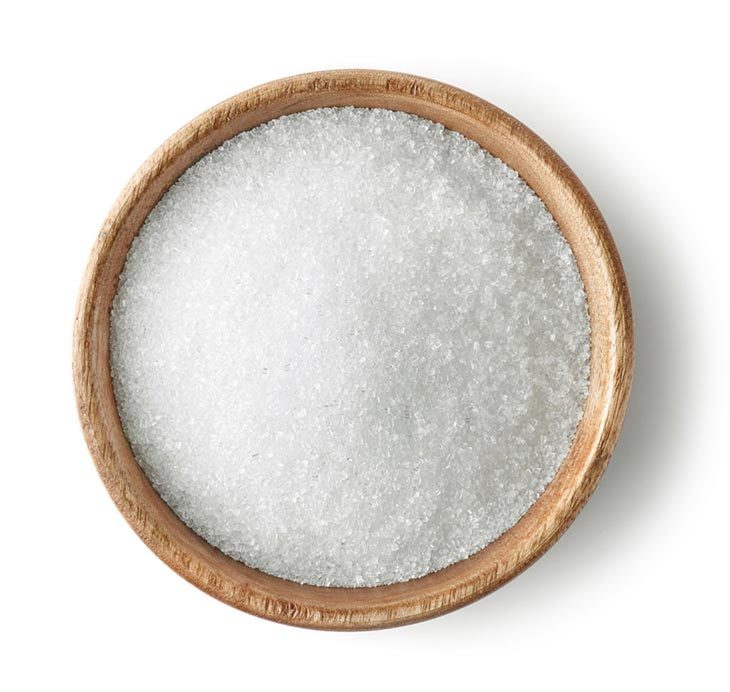 They are all sweeteners; why don't you substitute sugar for honey? Though this might seem simple and too obvious, it does work!
Oftentimes, we only see the other way around, so this section must be confusing to you. But you should also know that sugar can provide your cookies with a better texture! It is also a wise substitute for honey in salad dressing and sauces.
If you're determined to use this, we recommend brown sugar. The ratio should be the same, but you should add slightly more brown sugar than honey.
Frequently Asked Questions
What Is A Healthy Substitute For Honey?
Without a doubt, date paste deserves to be a candidate for this position. All the mentioned alternatives still have drawbacks that draw them from being the healthiest. But this is not the case for date paste.
The producing process is so minimal, helping it retain its nutritional value. The iron and micronutrients it contains can surely help our body function better.
What Can I Substitute For Honey In Baking?
Though sugar might be the wisest option here as it brings better texture in baking, it comes with health-related problems.
Then, can corn syrup be substituted for honey in baking? Well, yes. The light version of corn syrup can help us avoid sugar's drawbacks above.
Similarly, you can substitute molasses for honey in this case since it has quite the same texture. But once again, it can trigger dietary complications.
Therefore, we suggest one much healthier candidate, which is date paste. This one might not bring the desired texture but a charming caramel taste that you can find in honey.
What Can I Substitute For Honey In Bread?
Honey substitute in bread calls for maple syrup. Nevertheless, remember that this syrup has a less sweet taste profile. You need to adjust its amount and reduce the water for the best effect.
What Can I Substitute For Honey In Tea?
The healthier characteristics of Agave nectar have helped it become a proper substitute for honey in tea.
For those with a sweet tooth, drinking tea with honey is a two-edged knife since adding too much might result in intaking too many calories.
But now, you can ease your mind knowing adding more agave nectar won't increase that number, as it has a lower glycemic index!
Besides all the mentioned substitutions, you can also use a syrup made from brown rice to put into your coffee or tea. This substance will only enhance the drink's flavor because its taste is only slightly milder.
What Is A Vegan Substitute For Honey?
What's a good substitute for honey in this case? Many of the above alternatives can do so as they are mostly made from plants.
However, our top option goes to maple syrup. Its availability, proven quality, and texture are what back up this statement.
Among maple syrup, there are some potential candidates, such as agave nectar, barley malt syrup, date paste, yacon root syrup, and brown rice syrup. Most of the time, vegan alternatives won't alter your dish's taste!
Conclusion
There are so much more honey substitutes than what we have listed. But the ones above are the most famous options so far. They can enhance the flavor and better your health with their beneficial features.
Besides, the article even explains which dishes they are most suitable for, assisting you in making the most out of them!
Regardless of the option you choose, remember to add them little by little and adjust the taste to your preferences. That is the best recipe of all time!