How Long Do Brownies Last? Signs Of Spoilage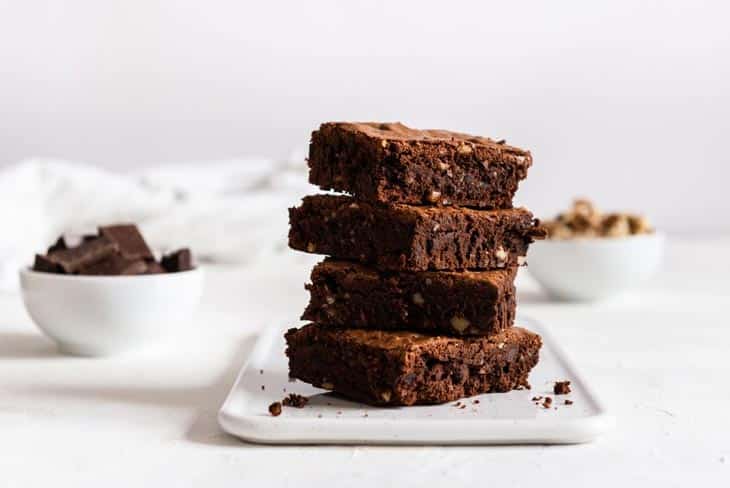 Have you ever fallen into the guilty feeling when having to throw away your favorite batch of brownies just because of your absent-minded habit of not storing them properly?
How many times did you promise yourself not to waste those delectable dishes again but fail to do so?
If you find yourself among those examples, this article with the guide on how long do brownies last is all you need to wipe the problems away quickly.
Keep reading to understand your delicious brownies and their proper storage better.
What Are Brownies?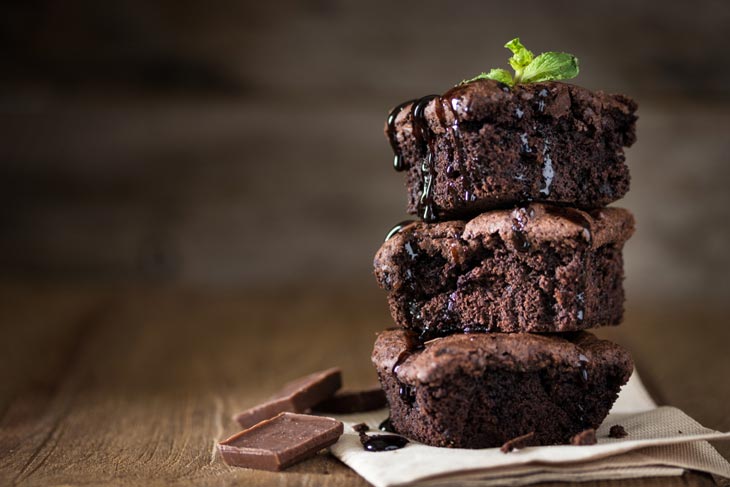 Brownies are an American chocolate dessert coming in square or rectangle shapes. They made their first appearance at the end of the nineteenth century and became widespread in the first half of the twentieth century.
Normally they are made with flour, oil, powdered sugar, eggs, and chocolate. They may also include nuts, icing, cheese, chocolate chips, or other ingredients.
How Long Do Brownies Last?
How long do homemade brownies last? How long do brownies stay good? There are various kinds of brownies available on the market.
Hence, we have various answers to these questions. Not to mention, the storage methods also play a vital role in the maintenance results.
However, brownies would normally have the best taste from 3-4 days at room temperature. Some bakeries can use preservatives to extend the life of their products.
Now that you've received a general answer, it's time to get down to business!
In The Fridge
How long do brownies last in the fridge? Your brownies can last up to one week if they receive proper maintenance.
Specifically, they need to be wrapped carefully with cling wrap or placed in an airtight container and then immediately put into the fridge.
You have to make sure that no air can approach your brownies since the starches can easily crystallize at freezing temperatures, resulting in a decrease in the quality of your dish.
A small tip for you, you should defrost your chocolate dessert at room temperature before serving so that they can have enough time to regain their initial tasty and creamy texture.
Also, once you put it out of the fridge, it is much better to consume it all once!
In The Freezer
How long do brownies last in freezer? Putting your brownies in the freezer might substantially extend their life expectancy up to 6 months.
After this time, the dish is still edible. However, the quality, as well as the texture, will never be like before.
Whether you store them in whole or smaller pieces, remember to cover them all securely in plastic wrap (for individual brownies), storage containers, or freezer bags to prevent freezer burn brownies.
To attain the optimal results, along with cling film, consider using parchment paper under your dessert or extra layers of foil.
With these wonderful preparations, your chocolate cakes will have much longer preservation while maintaining great taste without ending up with freezer burn brownies.
To consume, you also need to defrost them in advance. Once you take them out of the freezer, you will not be able to put them in again. Or else, it will deteriorate at once.
At Room Temperature
How long do brownies last at room temperature? As mentioned above, freshly baked brownies can stay at their best conditions for up to 4 days with proper preservation.
For store-bought brownie mix, 18 months are their lifespan.
Brownies can dry out rapidly if they expose directly to the air. So, it would be best to leave your brownies in plastic wrap, Ziploc bags, or airtight containers.
Although those wraps do not always extend the average shelf life of brownies, they certainly improve the quality of these sweets.
Just to remind you, never consume brownies that have been out for more than 4 days. Eating them after this period of time can lead to serious health problems, especially with your stomach.
Here is the brownies shelf life:
| | |
| --- | --- |
| Types Of Preservation | Expected Lifespan |
| Room temperature | 3-4 days (home cook)18 months (store-bought brownies) |
| In the fridge | 5-7 days |
| In the freezer | 4-6 months |
How To Tell If Brownies Go Bad
For those who are questioning, Do brownies go bad?, the answer is yes.
Eating spoiled brownies is the worst thing to do with your body that can lead to food poisoning, so read on to find out the signs of spoilage to avoid.
Appearance
The most recognizable sign indicating spoiled brownies is their appearance. A perfect one will have a rich and thick texture.
If you find your moist brownies are getting dry and crumbling into pieces, it's time to get rid of the entire batch. Do the same thing when you notice any change in the color.
In case you keep them in the fridge, carefully check for the presence of any white spots or ice particles. They are a telltale sign of freezer burn brownies.
Having this sign means that your favorite dessert has completely lost its flavor. You will have no choice but to throw it away.
Smell
Fresh brownies come with a sweet and captivating smell. Meanwhile, the spoiled ones exude a strange and revolting scent. If your cakes have this sign, don't hesitate to let them go immediately.
Flavor
The flavor of brownies is the last sign to tell you whether your brownies have gone bad or not. If they have a bad taste or any strange flavor, spill it out and send them to the garbage!
Tips To Store Brownies Better
Don't Cut Them Into Smaller Pieces
Keeping your cakes in their initial shapes will help them receive better preservation. Why? Because when you cut brownies into smaller pieces, more parts of them will be exposed directly to the air.
As a result, they will dry out swiftly and lose their moist textures. Trust me; you would never want a dry dessert for your family for sure!
Use A Wrap
The key point in deciding the lifespan of your brownies is to isolate them well from the air. Needless to say, wrapping them with cling film is the best way to keep batches of brownies fresh all the time.
The tighter your wrap, the better preservation your brownies receive.
However, if your kitchen runs out of cling film, you can substitute it with an airtight container, which is also a good option. Aluminum foil is also a possibility.
Add A Slice Of Bread
This old trick simply never goes out of date. If you intend to store the bunch of brownies in containers for later use, add a slice of bread inside.
You can keep brownies fresh and soft, thanks to the moisture content in the bread. Don't forget to replace the slice right away if it has dried out.
Cover With Chocolate
You need to prepare a bowl of melted chocolate in advance. Then, soak your brownies into it to create a complete chocolate coating.
Not only does this method maintain the quality of your dish, but it also creates a new delicious cover outside.
The chocolate covering will act as a protective layer, shielding the brownies from the environment.
As a result, the flavor of the brownies will be preserved perfectly, and they will remain soft and moist as previously.
Frequently Asked Questions (FAQs)
Q: Do You Have To Refrigerate Brownies?
A: Generally, you can choose between storing your brownies in the fridge and the pantry. However, those with light and soft textures seem to be more suitable with room temperature storage.
Dense brownies, on the other hand, are much preferred stored in the fridge. Based on the ingredients contained in your brownies, you would have appropriate maintenance.
Q: Can You Freeze Brownies?
A: Freezing is the best option if you want to save your brownies for later usage. Brownies may last up to 6 months in the freezer without losing much of their qualities and flavors. When it comes to defrosting frozen brownies, the fridge is your best bet.
Q: Can You Eat Expired Brownies?
A: In fact, it is not easy to tell whether your brownies are out of date or not. Because the date appearing on the label only shows the best time for usage, not the real expiration time.
For that reason, it may be safe to consume brownies that have expired for a few days.
However, you still need to check all the signs I've listed to make sure that they are edible. Don't risk eating them just because you are too hungry. You don't want to see yourself ending up appearing at the hospital, trust me.
Conclusion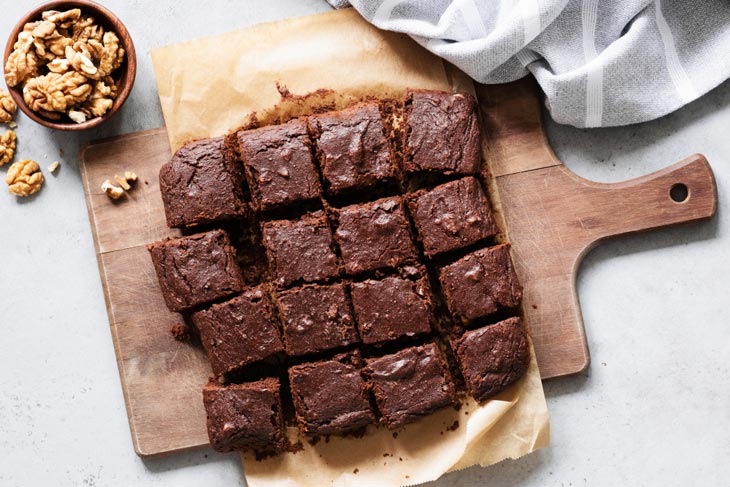 I hope the question "How long do brownies last" will no longer be a tough puzzle for you. With specific storage, we will receive a different lifespan.
All you need to do is to follow the guidelines and cooking tips we mentioned above to attain the best preservation. Now, feel free to try new recipes for brownies without worrying about their quality.
What do you think about this topic? Leave us a comment in the section below!