How Long Do Cashews Last?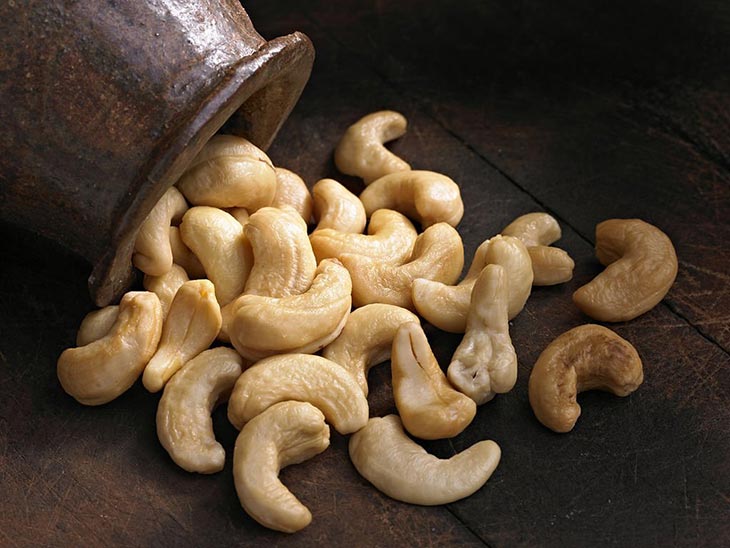 If you wonder how long cashews last, then read down to learn all about cashews and more!
How Long Do Cashews Last?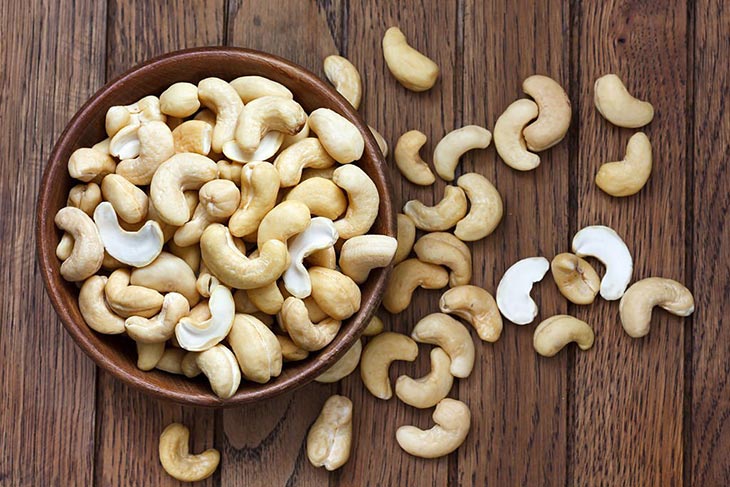 Cashew nuts can last around one year in the refrigerator and about half of a year at room temperature in pantries.
How Long Do These Nuts Last?
Carefully check the best-by date on the pack before opening and before using.
If you pick a pack of roasted cashews, they will stay fresh around 2-4 weeks in your pantry and around 6-9 months in your refrigerator, and up to 12 months in a freezer.
For raw cashew nuts, they can stay fresh for one month in a pantry, around five months in a refrigerator, and approximately 12 months in a freezer. 
If the cashews are unshelled they may last in the pantry for one year.
How To Know If Your Cashews Start Going Bad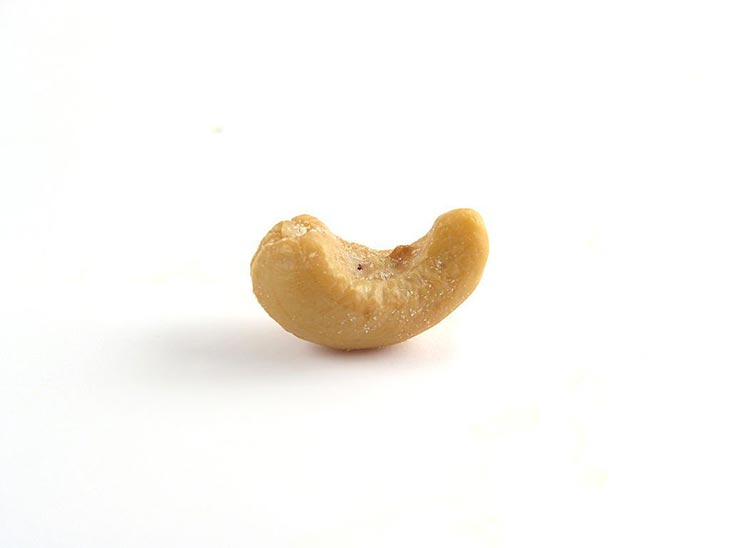 Appearance
Before you eat your nuts, take a close look at these cashews.
If they have shown some signs of mildewed or have changed color, you should throw them away.
In addition, if your nuts have started to shrink up and turn dark, then they shouldn't be eaten any longer.
You should also never try moldy cashews with some signs of organic growth or a few unusual black spots on cashews.
Smell
Cashew nuts deliver a somewhat buttery scent.
Once these cashews start getting some uncomfortably sour smell, they will not belong to the acceptable group to consume anymore.
Touch
Fresh cashew nuts are quite hard and crunchy to touch. When you cut up your nuts, and you don't feel any struggle with the knife, and they flake softly, it means they are bad.
Moreover, if you find the cashews feeling oil or sweaty, you shouldn't keep them anymore.
Taste
Cashews have a wonderful buttery flavor. Yet, if you try your cashew nuts, and they taste bad, they are no longer fresh to use.
How To Store Cashews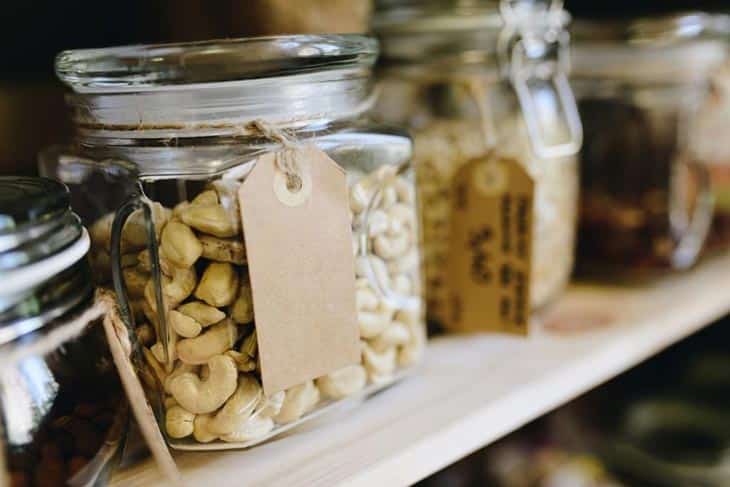 Use The Freezer
Freezers are an excellent option for storage if you want your cashews to last a long time. Freezing nuts reduces the risk of mildew contamination, which helps to extend these products' freshness. 
You may freeze unopened and opened packages. In case the cashews are covered, you might put them in your freezer as they're.
Nevertheless, if you've already uncovered the package, let them in some airtight storage instead.
In case you intend to purchase cashew nuts in bulk, it's suggested that you should take out enough nuts to eat for one or two weeks, then set the rest in your freezer until needed.
This way, you will avoid the odds of the entire bag of cashews going bad.
Use The Fridge
Cashews in the fridge can last around one month easily if stored in an airtight container.
Nevertheless, if you notice any organic growth or mold on cashews or this container, it's time to let throw them out.
Use The Pantry
Storing these nuts in pantries will decrease their shelf life faster than in a refrigerator, yet it's a wise option if you need to grab your cashew nuts quickly.
It would be best if you kept them in air-tight containers in a dry and cool place.