How Long Do Chia Seeds Last?
Chia seeds have become a wildly popular organic product thanks to their nutritious and healthy minerals. These tiny seeds have been incorporated into a variety of dishes to boost their nutritional value.
Chia seeds can be added to smoothies, baked goods, or sprinkled on top of salads and bowls to incorporate more nutrients into your diet.
The question is, how long do chia seeds last? Find out below!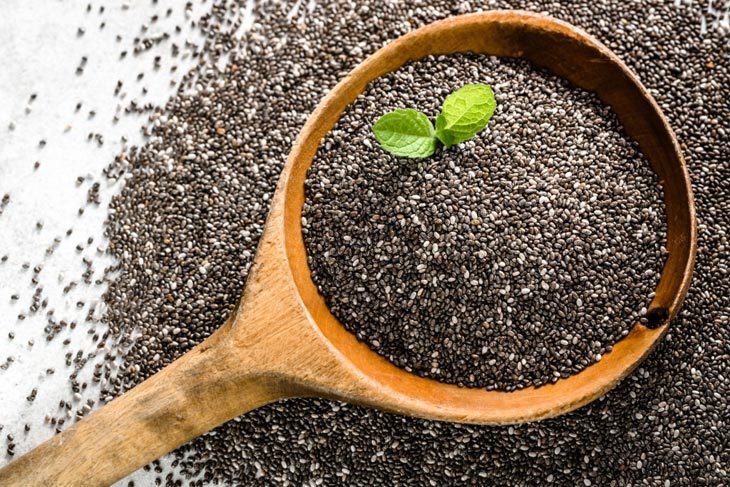 What Does a Chia Seed Taste Like?
Chia seeds have a mild, nutty flavor that is not overwhelming. When eaten on their own, they have a crunchy texture. They are often added to dishes as a texture enhancer or for their nutrition, rather than their flavor.
People like the taste of chia seeds, but some people find them to be a bit bland. When added to other dishes, such as smoothies or baked goods, the chia seeds' flavor is often masked by the other ingredients.
Do Chia Seeds Go Bad?
Chia seeds can last for several years if stored properly. It is recommended to keep them in an airtight container in a cool, dry place away from direct sunlight.
Chia seeds are sensitive to moisture, so it's important to keep them away from sources of humidity. If stored properly, chia seeds should remain fresh for many years.
How Long Do Chia Seeds Last?
However, it's important to note that the shelf life of chia seeds can vary depending on how they were processed and packaged. If the seeds were not properly dried or were exposed to moisture during packaging, they may go bad more quickly. It's a good idea to check the expiration date on the package, and to discard any chia seeds that have an off smell
Like any other organic food, this seed cannot last longer use time – the best by date on the label. The expiry dates are not the best by date. Don't be confused it.
However, depending on how you store them, the seeds can stay longer or shorter than their actual lifespan.
Here, we divide them into three food categories. Each kind will have a different shelf life when stored at room temperature or low temperature.
When storing chia seeds such as raw chia seeds or chia flour, you should place them in an airtight container such as a Mason jar rather than putting them in their original packaging.
This action helps prevent air from coming into the seeds, making them ill faster. Because occasionally the original packaging is ripped and leads to air-leakage.
If you use this method to store the seeds, they are expected to last for up to 2 years, under the condition that your pantry stays clean always, and you close the container tightly after every take.
For a longer period of storing chia seeds, put the container in the freezer. With the freezing method, it can last for up to 4 years without being malfunctioned.
How To Tell If Chia Seeds Are Spoiled?
Take your chia seeds and check them now, here are the signs of chia go rancid or mold:
1. Bitter Taste
Normal one will have a neutral taste. However, on the off chance, it tastes seems to be bitter, it indicates that those can no longer be used.
2. Mold
As we have stated before, it's important to store chia seeds in an airtight container. We highly recommend the Mason jar (glass jars) instead of a plastic storage container. Once humidity gets into the mason jar, mold will eventually come in a few days.
If you find mold in the jar, it's best to stop consuming those, as they have already been infected.
3. Oil Extract
Chia seeds develop their oil, so basically, that's one reason that can make them go rancid. The oil will keep coming out more if you put the chia seeds in the box for too long without using it.
If you don't use them, the oil base will extract more frequently, making the seeds binding and clumping together. In this case, you should also dispose of the whole jar for food safety.