Are you a fan of grapefruits? This citrus fruit is a popular choice for breakfast or a midday snack. Grapefruits are packed with vitamins and minerals, and their tangy flavor is loved by many.
But have you ever wondered how long grapefruits last in the fridge? It's important to know how long your fruit can be stored to prevent wasting them. In this blog post, we'll go over everything you need to know about storing grapefruits in the fridge, including how long they last and some tips to extend their shelf life.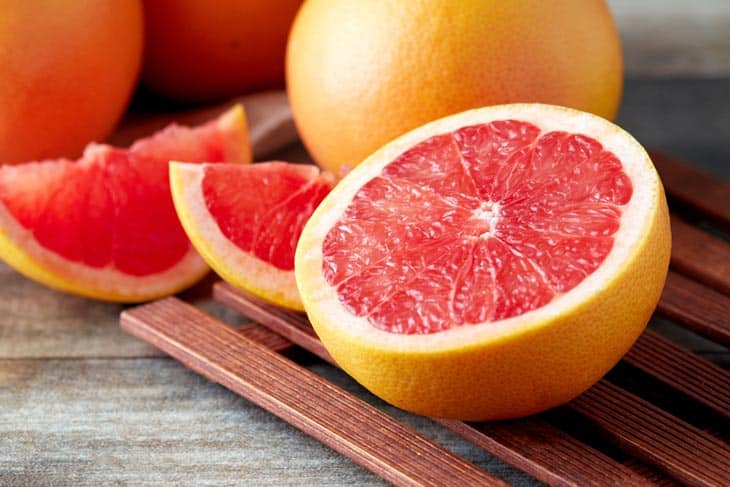 How Long Do Grapefruits Last in the Fridge?
Grapefruits can last up to two to three weeks in the fridge, depending on how ripe they are when you buy them and how you store them. If the grapefruits are unripe, they can last up to three weeks in the fridge. But if they are already ripe, they may only last up to a week or so. It's essential to check your grapefruits regularly and use them before they go bad.
Tips for storing grapefruits in the fridge:
Keep them in a cool and dry place
Grapefruits should be stored in a cool and dry place, like the fridge crisper drawer. The crisper drawer in your fridge is designed to provide a controlled environment that helps to keep fruits and vegetables fresh for longer.
Store them in a plastic bag or container
Grapefruits can be stored in a plastic bag or container to help prevent them from drying out. Make sure to remove any excess air from the bag or container before sealing it. This will help to create a humid environment that helps to keep the grapefruits fresh.
Don't wash them before storing
It's essential not to wash grapefruits before storing them in the fridge. Washing them before storing can cause excess moisture, which can lead to mold growth and spoilage. You should only wash the grapefruits right before you plan to use them.
Use them before they go bad
Finally, it's essential to use your grapefruits before they go bad. If you notice any signs of spoilage, such as mold or a bad smell, it's best to discard them. When you're ready to use your grapefruits, make sure to wash them thoroughly before cutting or peeling.
By following these tips, you can extend the shelf life of your grapefruits and enjoy them for longer. Remember to always check your grapefruits regularly and use them before they go bad.
Related Questions
Here are some frequently asked questions to help you explore fun facts and tips such as how to thaw frozen grapefruits, right picking methods, etc. Keep reading!
Do Grapefruits Need To Be Refrigerated?
No is our fast response. It's acceptable to keep grapefruits on the counter. So, how long do grapefruits last on the counter? They only have a limited shelf life of around a week.
Use the refrigerator if you need extra time to eat when you're free.
What Color Should Grapefruit Be?
What to look for when buying grapefruit?
Grapefruits come in three colors: white, pink, and red. When a grapefruit is ripe, its hue will somewhat turn crimson.
The greater the taste, the deeper the hue. Choose plump grapefruits with silky, thin skin.
Does Grapefruit Juice Go Bad?
Grapefruit juice may be kept refrigerated continuously and last for around 7 to 10 days after opening. You may freeze opened grapefruit juice to increase its shelf life even further.
To do so, freeze grapefruit juice in an airtight container, leaving at least 0.5 inch of space headroom at the top because the juice expands when frozen.
How To Thaw Grapefruit?
Below are two techniques for thawing your frozen grapefruits:
To defrost your grapefruit overnight, place it in a closed container that will capture the moisture it creates while it thaws in the fridge. The grapefruit will gradually warm up in the fridge, reducing the cold.
For counter use, thaw the grapefruit at room temp. In that case, the fruit will warm up faster, and you'll be able to consume it right away.