Raspberries are a delicious fruit that many people enjoy during the summer. But, like all fruits, they have a limited shelf life. If you've ever wondered how long raspberries last, you're not alone.
Below, we'll elaborate on the factors that affect their shelf life and share tips on how to keep raspberries fresh for as long as possible.
Learn all about how long raspberries last as well how to store them in your refrigerator or freezer, so you can enjoy these berries for even longer. If you want to make the most of your raspberry purchase, keep reading!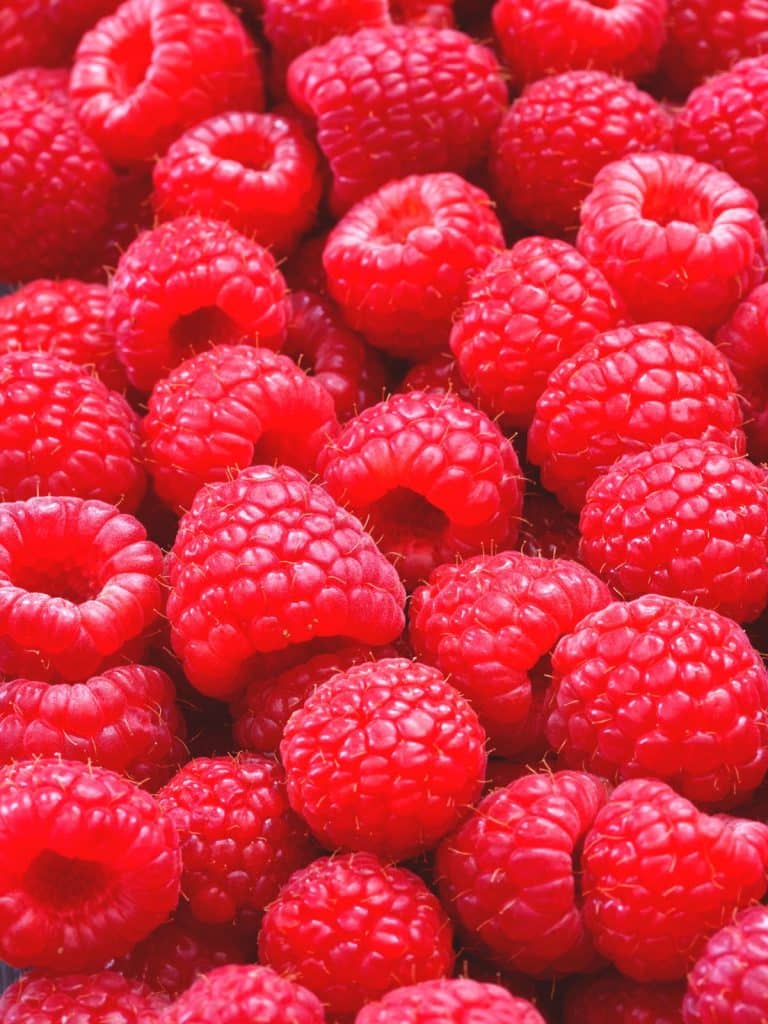 How Long Do Raspberries Last?
Raspberries are good to use within one day when kept at room temperature, 2-3 days in the fridge, and 6-12 months when frozen.
Scroll down to learn more about each method and see which is the best way for you to store raspberries.
How To Store Raspberries In The Right Way?
Besides knowing how long raspberries last, it is necessary for you to keep your raspberries properly. You can refrigerate raspberries or freeze them.
1. Storing Raspberries In A Refrigerator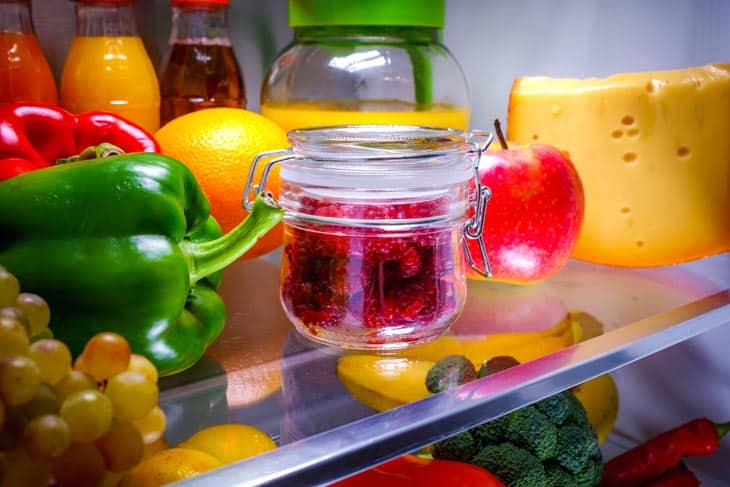 Store Unwashed
Raspberries are better kept unwashed, so they don't rot quicker. When moisture is added to the berries, it makes them go bad faster.
Wash Them Before You Use Or When Necessary
Only wash the berries right before you want to use them because they will rot if you wash them and don't eat them right away.
Place In A Well-Ventilated Container
When storing raspberries, they should be stored in a container with holes to allow them to breathe.
Put Them In A Fridge As Soon As Possible
After you buy raspberries, you should put them in the refrigerator as soon as possible. Even a few hours out of the fridge can make them taste, look, and last less.
Remove Damaged Raspberries
Remove any rotten raspberries first. Discard any bad fruits that have been damaged, are extremely soft, or have been crushed.
2. Storing Them In The Freezer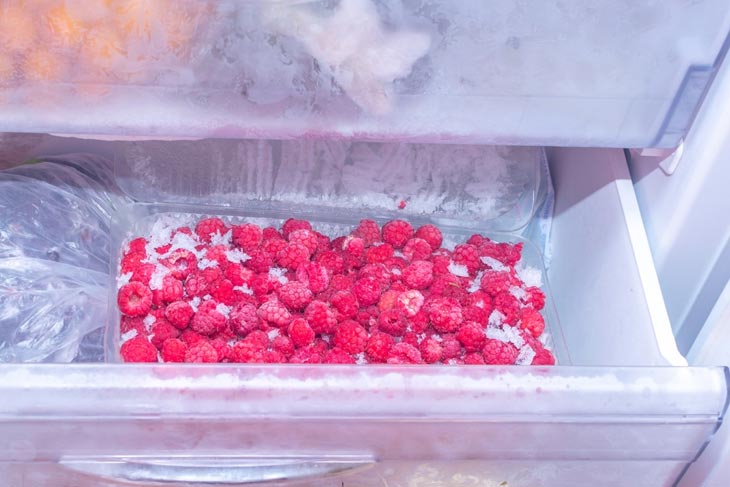 Another option is to freeze raspberries, which can expand their shelf life by up to a year. Follow these ideas to freeze raspberries, so you may enjoy your favorite raspberry dishes all year long.
Flash Freezing (My preferred method)
First, place the unwashed raspberries on a cookie sheet or baking dish in a single layer.
Next, freeze the cookie sheet until the fruit is firm, keeping it level in the freezer. This normally takes one or two days.
Finally, take the berries out of the freezer and place them in plastic freezer bags or other freezer containers.
Remember that before closing the bags, remove as much air as possible to keep them fresh. This method will make the berries can last from 6 to 8 months.
Pack (Sugar) Sweetened
The natural juice from the fruit is extracted by mixing it with sugar, which results in a syrupy mixture that coats the fruit and protects it from air exposure.
Berries that have been frozen with sugar maintain their color and texture well and may be preserved for longer than those that have not been frozen with sugar.
To prevent crushing the berries, delicately combine them with the sugar.
How To Tell If Raspberries Are Bad?
Raspberries that have gone bad will often become soft and mushy, and their color will fade.
Discard raspberries if mold emerges or when they have an odd smell or look.
How To Pick Raspberries At The Grocery Store?
Choose brightly colored and glossy berries with no evidence of being crushed or damaged. Pick raspberries that are plump, firm, and fully ripe; avoid picking raspberries that have not fully matured.