Tamales are a popular dish in Mexico, where they are often eaten as part of a traditional meal.
They can be eaten as a main course or as an appetizer, and they can be made with a variety of fillings. Tamales are easy to prepare, and they can be cooked in a variety of ways.
Yet, what if the table has more tamales than everyone can eat, and you are forced to store them? How long do tamales last in the fridge? Read on the answer and other useful knowledge!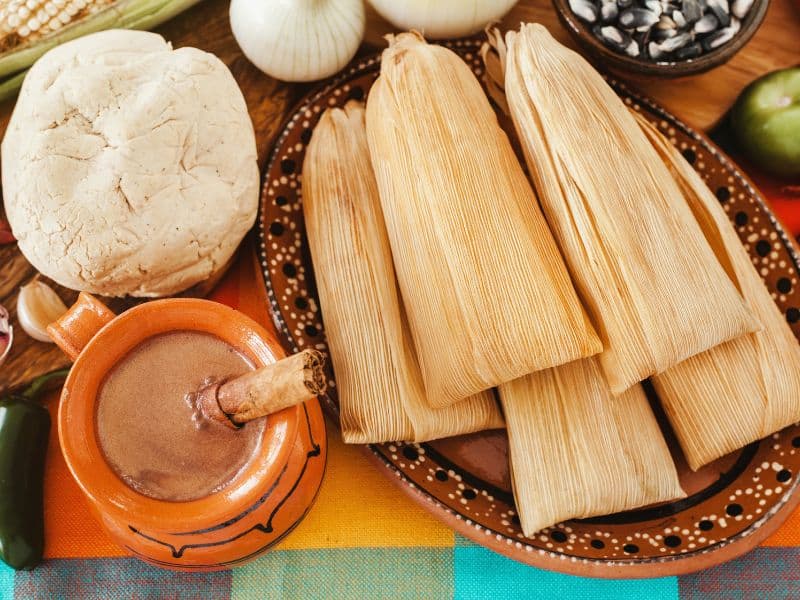 What are Tamales?
Tamales are a Mesoamerican dish, typically associated with Mexican cuisine. They are made from corn dough and stuffed with various fillings. The most common tamale filling is ground beef, but they can also be filled with pork, chicken, or vegetables. Most tamales are steamed in corn husks or banana leaves, but they can also be boiled or baked.
When you eat tamales, you can throw away the leaf and eat the food inside, or lay it out like a little plate in case things get messy!
You can fill a tamale with all kinds of fillings such as meat, cheese, and fruits for a delicious dessert tamale.
How Long Do Tamales Last In The Fridge?
Tamales can stay good up to a week in your refrigerator.
Cooked Tamales
Homemade, uncooked tamales are the ones adhering closest to the one-week mark.
Be sure to allow the tamales to cool down to room temperature before putting them in the chilling compartment of your refrigerator, or they will spoil much more quickly.
Homemade tamales are easy to manage and store, and it is the standard answer for the question of "How long can tamales stay in the fridge?".
Uncooked Tamales
The answer to "How long do tamales last in the refrigerator if they are uncooked?" is around the same duration as well – from 4 days to a full week.
There is a different alternative, though. Store bought tamales can last anywhere from 2 weeks to a month at best if you keep them in the freezer immediately after buying.
They will come as uncooked when you open the packet, so you can steam them later!
Instant tamales from the frozen section of the supermarket are incredibly long-lasting. Of course, they will not taste as good as anything Abuela prepares and cooks from scratch, but they sure are convenient.
You should be able to find instant tamales in plastic wraps, with the information written clearly on the back.
When you pick up the tamales packets, you can immediately check for the expiry date. Usually, the day will be a half to a full month away from the buying date or manufacturing date.
However, you should remember something when using instant tamales. The expiry date that's a few weeks away only works if you have not opened the packet. Similar to the frozen egg rolls.
How To Tell If Tamales are Bad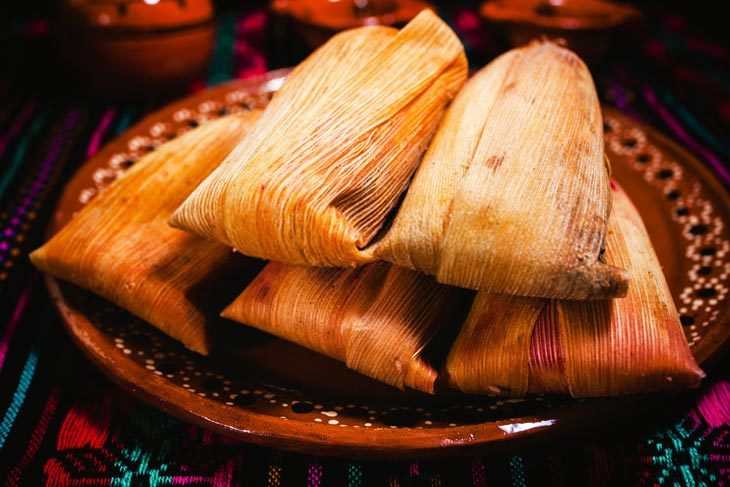 No matter if it's dessert tamales with delicious fruits or appetizer tamales with chilies and meat, the food is bound to lose its quality in the refrigerator.
Especially after leaving the corn husks or banana leaves, tamales quickly return to room temperature and start fermenting.
It is, after all, perishable, so knowing "How long can tamales be refrigerated?" should help as well.
Fruit fillings spoil easily, as anyone should know if they have ever cut up fruit and try to store them. The fruit has lots of sugar in them, which quickly turns sour once it comes in contact with bacteria from the air.
Meat fillings will usually last quite a while: It's actually seasoned and sauced meat that is quick to turn bad.
The answer to "Can you freeze uncooked tamales?" is a definite yes, and it is highly recommended. The uncooked ingredients have less of a chance of inviting new bacteria in.
Just be sure to keep them in a tight container, and you will be very safe. The method on how to tell if tamales are bad is simple, as well: just look out for mold or a change of color on the cornflour.
How To Store Tamales
After asking of "How long are tamales good for in the fridge?" you should think about how to keep them good for that long.
Read the next paragraphs on how to store tamales, both cooked and uncooked tamales:
Cooked Tamales
To store cooked tamales, you should let them sit out and cool to room temperature first. This prevents the tamales' heat from dropping too fast, creating an ideal environment for bacteria to grow in.
Once you allow the tamales to reach around 70 degrees Fahrenheit, you can move on to putting them in the fridge in an airtight container – either a ziplock bag or a plastic food box with rubber lids.
Place the tamales in the container next to one another, so they are lightly squished against one another and keep each other intact.
With this storage method, the food can even survive to six months. However, keep in mind that the time will cut down to 2 months if your food includes meat inside.
Uncooked Tamales
The best way to store uncooked tamales is by freezing them. They are best when only unfrozen once.
If your tamales are seasoned beforehand, they should not stay in the freezer for more than two weeks. As husks will soften while thawing, it would be best if you got already wrapped tamales.
Once you have placed your uncooked tamales in an airtight container tucked away in a safe corner, you can leave wondering, "how long do tamales cook?" for later!
So, how long can tamales stay out? – The answer to this question mainly depends on the surrounding temperature and storage condition. it.
FAQs
How Long Do Tamales Last Unrefrigerated?
Tamales can stay outside for only 4 hours before they go bad.
The soft corn coating does not do much to shield the inner fillings, which are notorious for spoiling easily.
Is It Better To Freeze Tamales Cooked?
It is an agreed-upon consensus that tamales freeze better after they are cooked. They are a lot softer and easier to manage taste-wise once you know how they taste before heading into the fridge.
Can You Air Fry Frozen Tamales?
Yes, you can. Be sure to set the air fryer at medium settings and place the tamales in a way that does not crowd them in the cooking chamber.